Yarn Dyeing Cyanotype Knit Swatches is a fun summertime craft project to take your knitting to the next level. Allowing the sun to penetrate the natural fibers of your yarn coated with your solution, you can create beautiful works of creative art. I love coming up with new ideas for
my Summer Knit Series
, so let's have some fun by making these graphic designs directly onto our knitted work.
---
CLOSER LOOK at Cyanotype Knit
A Cyanotype is a vintage developing process created in 1842 used to make blueprints. The chemicals are a mild photosensitive solution by mixing equal volumes of an 8.1% solution of potassium ferricyanide and a 20% solution of ferric ammonium citrate. Today we can easily mix our own solution from a premixed cyanotype sensitizer set.
Natural sunlight and UV lights exposure makes the magic happen. Placing objects onto coated cyanotype mediums allows the light to create a silhouette effect to make photograms. After rinsing your work in water and hydrogen peroxide, the exposed areas will develop to a vibrant Prussian blue, while the areas covered by your materials will retain your medium's original color.
And if you're interested in even more Knitted fun, make sure to check out my Cyanotype Print Process on Watercolor Paper with our knit stitch patterns.
---
MATERIALS for Cyanotype Knit
As an Amazon Associate I earn from qualifying purchases.
Cyanotype Sensitizer Set – Jacquard Cyanotype Set
Yarn Recommendation: When you knit or crochet your canvas, I recommend using cotton yarn. My samples were knitted up with Cotton Yarn by Sugar N Cream. It's a natural fiber yarn that absorbs the solution beautifully and holds its shape after all that washing during the developing process.
Avoid acrylic yarn, as it won't absorb the solution whatsoever. Animal fibers such as wool have oils that prevent the solution from penetrating and the washing process can felt your work.
Photogram Objects: Any household, craft, or natural item that inspires you. Think of leaves, flowers, knick-knacks, stickers… the possibilities are endless.
Contact Prints: Photo negatives or transparencies allow a positive image to appear.
Blocking Mats: For the base of your work, I used my Blocking Mats. I love my set of 9 blocking mats from Knit IQ. You may also substitute those with any flat surface.
Gather Up the following items, too:
Small Plastic Measuring Cup
Paint or Sponge Brush
Plastic Cup or Dish
Plastic Tray or Small Bin
Plastic Bags
Glass Pane from Photo Frames
AVOID Metal Objects
DO NOT USE items like cups or trays that will later be used for food or kitchen purposes
---
STITCH PATTERN for Cyanotype Knit
For a nice smooth canvas, this Stockinette Stitch with Garter Border swatch pattern works great. For my 5×5″ knitted swatches, I cast on 18 stitches with size 7 US knitting needles.
Cast On: Any number of stitches
Row 1 (Wrong Side): Knit All
Row 2 (Right Side): Knit All
Odd Rows (Wrong Side): K2, Purl All (to last 2 Stitches), K2
Even Rows (Right Side): Knit All
Continue knitting Odd and Even rows until you form a perfect square.
Row 1 (Wrong Side): Knit All
Row 2 (Right Side): Knit All
Bind Off All Stitches
Weave In Your Ends
---
DAY 1
CYANOTYPE PRINT PROJECT PREPARATION
Workstation: Organize your craft materials and set up a safe workstation.
Safety: Ensure your project is being managed by an adult and follow all safety precautions listed in the product information.
Mix Chemicals: Prepare your Cyanotype Sensitizer Set as instructed by the product packaging with distilled water… but I used tap water and it still worked great. The instructions encourage you to shake your solutions well, then allow to sit for 24 hours prior to usage. I'm happy to report that I detected no odor from my solution, so that was a nice surprise.
---
DAY 2
COAT CANVAS MATERIALS FOR CYANOTYPE PRINT
Lighting: If you are crafting during the daylight hours, you'll need to work with as little natural light exposure as possible. Create a darkened space in your home and allow just a necessary amount of light. I worked in my pitch-dark bathroom with a vintage photography Paterson safelight I saved from my Dad's 1970s darkroom. Love working in that red glow!
Mixing: As your Cyanotype Sensitizer Set instructs, mix equal parts of solutions A and B in small amounts into your plastic surface or cup. I personally used a little medicine cup holding 30 ml, about 2 tablespoons, to mix each batch of my solution.
Painting: I first prepped my knitted swatch with plain water using a spray bottle. Then, Using your brush, simply start stroking the mixed solution onto your canvas materials. Then, wring out the excess liquid. I simply rolled mine up and squeezed.
Drying Time: The fastest way for it to dry naturally is to hang it up. I sewed a little bit of yarn to attach to the bottom of a plastic hanger. Allow your canvas materials to dry naturally in pitch dark like a closet. Minimize exposure to natural light.
PREPARE, GATHER, AND CREATE OBJECTS
While we're awaiting our canvases to dry, it's a good time to start identifying the object items that inspire you.
Transparency Negatives: If you wish to have a photorealistic effect, or create strong graphic designs, plan on printing transparency negatives. I used Photoshop to prepare my photos for the next day's cyanotype printing process with the following simple steps:
Import Photo
Convert to Grayscale: Image > Mode > Grayscale
Posterize: Image > Adjustments > Posterize
Photo Negative: Image > Adjustments > Invert
After printing my designs, I allowed the transparencies to set for at least 15 minutes before handling them. Any little areas that didn't print solidly can be filled in with a black Sharpie pen. Then cut to size and you're ready for tomorrow's magic!
---
DAY 3 – CYANOTYPE PRINT MAGIC
Layering Designs: Continuing to work in as little natural light as possible, layer your items with your canvas item on the bottom with your photogram objects on top. Pop out some glass panes from photo frames and place atop your work. Weigh your entire project down with small objects like rocks to keep your project firmly in place, so that it won't shift from movement or wind while outside.
EXPOSURE IN THE SUNSHINE
High Noon Time: Keeping your project under wraps, bring it out into the sunshine. The ideal time is at solar noon so that the sun is shining directly down upon you, rather than angled from the side of your work. High noon doesn't necessarily occur exactly at 12pm in all locations. Daylight Savings Time and location within your time zone is a factor to keep in mind. Websites like SunCalc.net can help you determine exactly what time your area has the sun in the solar noon position. You also can look at your own shadow. If it's directly under you, it's time!
Exposure Time: Uncover your masterpieces and allow them to bask in the sun for approximately 5 to 15 minutes. The longer the better, as long as your objects don't shift atop your canvas.
DEVELOP YOUR CYANOTYPE PRINT

Bath Time: Within the first 2 hours of sunlight exposure, finish your project by giving it a bath. Wearing your protective gloves and a bin or tray in the sink, start rinsing each item off in cold running water. I like to catch the run off water in a bin. Once that water runs clear, you know that you're done.
Vibrancy: Your print design will become more pronounced as it dries. To speed up that process, do one last bath with 1 teaspoon of Hydrogen Peroxide per each 1 cup of water. Swish your artwork for about 5 minutes in this solution, then lay out to dry. I also wrung out my cotton swatches to help them dry faster.
---
WATCH VIDEO TUTORIAL
YARN DYEING CYANOTYPE KNIT SWATCHES
For a complete step-by-step tutorial of this knitting project, you can watch my video below. Subscribe to my YouTube channel Studio Knit for more fun knitting ideas!
---
THANK YOU FOR VISITING STUDIO KNIT
I hope you are inspired to create Cyanotype Knit designs in your next craft or knitted projects. Check out my entire Summer Knit Series!
If you'd like even more great knitting ideas, please make sure you join my mailing list. Subscribing to my YouTube channel Studio Knit is another easy way for us to stay connected and help support my work for free.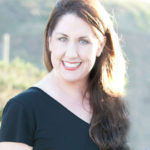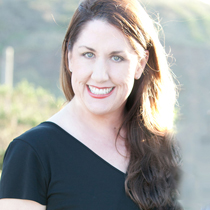 Happy Knitting to You!
---