Knit Stitch Book: 50 Knit + Purl Patterns
As an Amazon and Bookshop Associate, I earn from qualifying purchases.
My Knit Stitch Book gives you 50 unique hand-knit designs.
Easily understand exactly how to create each texture stitch-by-stitch with chart diagrams and written pattern instructions to knit both flat and in the round.
Patterns in this book are organized by their row repeats, beginning with the simplest 2-row repeats and advancing up to more intricate 28-row repeats. Knit and Purl techniques only. Get yours today!
KNITTING AUTHOR KRISTEN MCDONNELL
Welcome! As the creator of my YouTube channel Studio Knit, I want to personally thank you for supporting my work as an independent knitting teacher.
I hope you are inspired to knit up these easy patterns… perfect for knitters of all levels!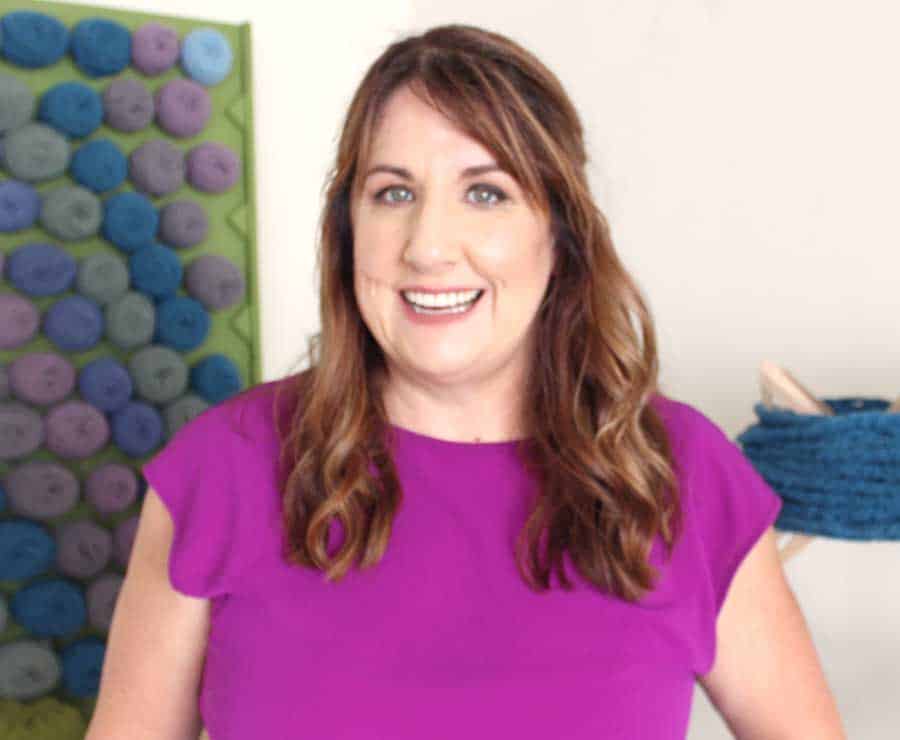 "I just received the book today. Thank you so much for making knit stitches so easy to understand! The combination of diagram, text, and photos is going to be extremely helpful as I learn to knit." ~bethyma
"I love Kristen's new book which has just become available to UK knitters. The instructions are really clear and are accompanied by a photo of a sample for each pattern. I would definitely recommend this book." ~Janet
"Awesome speedy service and fantastic knitting guide book! I'm already looking forward to using it! A+++ service!" ~Anna-Marie
"I love this book. I have taught myself to knit and the illustrations are clear and go from easy to difficult. I'm working my way through making washcloths and scarves."~palapalai
"I think I am going to like this book. It shows the pattern in a photo, then shows you in words and diagrams how to achieve the pattern. Everything is shown in a square, but the book tells you how to increase the size by adding x number of multiples to get the size you want. I've looked at lots of knitting pattern books and this was the first one I was hopeful about learning anything. Keep your fingers crossed." ~Mildred
"Love the book! Now I have both the downloaded version as well as the hard copy. So many lovely stitches to try out and so little time, but I'm going to do my best." ~Kay
"As a new knitter (we are talking weeks, not months or years) I found the book easy to follow and understand. Great for basic knitting practice. And the pictures are a big help to let me know what it should look like when completed, which isn't always the case…. yet. Great book, nicely laid out, easy to follow instructions and pictures." ~Stuart
"My book got here on time. I've enjoyed looking at it and I know I will get use of it. The patterns are well written and I like the size of the pictures, helps to make pattern more clear." ~Cynthia
"An awesome booklet for any knitter. I wish I had this book available when I first started knitting decades ago! Perfect gift for any knitter in your life." ~Sugaree
"This is an AWESOME book! I've already done 4 projects with the patterns from this book. It's a well made book and the patterns are simple to follow." ~Bethany
"Great steps and instructions including both straights and circular needles!" ~Stella
"This book is a gem. So many possibilities! I knit a lot of baby blankets and these patterns are new inspiration." ~Elizabeth
"All stitches/patterns are shown and are super easy to follow. I would recommend this book to all knitters, from beginners to advances. Great resource book." ~Charcoal