Welcome to Studio Knit, your joyful knitting home!
From her vibrant video production studio on the Half Moon Bay coast in California, Kristen McDonnell creates knitting lessons shared with a global online audience. Her widely acclaimed YouTube channel Studio Knit boasts more than 360,000 motivated subscribers featuring over 500 videos that have collectively received over 35 million views.
Kristen takes joy in witnessing the success of new and experienced knitters alike, acting as their cheerleader as they explore and master new stitch patterns, knitted projects, and techniques.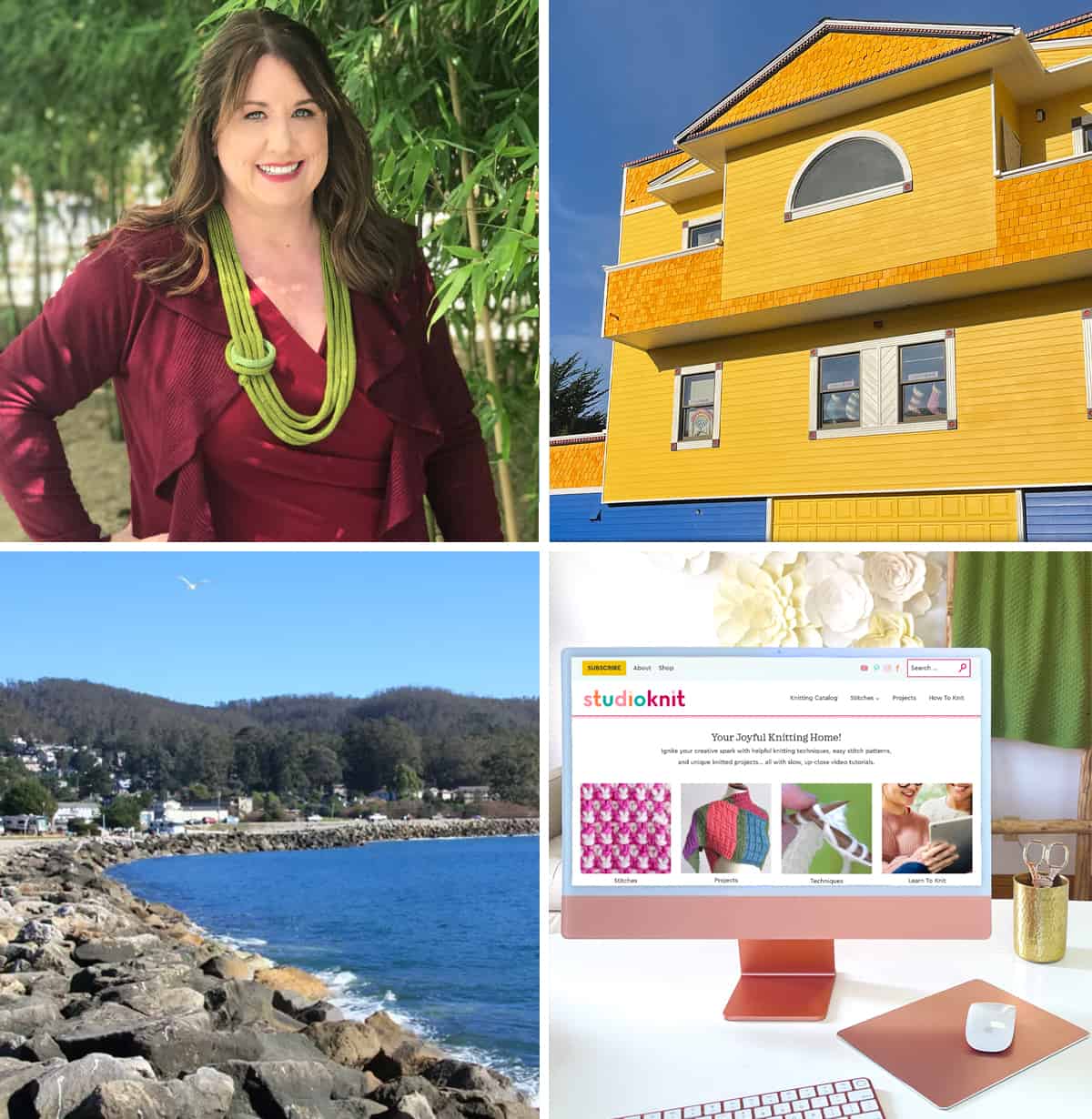 After publishing her first knitting tutorial video in early 2014, Kristen founded StudioKnit LLC. An avid knitter, she immediately became enamored with the process of teaching online.
Kristen's technical knowledge and cheerful nature make knitting tutorials and projects easy to follow and fun to execute.
Table of Contents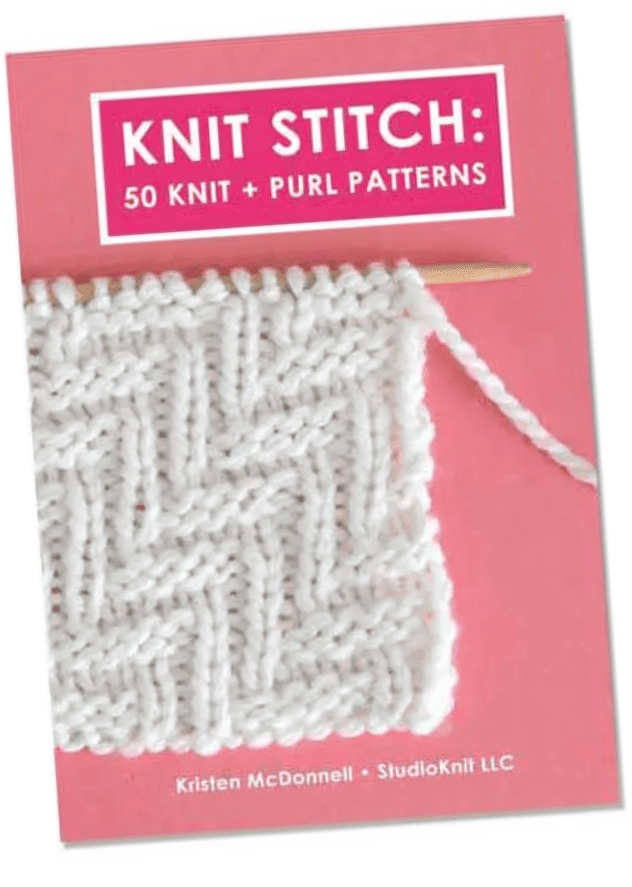 Author of Knit Stitch Pattern Book
Kristen McDonnell's latest published book, Knit Stitch: 50 Knit + Purl Patterns, gives you 50 unique hand-knit designs.
Rated 5 Stars on Amazon
Education and Career
Upon earning her Bachelor of Arts degree in Liberal Arts and Dance, Kristen embarked on a fulfilling dance career across the San Francisco Bay Area. She taught children tap, ballet, and gymnastics, provided teens with jazz dance instruction, and choreographed musical theatre for adults. Kristen seamlessly transitioned into the role of an arts administrator, contributing her expertise to legendary dance companies. Her unique blend of teaching experience and administrative skills brought a fresh perspective to the vibrant world of dance.
Furthering her career, Kristen achieved a Master's in Public Administration degree at Notre Dame de Namur University. Demonstrating her commitment to excellence and alumni engagement, she actively participated in the Delta Epsilon Sigma Honor Society and served on the Board of Directors for the Alumni Association. Kristen's academic thesis, the "Audience Development Technology Project," demonstrated her expertise in community engagement through technology.
Studio Dog – Meet Twyla!
Meet Twyla, the canine knitting sensation running the show at the Studio Knit headquarters. Named after legendary dance choreographer Twyla Tharp, she embodies curiosity, athleticism, and humor. Twyla's specialty? Unraveling works in progress with unparalleled precision, leaving behind a trail of tangled yarn that rivals even the most intricate designs.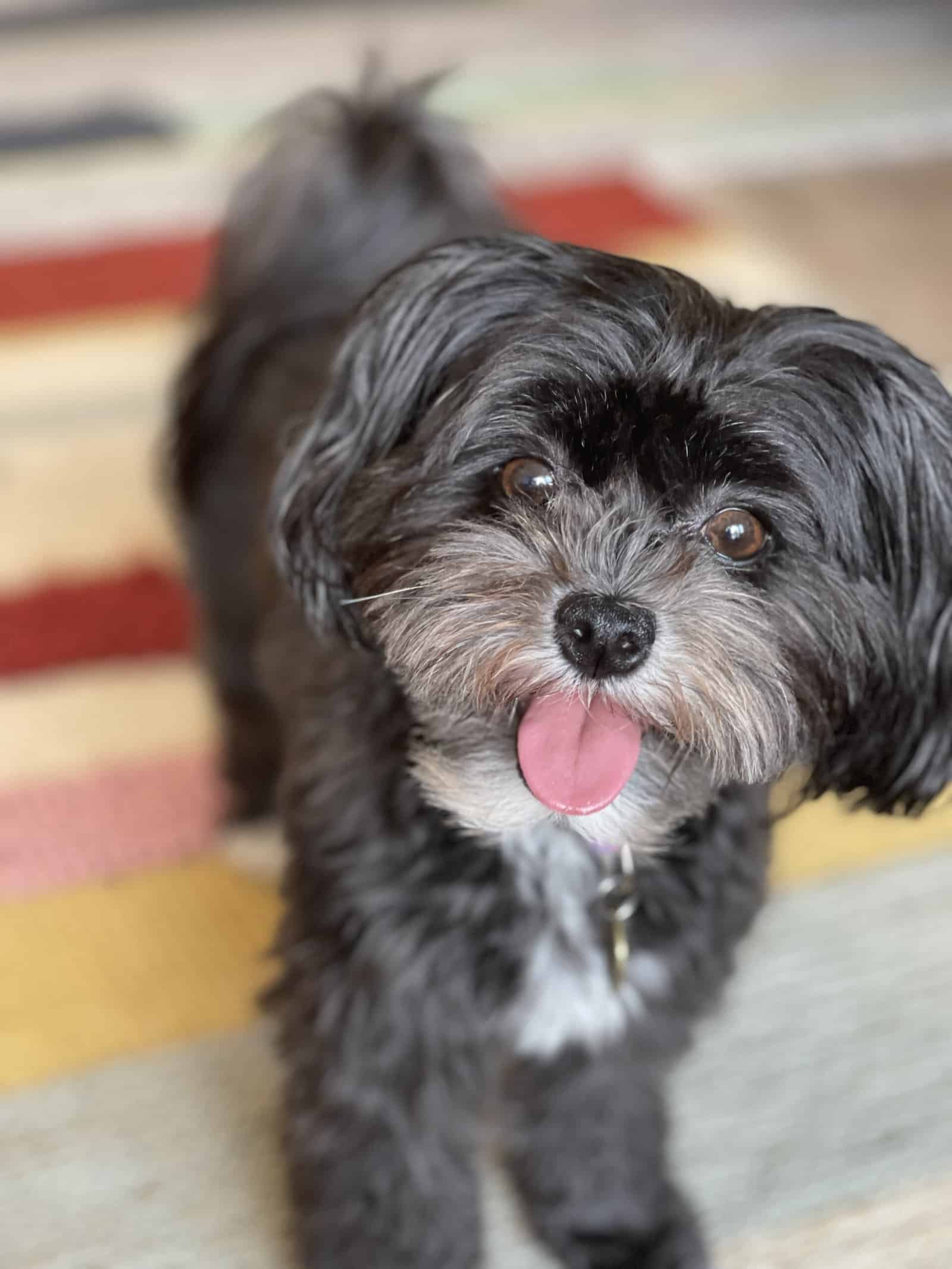 ---
Press Features
Woman's World Magazine: A special issue dedicated to inspiring income ideas from fellow women in the US.
First for Women Magazine: Article featuring making money teaching what you know.
Half Moon Bay Coastside Magazine: Kristen's company story is included in the "Faces of Success" segment.
read article >
Blurb: The inside story of Kristen's self-published Knit Stitch book.
"Behind the Book: Knit Stitch: 50 Knit + Purl Patterns by Kristen McDonnell"
read article >
KTVU Channel 2 San Francisco: Kristen's knitted Pumpkin Patch Forest art installation in Salesforce Park is featured in local San Francisco morning news.
watch television segment (video) >
Subscribe
Studio Knit's exclusive patterns straight to your inbox.
In-Person Appearances
Pinterest Headquarters: Guest Speaker at the annual employee conference
Salesforce Transit Center Park: Hand-knit public art installation
learn more here >
Stitches West Convention: Book Signing
Imagiknit Yarn Shop: Window Display
---
Podcast Guest
Simple Pin Media Podcast: Does Video Work on Pinterest? (Spoiler Alert: You Betcha!)
listen here >
Blogger Genius Podcast: Interview with Kristen McDonnell on How to Use Video on Pinterest
listen here >
---
Knitting Host
Bernat Stitch Along with JOANN
---
Industry Accolades
YouTube: Winner of YouTube's NextUp Class of 2016. Kristen was selected among hundreds of channels to train hands-on with the experts at YouTube Space LA.
watch here >
Video Influencers: Featured among Best YouTube Channel Ideas for Women
watch here >
Mashfeed: Best Knitting Feeds on Instagram & YouTube
Video Ink: Named among Five Emerging Crafts/DIY Channels
YouTutorial Knitting Book by Tessa Evelegh, Carlton Publishing Group
Featured among Best Instructional YouTube Knitting Videos
see the book >
---
Contact for Business Inquiries Only
E-mail Address: kristen at studioknitsf.com
Please do not email directly for knitting assistance. Unfortunately, I am unable to respond to the influx of pattern requests, suggestions, and questions individually.