Welcome and thank you for visiting my website Studio Knit. This is the place where you learn how to KNIT and totally fall in love with it.
CHRISTMAS HOLIDAY KNITTING IDEAS
FEATURED KNITTING PATTERNS AND TECHNIQUES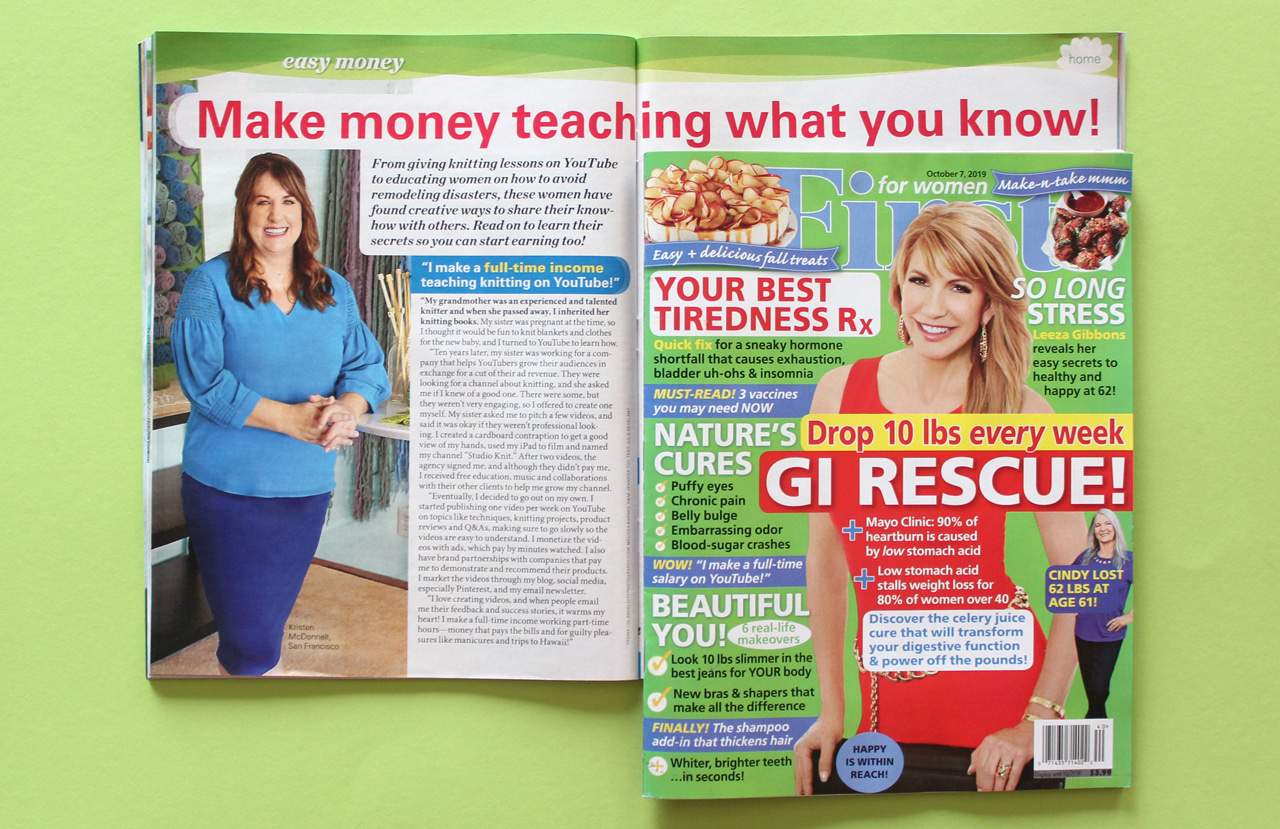 STUDIO KNIT FEATURED IN "FIRST FOR WOMEN" MAGAZINE! It was so much fun to be visited by First for Women magazine here at Studio Knit for their Oct 7, 2019 issue. As an independent knitting teacher and YouTuber, receiving mainstream national press goes beyond my wildest dreams for my professional adventures.