Learn to make your Gilmore Girls Ribbed Knit Hat inspired by Lorelai's adorably cozy beanie! As soon as the trailer came out and I saw the character Lorelai was wearing it, I was obsessed to figure out how to write up the pattern for you.
I had so much fun making it and I think you are going to have a blast mastering this ribbed knitted hat on circular needles.
Get your free written pattern instructions with video tutorials below. You may also purchase my ad-free printable pdf pattern in my Studio Knit Pattern Shop.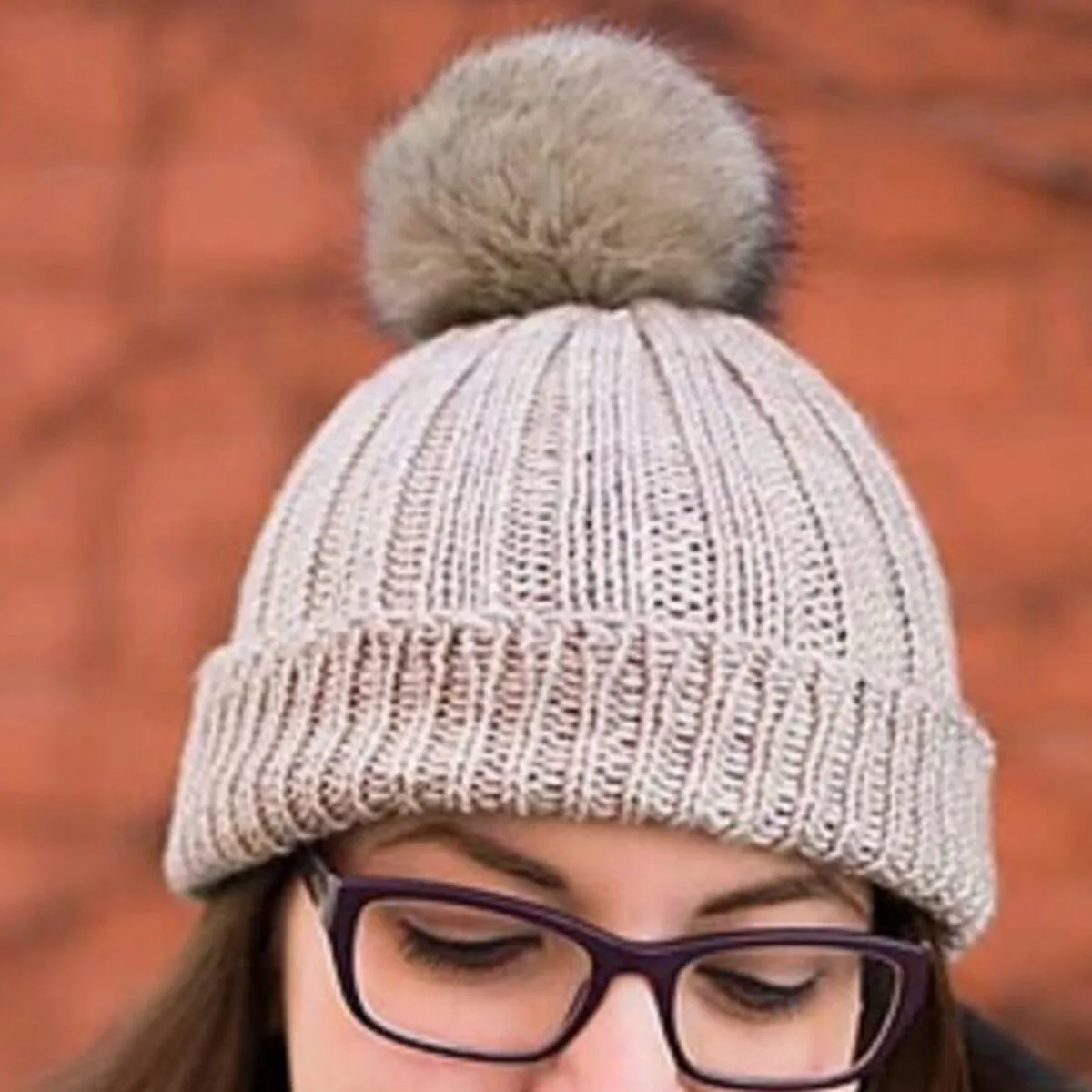 Table of Contents
---
Knitting Supplies
• Worsted Weighted Yarn, in any fiber, & color of your choice
My example was knitted with Lion Brand Vanna's Choice Yarn in Silver Heather
• Circular Knitting Needles: Size 8 US, 16″ long
• 4 Double Pointed Knitting Needles: Size 8 US
• Scissors
• Tapestry Needle
• Pom-Pom (optional) Learn How to Make Faux Fur Pom-Pom

---
Knitting Techniques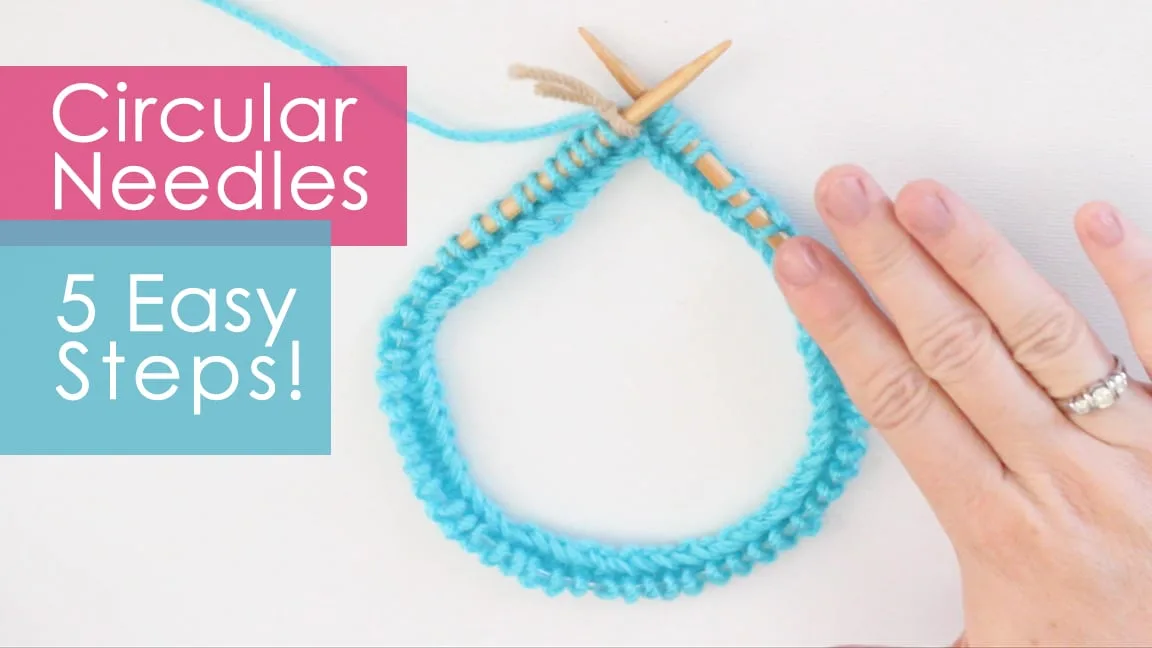 ---
Finished Hats by Fellow Knitters
Ravelry allows us to share our knitted projects. I love seeing all of your creative projects created with my free knitting patterns! Check out all the finished and work-in-progress Gilmore Girls Hats by fellow Ravelry knitters!
New to Ravelry? Learn how to easily find free patterns on Ravelry.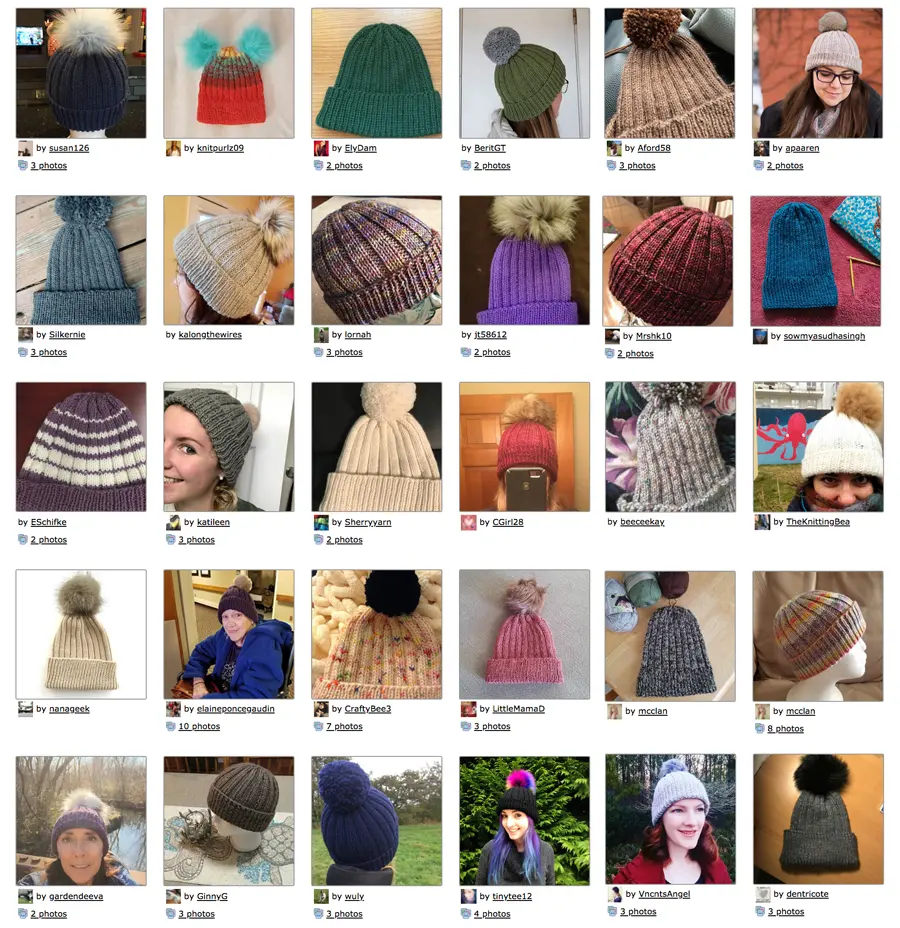 ---
PRINTABLE PATTERN for the Gilmore Girls Hat
WANT THE FREE PATTERN ON THIS PAGE? Keep scrolling, it's up next!
PRINTABLE DOWNLOAD: Purchase the ad-free printable pdf pattern in my Studio Knit Pattern Shop. Also available on Etsy, LoveCrafts, or Ravelry.
A great way to support my knitting work!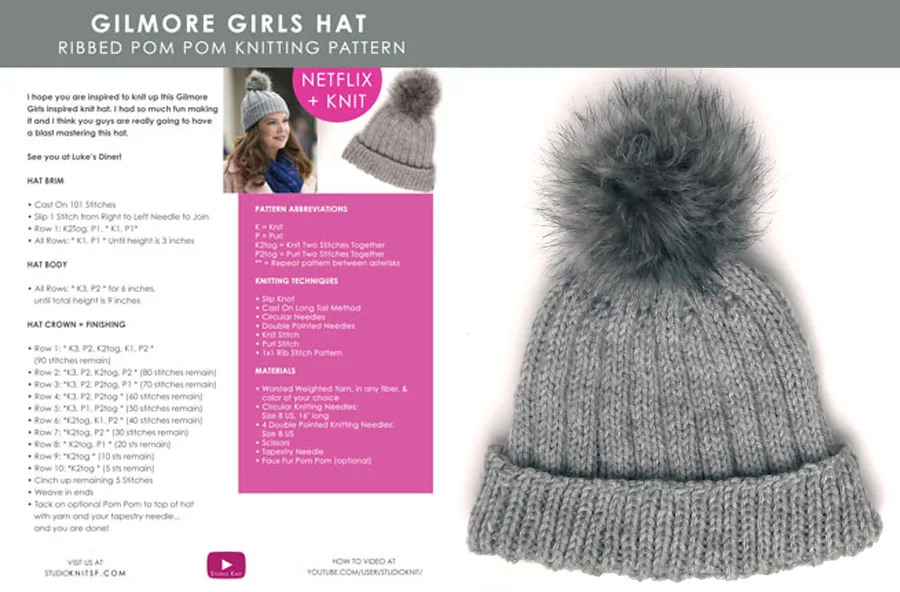 ---
Watch Video Tutorial
---
Written Knitting Pattern

HAT BRIM
Cast On 101 Stitches onto your Circular Needle
Slip 1 Stitch from Right to Left Needle to Join
Row 1: K2Tog, P1, * K1, P1*
All Rows: * K1, P1 * Until height is 3 inches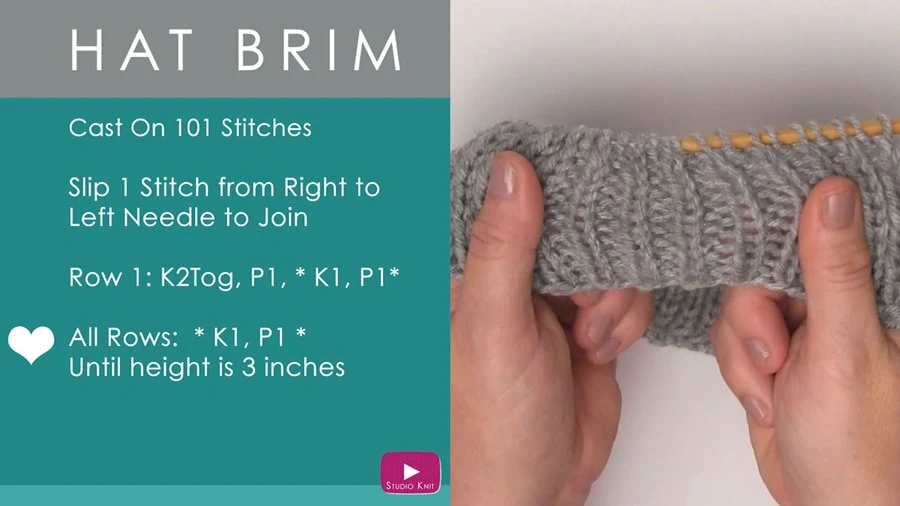 _____
HAT BODY
All Rows: * K3, P2 * for 6 inches, until the total height is 9 inches
_____
HAT CROWN
Row 1: * K3, P2, K2tog, K1, P2 * (90 stitches remain)
Row 2: *K3, P2, K2tog, P2 * (80 stitches remain)
Row 3: *K3, P2, P2tog, P1 * (70 stitches remain)
Row 4: *K3, P2, P2tog * (60 stitches remain)
Row 5: *K3, P1, P2tog * (50 stitches remain)
Row 6: *K2tog, K1, P2 * (40 stitches remain)
Row 7: *K2tog, P2 * (30 stitches remain)
Row 8: * K2tog, P1 * (20 sts remain)
Row 9: *K2tog * (10 sts remain)
Row 10: *K2tog * (5 sts remain)



_____
FINISHING
Cinch up remaining 5 Stitches
Tack on optional Pom Pom to top of the hat with yarn and your tapestry needle… and you are done!
---
Make Faux Fur Pompoms
Making Pom Poms yourself is so much more affordable than purchasing them premade. You can get really creative with your color choices and sizes. Learn how I made my faux fur pom-poms for hats today!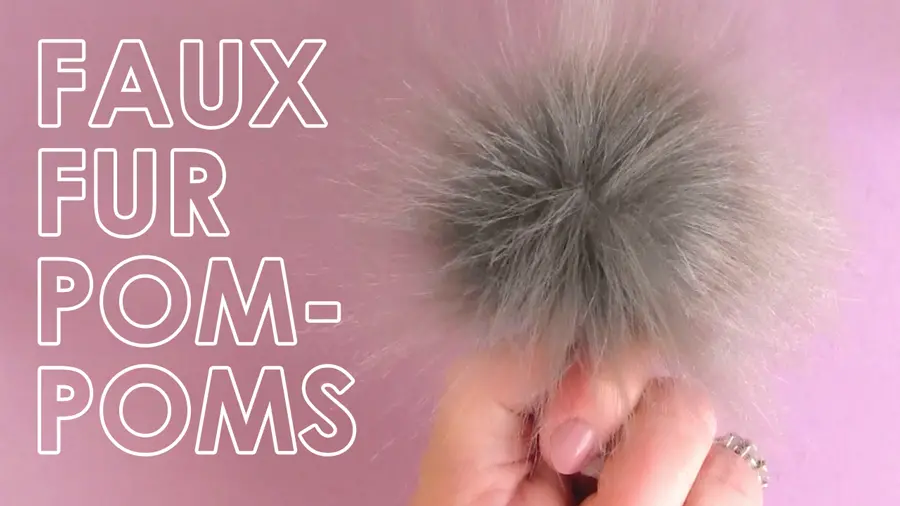 ---
Thank You for Visiting Studio Knit
I hope you are inspired to knit up this classic ribbed hat pattern in your next knitting project. Make sure to check out my popular Bubble Beanie and Slouchy Beanie Hat Patterns, too!
If you'd like even more great ideas, please make sure you join my mailing list. It's a free and easy way for us to stay connected.
Happy knitting to you!