Today, we're going to Knit a Gilmore Girls Hat. Let's Netflix and Knit!
Lorelai's Rib Stitch Knitted Cap + Pom Pom!
Gilmore Girls: A Year in the Life, is finally out on Netflix.  I am about to go "Netflix + Knit", my little binge marathon session.  Before I do, I wanted to share this knit hat. I totally fell in love with it as soon as the trailer came out and I saw the girls on their town tour. Lorelai was wearing it and I knew this would be a fun hat to figure out the pattern to and share with you.

SAVE PATTERN TO PINTEREST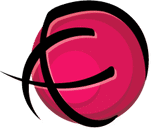 FAVORITE PATTERN ON RAVELRY
I hope you are inspired to knit up this Gilmore Girls inspired knit hat. I had so much fun making it and I think you guys are really going to have a blast mastering this hat.
---
KNITTING TECHNIQUES for a Gilmore Girls Hat
• Slip Knot
• Cast On Long Tail Method
• Circular Needles
• Double Pointed Needles
• Knit Stitch
• Purl Stitch
• 1×1 Rib Stitch Pattern
---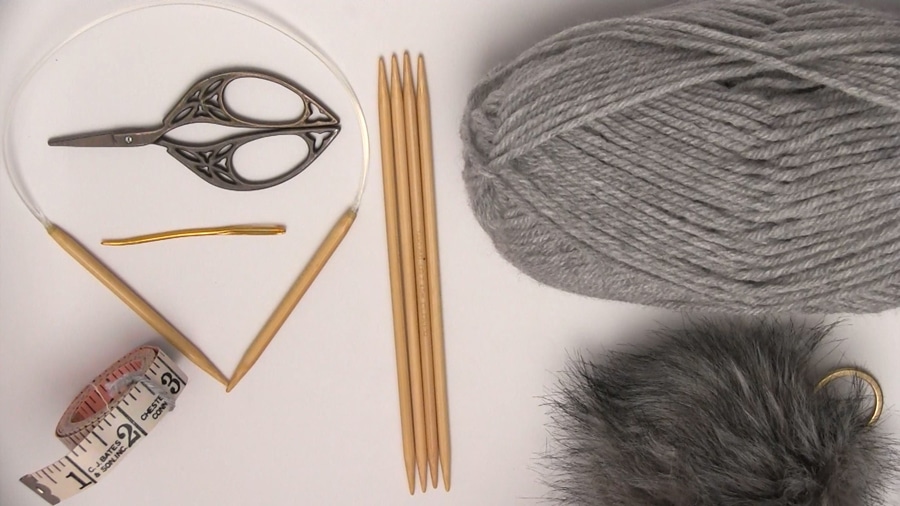 MATERIALS to Knit a Gilmore Girls Hat
• Worsted Weighted Yarn, in any fiber, & color of your choice
• Circular Knitting Needles: Size 8 US, 16″ long
• 4 Double Pointed Knitting Needles: Size 8 US
• Scissors
• Tapestry Needle
• Pom Pom (optional). Purchase: http://amzn.to/2gr644X


---
ARTICLE by Ateliers du Fil
Gilmore Girls and knitting: design, inspirations
Ateliers du Fil by Lucile, December 13, 2016
"I also crossed on Facebook a hat inspired by the one Lorelai door in the first episode. It was designed by Kristen of Studio Knit." (translated from French)
"J'ai aussi croisé sur Facebook le modèle de bonnet inspiré par celui que porte Lorelai dans le premier épisode. Il a été conçu par Kristen de KnitStudio."
Make sure to read the entire article at Ateliers du Fil and swoon over all the Gilmore Girls inspired knitwear they collected from the series, both on television and Netflix!
You will also get insight into the actual knitwear designers of the fashions that Lorelei and Rory wear on the shows!
---
GILMORE GIRLS HATS ON RAVELRY
I love seeing all of your creative projects created with my knitting patterns! Check out all the finished and work-in-progress Gilmore Girls Hats by fellow Ravelry knitters!
---
VIDEO TUTORIAL of Gilmore Girls Hat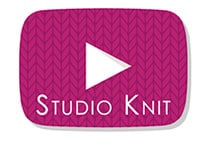 For a complete step-by-step tutorial of this knitting pattern, you can watch my video above.  Subscribe to my YouTube channel Studio Knit for more fun knitting ideas!
---
KNITTING PATTERN Gilmore Girls Hat
Download Free Printable Written Pattern
Click here to Subscribe to my Studio Knit Newsletter

Once you confirm your subscription within your email account, you will immediately be directed to my knitting freebies page to receive this downloadable printable pattern and more!
Just want the knitting instructions on this page?
You've got it, keep scrolling!

WARM UP LORELAI STYLE IN YOUR NEW ADORABLE RIBBED POM POM KNITTED HAT!
KNITTING INSTRUCTIONS
PATTERN ABBREVIATIONS
K = Knit
P = Purl
K2tog = Knit Two Stitches Together
P2tog = Purl Two Stitches Together
** = Repeat pattern between asterisks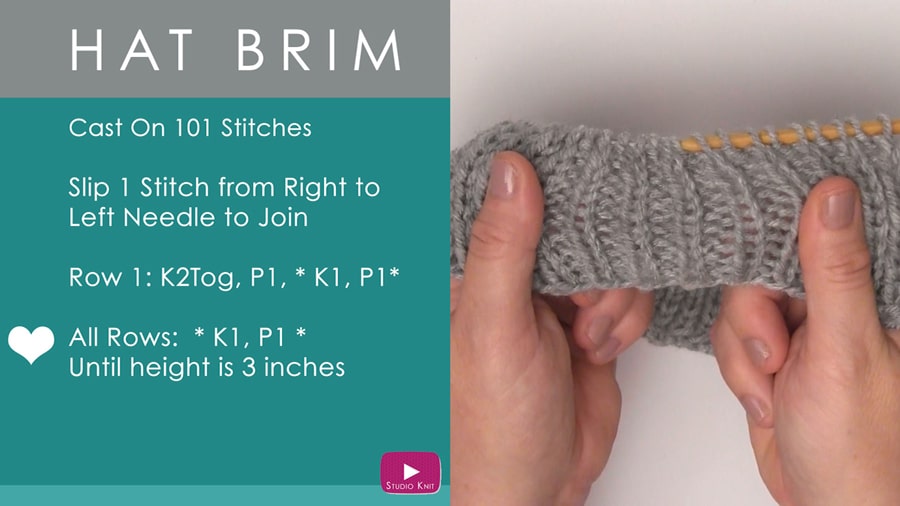 HAT BRIM
• Cast On 101 Stitches
• Slip 1 Stitch from Right to Left Needle to Join
• Row 1: K2Tog, P1, * K1, P1*
• All Rows: * K1, P1 * Until height is 3 inches
HAT BODY
• All Rows: * K3, P2 * for 6 inches, until total height is 9 inches
HAT CROWN + FINISHING
• Row 1: * K3, P2, K2tog, K1, P2 * (90 stitches remain)
• Row 2: *K3, P2, K2tog, P2 * (80 stitches remain)
• Row 3: *K3, P2, P2tog, P1 * (70 stitches remain)
• Row 4: *K3, P2, P2tog * (60 stitches remain)
• Row 5: *K3, P1, P2tog * (50 stitches remain)
• Row 6: *K2tog, K1, P2 * (40 stitches remain)
• Row 7: *K2tog, P2 * (30 stitches remain)
• Row 8: * K2tog, P1 * (20 sts remain)
• Row 9: *K2tog * (10 sts remain)
• Row 10: *K2tog * (5 sts remain)
• Cinch up remaining 5 Stitches
• Weave in ends
• Tack on optional Pom Pom to top of hat with yarn and your tapestry needle