5 Steps to Switch to Double Pointed Knitting Needles
While knitting in the round, learn how to switch to Double Pointed Needles in 5 easy steps! You will need to switch to double pointed needles when your knitted piece is too small to hold your circular needles.
My step-by-step process and video tutorial below will help you begin to decrease from circular needles to double pointed needles with confidence. Let's start loving your DPNs!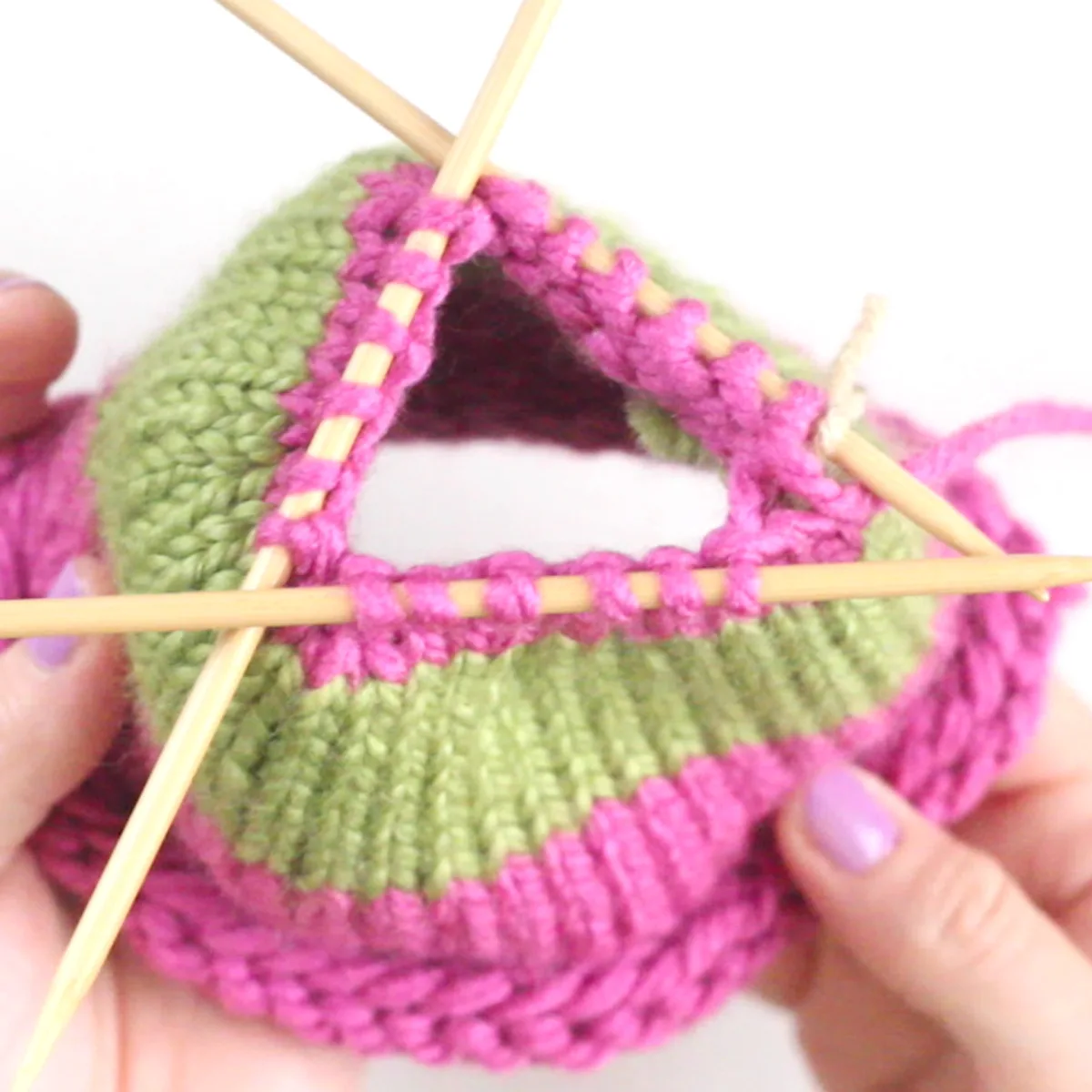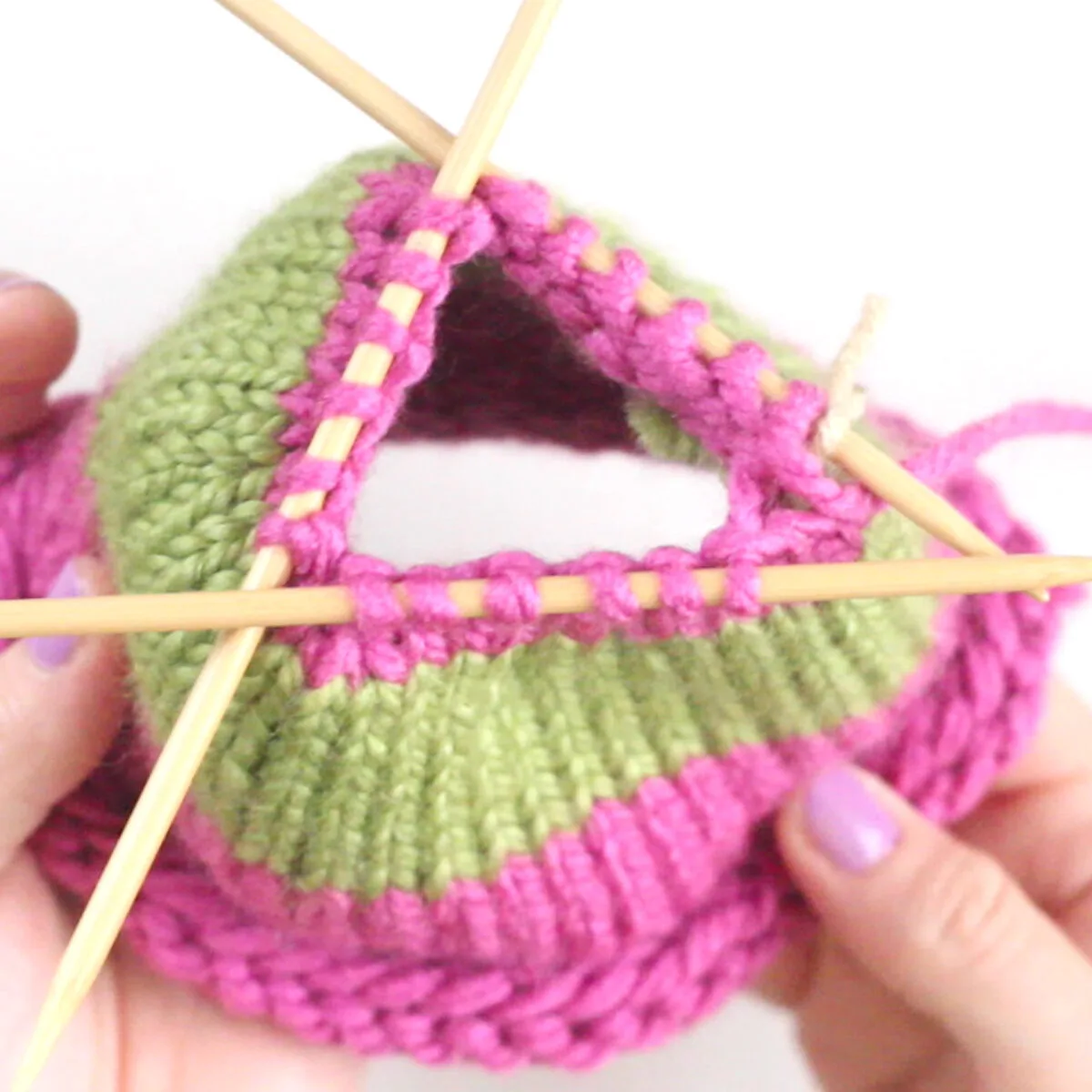 ---
Finishing Knitted Hats in the Round with Double Pointed Needles
Knitted hats are best knit in the round on circular needles to help create that perfect shape. Many of my knitted hat patterns begin by casting on from the brim and knitting up toward the crown.
Once the pattern begins to decrease, you will notice that the stitches are having a hard time stretching all the way around your needles, which are joined in the round. That's the point where you will make the switch to DPNs.
---
5 Steps to Switch to Double Pointed Needles
STEP 1: Switch to DPNs when YOU decide
Start the decreases in your knitting pattern while still on your circular needle.
Once it feels too tight for you to stretch your stitches all the way around, that's the time to make the switch.

_____
STEP 2: Decide how many DPNs you will need
Your pattern may or may not tell you how many double-pointed needles to use.
I will demonstrate how to knit off 3 DPNs, using a 4th as my active knitting needle. This is the most common number of needles necessary.

_____
STEP 3: Divide your stitches evenly
Most patterns will tell you to "Divide your stitches evenly on DPNs."
In this example, I have 36 stitches and will use 3 DPNs to hold my stitches. 36 stitches divided by 3 needles is 12. As a result, I will divide my needles by placing 12 stitches on each double pointed needle.

_____
STEP 4: Make the Switch to DPN
Simply release the right-hand needle of your circular needles, and begin by knitting on the appropriate number of stitches per needle on your first DPN.
Do the same for each needle and continue knitting this round until there you have no more stitches left on your circular needle.

_____
STEP 5: Decrease and Conquer!
Continue decreasing your rows as your pattern suggests, until your hat crown gets smaller and smaller.
I like to weave my yarn tail in at the very top, and you are done!

---
THANK YOU FOR VISITING STUDIO KNIT
I hope you are inspired to switch to double pointed needles with confidence in your next knitting project.
If you'd like even more great ideas, please make sure you join my mailing list. It's a free and easy way for us to stay connected.