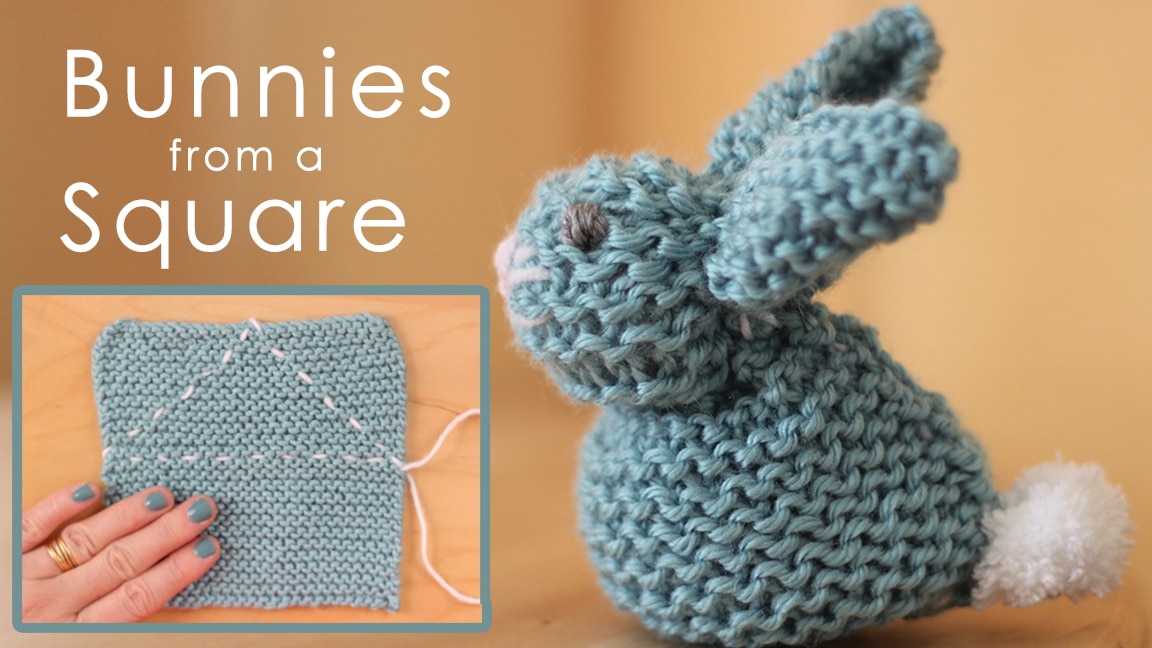 Knit a BUNNY from a SQUARE knit in the garter stitch!  These little cuties are quick knit Easter favorites for beginning knitters.

SAVE PATTERN TO PINTEREST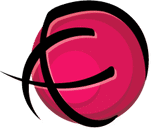 FAVORITE PATTERN ON RAVELRY
---
MATERIALS to Knit a Bunny from a Square
• Yarn in any weight, fiber, & color of your choice
• Knitting Needles sized appropriately for your yarn
• Scissors
• Tapestry Needle
• Stuffing


---
KNITTING TECHNIQUES to Knit a Bunny from a Square
• Slip Knot
• Cast On Long Tail Method
• Knit Stitch
• Garter Stitch
• Bind Off
---
VIDEO TUTORIAL for BUNNIES FROM A SQUARE
For a complete step-by-step tutorial of this knitting pattern, you can watch my video below. Subscribe to my YouTube channel Studio Knit for more fun knitting ideas!
---
WRITTEN INSTRUCTIONS to Knit a Bunny from a Square
Celebrate Springtime and Easter with this adorable little bunny easily shaped from a square knit in the garter stitch.
To begin, we will cast on any number of stitches you chose! I am casting on 30 stitches.
Knit in Garter Stitch until you piece is a perfect square. The Garter Stitch is simply knitting the Knit Stitch every single row. Check out my tutorial on the Garter Stitch if you would like to learn more.
The easiest way to determine when you have knitted an equally sided square is to match up your corners.  Then, it's time to bind off.

Now, we will loosely stitch a triangle shape using yarn and our tapestry needle. First, we will stitch all the way across our piece in the middle. Then, form a triangle. With both of our yarn ends on the side of our piece, place a ball of stuffing, then cinch up your piece.

Your bunny's head and ears are immediately formed! Too cool!
Then, just stitch up the back.

Finish your bunny with a little pompom for its tail. I like just winding yarn around a fork to make mini pom poms.
Give your bunny extra personality by embroidering a face in any colors and features you chose. I am adding eyes, a nose, and whiskers.

So cute! I hope you are inspired to knit your own little Easter Bunnies from a garter knitted square, too!