Today we are going to Cast On without a Slip Knot. If you would like to get rid of that tiny little knot at the very beginning of your work, then this is a great alternative knitting technique to learn.
Let's take a look at exactly how to Cast On without a Slip Knot to power up your knitting skills.
Love Knitting Help? Visit my entire Cast On Knitting Techniques section for more great tips!
Estimated reading time: 3 minutes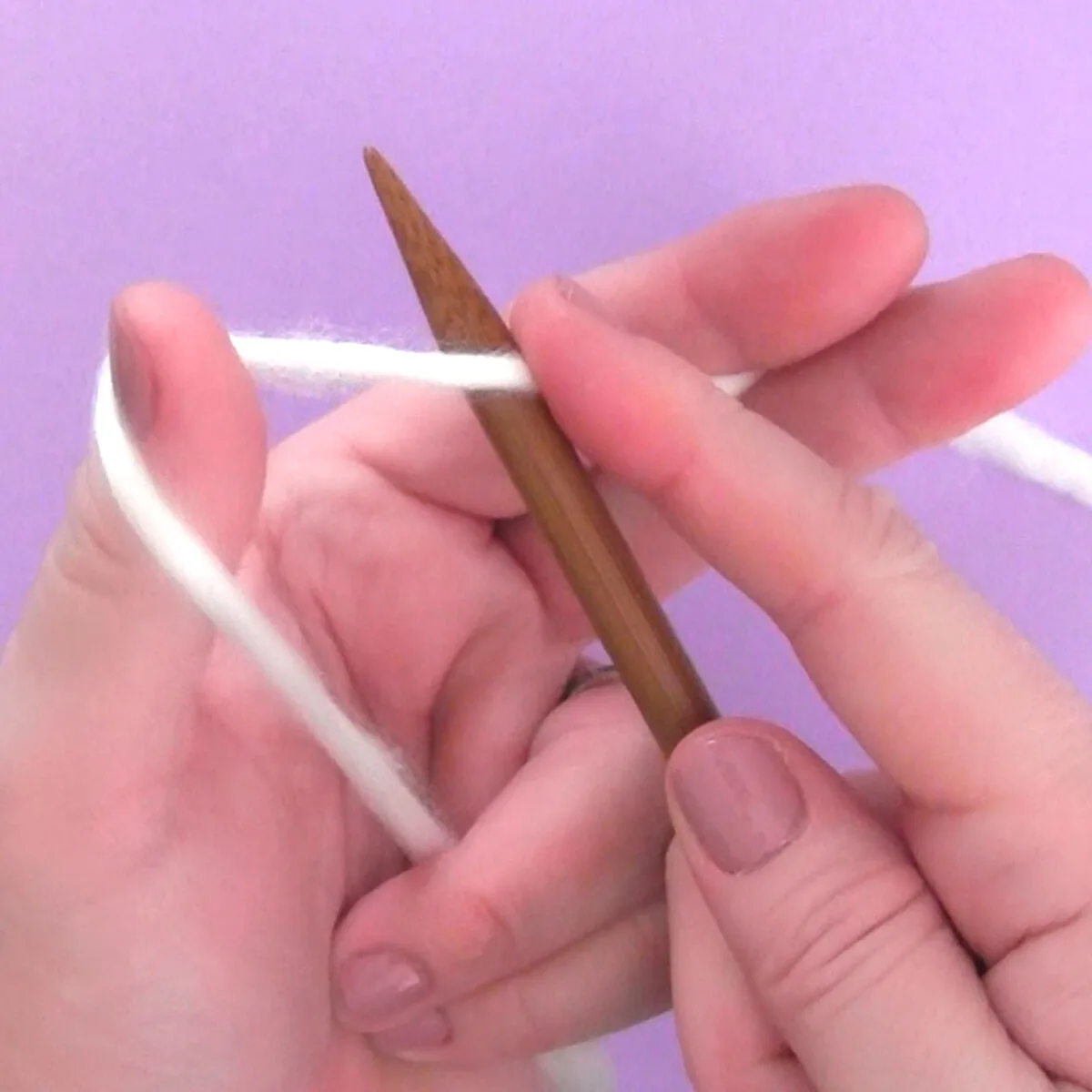 ---
3 STEPS TO CAST ON WITHOUT A SLIP KNOT
Step 1: Slingshot Hold with Yarn in Left Hand
The end of our yarn tail on the left and the ball side is on the right.
Hold down the yarn beneath your two last fingers, while placing it in between your index and middle fingers.
Bring your thumb underneath the yarn to bring it up.
_____
Step 2: Create Two Stitches by Casting On
Take your knitting needle and place it right under the yarn between your thumb and our index finger.
Hold the yarn in place snuggly with your right finger.
Bring your needle around to the left side from the front and back through that yarn loop.
Keeping the yarn on your needle, bring it around to the outside of the right side, the outside, go under, and then bring the needle through that loop.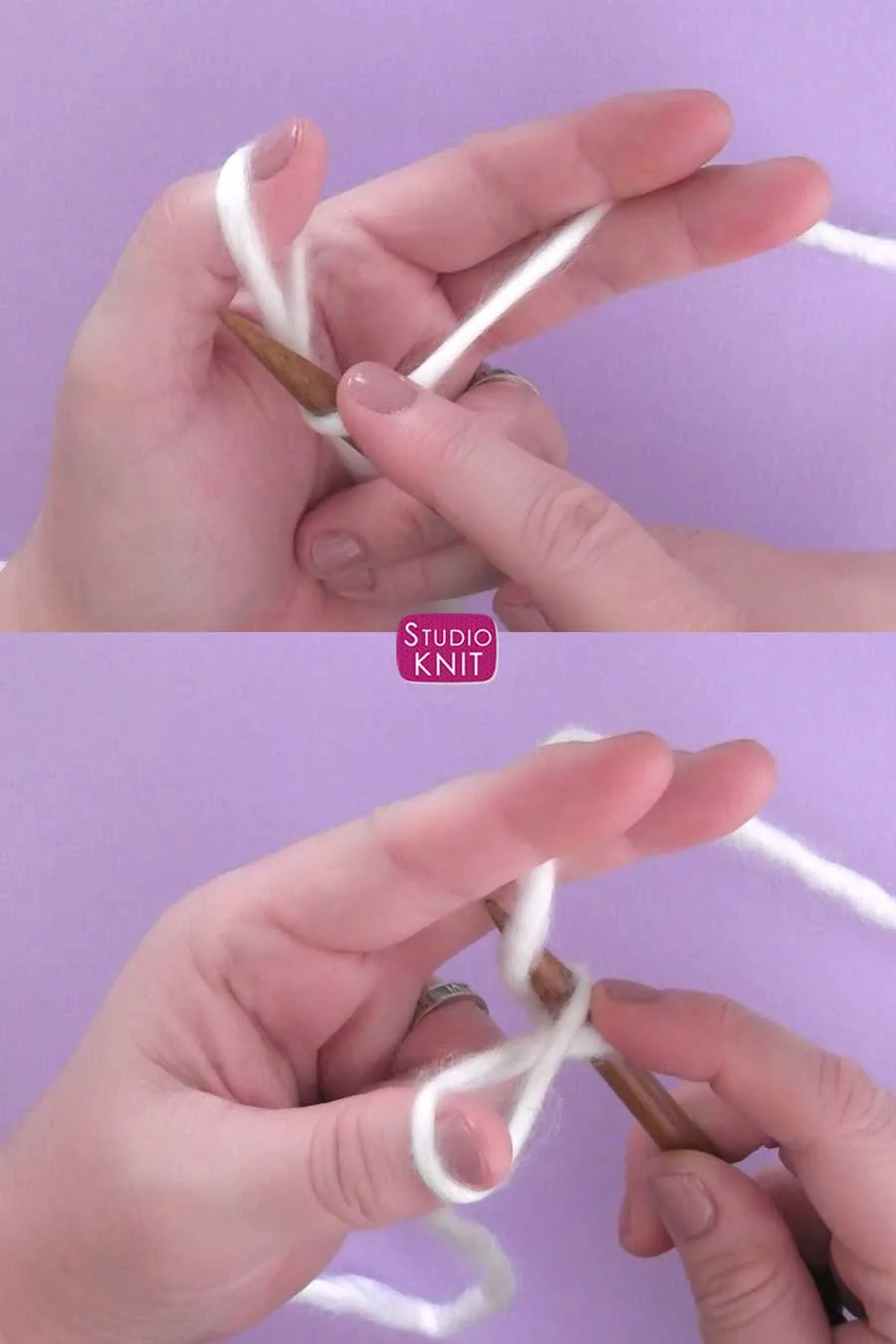 _____
Step 3: Finish Casting On
You now have cast on the first two stitches onto your needle.
Continue this longtail cast on method until you have the desired number of stitches on your needle.

---
CLICK TO PLAY MY VIDEO TUTORIAL TO CAST ON WITHOUT A SLIP KNOT
---
THANK YOU FOR VISITING STUDIO KNIT
I hope you are inspired to Cast On without a Slip Knot with confidence in your next knitting project. Find more knitting help with all of my technique tutorials. How to Yarn Over is another really helpful lesson to check out!
If you'd like even more great knitting ideas, please make sure you join my mailing list. Subscribing to my YouTube channel Studio Knit is another free and easy way for us to stay connected and help support my work.
Happy Knitting to You!