Learn how to Cast On Knitting Stitches for beginners in 3 easy steps with my close-up photo and video tutorial demonstrating the Long-Tail Cast On. This is the way most beginners prefer to place yarn onto your knitting needle in preparation for knitting.
You'll love my easy-to-follow demonstration to cast on stitches to begin knitting.
We will begin by tying a Slip Knot, then learn the Sling-Shot Method of holding your yarn, and finish by casting on your first stitches.
Yes, this takes a bit of patience to learn. But once you master casting on, you will be ready to start the fun hobby of knitting.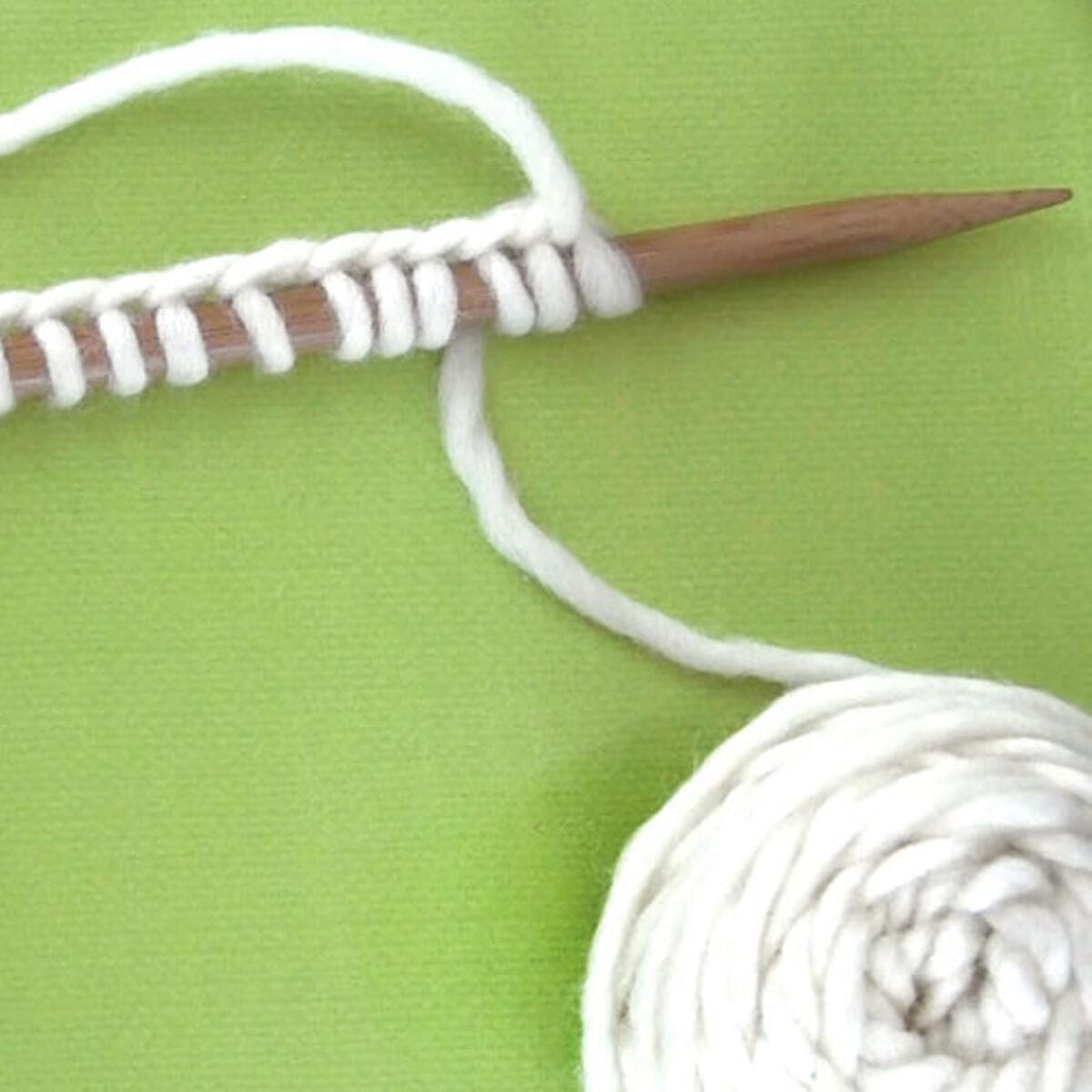 ---
3 STEPS TO CAST ON KNITTING STITCHES
Watch full video tutorial below
STEP 1: Create a Slip Knot with Yarn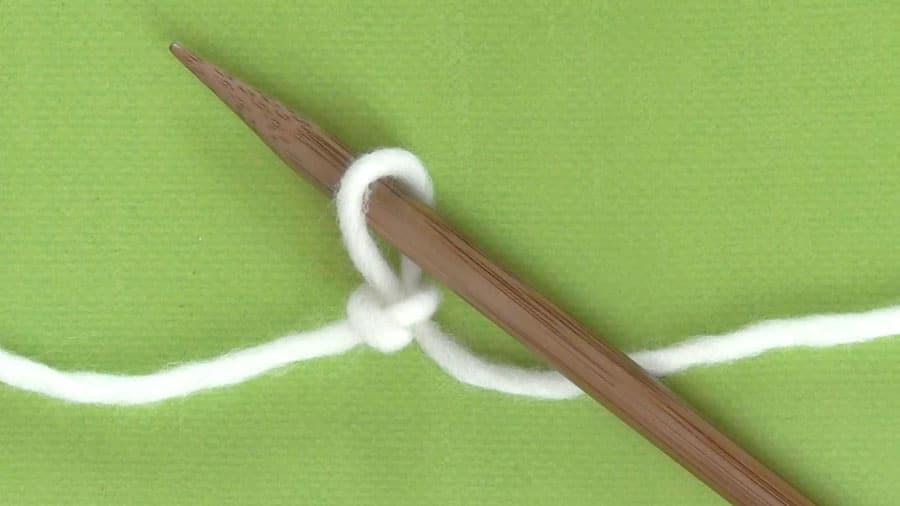 Begin by learning to tie a Slip Knot, then place your needle inside that loop.
A Slip Knot allows you to easily tighten by pulling on the working yarn and loosen it by pulling up from the loop. This helps the yarn fit securely onto your knitting needle.
---
STEP 2: Sling-Shot Method of Holding Yarn and Knitting Needle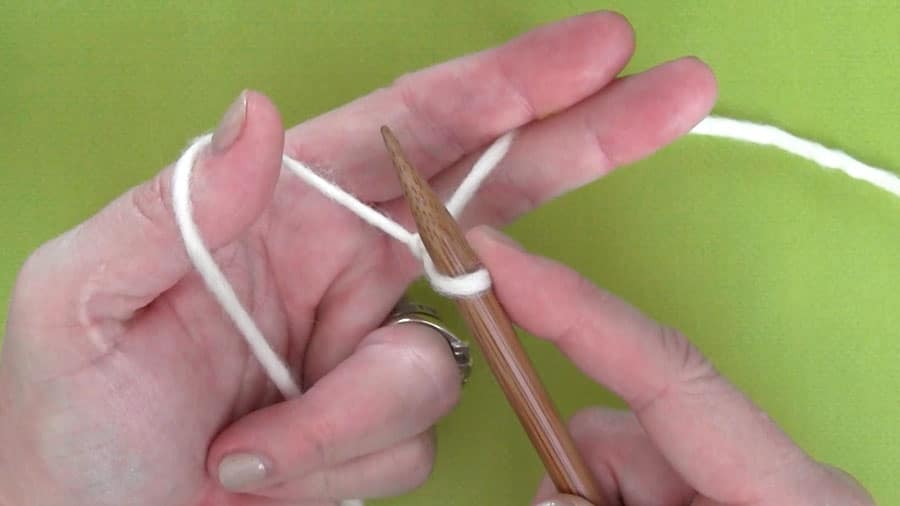 Holding your knitting needle in your right hand.
Take your left hand and the yarn on the right side hold it between your two fingers.
Then take your other two fingers and hold the other yarn tail down next to your palm.
Scoop your thumb underneath that yarn and hold it upward.
And lastly, with your right hand, take your index finger and just hold it onto the stitch and that is going to help keep it in place while we're casting on.
Once you have your yarn in your hands in this configuration, you are ready to continue on.
Again, my complete video tutorial below is really helpful, if these instructions are making your head spin, haha!
WATCH HOW TO CAST ON KNITTING STITCHES
Click to Play Step-by-Step Video
Always wanted to learn how to knit, but not sure where to start? My Absolute Beginner Knitting Series is exactly what you need!
---
STEP 3: Cast On Your First Knitting Stitch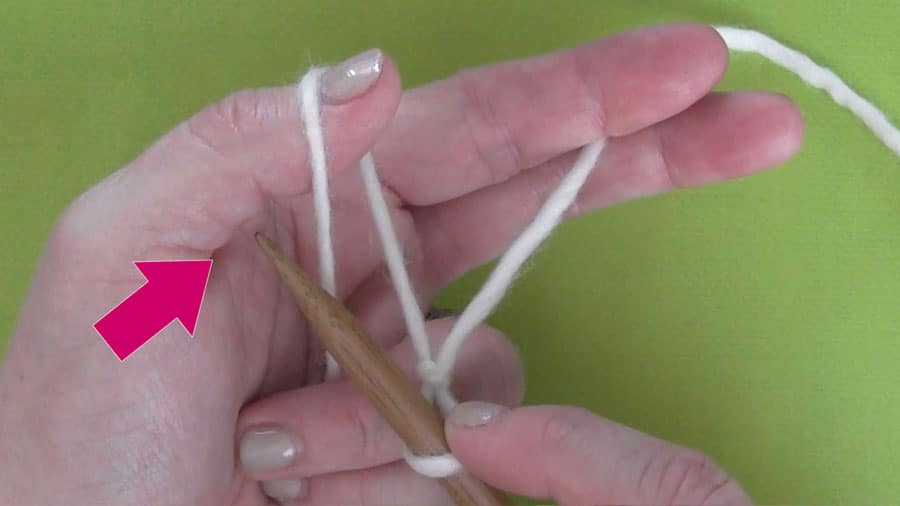 Bring your knitting needle to the outside of the left side
Pick up that yarn
Goes right through
Then travels over to the right side to the outside of the right yarn
Picks up the yarn underneath
That bit of yarn goes through your thumb loop
With your left hand, let all of that go
Lightly cinch up your two strands of yarn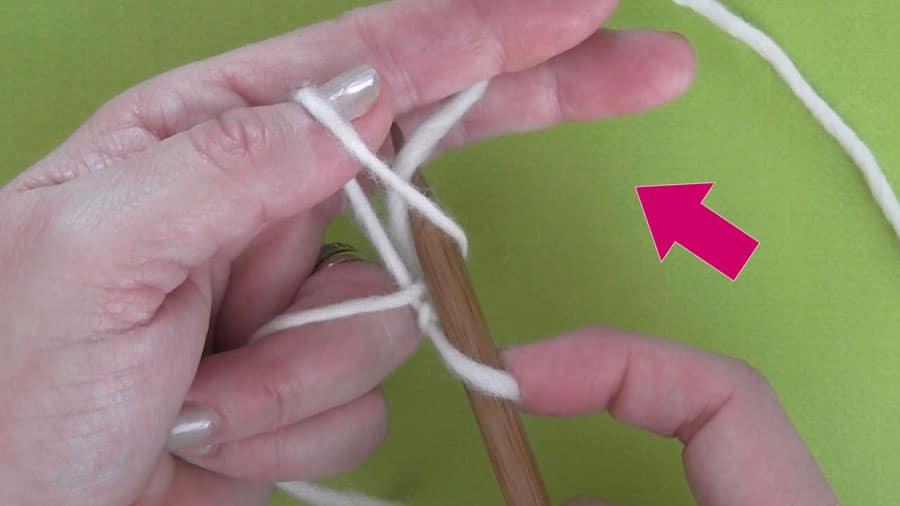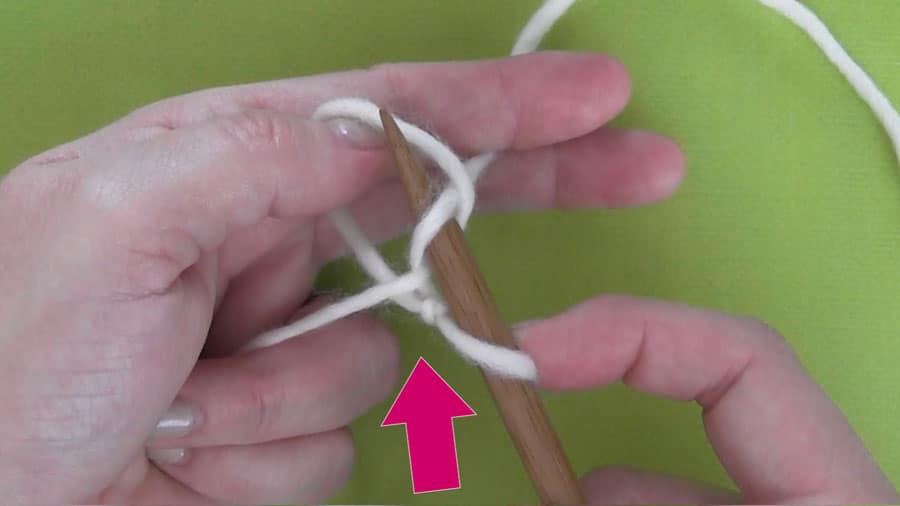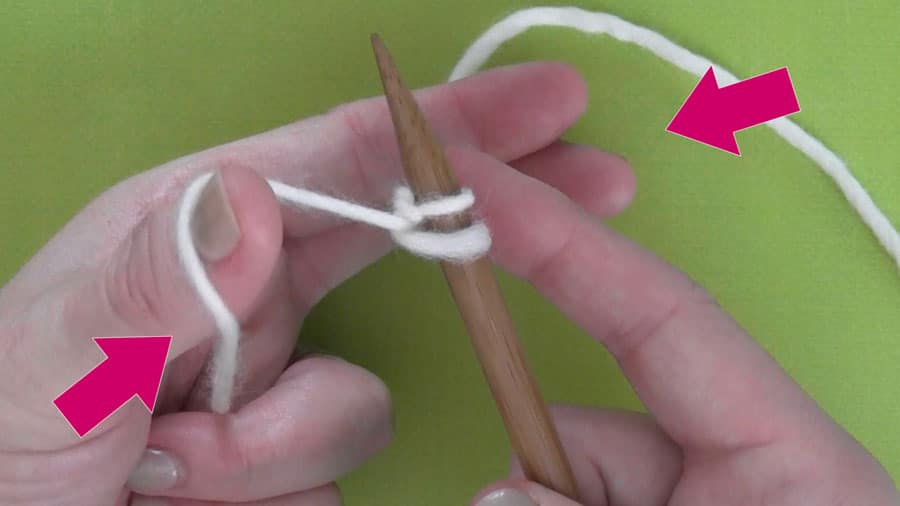 Hooray, you have cast on your knitting stitch!
---
THANK YOU FOR VISITING STUDIO KNIT
I hope you are inspired to learn to cast on and begin knitting! If you'd like even more great knitting ideas, please make sure you join my mailing list. Subscribing to my YouTube channel Studio Knit is another easy way for us to stay connected and help support my work for free.
Happy Knitting to You!