Learn how to Cast Off Knitting Stitches for beginners in 5 easy steps with my photo and video tutorial.
Once you have completed your knitted work (hooray), you will need to remove the stitches from off your knitting needle, right? My close-up process helps beginning knitters finish off their work with confidence.
Casting Off, also called binding off, is how we finish off our work. When looking at a knitting pattern, the abbreviation for Cast Off is CO and Bind Off is BO, so I will use these terms interchangeably throughout my lesson.
I hope you enjoy my step-by-step video tutorial below that demonstrates exactly how to Cast Off up-close and slowly.
Estimated reading time: 5 minutes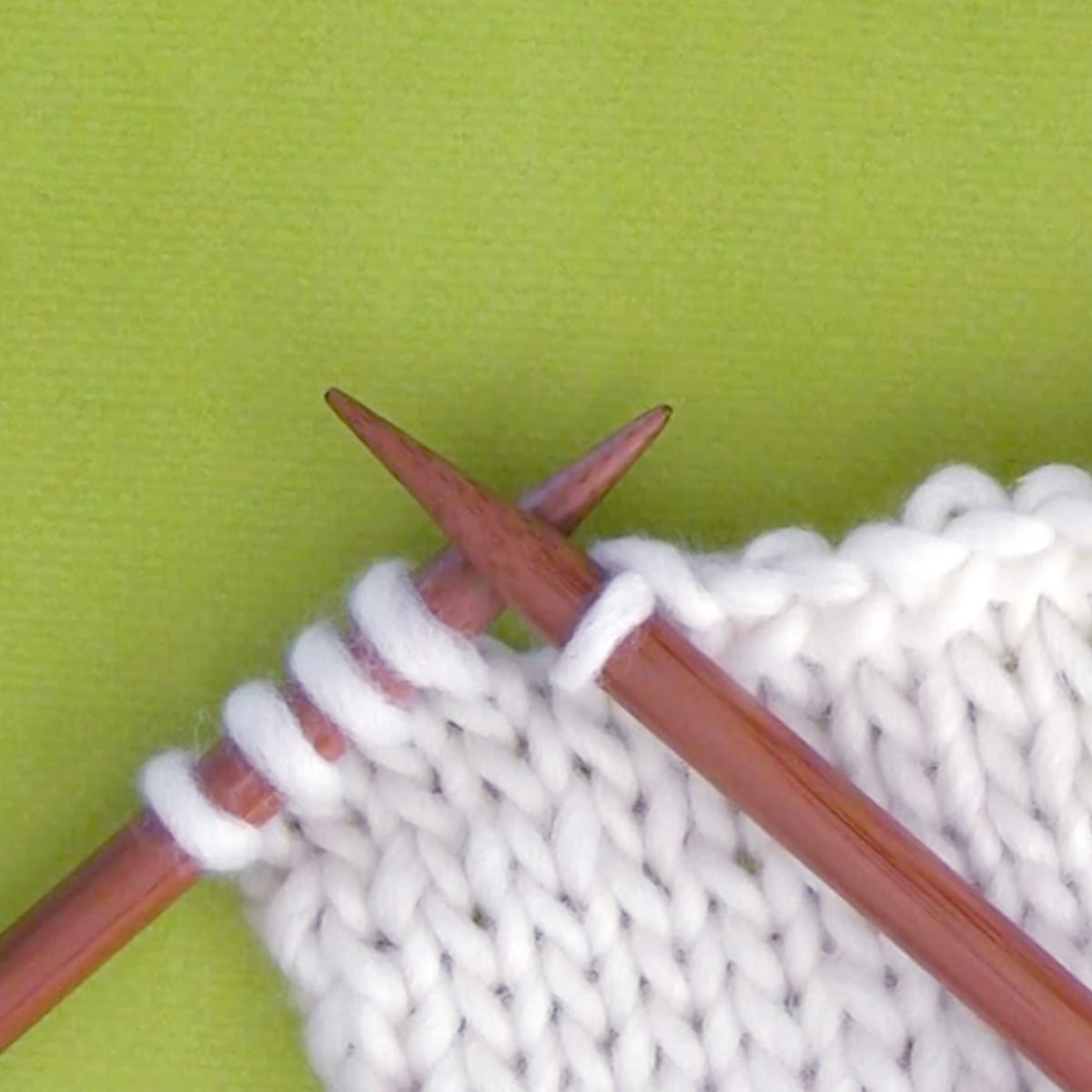 ---
Looking for a complete one-stop course and become a confident knitter? Check out my popular Absolute Beginner Knitting Series today.
Check out my new Cast Off Knitting Stitches Story, too!
---
5 STEPS TO CAST OFF KNITTING STITCHES
STEP 1: Decide When to Cast Off
I prefer Casting Off on the Right Side of my work, which is the front side. If you are working your knitting project from a pattern, it will tell you when it is time to cast off. You usually end a pattern after knitting the wrong side, or backside, so I'm going to start our Cast Off row on the right side.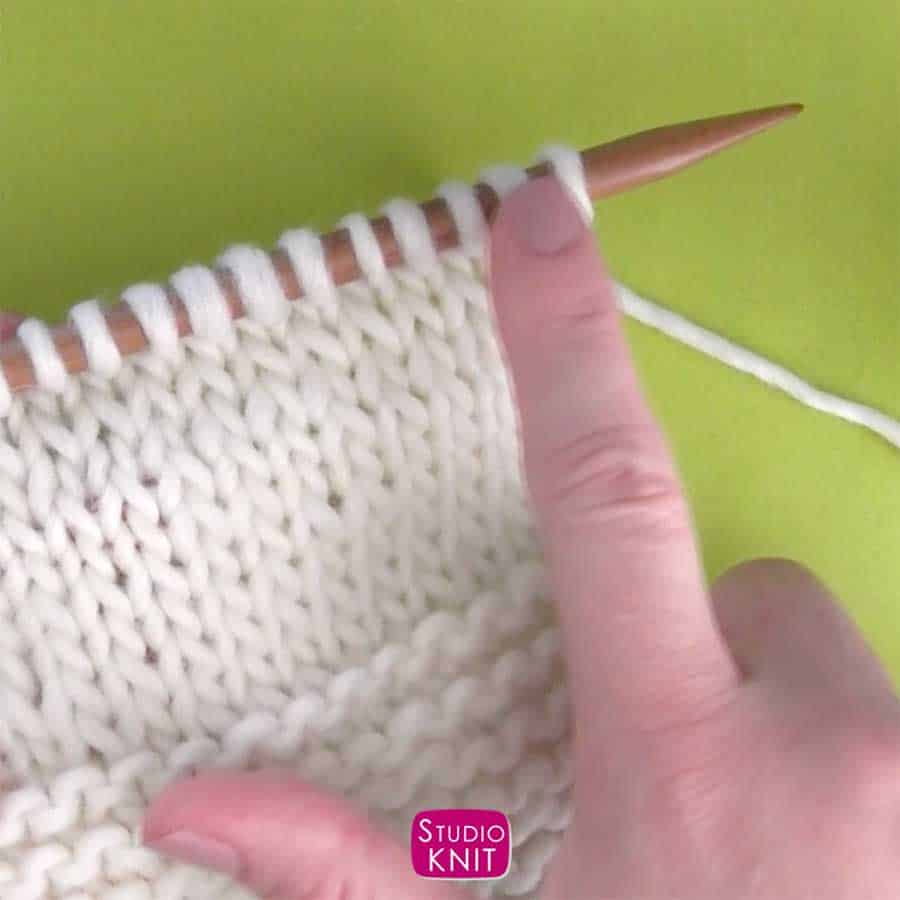 ---
STEP 2: Knit the First 2 Stitches
Begin your Cast Off row by knitting two stitches.
Helpful Tip: Because my swatch has all of the stitches as knit, I will be knitting these stitches as I bind off. In future projects, remember to Cast Off in-pattern. Your Knit Stitches will be knit and bound off, and your Purl Stitches will be Purled and bound off. But today we can keep it simple and just Knit.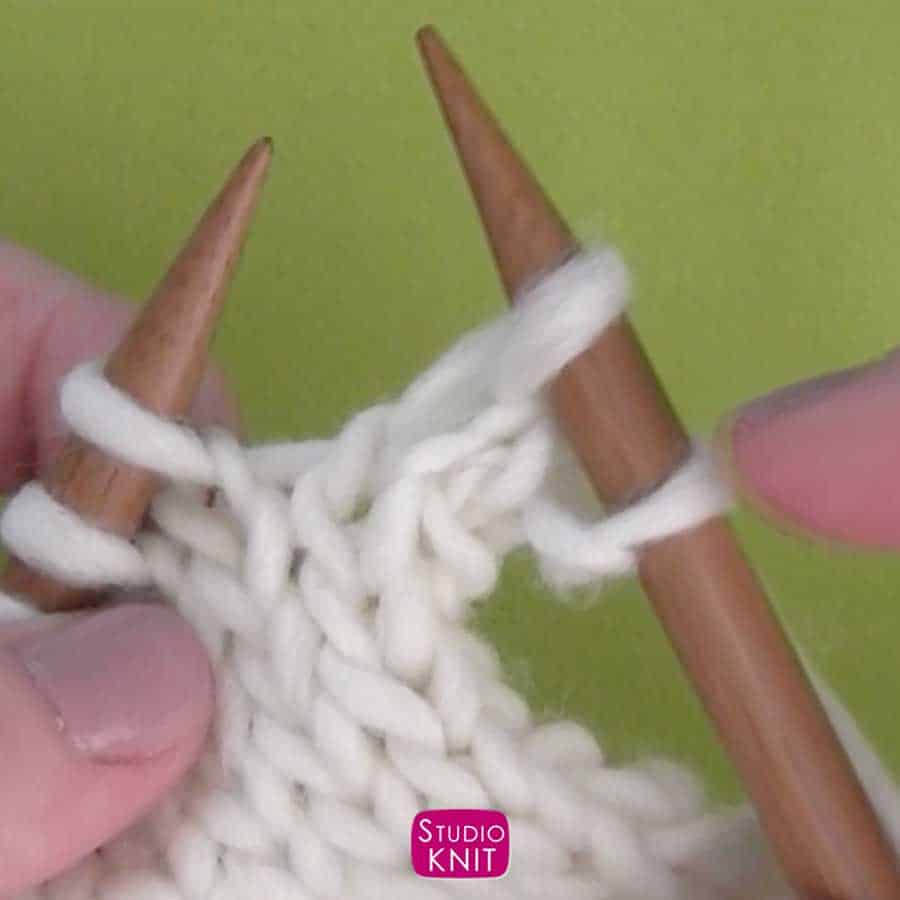 ---
STEP 3: Cast Off One Stitch
Take the point of your Left Knitting Needle and lift the first stitch up and over the second stitch, then off the end of the Right Needle. You have now cast off one stitch.
Again, my video tutorial above is very helpful to see every motion demonstrated slowly. You'll see that while I'm casting off each stitch, I like to sort of pull my knitted work on the right side to help me out.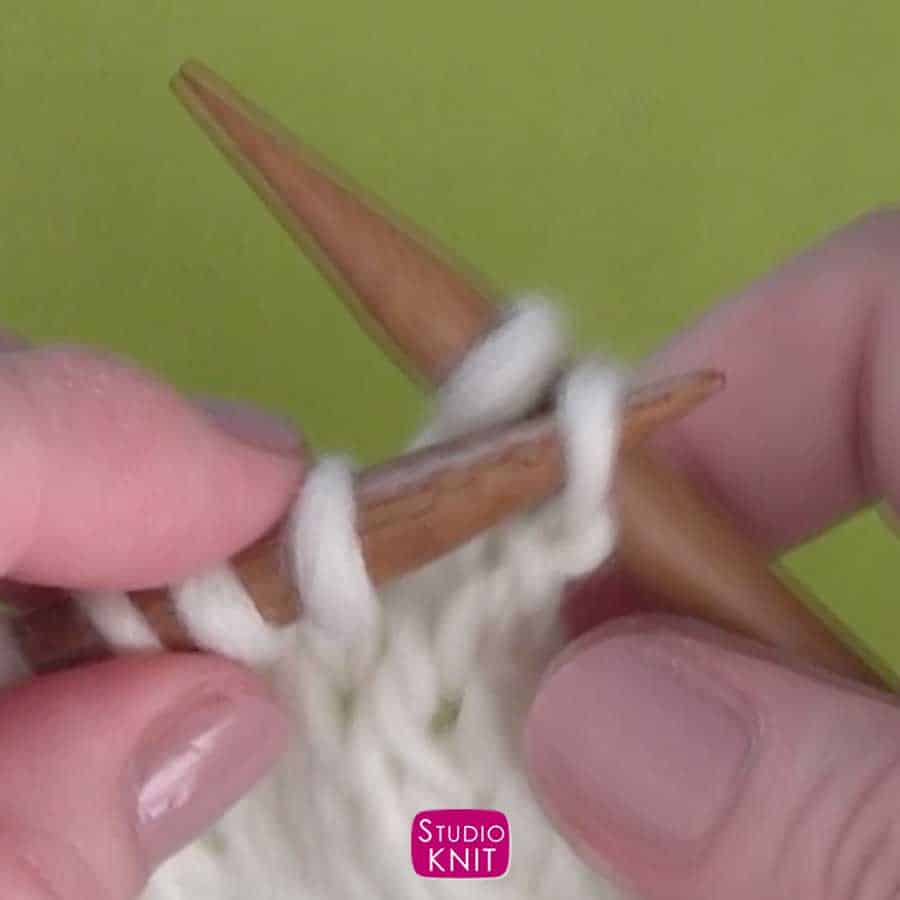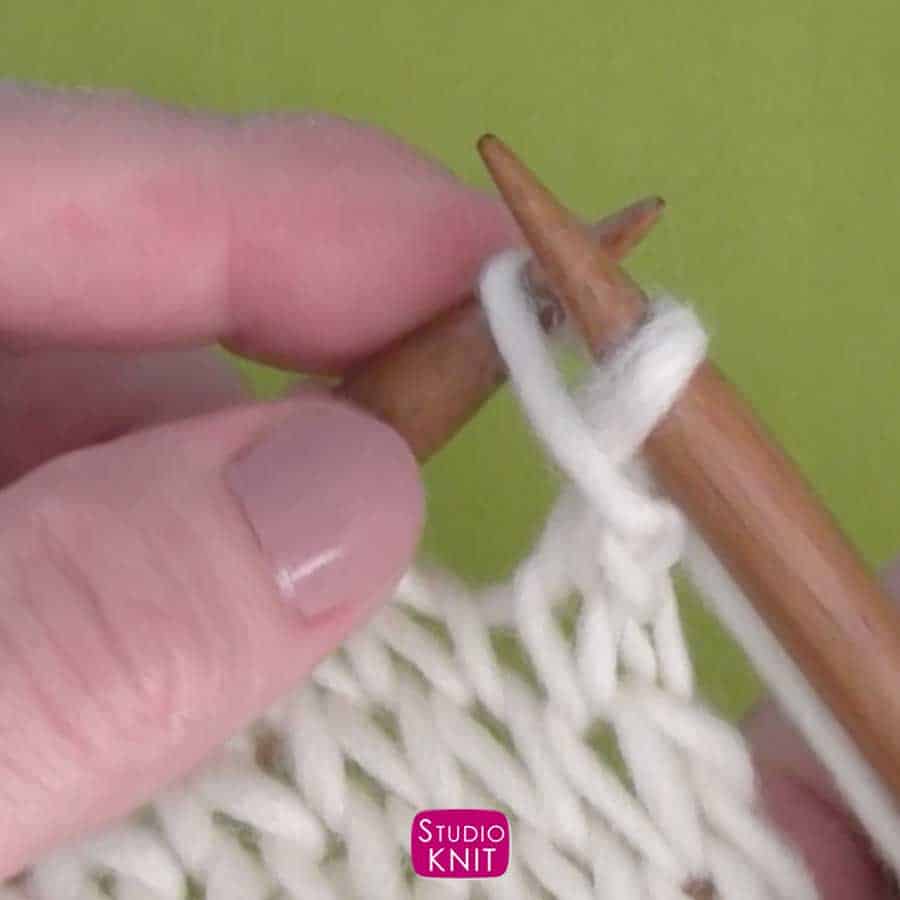 ---
Step 4: Continue Casting Off Stitch by Stitch
Next, knit the next stitch in your row and repeat the bind-off process detailed above.
Continue knitting one stitch, then binding it off until only one stitch remains.
Pro-Tip: Cast Off your stitches loosely so that your edge is not too tight. You may use a larger knitting needle to bind off, if desired.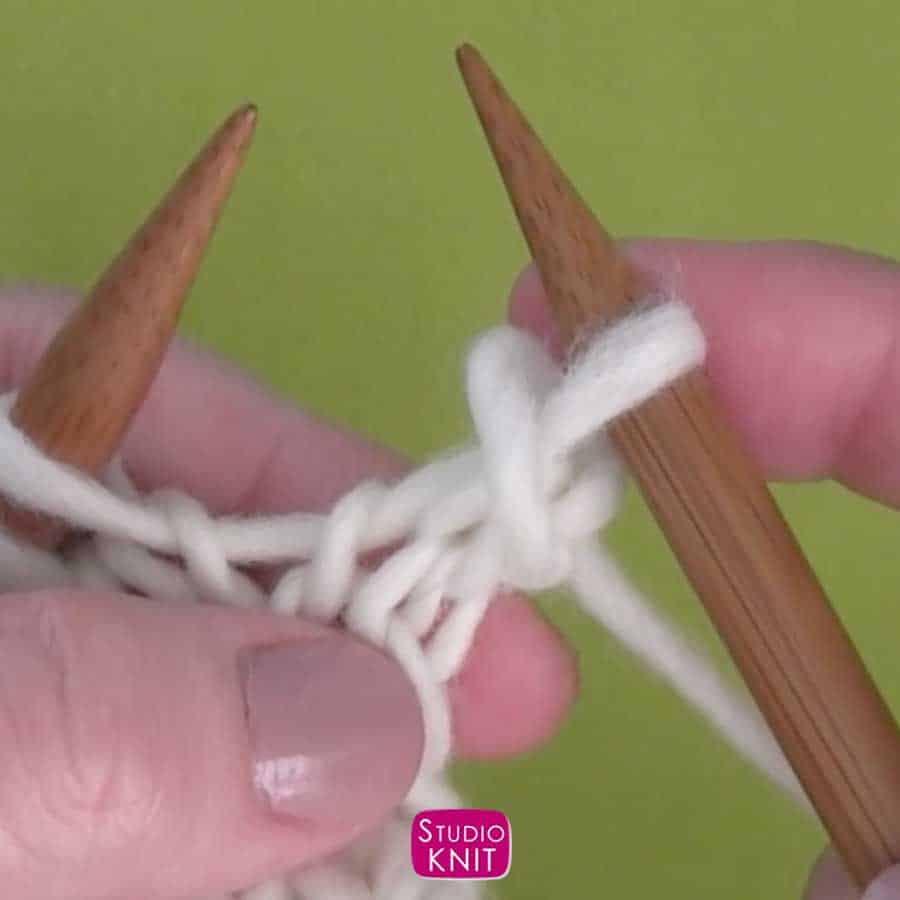 ---
Step 5: Finishing the Last Cast Off Stitch
Once you have just one stitch remaining on your needle, cut your yarn. Make sure your yarn tail is at least 3 inches long, or longer, so you have enough to thread through your tapestry needle.
Carefully remove your knitting needle from the last stitch.
With your Tapestry Needle, you will pull the yarn tail through your last stitch. This last little step is called "Finishing Off."
---
WATCH VIDEO TO CAST OFF KNITTING STITCHES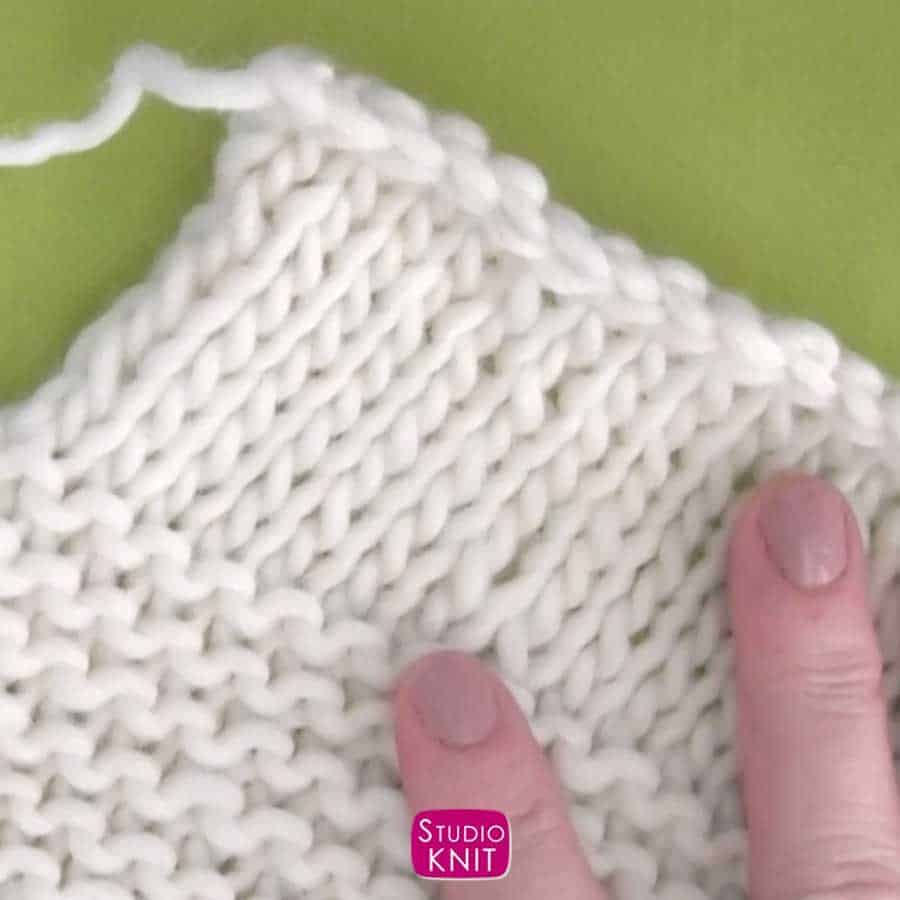 ---
THANK YOU FOR VISITING STUDIO KNIT
I hope you are inspired to Cast Off with confidence in your next knitting project. Find more knitting help with all of my technique tutorials. If you'd like even more great knitting ideas, please make sure you join my mailing list. Subscribing to my YouTube channel Studio Knit is another free and easy way for us to stay connected and help support my work.
Happy Knitting to You!