Make Faux Fur Pom Poms for Hats
Faux Fur Pom Poms are so fun and easy to make. Fur Pom Pom Hats are always in style and they look great attached to my popular knitted Gilmore Girls Hat and Bubble Beanie Hat.
You can get really creative by making DIY Pom Pom Keychains, cute accessories, and even into jewelry by dangling them as earrings.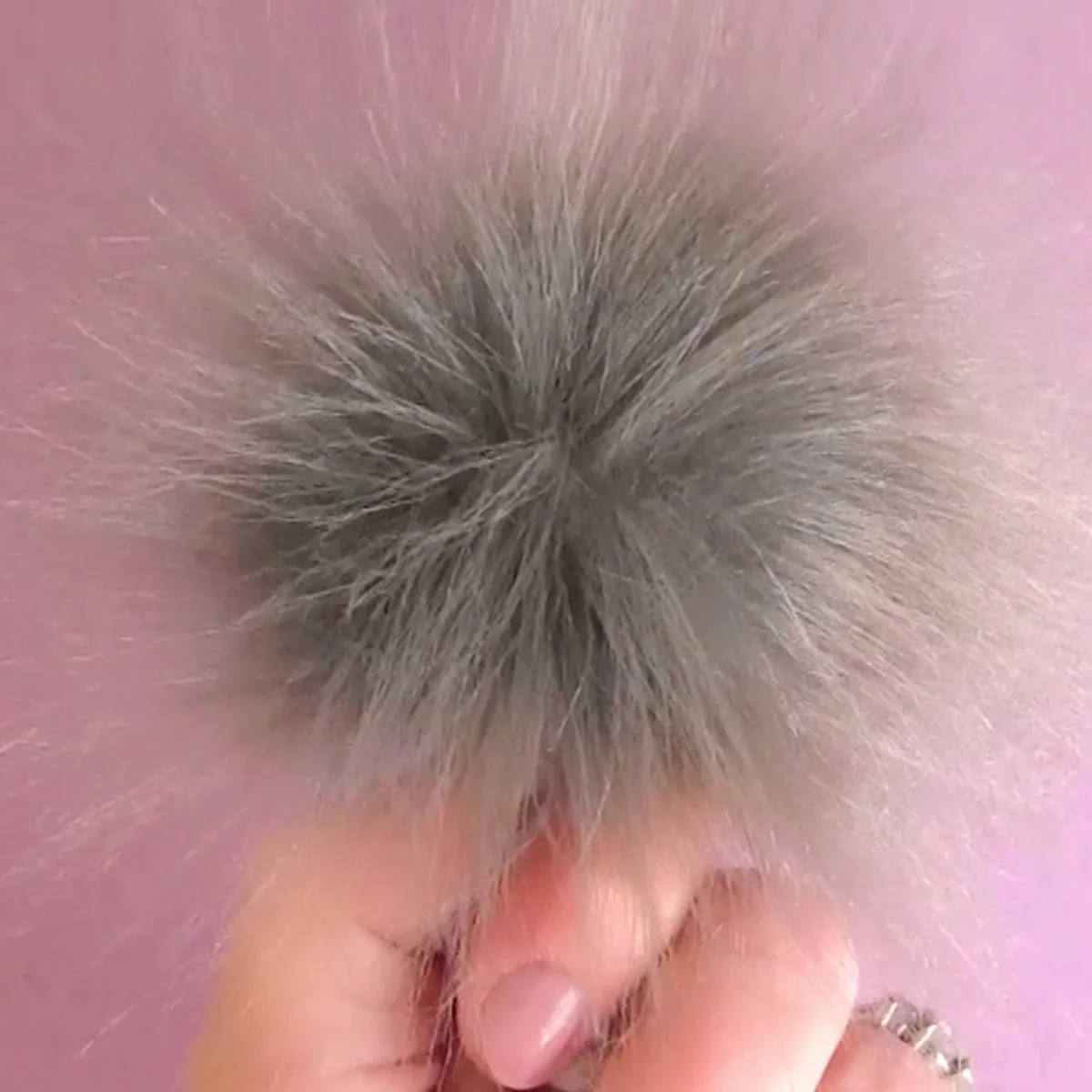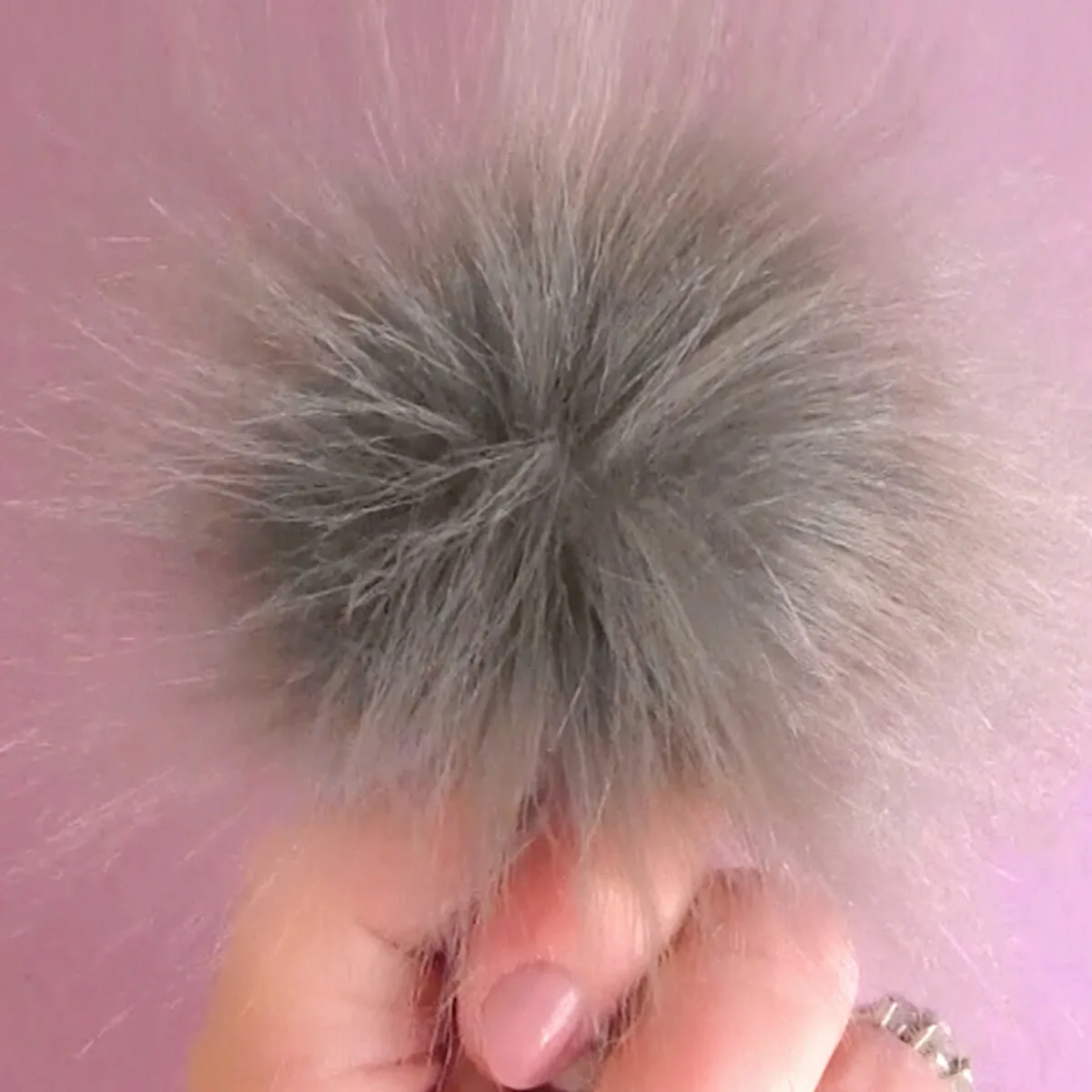 Making Pom Poms yourself is so much more affordable than purchasing them premade. You can get really creative with your color choices and sizes. I was able to make 3 faux fur pom poms in various sizes — small, medium, and large — for the total price of only $2.50 USD. Actually, they worked out to cost less after using my coupon at my local fabric shop.
Keep reading to find out all about the materials you'll need, where to buy them, and step-by-step instructions on how to quickly make yours today… there's even a video tutorial for you.
---
WHERE DO I BUY FAUX FUR?
Let's take a little trip to the fabric store! Look for the longest faux fur that you can find and ask them to cut the smallest measure of yardage allowed if you plan to only make a few for yourself and friends.
To save on cost even further, you might wish to check the racks to see if they have little faux fur samples like they do right here in this craft section, which can be less costly than purchasing from the fabric aisles.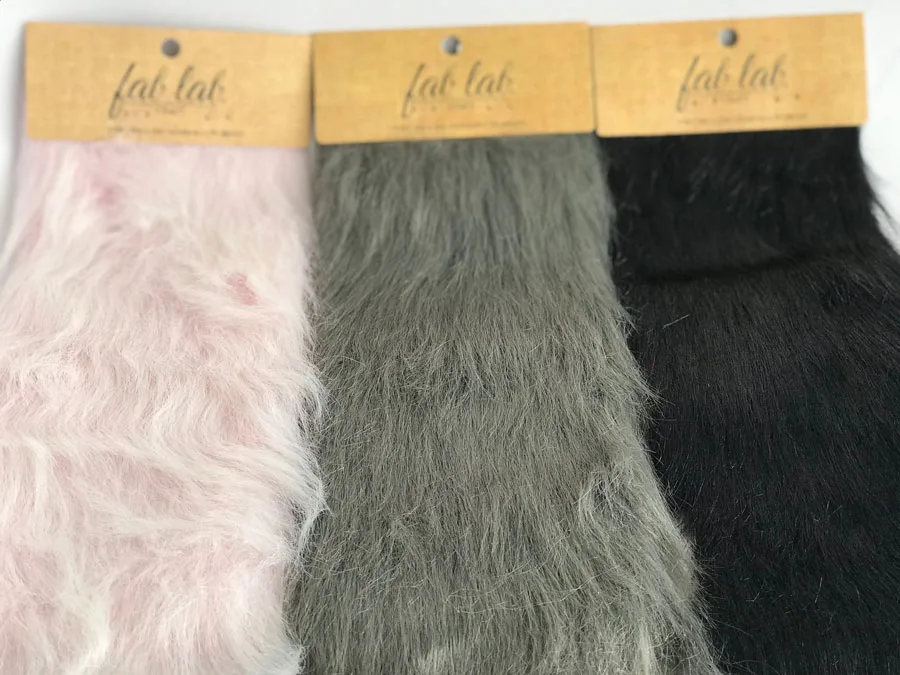 ---
CRAFT MATERIALS to Make Faux Fur Pom Poms
As an Amazon Associate, I earn from qualifying purchases.
To make your faux fur pom-poms, collect the following materials: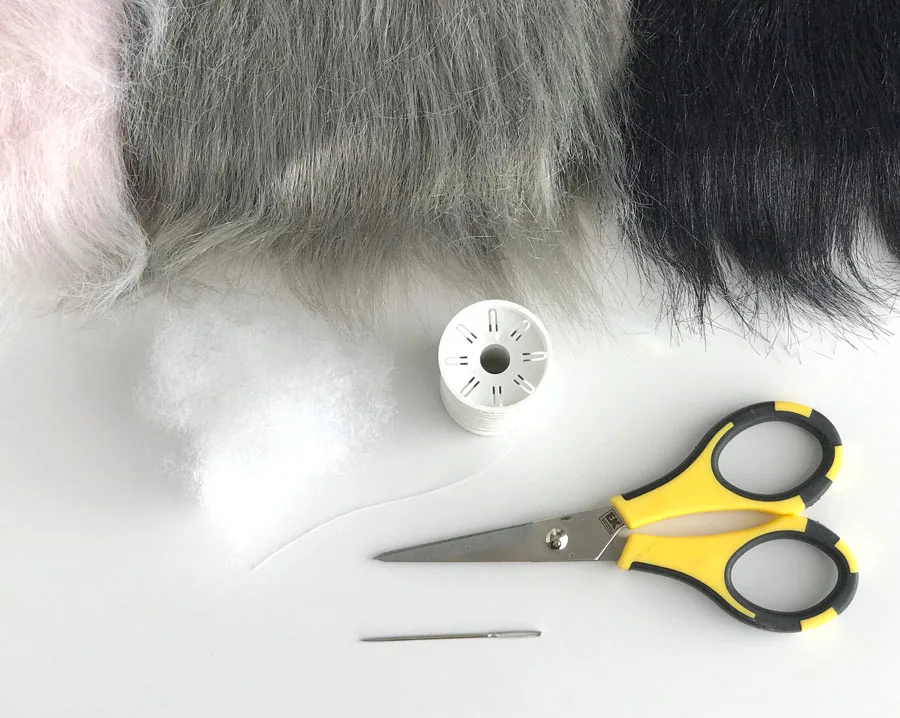 ---
FAUX FUR POM POMS
Click to Play Step-by-Step Video Tutorial
---
5 STEPS TO MAKING FAUX FUR POM POMS
STEP 1: FIND ROUND OBJECTS TO TRACE
Once you're back home, gather up some round dishes in the size that you'd like.
For small pom poms, I'm using four inches in diameter; medium pom poms five inches; and the largest at six inches.
SMALL SIZE POM POM – 4 INCHES IN DIAMETER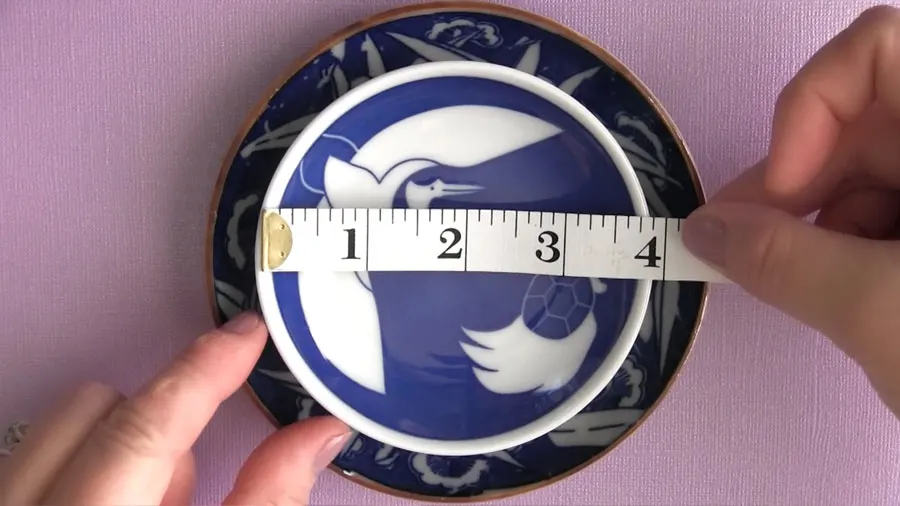 _____
MEDIUM SIZE POM POM – 5 INCHES IN DIAMETER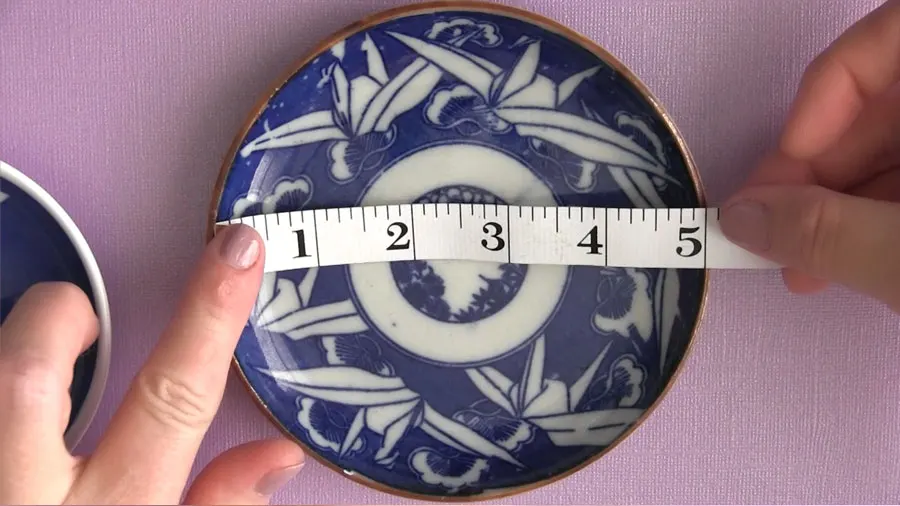 _____
LARGE SIZE POM POM – 6 INCHES IN DIAMETER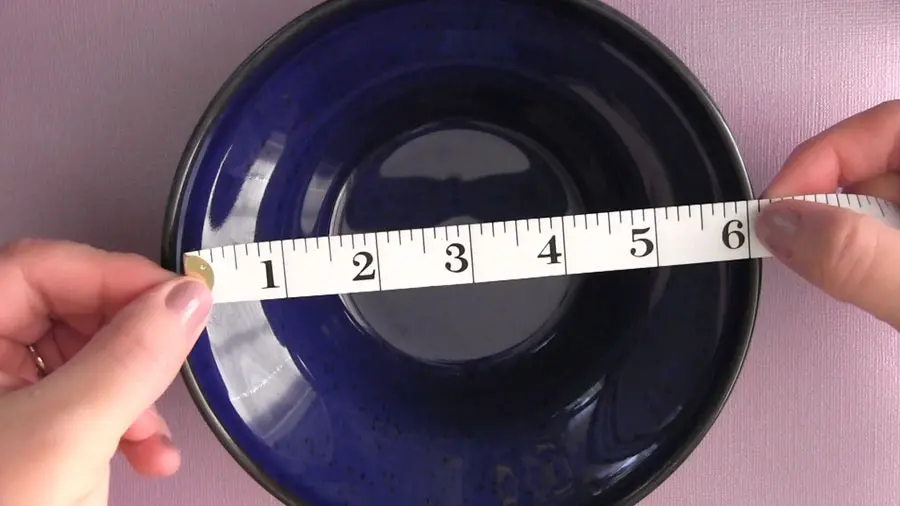 STEP 2: TRACE A CIRCLE ONTO THE BACK OF YOUR FAUX FUR FABRIC
Begin by marking a circle of the size that you'd like to make your pom pom.
Carefully cut it out, making sure you are cutting the fabric and not directly over the fur so that you have a little bit of a long fur overlap.
Once you have your little round cut out you'll see that the fur, since it's all going in one direction, is sort of overlapping the circle on one end.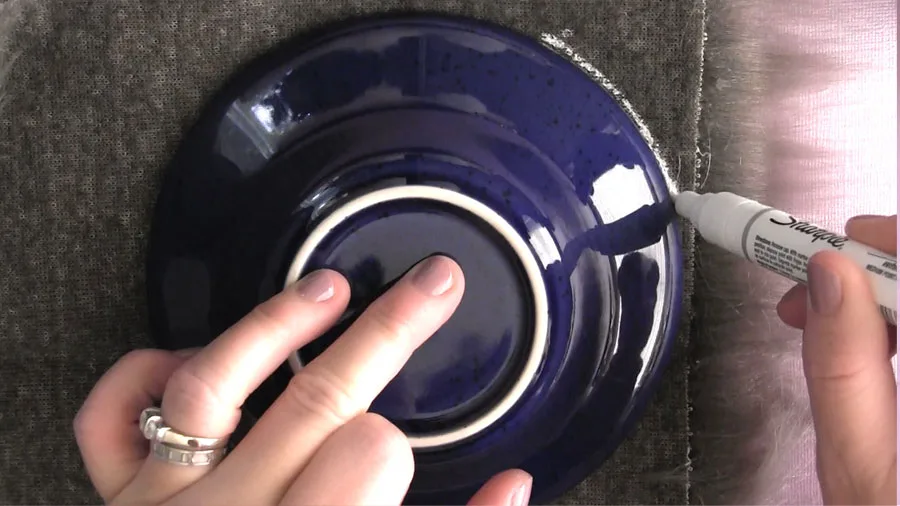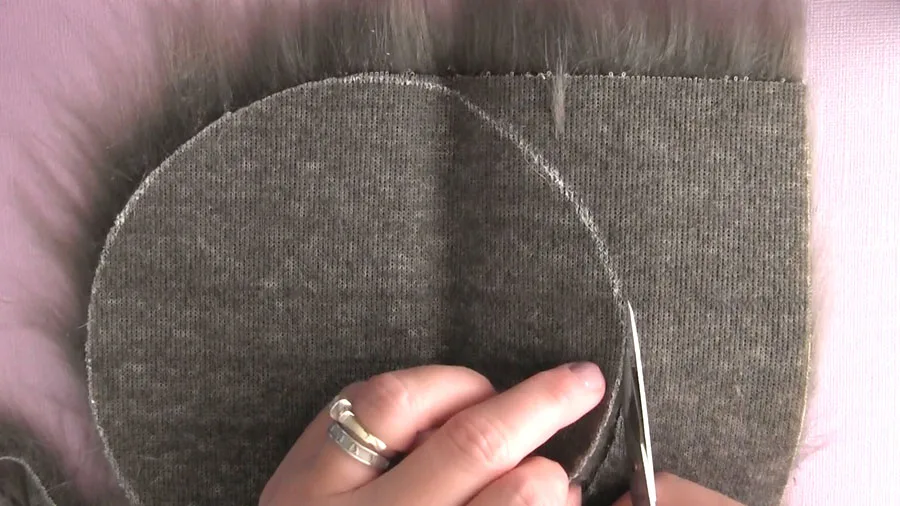 _____
STEP 3: START SEWING
Thread your needle and have a double thread to kind of keep it a little bit more strong.
Secure the beginning of your sewing by doing just a little cross stitch so that it stays in place at the beginning, since we will be cinching up.
Then it's a simple running stitch all the way around the perimeter of your circle. Mine is approximately half an inch.
Once I have sewn my piece about half the way around, I like to begin cinching it up. When you're almost finished, place your fingers in the middle of your pom pom and cinch it up really tightly. Take your time.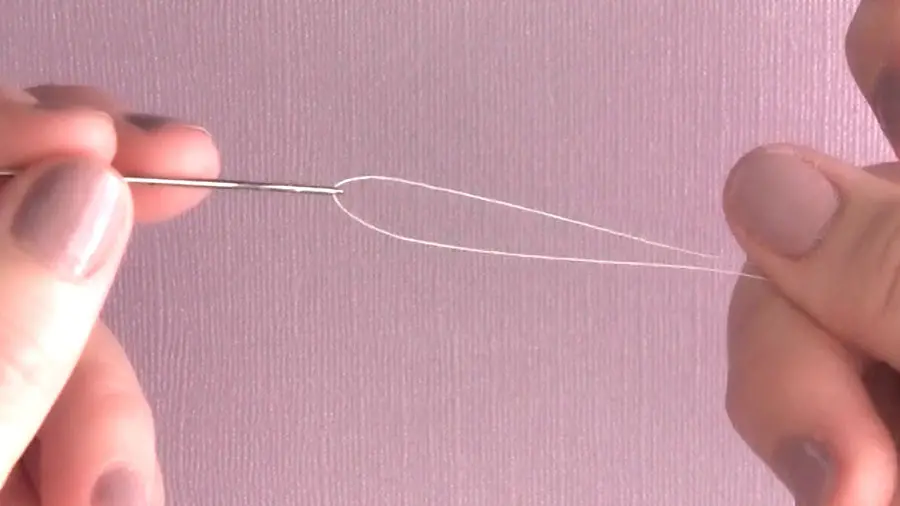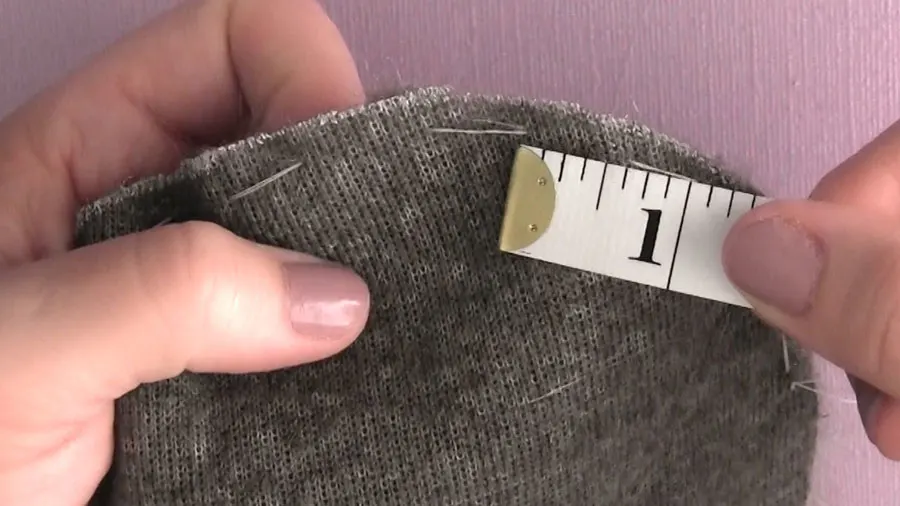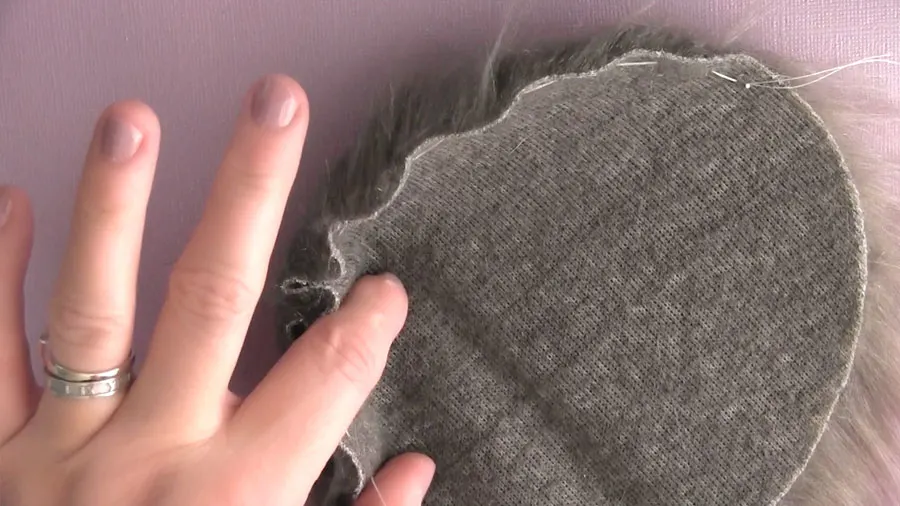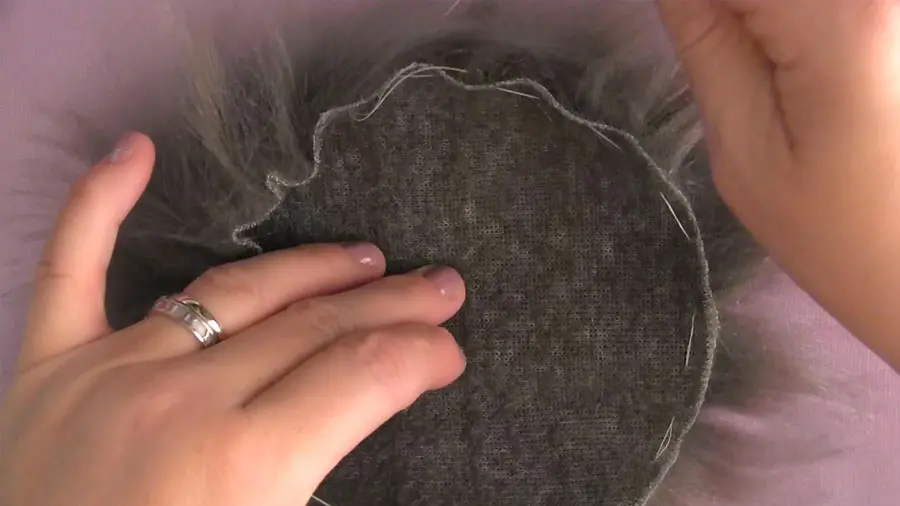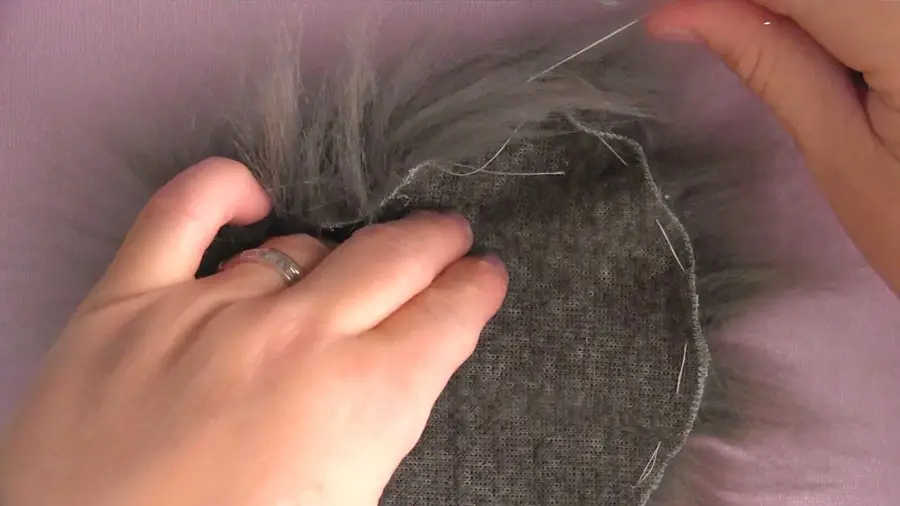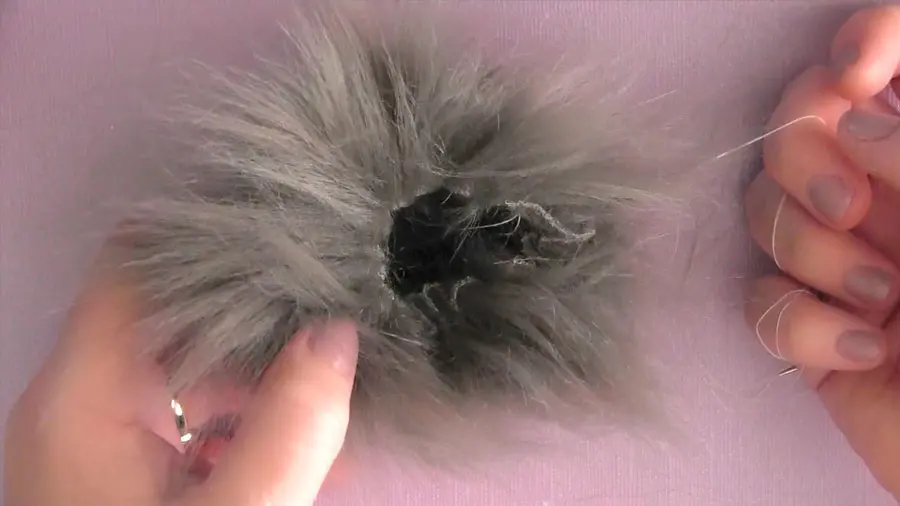 _____
STEP 4: STUFFING TIME
Once you have it pretty well cinched up, go ahead and add your stuffing.
Continue cinching and simply sew it completely shut. Knot your thread.
_____
STEP 5: SHAPE AND STYLE YOUR POM POM
To make your faux fur pom pom look its best, I like to comb it into shape.
I am actually borrowing my dog's comb for this!
It really helps make your pom pom super pretty and shape it exactly the way you like it.
BEFORE COMBING YOUR POM POM – IT WOKE UP LIKE THIS…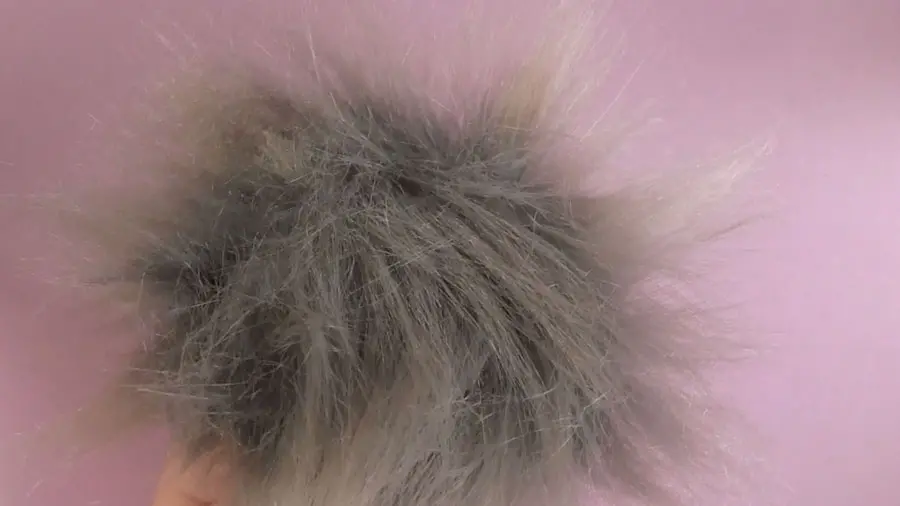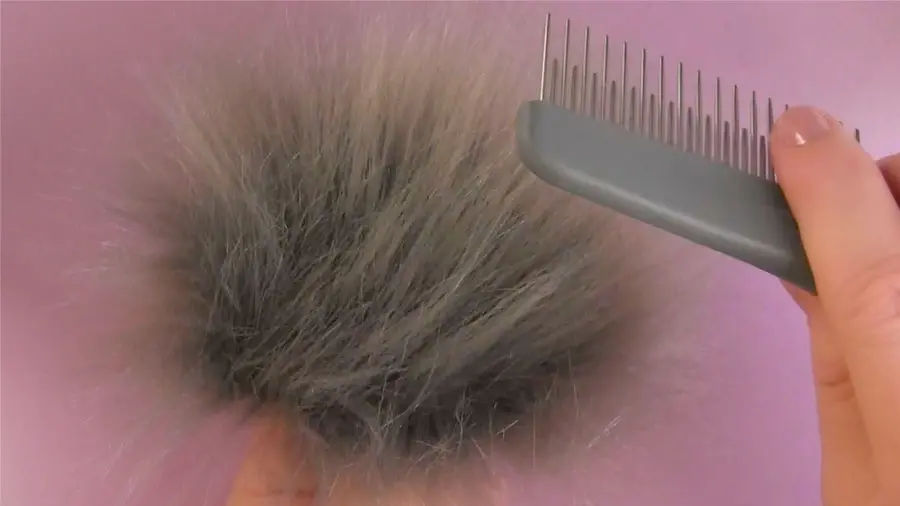 AFTER COMBING OUT YOUR POM POM – FLAWLESS!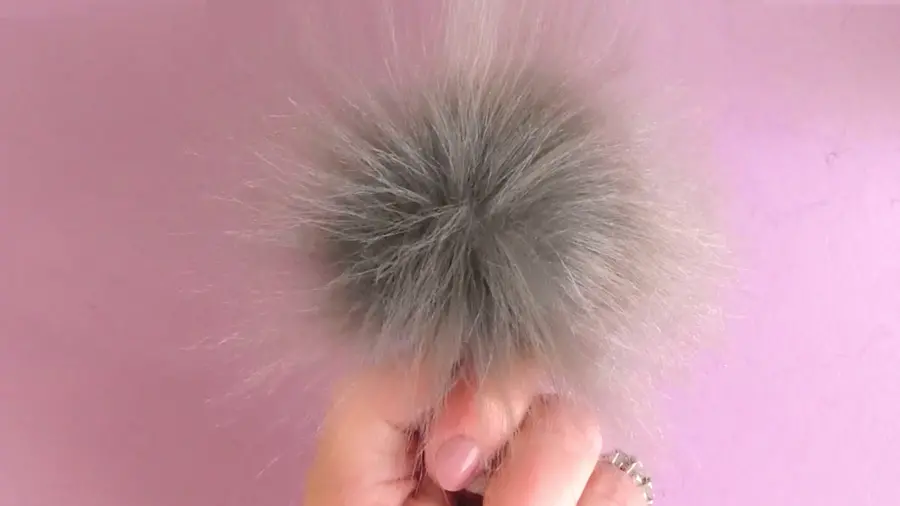 ---
HOW TO CREATE A DETACHABLE POM POM FOR HATS
Here's a little trick to make a detachable pom pom! Start by sewing a button on the inside of the top of your hat and then simply thread your yarn through.
I like to just wrap my yarn around the button and tie it off. This way, it's really simple to detach your pom pom when you would like to change things up or wash your hat.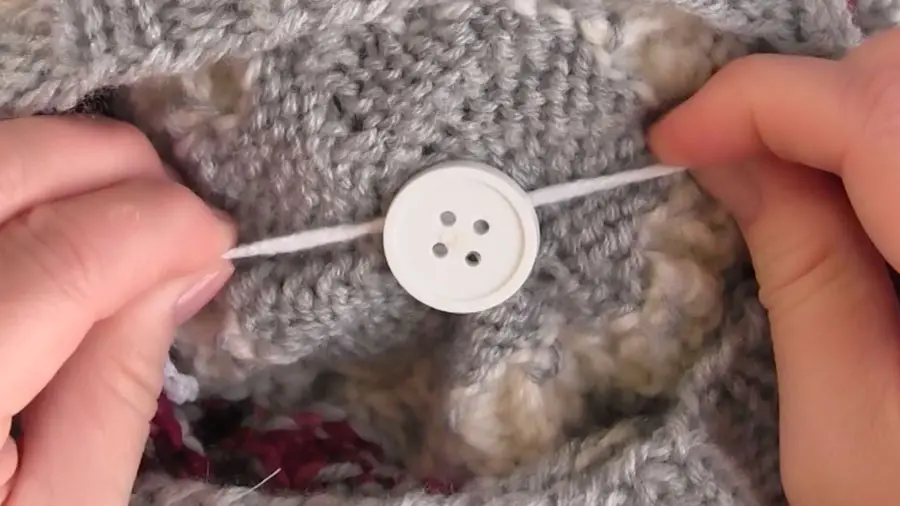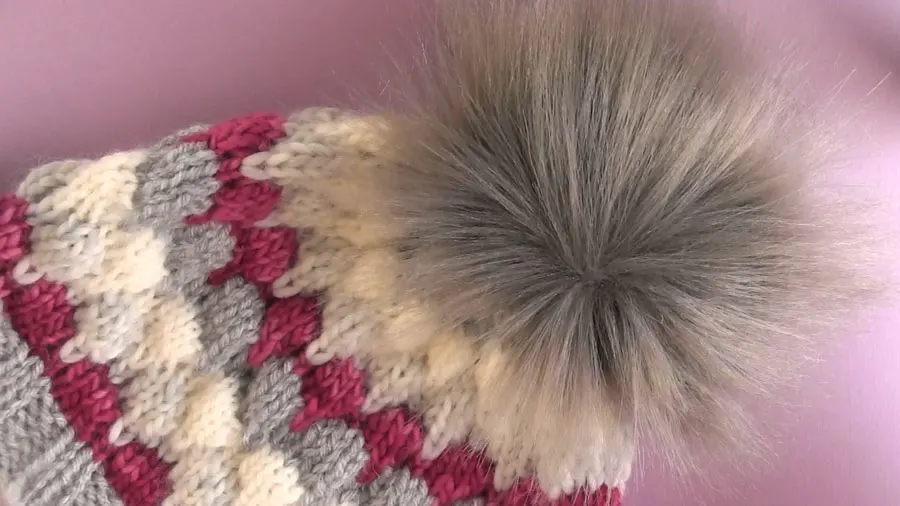 ---
THANK YOU FOR VISITING STUDIO KNIT
I hope you are inspired to make your own faux fur pom poms. They look really cute on knitted hats!
If you'd like even more great ideas, please make sure you join my mailing list. It's a free and easy way for us to stay connected.