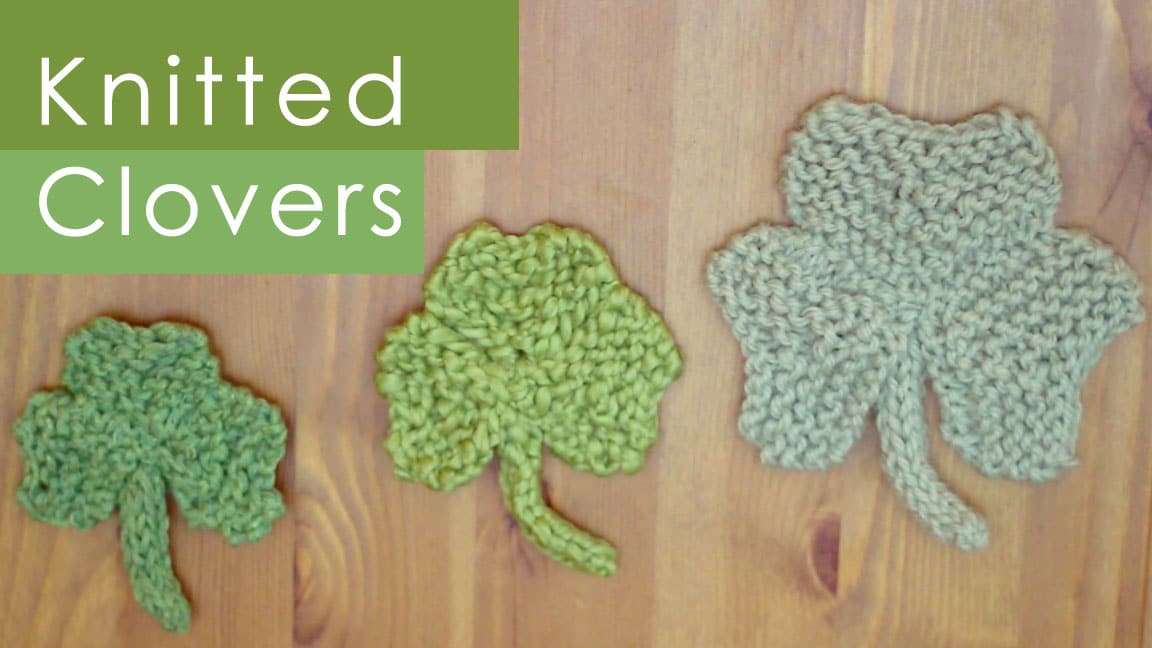 A Knit Shamrock Clover is a super fun quick knit for St. Patrick's Day! Here's my favorite EASY Knitted Shamrock Clover Leaf .  As long as you have one of these little SHAMROCKS, nobody can pinch you.  It's a great project for Beginning Knitters.

SAVE THIS PATTERN BY PINNING FROM MY PINTEREST BOARD!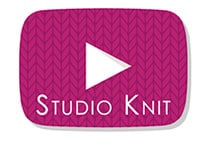 VIDEO TUTORIAL
For a complete step-by-step tutorial of this knitting pattern, you can watch my video below. Subscribe to my YouTube channel Studio Knit for more fun knitting ideas!
KNITTING ABBREVIATIONS
BO = Bind Off
CO = Cast On
K = Knit
K2Tog = Knit Two Together
SSK = Slip, Slip, Knit
** = Repeat pattern between asterisks
KNITTING TECHNIQUES for the Shamrock Clover Pattern
• Slip Knot 
• Cast On Long Tail Method 
• Knit Stitch
• I-Cord
• Bind Off
MATERIALS for the Shamrock Clover Pattern
• Yarn in any weight, fiber, & color of your choice.
• Knitting Needles sized appropriately for your yarn.
• Scissors
• Tapestry Needle
In this video, I'm using size 7 US knitting needles with worsted weighted yarn.
KNITTING PATTERN for the Shamrock Clover Pattern
We will make 3 of these leaves.  Our individual SHAMROCK CLOVER LEAF looks a lot like a heart. It's so cute.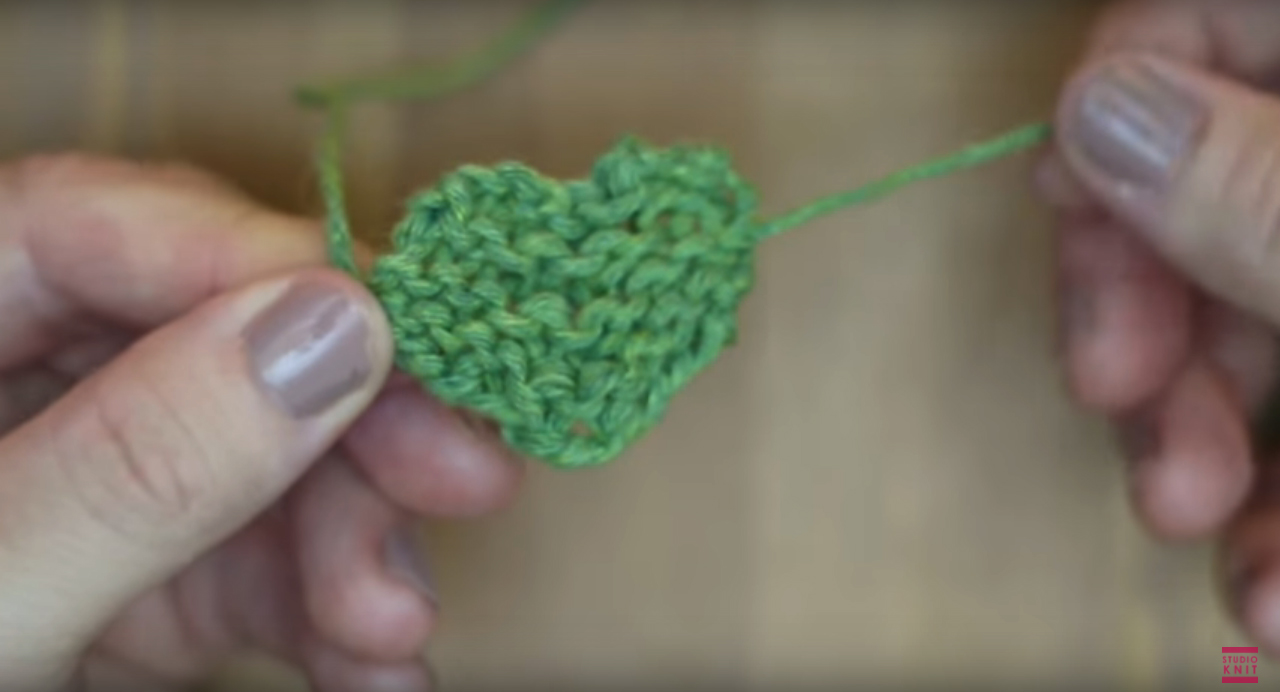 Make 3 Shamrock Clover Leaves
Cast On 12 Stitches
Row 1 – K4, SSK, K2Tog, K4 (10 rem)
Row 2 – Knit All
Row 3 – K3, SSK, K2Tog, K3 (8 rem)
Row 4 – Knit All
Row 5 – K2, SSK, K2Tog, K2 (6 rem)
Row 6 – Knit all
Row 7 – SSK, BO2, SSK, BO
Once you've knitted three of these little shamrock leaves, just piece them together and using our tapestry needle, and the yarn ends that we already have, simply tack them together.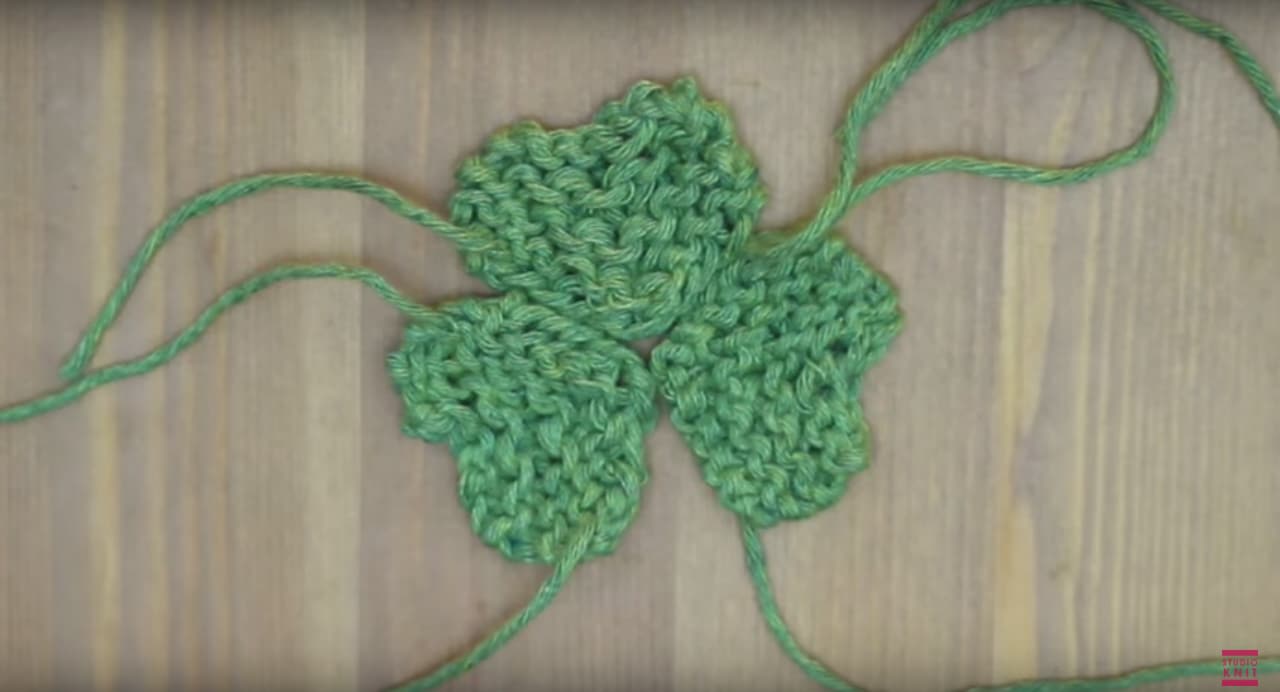 Shamrock Clover Stem
For our stem, I love the I-Cord. Super simple, I Have a really great lesson on knitting an I-Cord, so if you haven't made one before, please go check it out.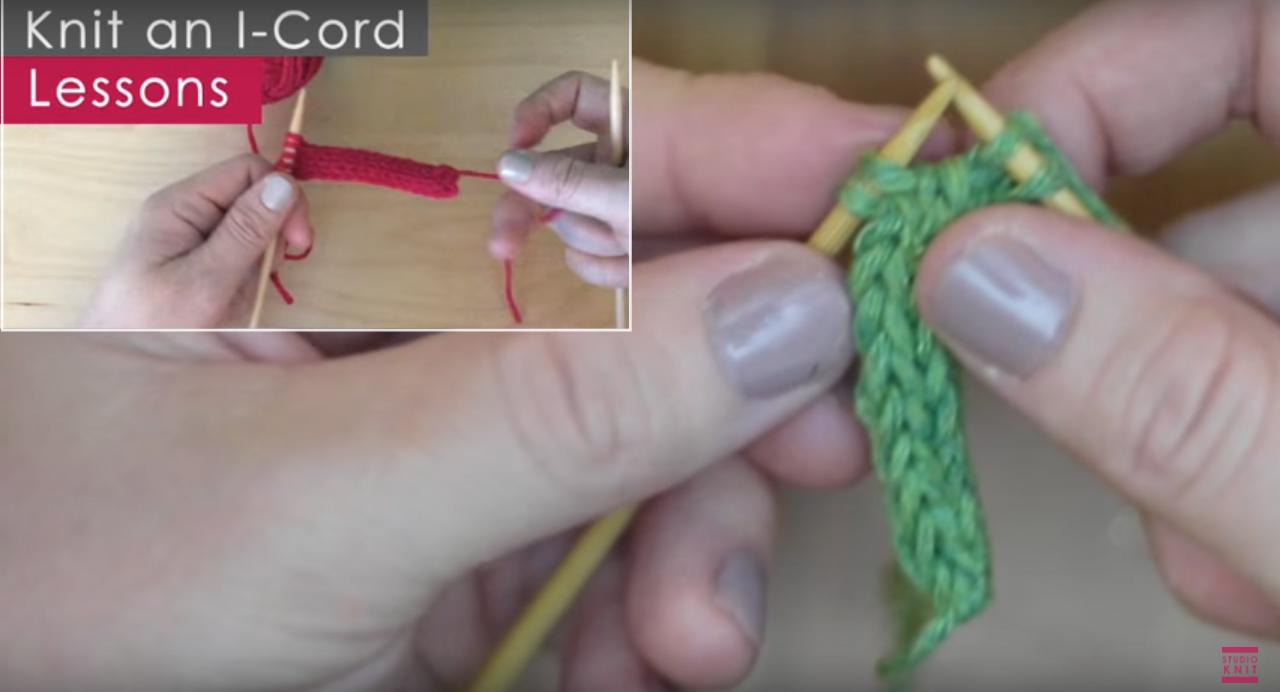 If you would like to make your shamrock maybe a little bit bigger, then simply use bigger yarn, bigger needles, or you could also cast on more stitches. Instead of twelve, you could cast on fourteen, sixteen, eighteen and then just carry the pattern through for about three or four rows, and then do the last row of bind off.
Happy St. Patrick's Day to you!
'