My Lucky Celtic Cable Knitting Patterns are really popular at Studio Knit.
These classic interwoven Irish-inspired designs are sure to delight experienced knitters. They are also a fun challenge for experienced beginning knitters, too. They all make wonderful scarves, as well as pillows and blankets. Enjoy!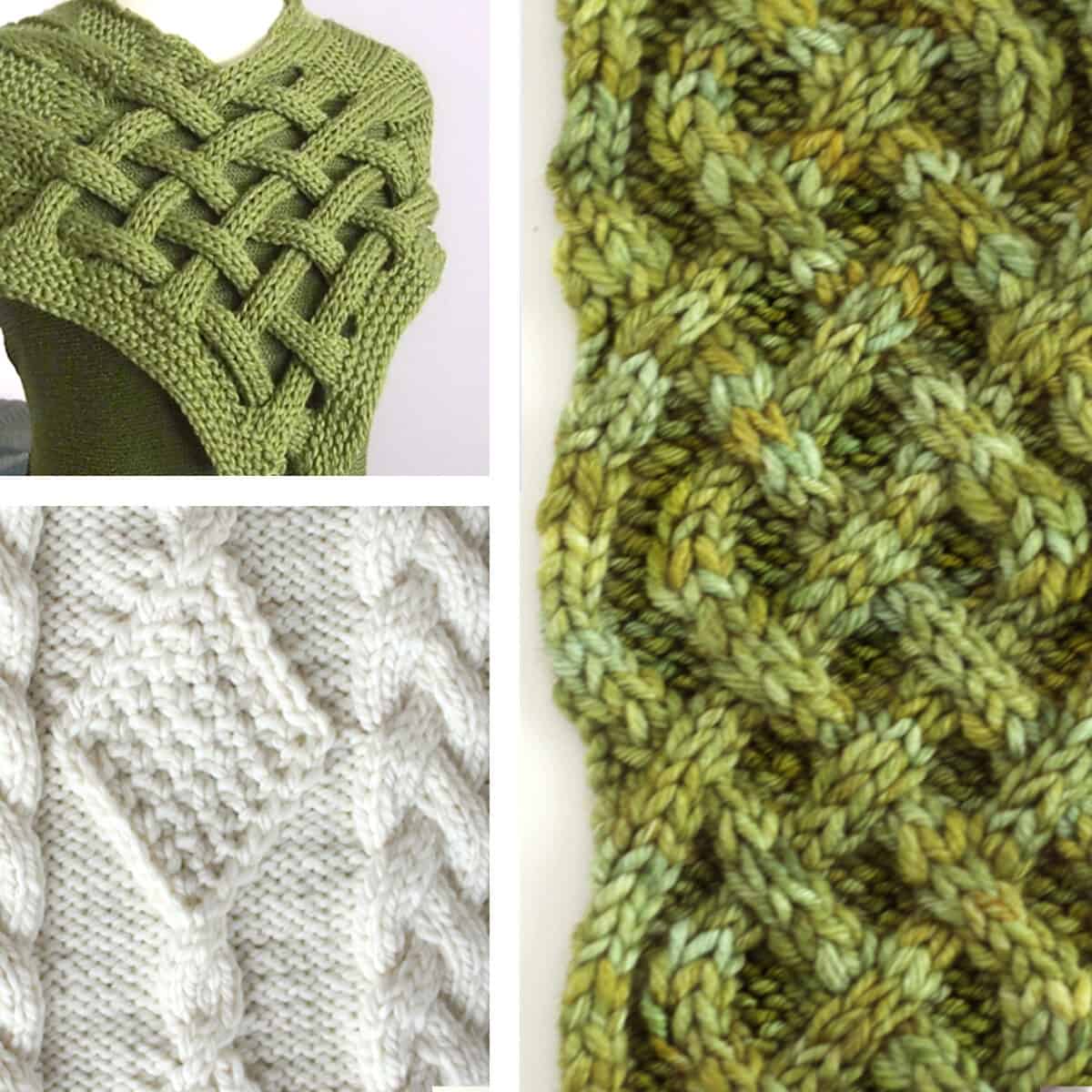 Celtic Cable Knitting Patterns
These Celtic Cable Knitting Patterns will inspire you to knit up creative projects like scarves, pillows, and blankets.
---
THANK YOU FOR VISITING STUDIO KNIT
I hope you are inspired to give some of these Celtic Cable Knitting Patterns a try in your next knitting project. Check out my entire library of knit stitch patterns! If you'd like even more, please make sure you join my mailing list. Subscribing to my YouTube channel Studio Knit is another easy way for us to stay connected and help support my work for free.
Happy Knitting to You!