How to Make a Pom Pom Wreath
Learn how to make a Pom Pom Wreath. So easy, fun, and FLUFFY! Today we are going to create this fluffy Pom Pom Wreath!
I have recently fallen in love with Pom Poms. They are so easy, fun, colorful, and brighten up any home decor.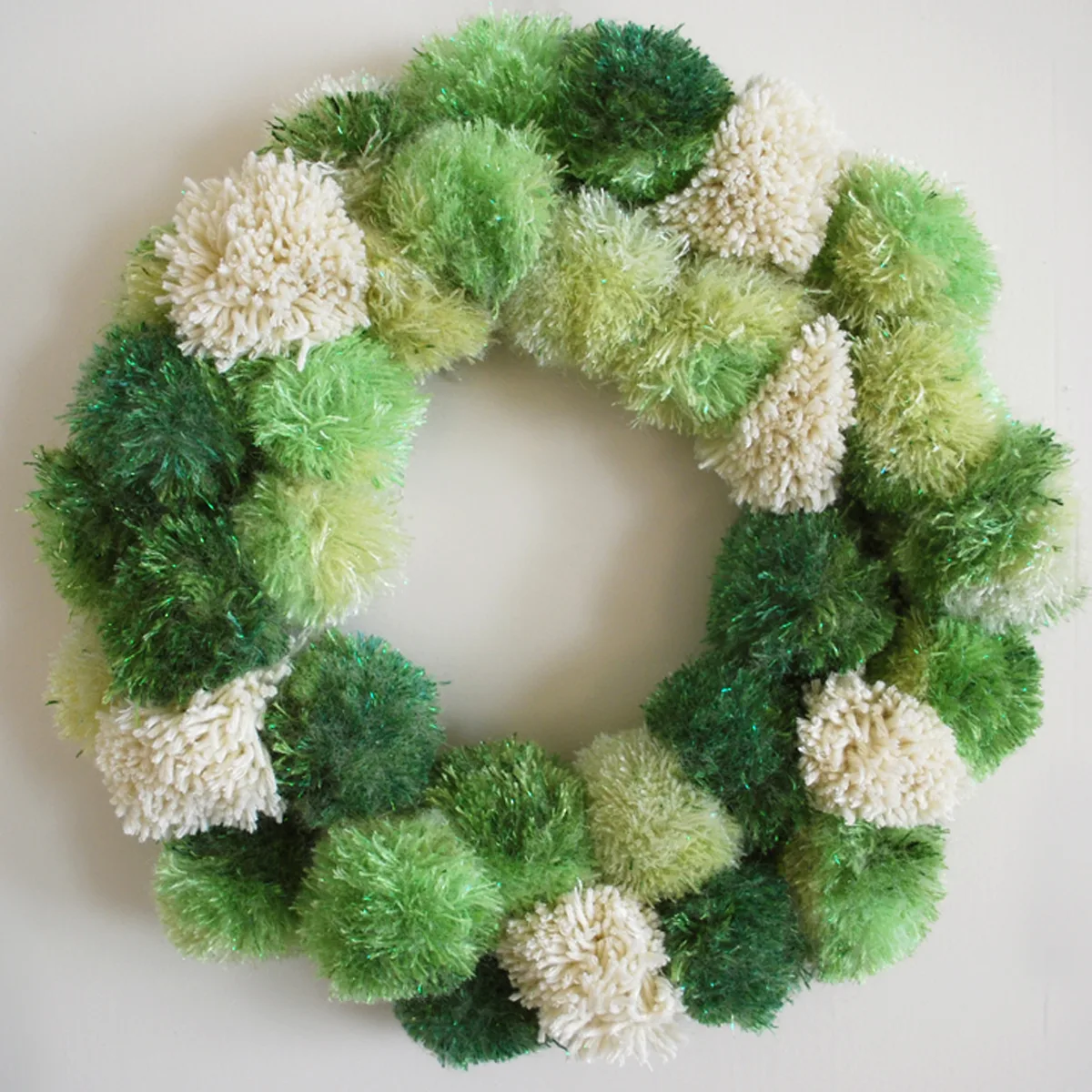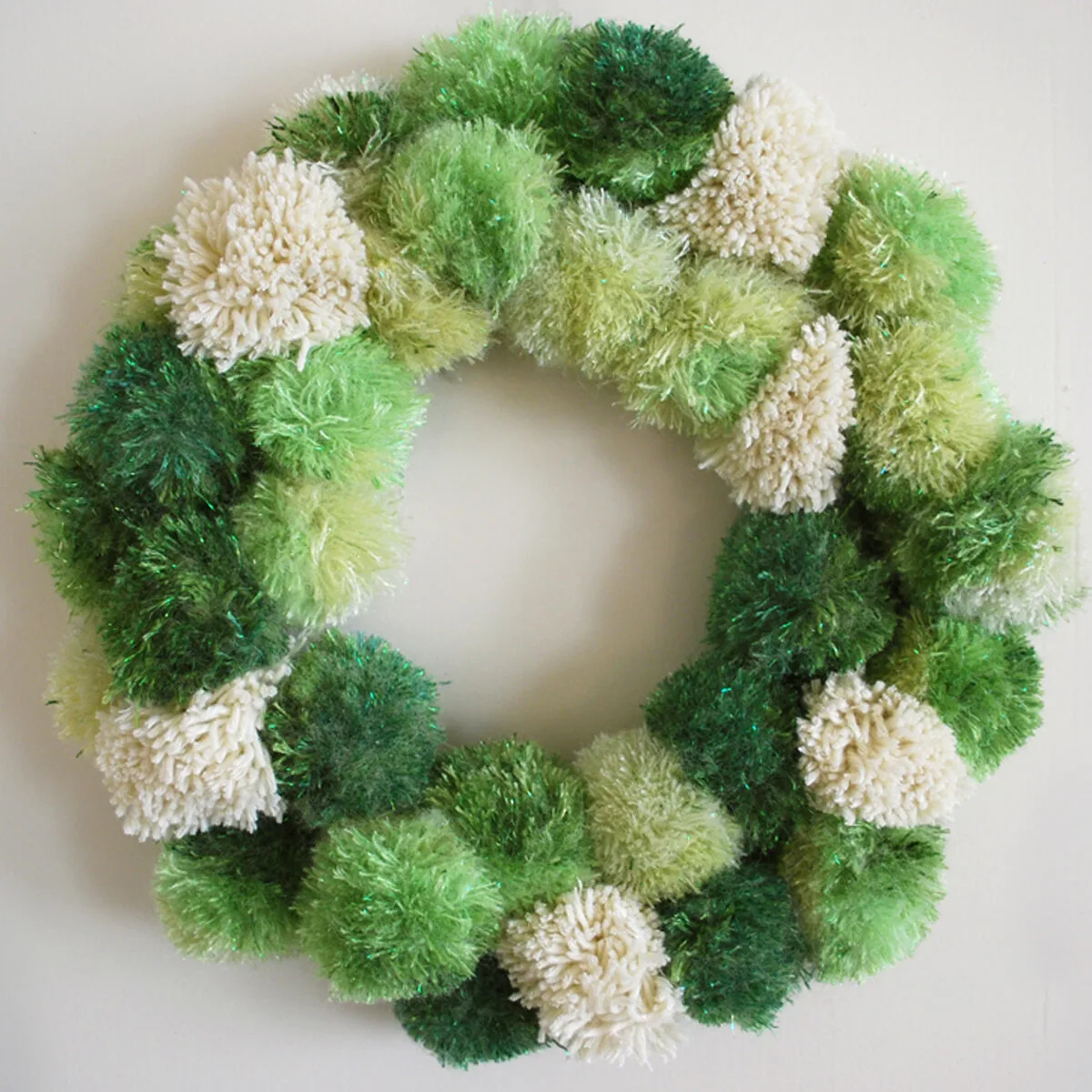 ---
POM POM WREATH MATERIALS
Yarn
Pom Pom Maker
Wreath Frame (12″ wire)
---
HOW TO MAKE YARN POM POMS
I learned how to make Pom Poms by watching Robert's Pom Pom Tutorial 101 on Kin Community. Make sure to check it out. You will learn a lot!
---
POM POM WREATH DIY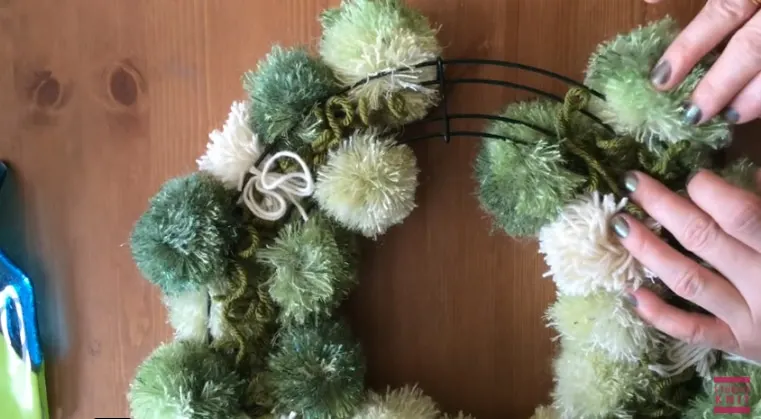 Once you have created your Pom Poms, you just put it on the Wreath Frame. And, what I like to do is keep it really simple. Just using the tail on the Pom Pom, fluff it up a little bit there, and taking the yarn, I just tie it and tie it as I would my shoes.
I do not tie it really tightly, so that I can easily take it off, use a Pom Pom for another occasion, other home decor, and just kind of swamp them out. They are easy to put on, easy to take off, the yarn stays back there. You flip it around and you are done.
So cute, so fluffy. Oh, it feels great!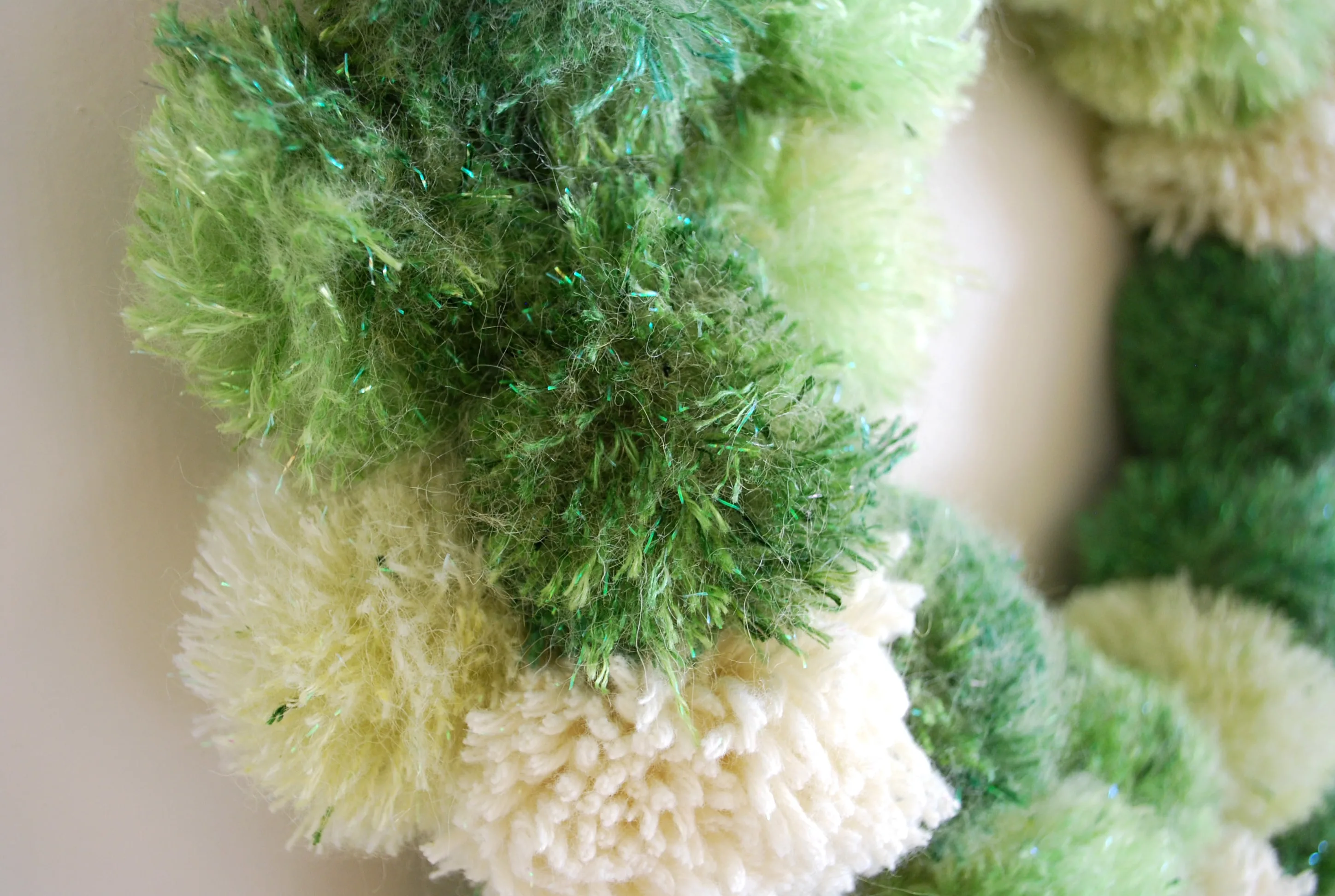 ---
THANK YOU FOR VISITING STUDIO KNIT
I hope you are inspired to knit up this sweet Pom Pom Wreath in your next craft project.
If you'd like even more great ideas, please make sure you join my mailing list. It's a free and easy way for us to stay connected.