How to Knit Beads Into Any Project
Learn how to Knit Beads into any project. This knitting technique works great for pretty much any knit stitch pattern.
Simply using a crochet hook, enjoy this really easy way to quickly add beads to your work. It looks great on lots of knitting projects. What knitting project do you plan to take to the next level by adding beads?
NOTE: Beads can be a choking hazard. Please do not add beads to any items intended for children or pets.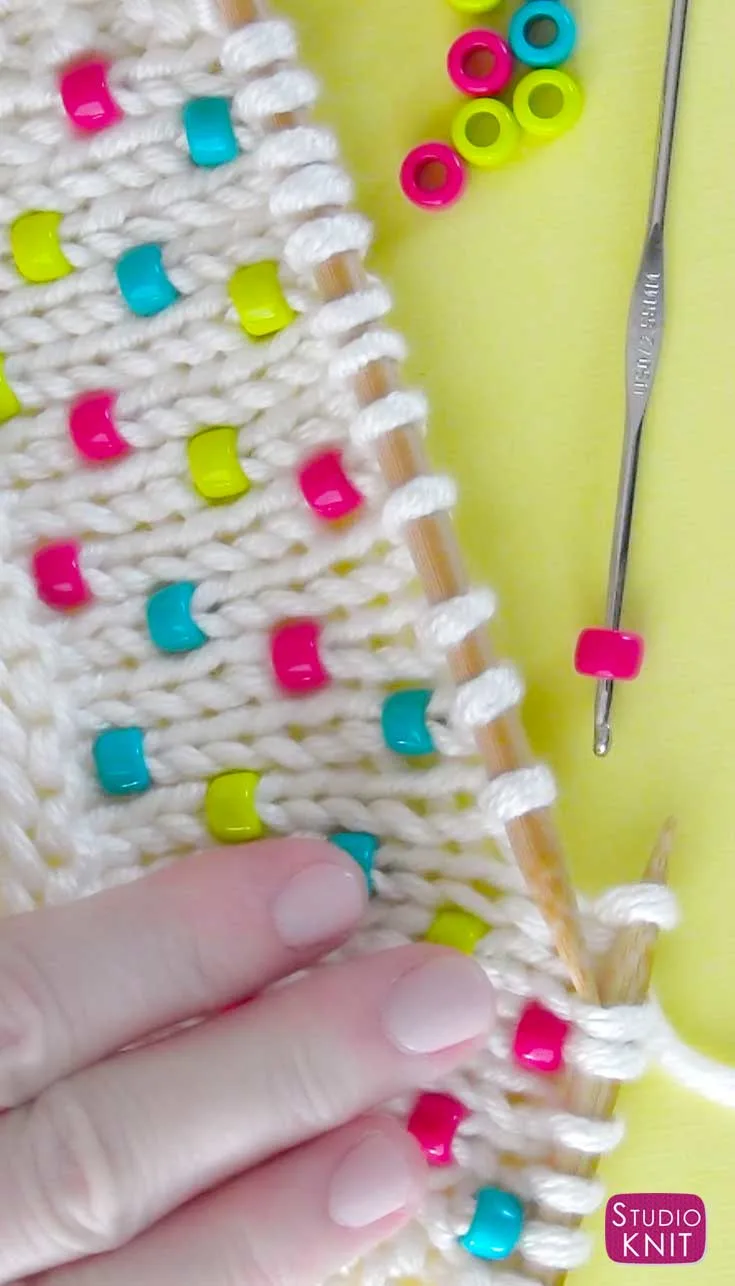 ---
KNIT STITCH PATTERN SAMPLES WITH BEADS
When knitting beads into your work, because our beads have a reversible placement, you can add them into any knit stitch pattern you wish. Check out how great the beads look knitted into both the Stockinette and Garter Knit Stitch patterns in these samples.
VERTICAL PLACEMENT: Using this technique, you can see the bead placement has the top and bottom of your beads inserted vertically into your work.
REVERSIBLE PLACEMENT: Your beads are placed within your stitches. This allows the beads to be reversible, so you will see them exactly the same on both the right and wrong sides of your work.
STOCKINETTE STITCH – Right Side of Your Work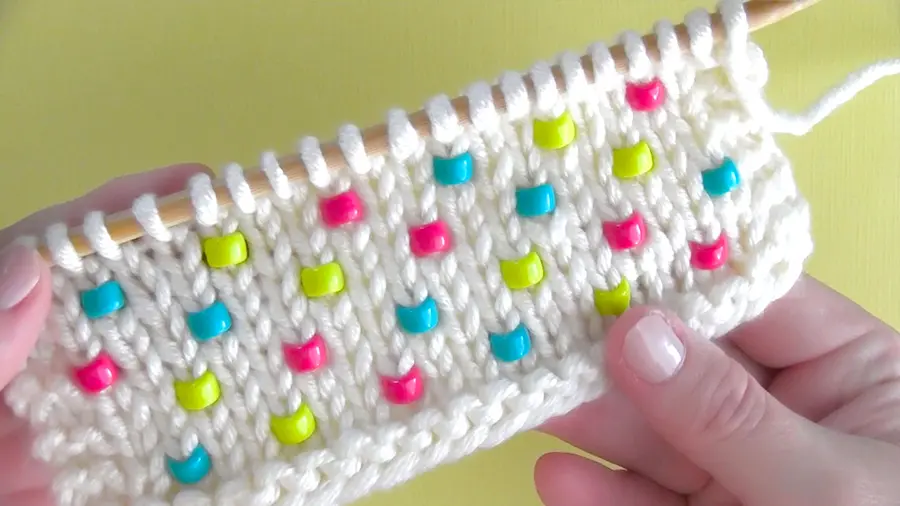 _____
GARTER STITCH – Looks Identical on Both Sides of Your Work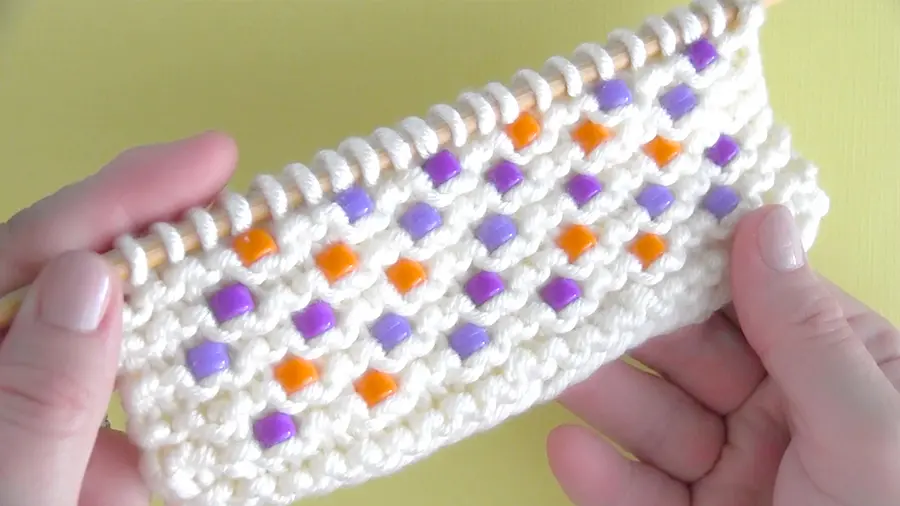 ---
KNITTING MATERIALS
In addition to the materials you are using for your project, you will also need beads and a crochet hook. When selecting the beads you plan to knit into your work, make sure that you have a crochet hook small enough to easily be inserted into the bead's hole.
My example uses the following materials:
Yarn – Bulky Weight
Beads – Pony Beads
Knitting Needles – Size 10 US / 6.0 mm
Crochet Hook – Size 0 US / 2.55 mm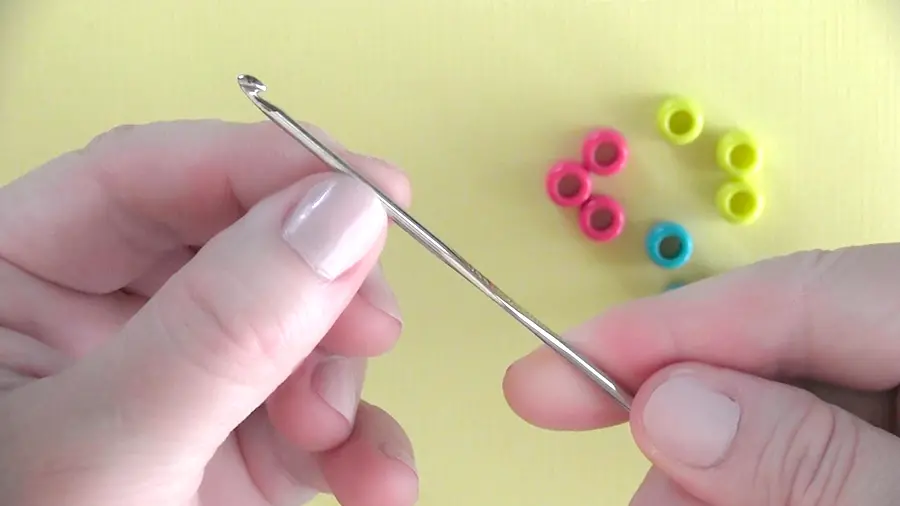 ---
HOW TO KNIT BEADS INTO ANY PROJECT
Click to Play Step-by-Step Video Tutorial
---
5 STEPS TO ADD BEADS INTO KNITTED SWATCH
Step 1: Pick Up Bead with Crochet Hook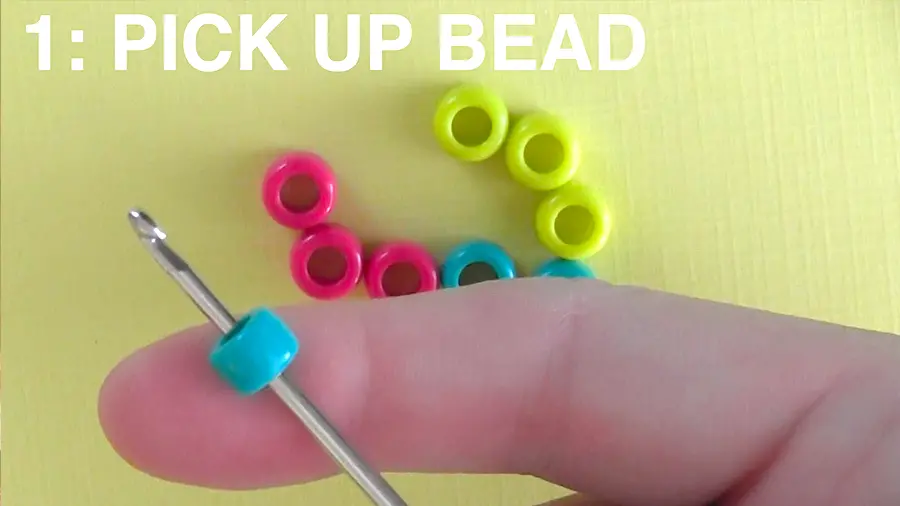 _____
Step 2: Pick Up Yarn Loop from Left Needle with Crocket Hook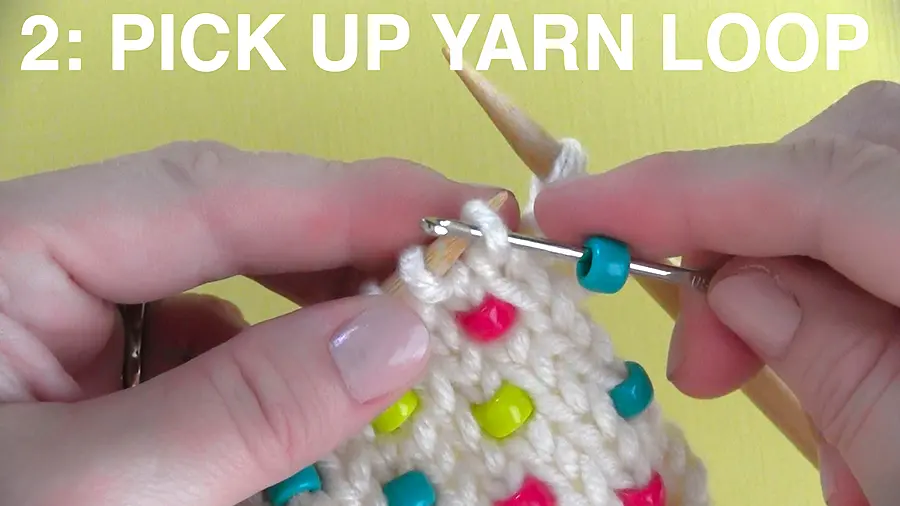 _____
Step 3: Insert Yarn Loop into Bead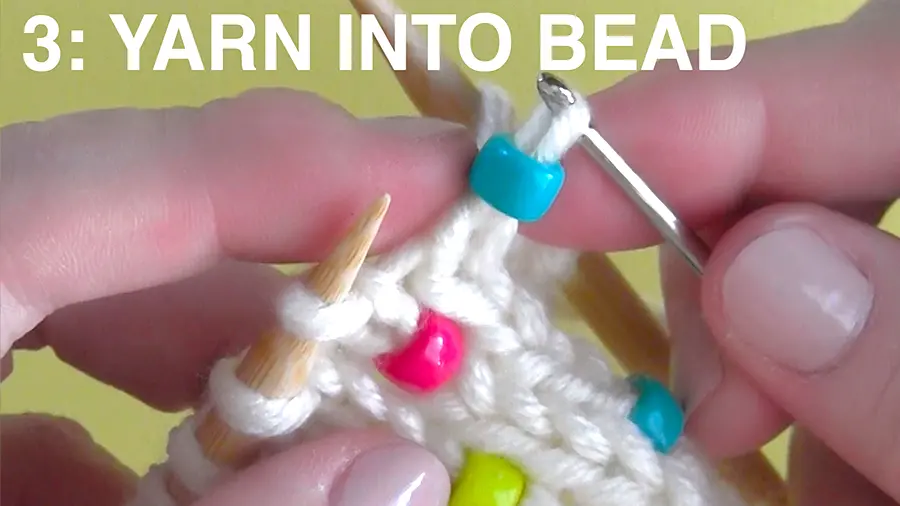 _____
Step 4: Replace Yarn Loop onto Left Needle and Remove Crochet Hook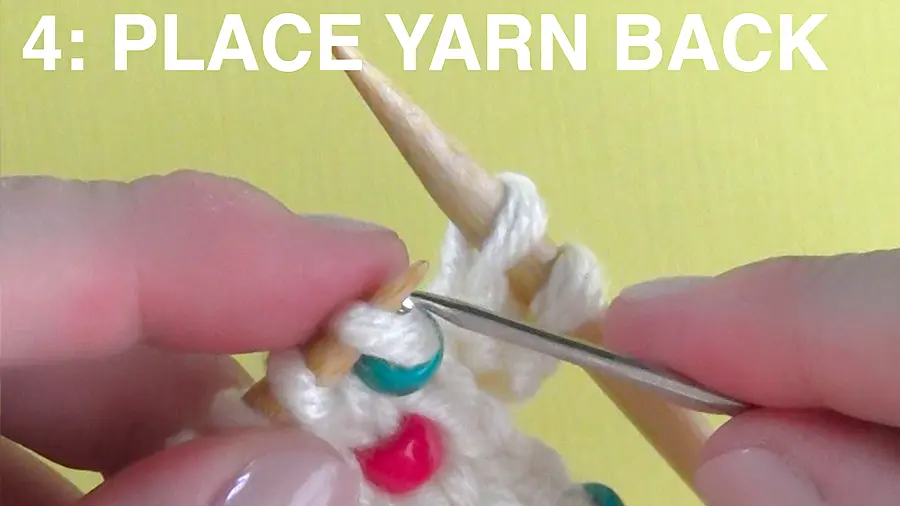 _____
Step 5: Knit Yarn Loop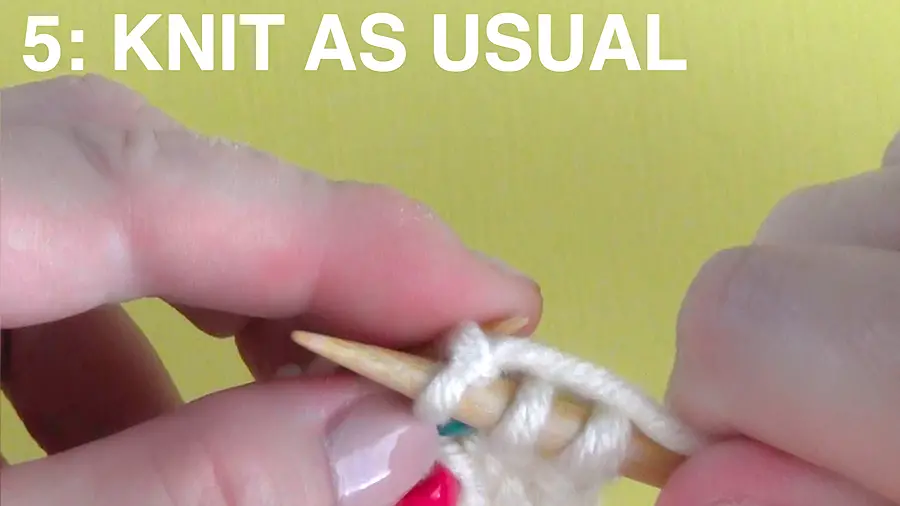 ---
THANK YOU FOR VISITING STUDIO KNIT
I hope you are inspired to add beads into your next knitting project.
If you'd like even more great ideas, please make sure you join my mailing list. It's a free and easy way for us to stay connected.