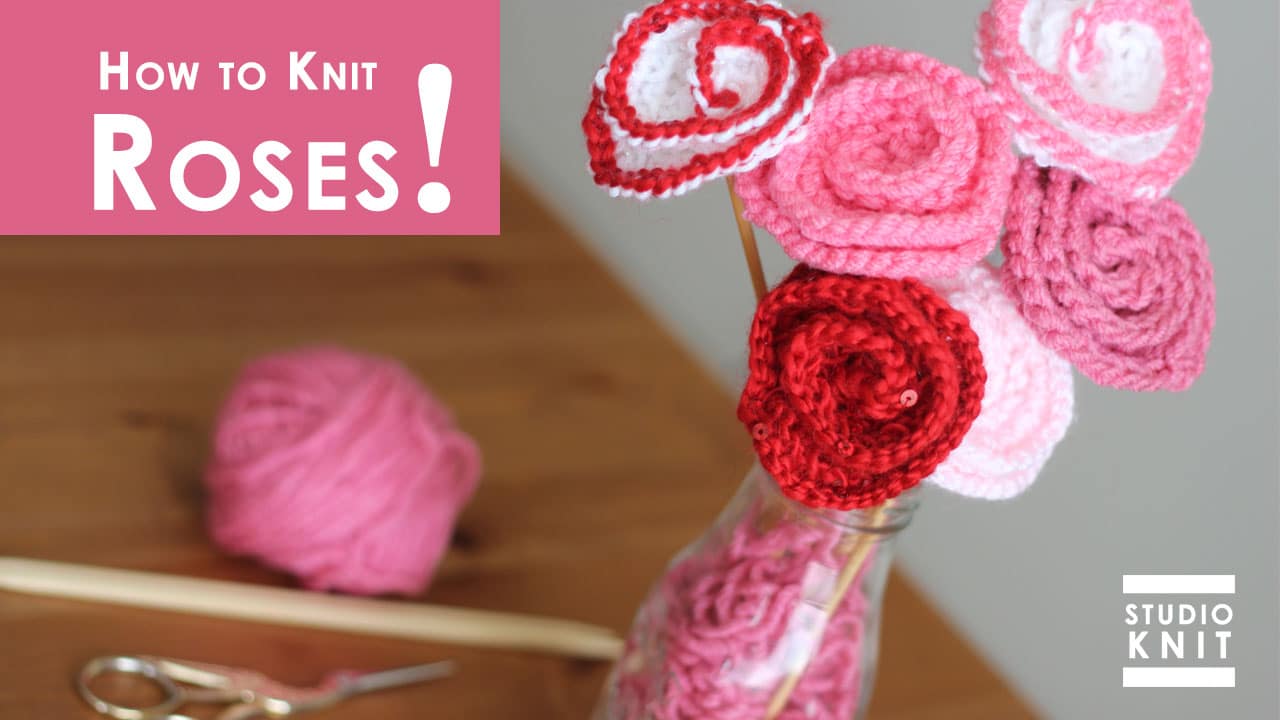 Knit Rose Flowers!  This quick knit project is perfect for Valentine's Day, Mother's Day, and all year round.  They make great embellishments on fashions and home décor.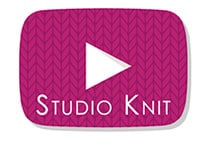 VIDEO TUTORIAL
For a complete step-by-step tutorial of this knitting pattern, you can watch my video below. Subscribe to my YouTube channel Studio Knit for more fun knitting ideas!
MATERIALS to Knit a Rose
Yarn in any weight and fiber of your choice
Appropriate sized knitting needles
Scissors
Tapestry Needle
KNITTING TECHNIQUES
• Slip Knot 
• Long Tail Cast On Method
• Knit Stitch
• Bind Off
knit a little love in your heart
KNITTING PATTERN to Knit a Rose
Cast On 6 Stitches
Row 1: Knit 6
Row 2: * K1, YO * K1 (11 Sts)
Row 3: Knit 11
Row 4: * K1, YO * K1 (21 Sts)
Row 5: Knit 21
Row 6: * K1, YO * K1 (41 Sts)
Row 7: Knit 41
Row 8: * K1, YO * K1 (81 Sts)
Row 9: Knit 81
Bind Off
As you bind off, you'll see your rose start to take shape by sort of curling in as we are binding off.
Take one end and curl it into a rose shape.
Tack it securely together using your yarn tail and tapestry needle.
So beautiful. I hope you are inspired to knit a rose of your own!