Knitting Rose Flower Pattern
This easy Knitting Rose Flower helps you make great embellishments on cute fashions and home décor. Quickly knit up these flowers in different sizes with any yarn gauge and fiber using appropriately sized knitting needles of your choice. Selecting your favorite colors will bring your bouquet to life!
Love easy knitting projects? Check out all of my yarn-buster patterns to help you use up scrap yarn in a fun way!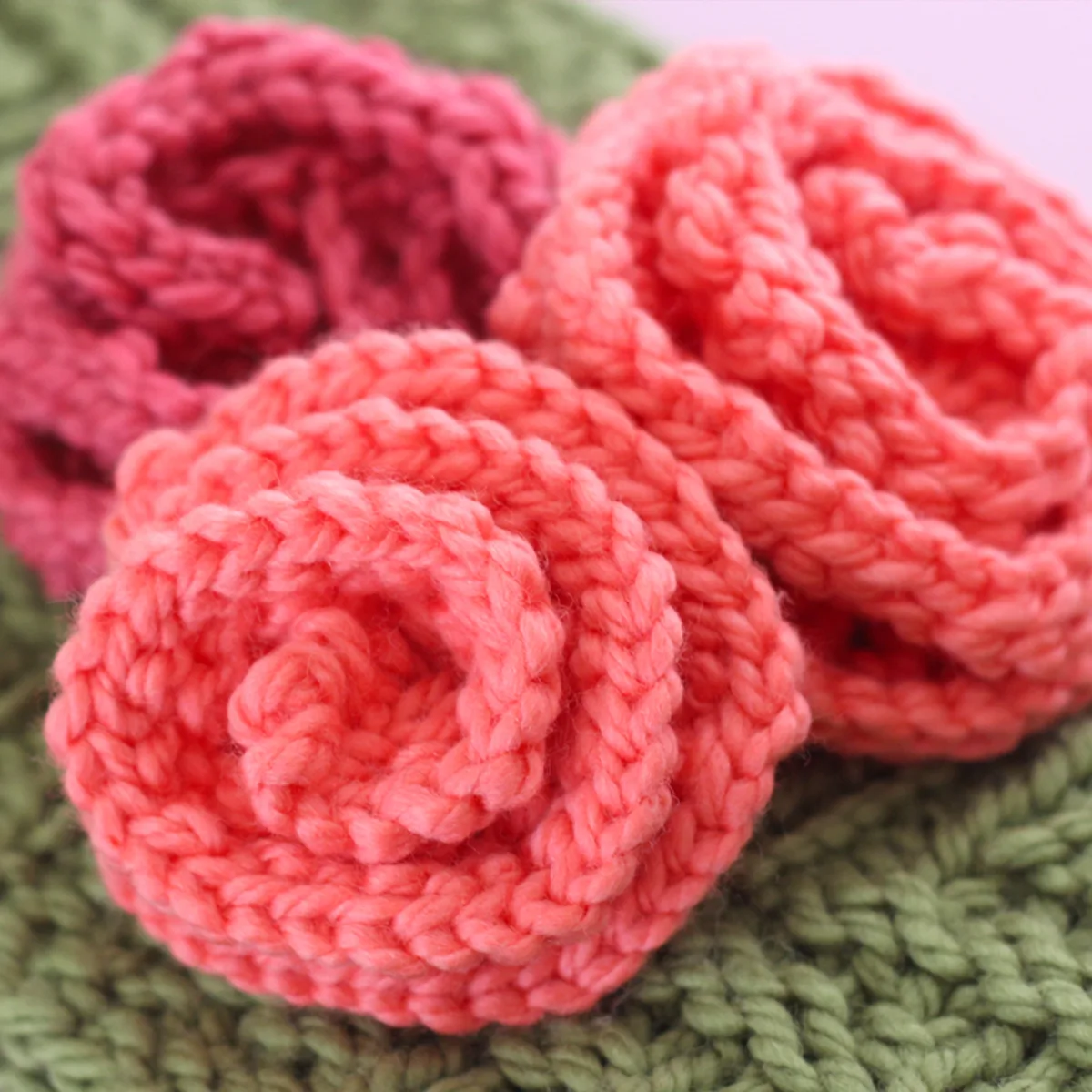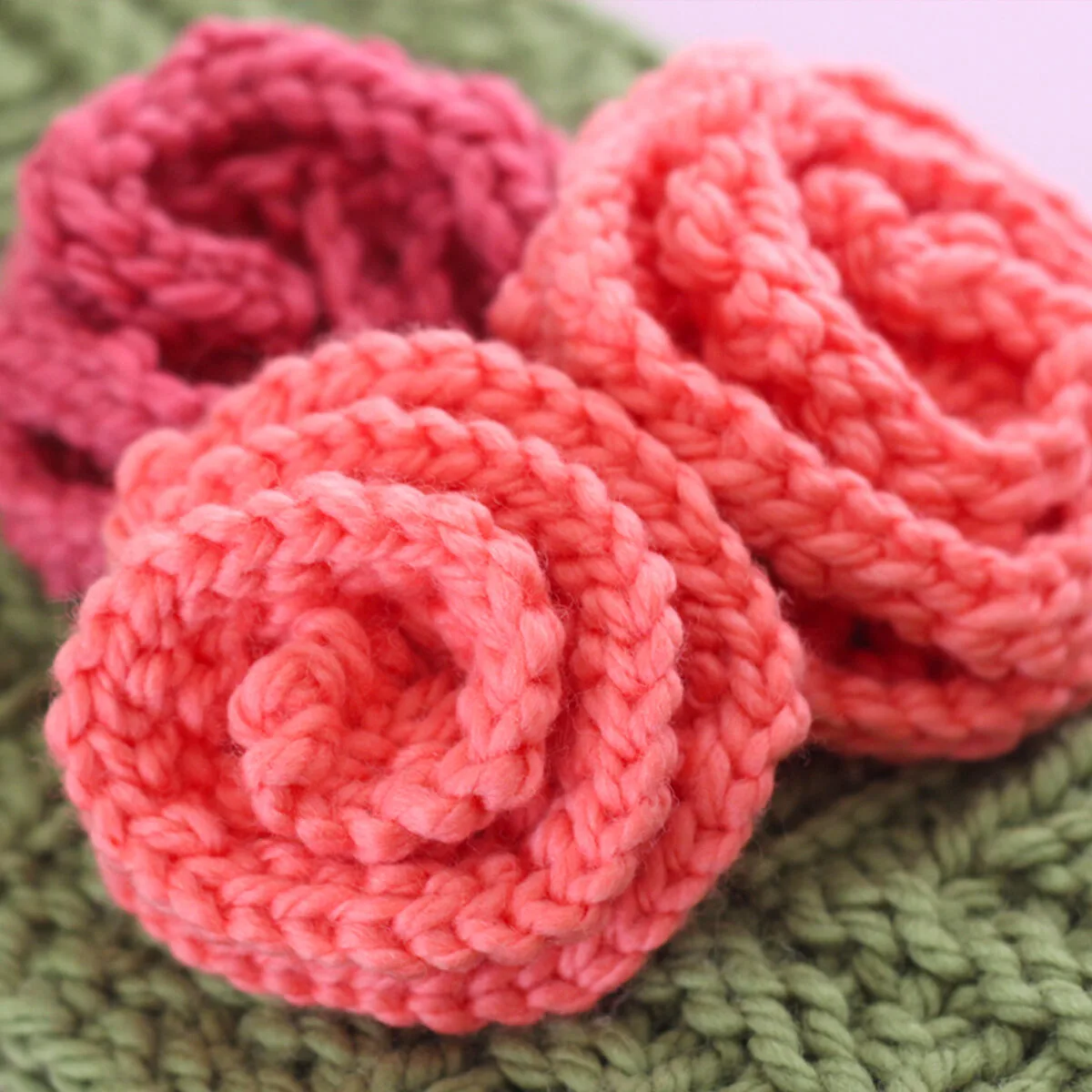 Table of Contents
---
Knitting Supplies
This quick knit project is perfect for Valentine's Day, Mother's Day, and all year round.
My roses were created with size 7 US knitting needles and worsted weight yarn. Feel free to use any size yarn and needles for your creative project.
Yarn in any weight and fiber of your choice
Appropriate sized knitting needles
Tapestry Needle
Scissors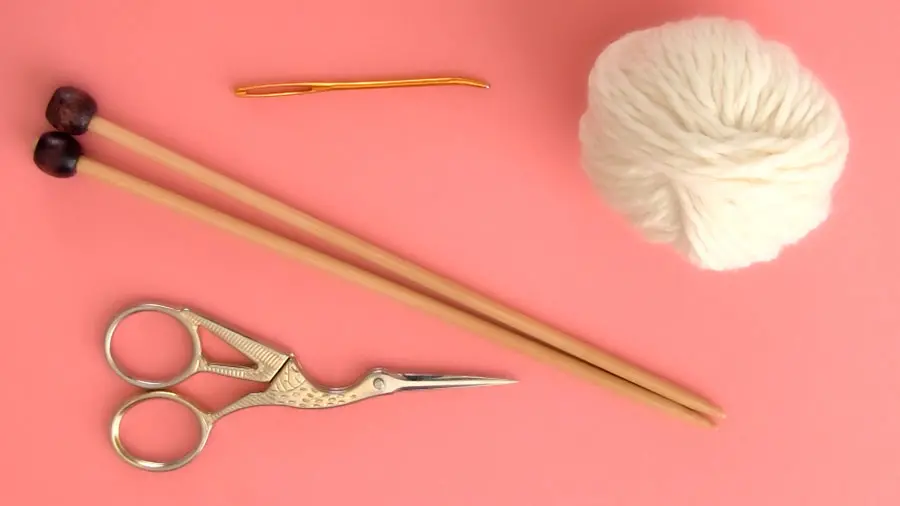 ---
Knitting Techniques
Need to brush up or learn a new technique? Check out my entire library of Knitting Techniques to help you along as you knit up this project. If you're new to knitting, you'll love my Absolute Beginners Knitting Series!
---
Printable Knitting Instructions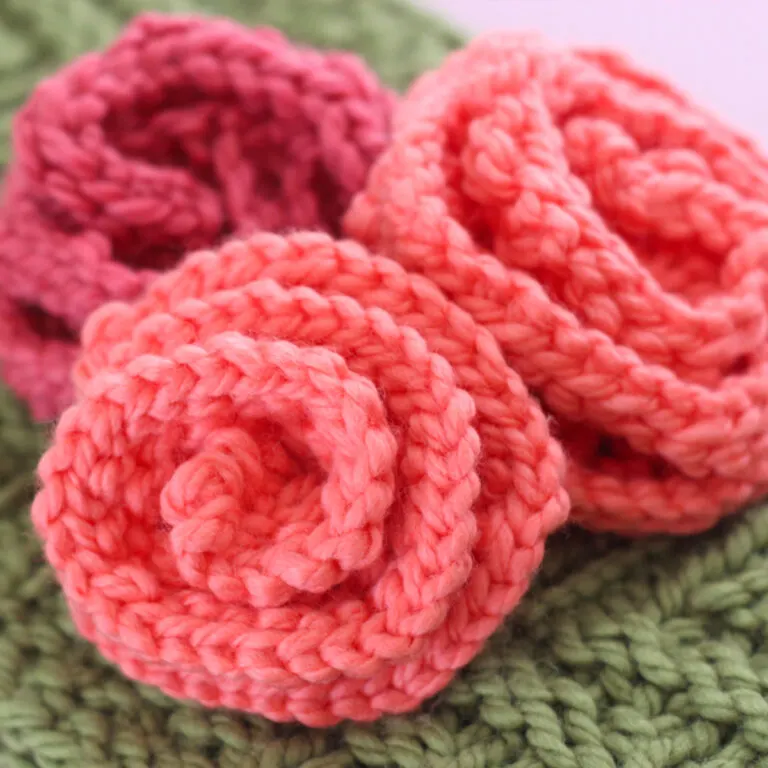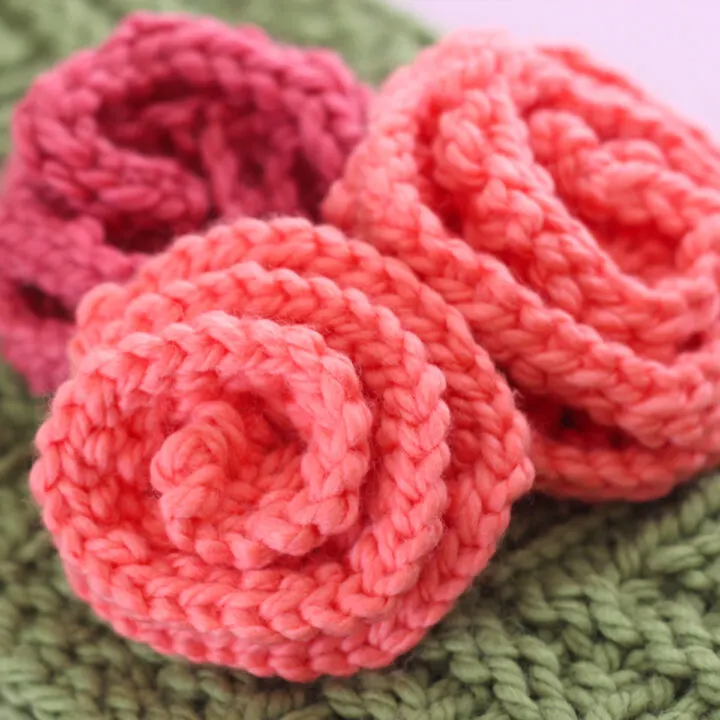 Printable Knitting Pattern
This easy knitted Rose Flower pattern helps you make great embellishments.
Makes:
Knitted Rose Flower Embellishment
Materials
Yarn - 42 yards of Worsted Weight in any fiber and colors of your choice
Tools
Knitting Needles - Size 7 US straight needles
Tapestry Needle
Scissors
Instructions
Cast On 6 Stitches
Row 1: Knit All
Row 2: * K1, YO * K1 (11 Sts)
Row 3: Knit All
Row 4: * K1, YO * K1 (21 Sts)
Row 5: Knit All
Row 6: * K1, YO * K1 (41 Sts)
Row 7: Knit All
Row 8: * K1, YO * K1 (81 Sts)
Row 9: Knit All
Bind Off
As you bind off, you'll see your rose start to take shape by curling in as you are binding off.
Take one end and curl it into a rose shape.
Tack it securely together using your yarn tail and a tapestry needle.
Notes
Knitting Techniques
How to Cast On Without a Slip Knot
Slip Knot
Cast On
Knit
Yarn Over
Cast Off
---
Thank You for Visiting Studio Knit
I hope you are inspired to give this Knitted Rose Flower pattern in your project. Check out my complete collection of cute, easy Embellishments to knit and craft today.
If you'd like even more great ideas, please make sure you join my mailing list. It's a free and easy way for us to stay connected.
Happy knitting to you!