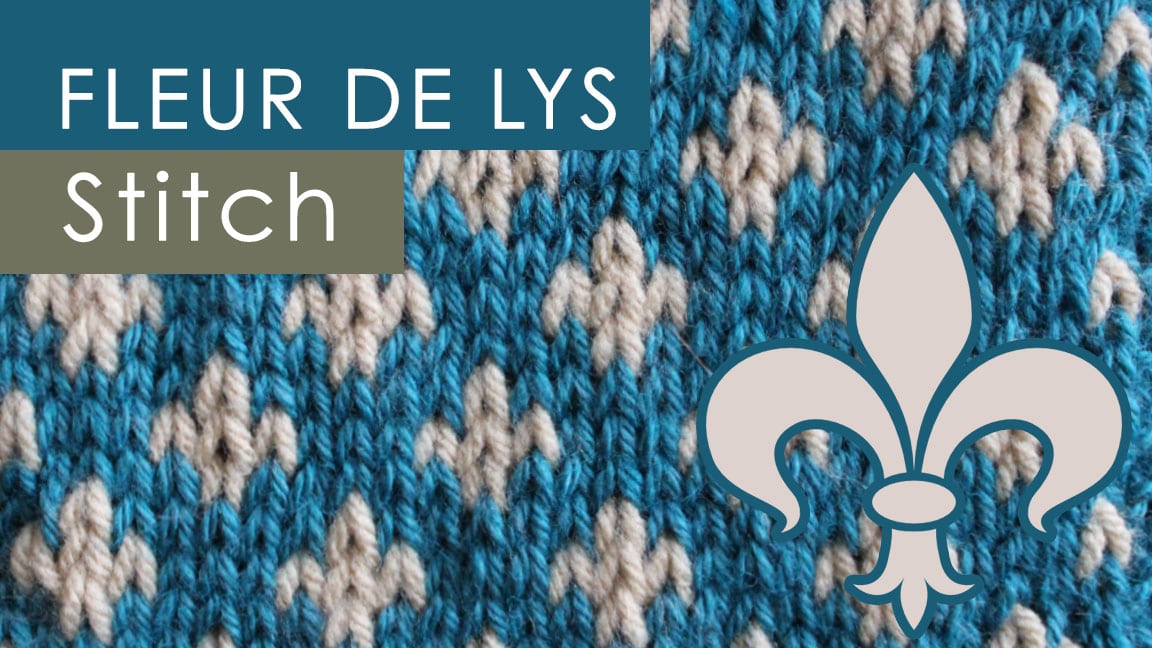 The Fleur De Lys Knit Stitch Pattern.
Fleur de Lys are a stylized French Lily.
Knit with two colors in stranded color work.

SAVE THIS PATTERN BY PINNING FROM MY KNIT STITCH PATTERNS PINTEREST BOARD!
MORE KNIT STITCH PATTERNS 
https://www.studioknitsf.com/category/knitting-lessons/knit-stitch-patterns/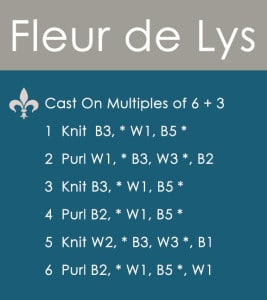 KNITTING TECHNIQUES for Fleur de Lys
• Slip Knot
• Cast On Long Tail Method
• Knit Stitch
• Purl Stitch
PATTERN for Fleur de Lys
Cast On Multiples of 6 + 3
1 Knit B3, * W1, B5 *
2 Purl W1, * B3, W3 *, B2
3 Knit B3, * W1, B5 *
4 Purl B2, * W1, B5 *
5 Knit W2, * B3, W3 *, B1
6 Purl B2, * W1, B5 *, W1
ABOUT THE BOOK: I am sharing from a vintage 1963 French Knitting Book, translated into English. "Mon Tricot Knitting Dictionary: 900 Stitches Patterns" handed down to me by my late Grandmother.