This Swift Stitch Hat Knitting Pattern creates a snug-fitting textured beanie. Featuring a rolled brim, this knitted hat design is created by an easy-to-memorize knit and purl texture.
Find your free knitting instructions further down on this page. You may also purchase my ad-free printable pdf pattern in my Studio Knit Pattern Shop.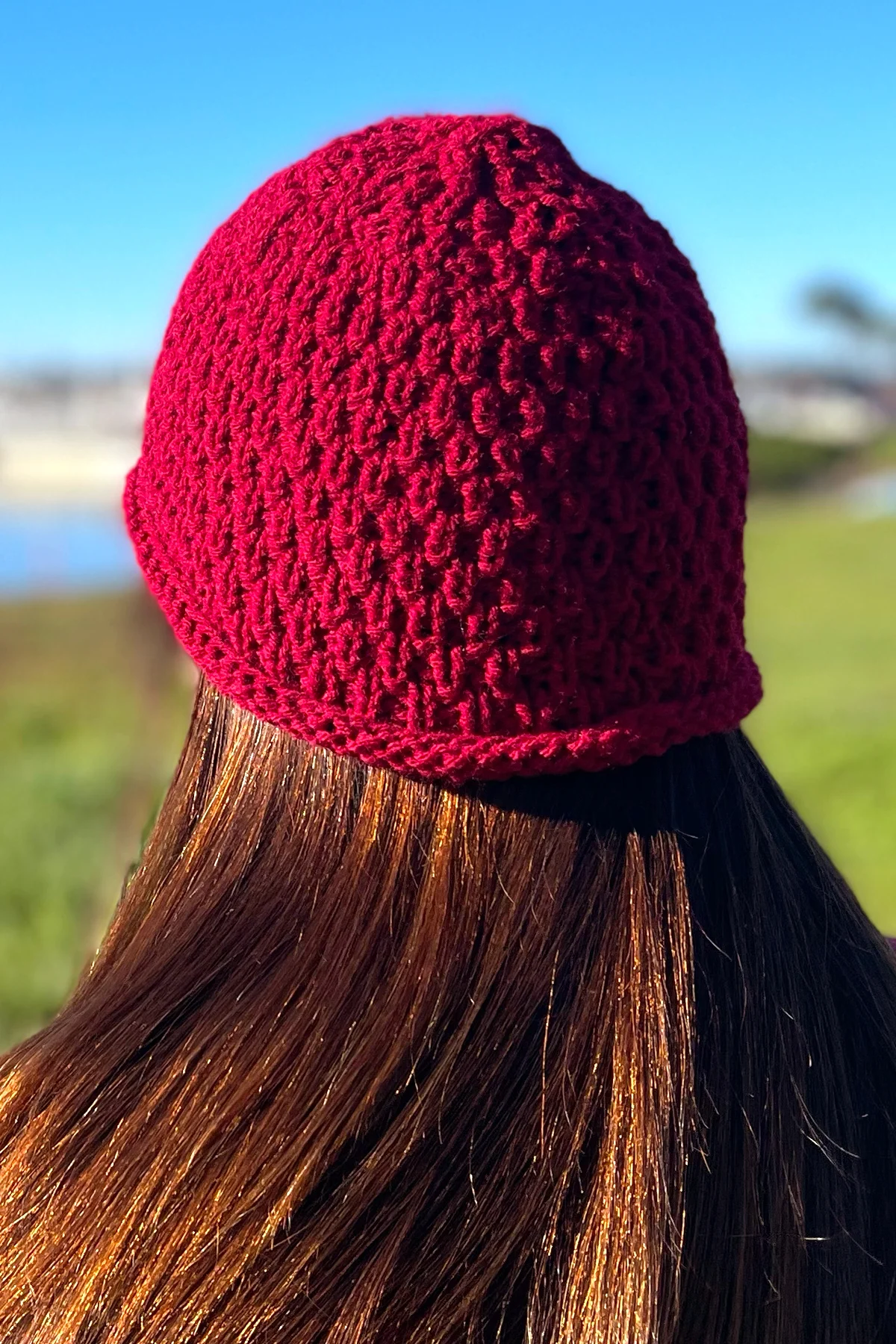 Table of Contents
Love knitting hats? Check out my knitted hat collection, including my popular Bubble Beanie, cabled Twisted Hearts, and Slouchy Beanie.
---
Knitted Hat Design Inspired by Red (Taylor's Version) Album Collection
By popular request, I designed this hat to match my recent All Too Well Scarf inspired by Taylor Swift's song. Worn either as a set or alone, this is the perfect knitted gift, sure to become a cherished fashion piece for years to come.
_____
Skill Level: Intermediate
Here's an intermediate-level project for knitters comfortable knitting in the round and decreasing stitches. As an easy knit and purl texture, it's fairly simple to memorize the Swift Stitch pattern once you reach the body portion.
_____
Active Time to Complete
This hat is a fun quick knit project that can easily be finished in a couple of sittings, taking approximately 4 to 8 hours to complete, depending on hat size and knitting speed.
_____
Knitted Bottom-Up
This hat pattern is knitted bottom-up from the brim to the crown.
---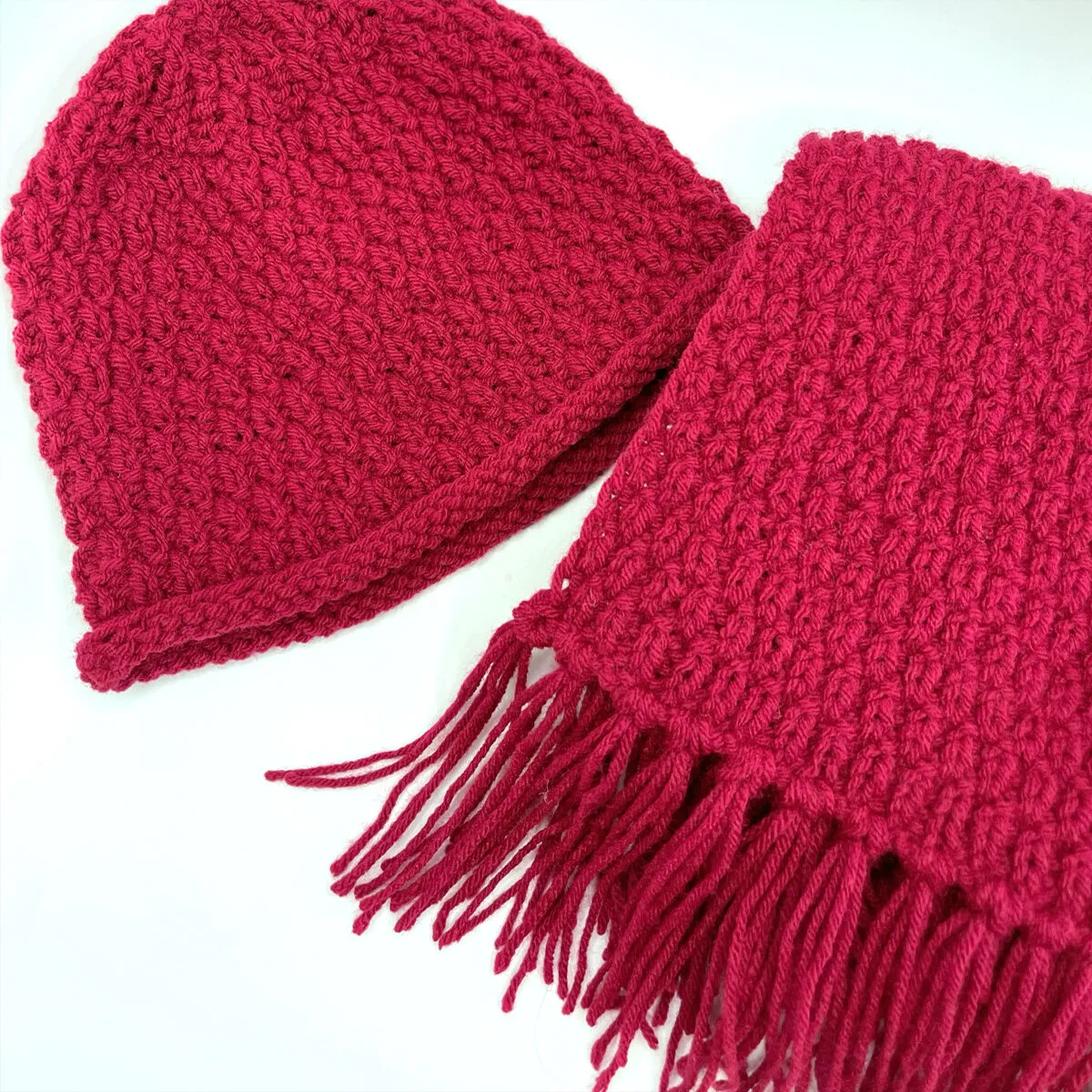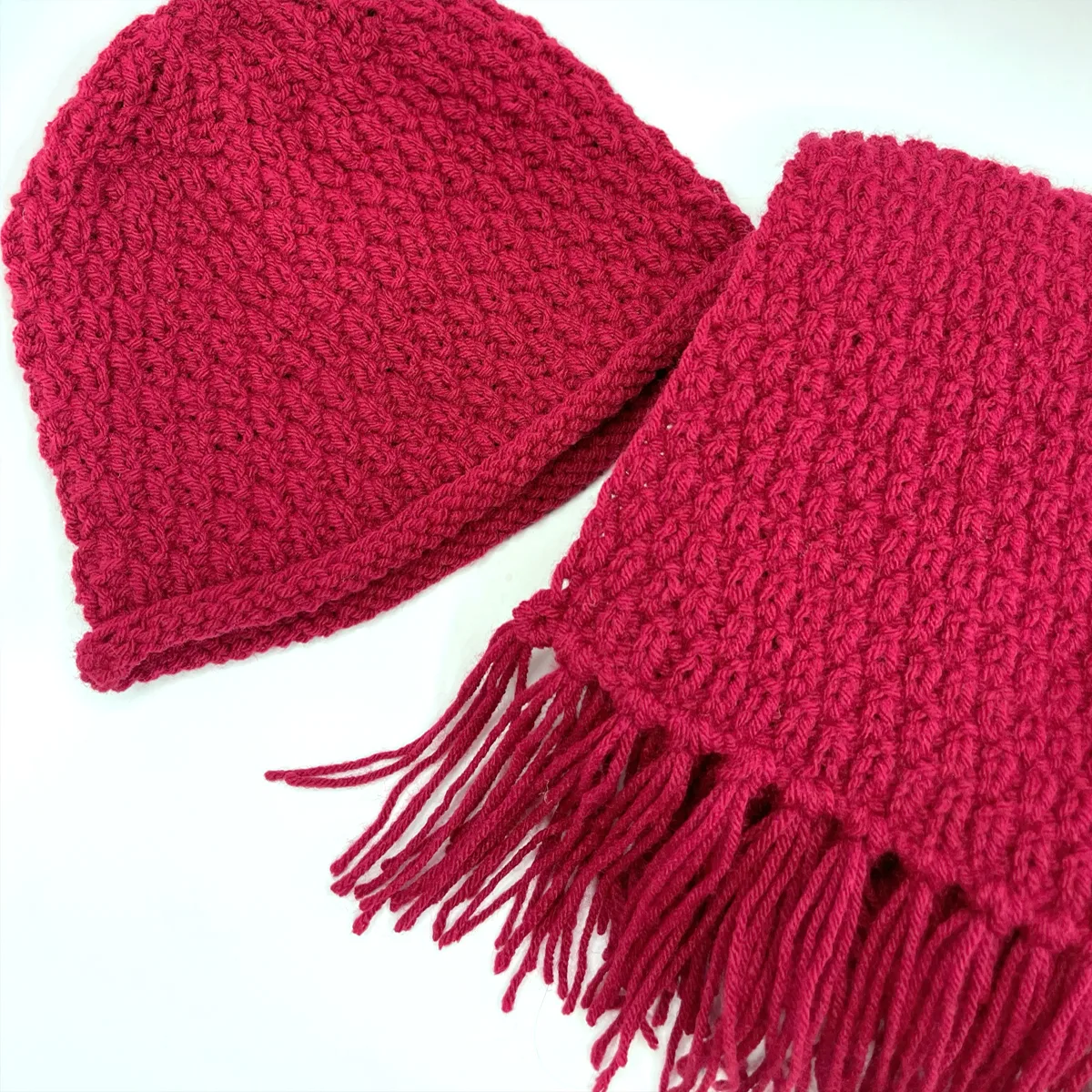 ---
Printable Knitting Pattern (ad-free)
Want the free written pattern instructions? Keep reading this page!
My ad-free printable pdf pattern, complete with knitting chart, is available for purchase in my Studio Knit Pattern Shop.
You may also find this pattern in my Etsy, LoveCrafts, and Ravelry Pattern Stores. A great way to support my knitting work!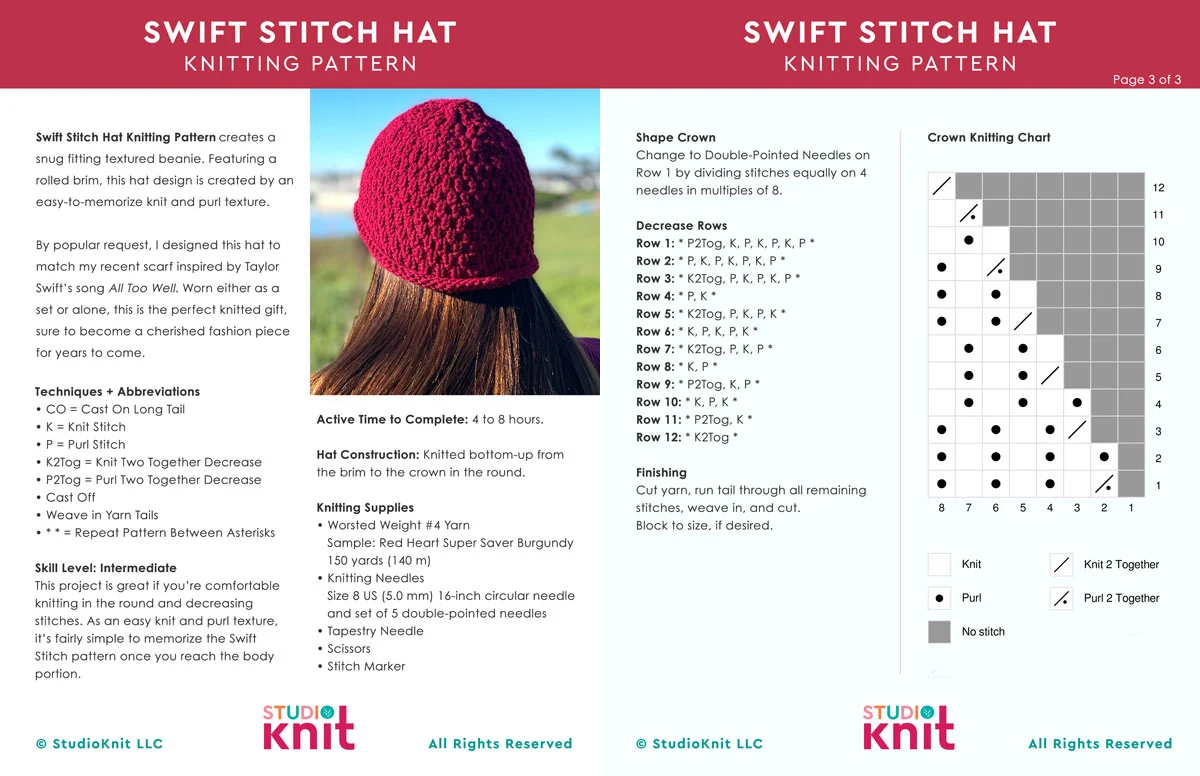 ---
Knitted Hat Gauge, Sizes, and Characteristics
Gauge Swatch
16 stitches and 18 rows = 4 x 4 in (10 x 10 cm) in the Swift Stitch (see stitch pattern below)
_____
Hat Sizes
To assess your correct hat size, measure head circumference just above the eyebrows.
Small – Head Size 19 – 20 in (48 – 50 cm)
Hat Circumference 18 in (46 cm)
Hat Length 7 in (18 cm)
Medium – Head Size 21 – 22 in (53 – 56 cm)
Hat Circumference 20 in (50 cm)
Hat Length 9 in (23 cm)
Large – Head Size 23 – 24 in (58 – 61 cm)
Hat Circumference 22 in (56 cm)
Hat Length 10 in (25 cm)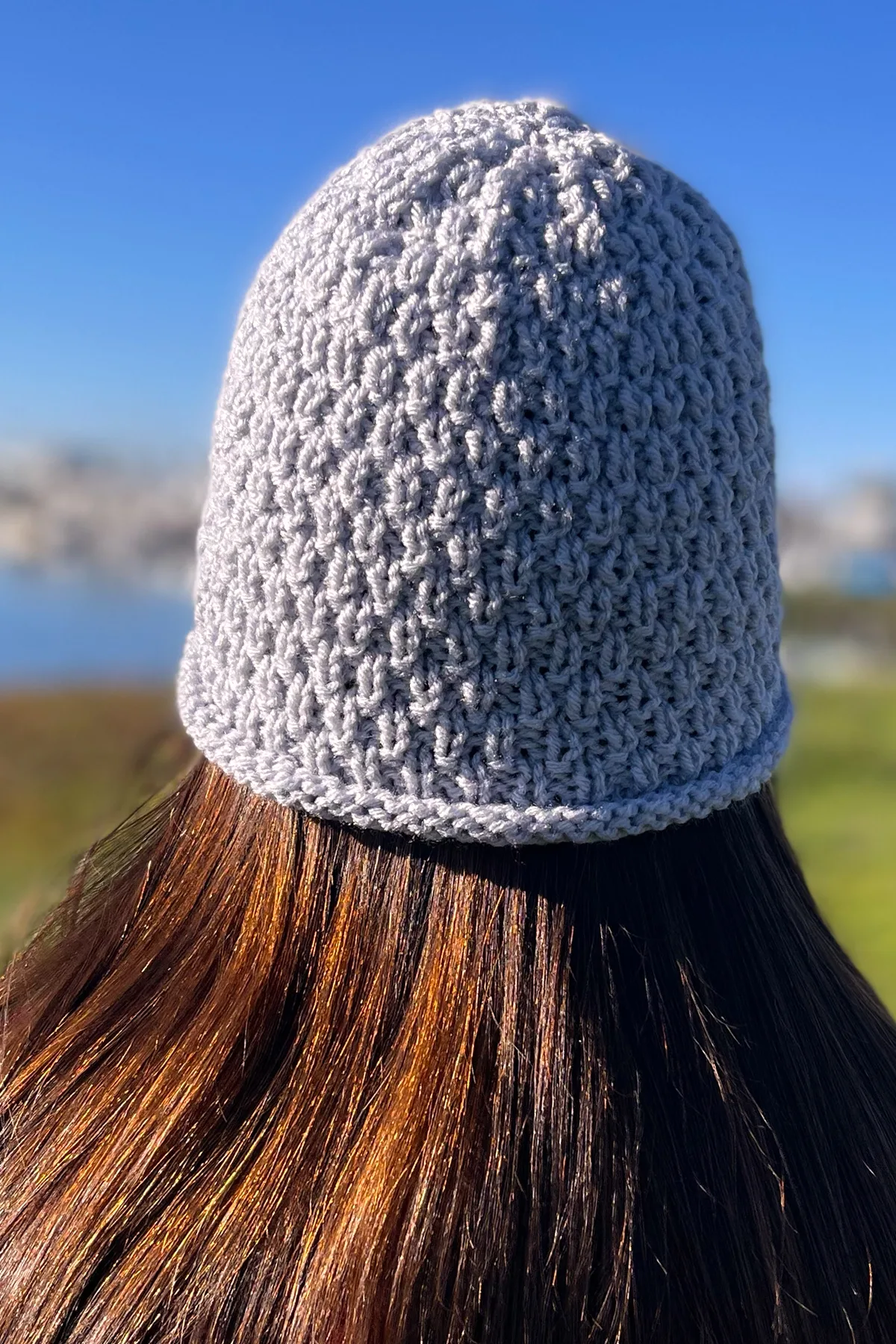 _____
Knitting Supplies
As an Amazon Associate I earn from qualifying purchases.
Yarn: Worsted Weight #4, 150 yards (140 m)
Sample knit in Red Heart Super Saver in colors Burgundy and Light Grey
Feel free to select any fiber and colors of your choice
Knitting Needles: Size 8 US (5.0 mm) 16-inch circular needle and set of 5 double-pointed needles or size needed to obtain gauge
Stitch Marker – I just use a scrap of yarn with a slip knot
---
Knitting Techniques
The full video tutorial demonstrates all knitting techniques.
---
Watch Video Tutorial
---
Knitting Instructions
Step 1: Cast On
Cast on stitches onto your circular needle with the long-tail method. Place marker at beginning of the round and join without twisting. See hat sizing >
Small Size – Cast on 72 stitches
Medium Size – Cast on 80 stitches
Large Size – Cast on 88 stitches
_____
Step 2: Knit Rolled Brim
Knit all stitches for 6 rows (Stockinette Stitch), ending at your stitch marker.
_____
Step 3: Knit Hat Body in the Swift Stitch
Beginning with Row 1, work in the following Swift Stitch pattern:
Row 1: * K1, P1 *
Row 2: * K1, P1 *
Row 3: * K1, P1 *
Row 4: * P1, K1 *
Row 5: * P1, K1 *
Row 6: * P1, K1 *
Repeat Rows 1 – 6 for Swift Stitch pattern until your hat length measures from cast on edge approximately:
Small Size – 4.5 in (11 cm)
Medium Size – 6.5 in (17 cm)
Large Size – 7.5 in (19 cm)
_____
Step 4: Shape Crown
Note: Change to Double-Pointed Needles on Row 1 by dividing stitches equally on 4 needles in multiples of 8.
Decrease Rows
Row 1: * P2Tog, K, P, K, P, K, P *
Row 2: * P, K, P, K, P, K, P *
Row 3: * K2Tog, P, K, P, K, P *
Row 4: * P, K *
Row 5: * K2Tog, P, K, P, K *
Row 6: * K, P, K, P, K *
Row 7: * K2Tog, P, K, P *
Row 8: * K, P *
Row 9: * P2Tog, K, P *
Row 10: * K, P, K *
Row 11: * P2Tog, K *
Row 12: * K2Tog *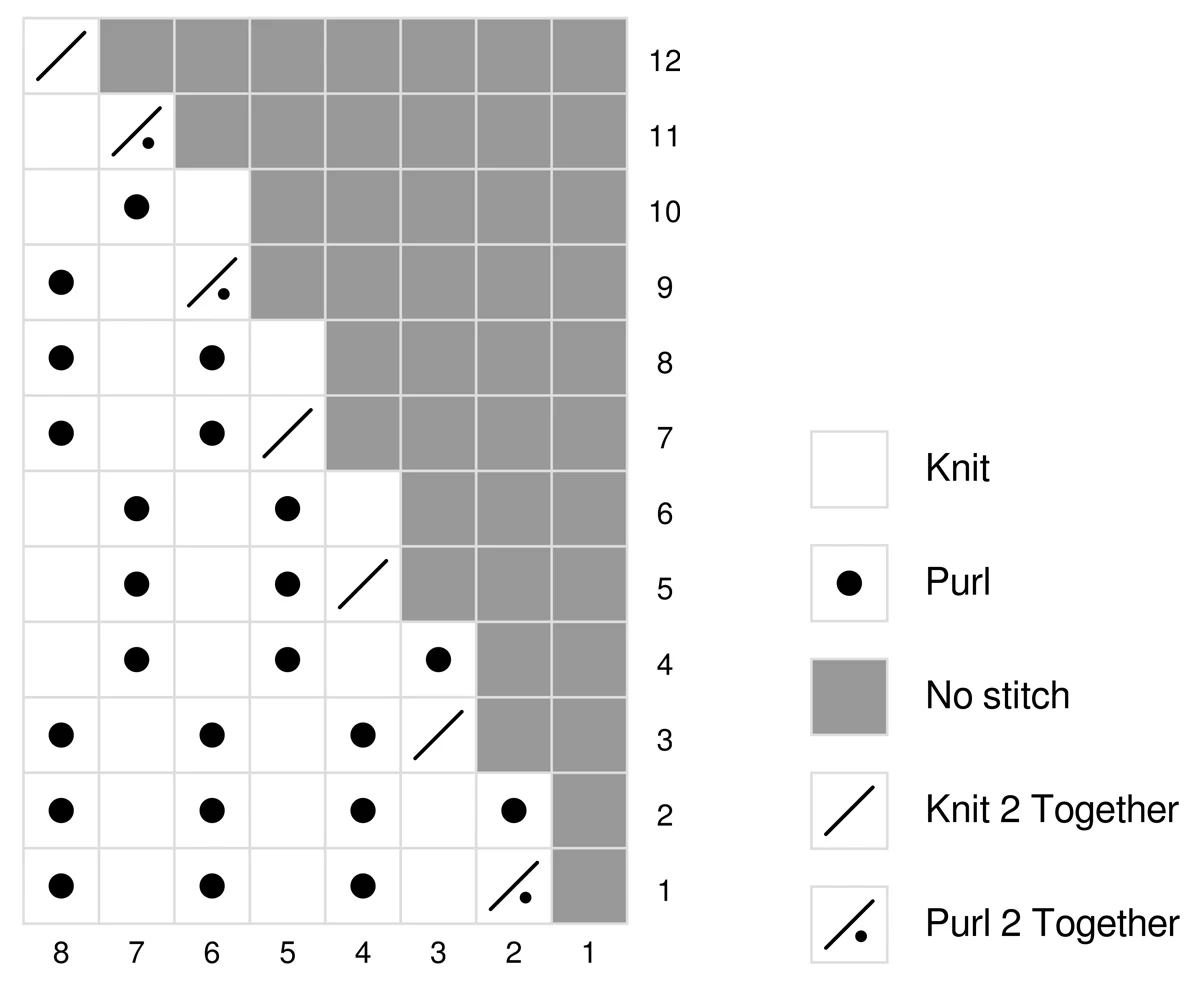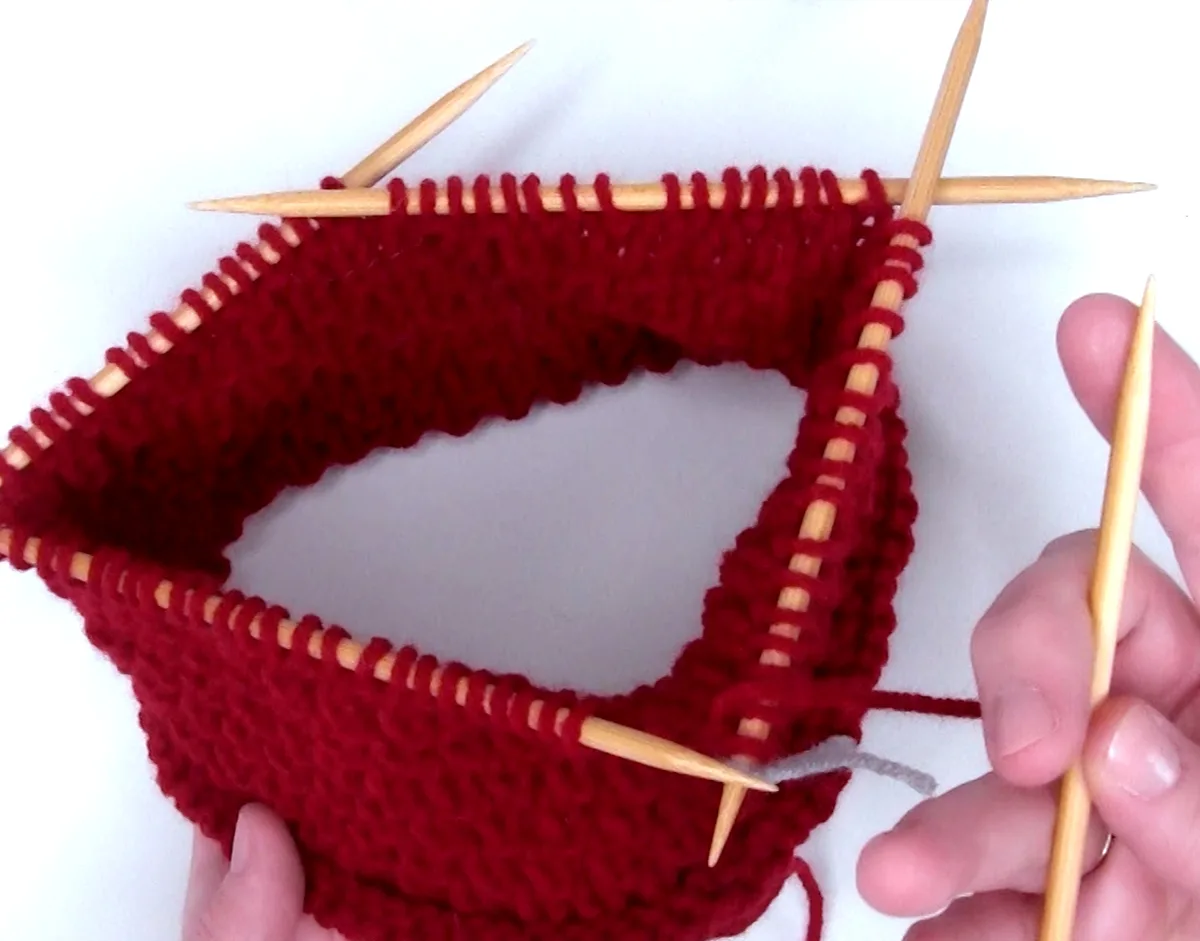 _____
Finishing
Cut yarn, run tail through all remaining stitches. Turn inside out to weave in ends. Block to size, if desired.
---
Thank You for Visiting Studio Knit
I hope you are inspired to knit my Swift Stitch Hat for yourself, your family, and your friends. Make sure to knit up its matching All Too Well Scarf to make the complete set! Find your printable patterns in my Studio Knit Shop.
If you'd like even more great ideas, please make sure you join my mailing list. It's a free and easy way for us to stay connected.
Happy knitting to you!