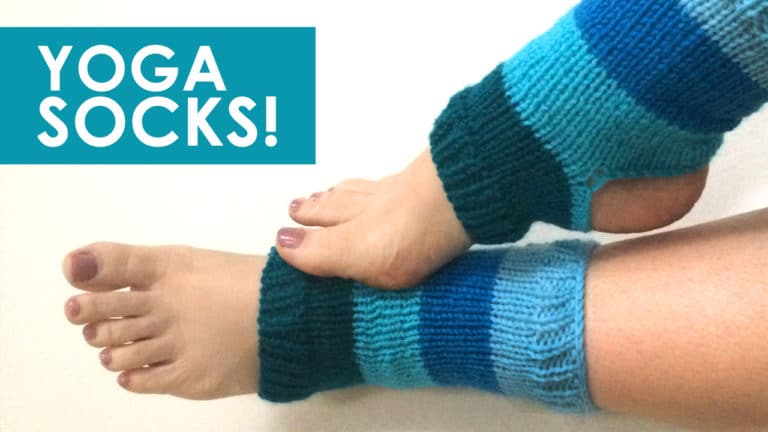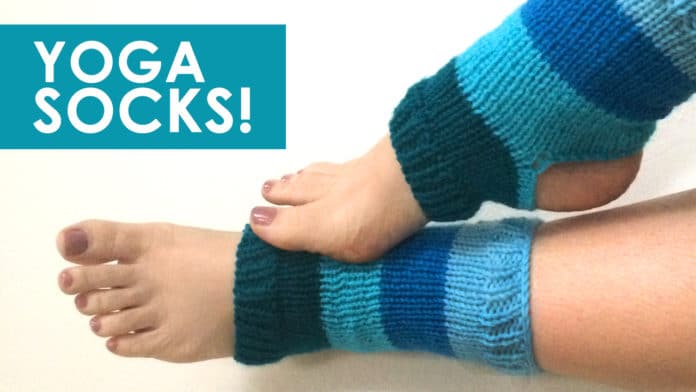 Get Zen & Cozy when you new knit Yoga Socks! The New Year is a great time to focus on our fitness, well-being, balance, and where else is better to start than with yoga? They're cozy, very simple to make, and they're a great gift for yourself or your friends. This time of year it's often quite chilly, so these yoga socks, they leave your toes and your heels free to grip onto your yoga mat, but they leave the rest of your foot, ankle, and as far up your leg as you'd like nice and cozy warm.
Pro Tip: If you are going to get a little creative as you go along, keep a written log of your stitches and when you're switching colors so your second sock will easily match.
---
KNITTING TECHNIQUES for Yoga Socks
Need to brush up or learn a new technique? Check out my entire library of Knitting Techniques to help you along as you knit up this project. If you're new to knitting, you'll love my Absolute Beginners Knitting Series!
• Slip Knot
• CO = Cast On Long Tail Method
• K = Knit Stitch
• P = Purl Stitch
• Stretchy Bind Off
• Weave In Ends
---
KNITTING MATERIALS for Knit Yoga Socks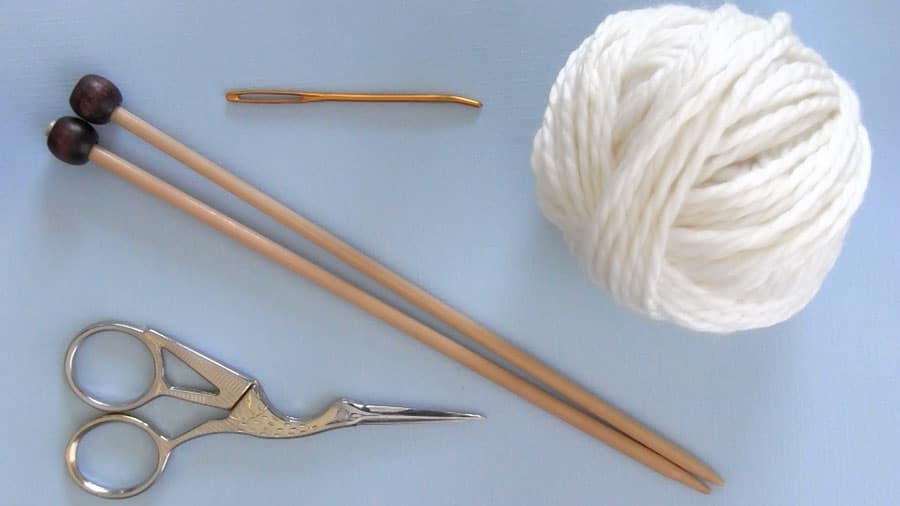 As an Amazon Associate and member of other affiliate programs, I earn commissions from qualifying purchases at no additional cost to you.
• Yarn in worsted or aran weight – your color choice is totally optional
• Knitting Needles, size 7 US
• Scissors
• Tapestry Needle
---
PATTERN INSTRUCTIONS for Knit Yoga Socks
Cast On (36 Sts Small, 38 Sts Medium, 40 Sts Large, or 42 Sts XL)
Rows 1 – 6: Knit 1×1 Rib Stitch *K1, P1 *
Rows 7 – 16: Knit in Stockinette Pattern (Knit Right Side, Purl Wrong Side)
Row 17: Bind Off ½ of the stitches on your needle, then Knit the remaining stitches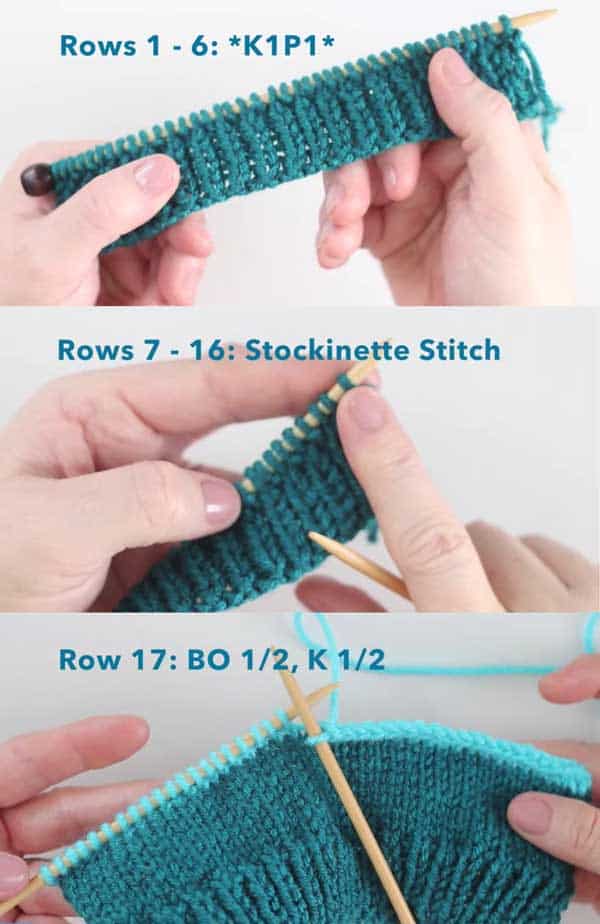 Row 18: Purl all stitches on your needle, then Cast On those stitches using the Cable Cast On Method to place the same number of stitches you originally cast on.
Rows 19 – 46 (or longer, if desired): Knit in Stockinette Pattern (Knit Right Side, Purl Wrong Side)
Rows 47 – 53 (last 6 rows): Knit 1×1 Rib Stitch *K1, P1 *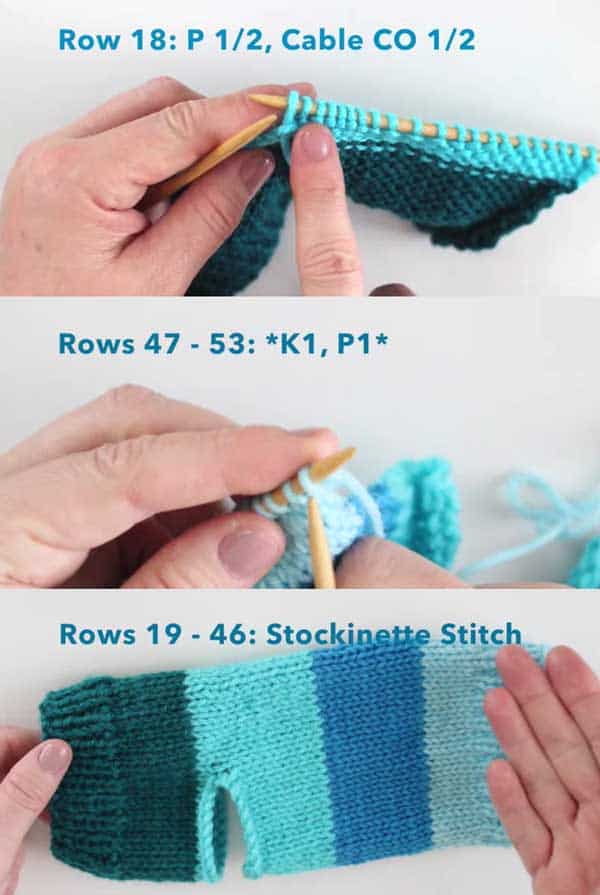 Seam up the edge
Make Two and you are DONE!
Namaste!
---
THANK YOU FOR VISITING STUDIO KNIT
I hope you are inspired to knit up these Yoga Socks for your next knitting project. If you'd like even more great knitting ideas, please make sure you join my mailing list. Subscribing to my YouTube channel Studio Knit is another easy way for us to stay connected and help support my work for free.