This Easy Stretchy Bind Off is my favorite knitting technique when we want the cast off edge of our knitted project to be more flexible. There are many different cast off techniques, including multiple variations on the stretchy bind off. This is the easiest way that I enjoy finishing off my knitting when I want the edge to have a bit more give.
The standard bind off technique works great for many projects, but sometimes your project benefits from having a bit more stretch to the finished edge. I am using this knitting technique in the Bernat Stitch Along. I find that the different sections of the blanket fit best together when our finished edges have more give to them, allowing the blanket to stretch and move.

SAVE THIS KNITTING TECHNIQUE TO PINTEREST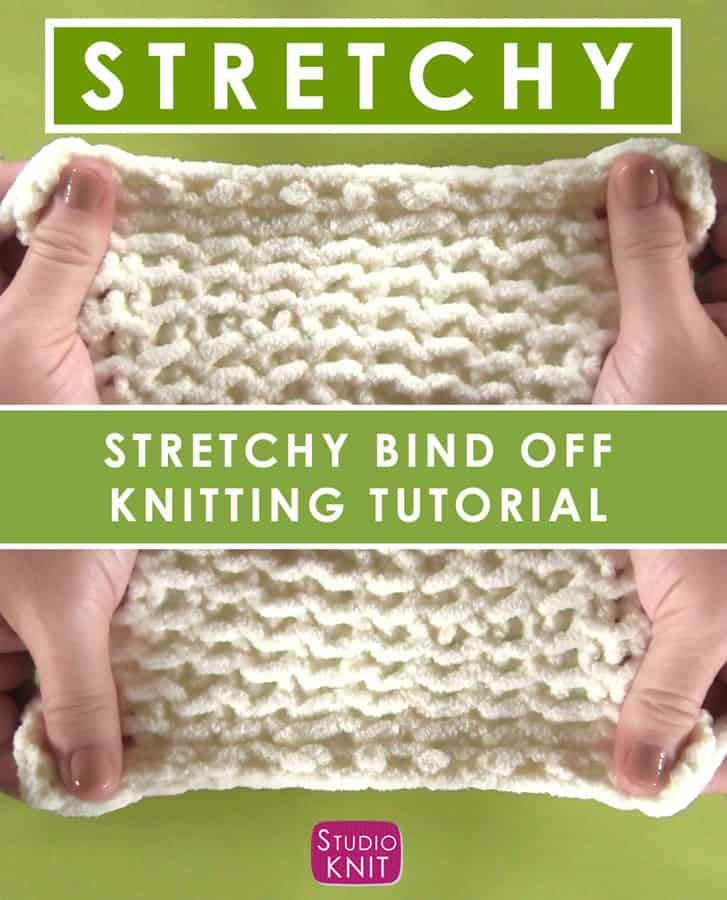 ---
WRITTEN INSTRUCTIONS
HOW TO KNIT THE EASY STRETCHY BIND OFF
So, are the steps to finish our knitting with the easy stretchy bind off!
Step 1 – Knit Your First Stitch
To begin, simply knit your first stitch on your needle.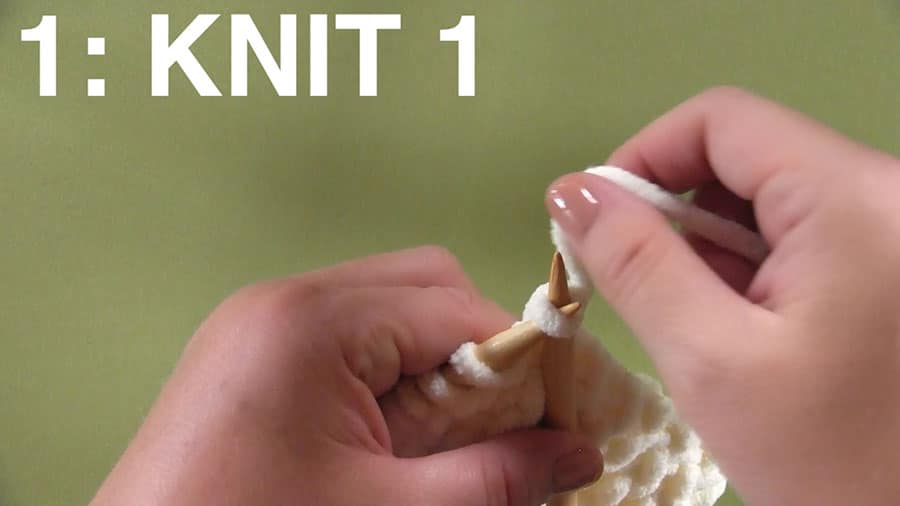 _____
Step 2 – Wrap Yarn Counter-Clockwise.
We wrap our working yarn once around our right needle. This is also called a reverse yarn over.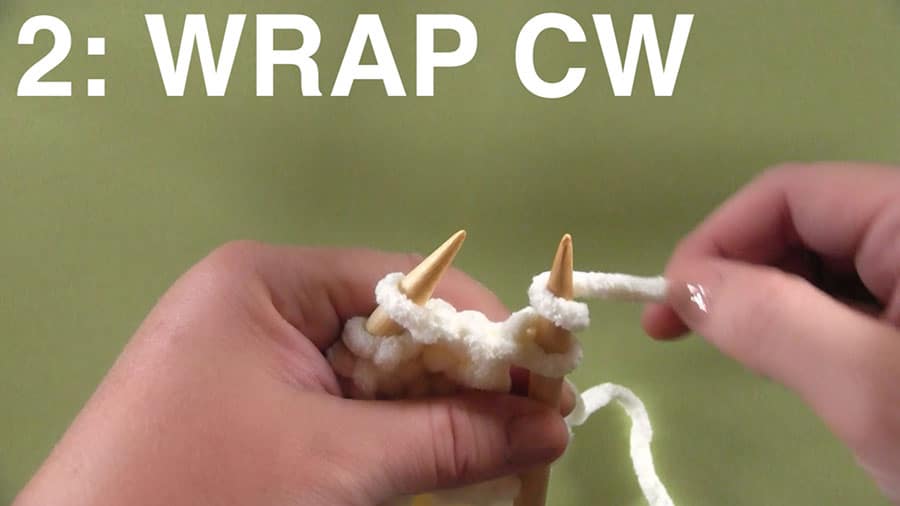 _____
Step 3 – Knit One Stitch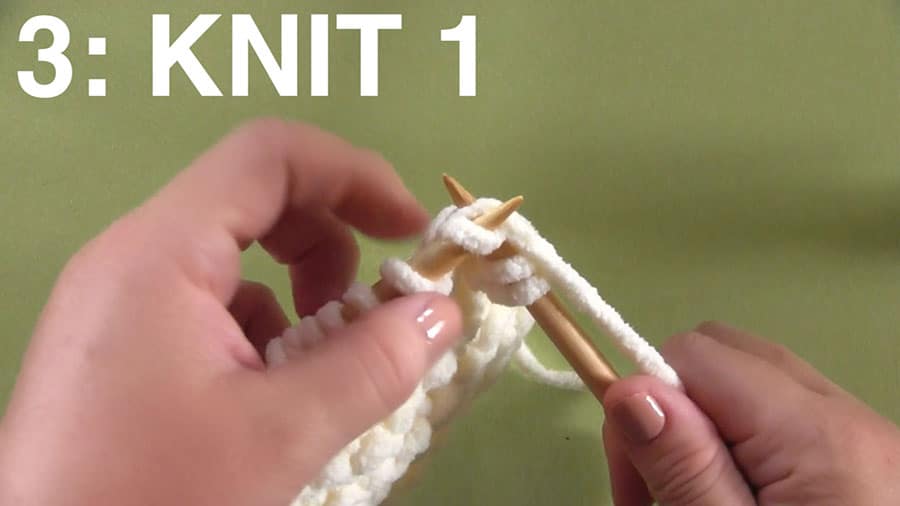 _____
Step 4 – Pass Two Stitches Over
Pick-up both the first and second stitches with your left needle, then pass them over your last stitch.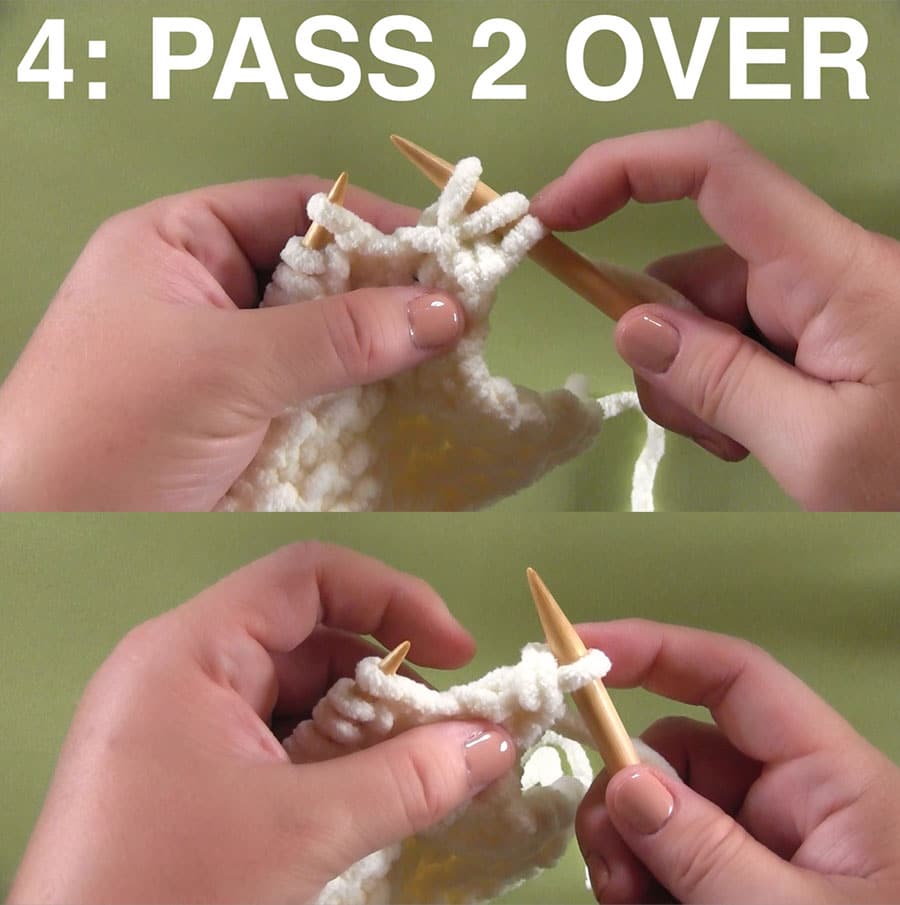 _____
Repeat Steps 2 thru 4.
It's as easy as that! Continue knitting this easy stretchy bind off until one stitch remains then weave in your yarn ends. I hope you enjoy this super simple little knitting trick.
Want to see it in action? Watch my video to help you fully understand just how easy this technique is to accomplish!
---
WATCH VIDEO
HOW TO KNIT THE EASY STRETCHY BIND OFF
For a complete step-by-step tutorial of this knitting pattern, you can watch my video. Subscribe to my YouTube channel Studio Knit for more fun knitting ideas!
---
THANK YOU FOR VISITING STUDIO KNIT
I hope you are inspired to knit the stretchy bind off with confidence in your next knitting project.
If you'd like even more great knitting ideas, please make sure you join my mailing list. Subscribing to my YouTube channel Studio Knit is another free and easy way for us to stay connected and help support my work.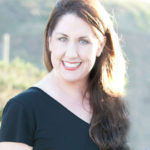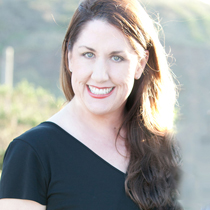 Happy Knitting to You!