How to Change Yarn in Knitting Projects
Learn how to change yarn in knitting projects. Changing from one ball of yarn to the next is so much simpler than you think!
Changing yarn colors is a really fun way to personalize any knitting pattern of your choice. Of course, this technique helps when you're starting a new ball of yarn of the same color, too.
Please continue reading to get step-by-step instructions to easily switch yarn while knitting, as well as a complete video tutorial below!
Estimated reading time: 5 minutes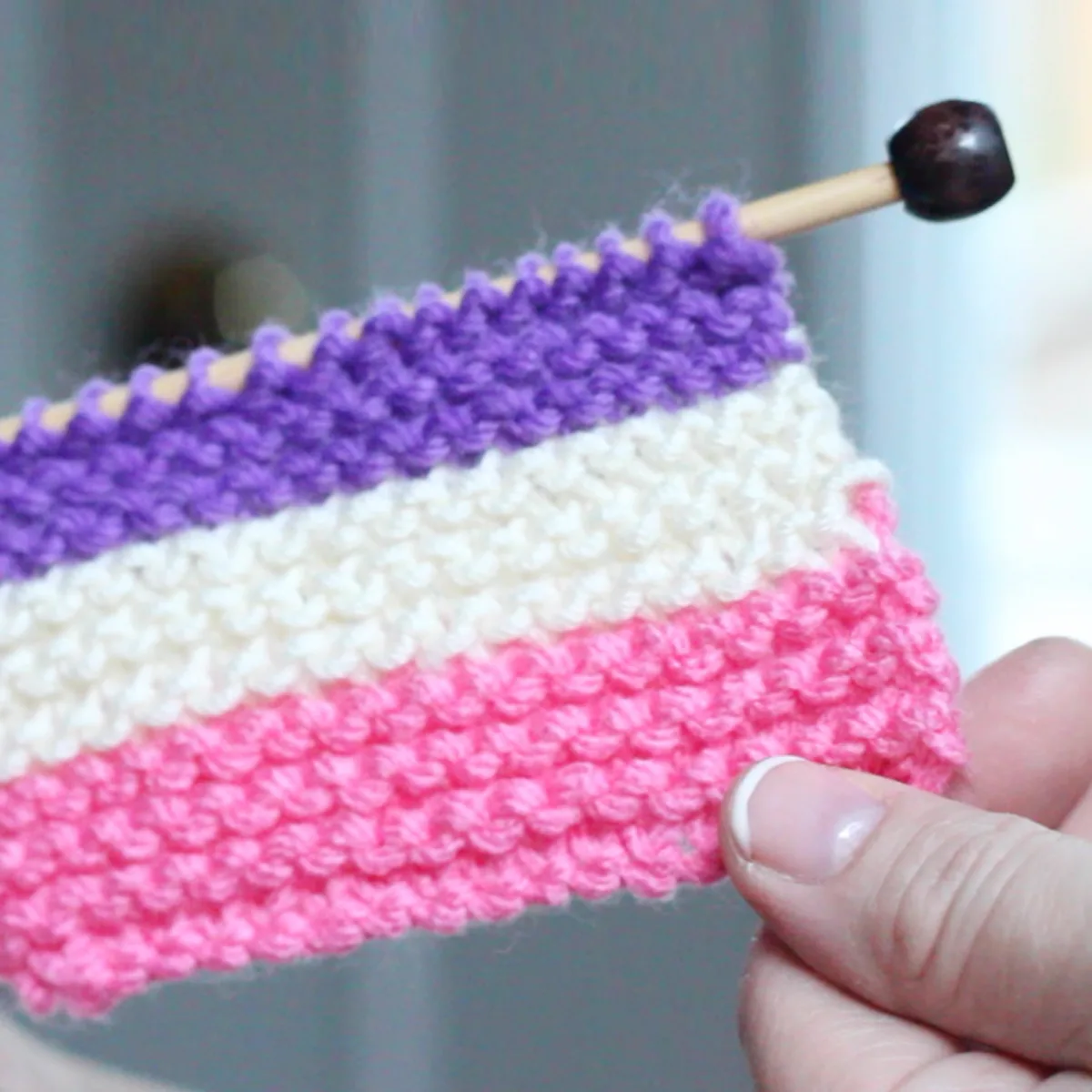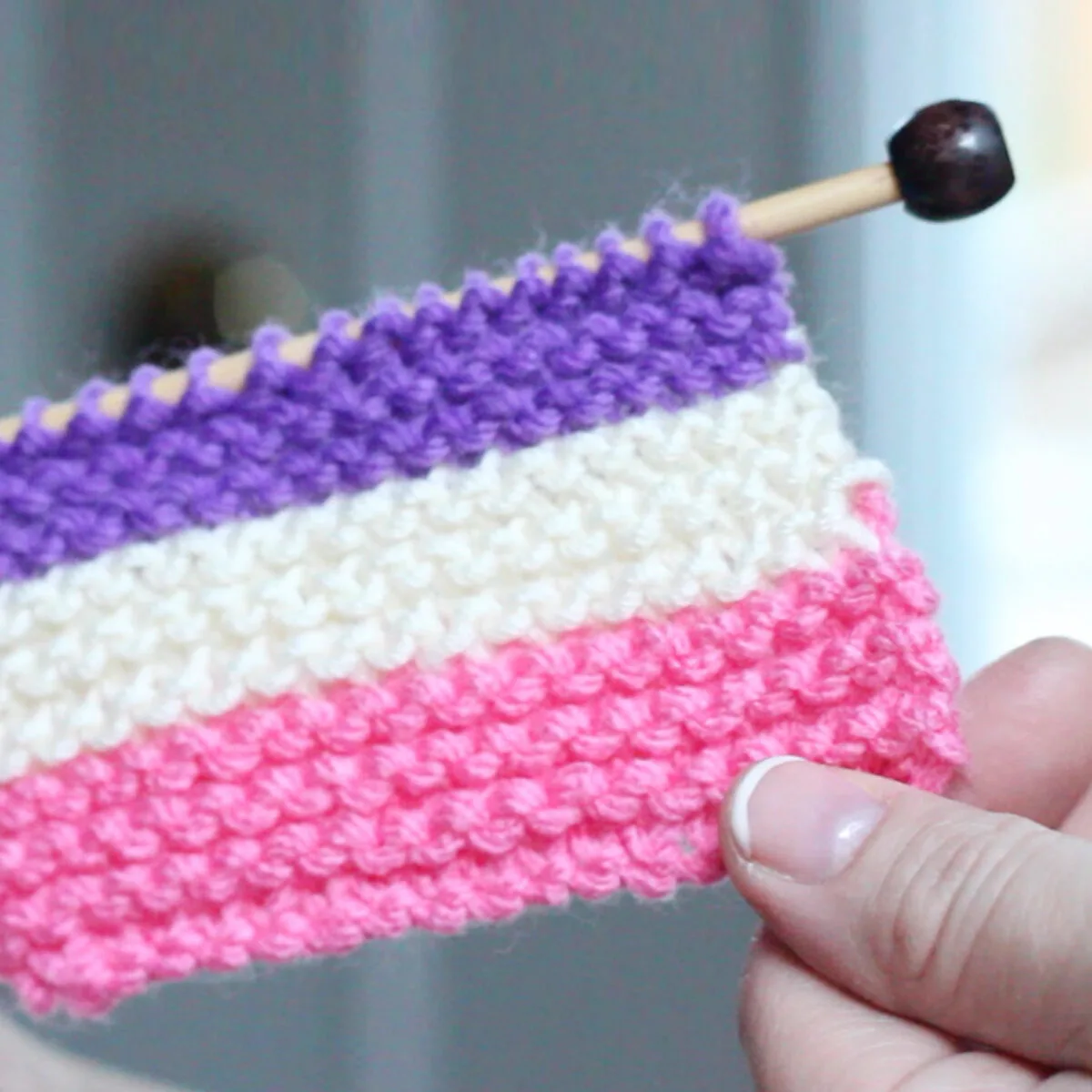 ---
HOW TO CHANGE YARN COLORS WHEN KNITTING IN 4 EASY STEPS
We begin with my little knitted pink swatch that is ready to change colors. Rather than continuing to knit with the original pink yarn that's attached to the ball, I'm happy to share how we are going to be changing yarn color knitting with a second color in white.

_____
STEP 1: INTRODUCE NEW YARN
To begin to change yarn colors, make a little loop hook with your new yarn.
No tying, nothing difficult at all. Just a little hook right that we will put over our right knitting needle.
Keep your yarn somewhat taught in your right hand while knitting.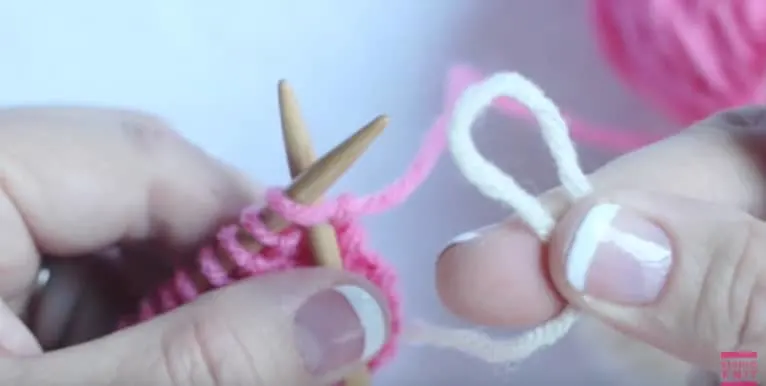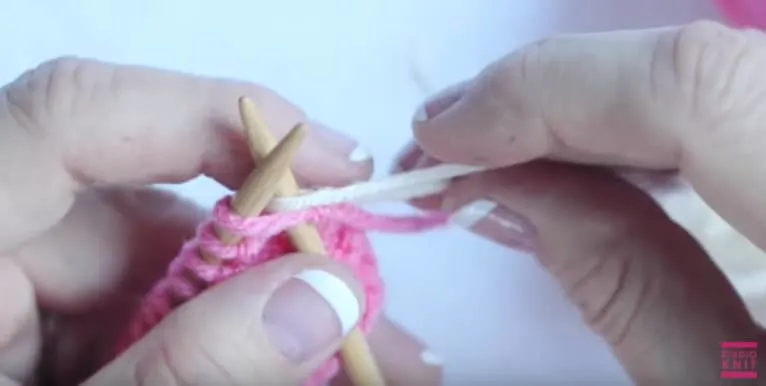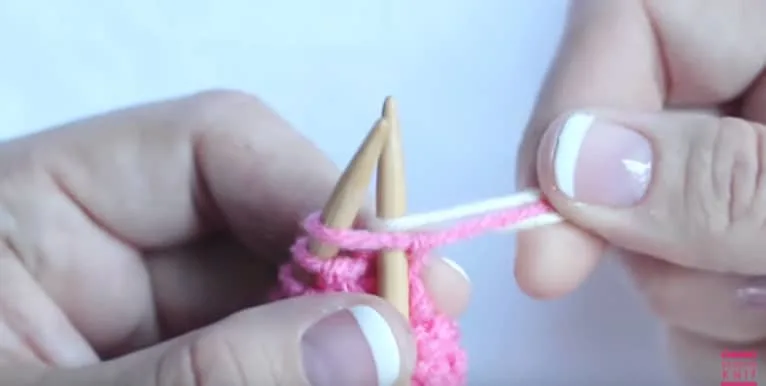 _____
STEP 2: KNIT NEW YARN THROUGH
Knit the second yarn color through.
You are now knitting with only the second yarn color (white). How simple is that?
_____
STEP 3: CONTINUE KNITTING WITH THE NEW YARN
Continue knitting with the new yarn color.
And once we come around, we are just going to knit into that very first white stitch of the second color while holding everything nice and tight.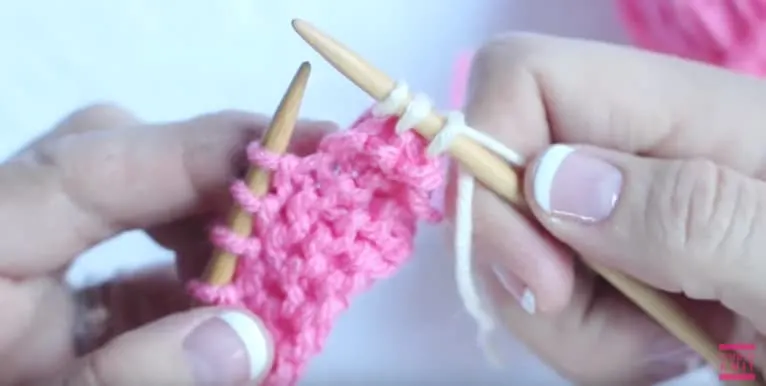 _____
STEP 4: CUT AND WEAVE IN OLD YARN ENDS
---
HOW TO CHANGE YARN COLORS
Click to Watch Full Step-by-Step Video
---
LEARN MORE ABOUT KNITTING HORIZONTAL STRIPES
I love mixing up my knitting by changing yarn colors when knitting stripes. Now that you're ready to change yarn colors, you may be interested in taking a close look at more helpful knitting techniques when knitting with different yarn colors:
5 Best Tips for Knitting Stripes: You are Going to Love my 5 Best Tips for Knitting Stripes! Begin by taking a close look at the easiest ways to create horizontal stripes knitted flat on straight knitting needles with really simple knit and purl stitch patterns.
How to Remove Purl Dash Lines: You're going to love my simple trick on how to remove purl dash lines when changing colors in knit stitch patterns that have a combination of both knits and purls in the same row. My trick will help you create invisible color change in knitting will help you when knitting stripes every time.
How to Carry Yarn Up the Side of Your Work: Carry yarn up the side of your work with confidence the next time you're knitting two or more colors. Check out this easy knitting technique in action!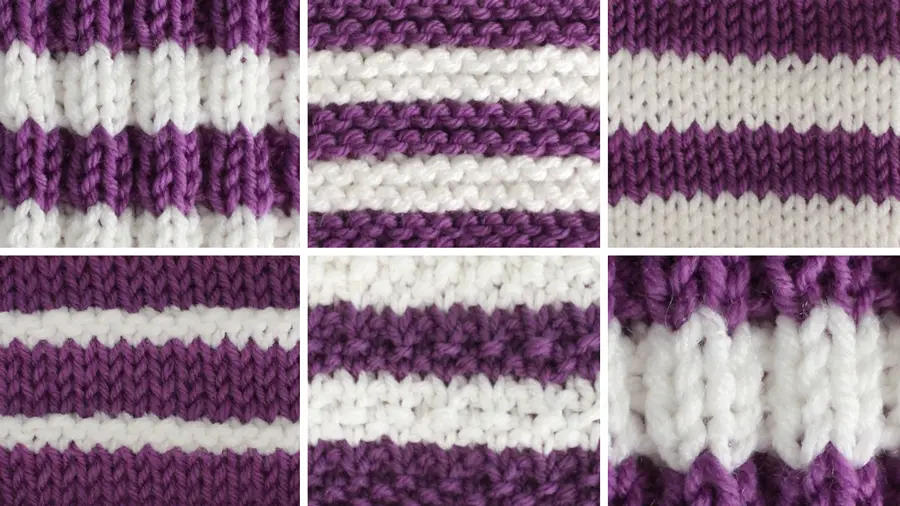 ---
THANK YOU FOR VISITING STUDIO KNIT
I hope you have fun changing yarn colors with confidence. It's a really fun way to personalize any knitting pattern of your choice. And make sure you check out my 5 Best Tips for Knitting Stripes for even more really simple tricks. I hope you are inspired to get a little bit brave and change some yarn colors.
If you'd like even more, please make sure you join my mailing list. Subscribing to my YouTube channel Studio Knit is another free and easy way for us to stay connected and help support my work.
Happy Knitting to You!