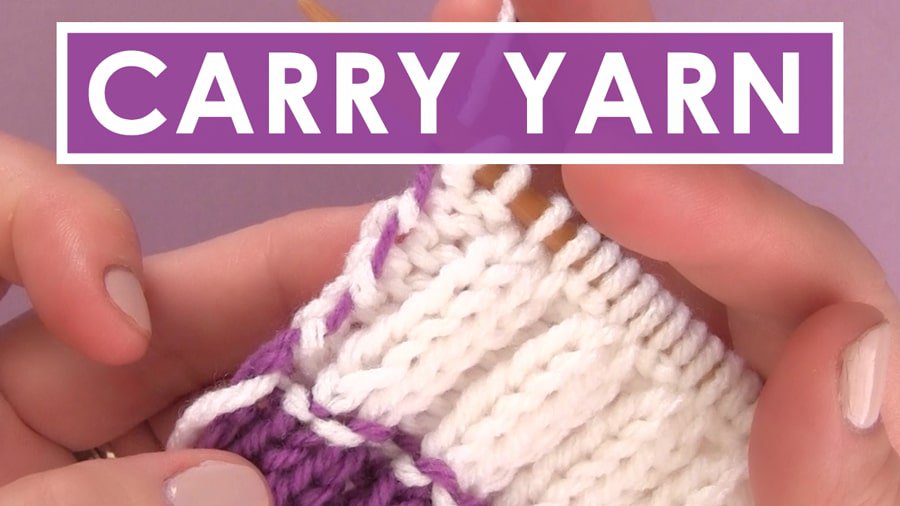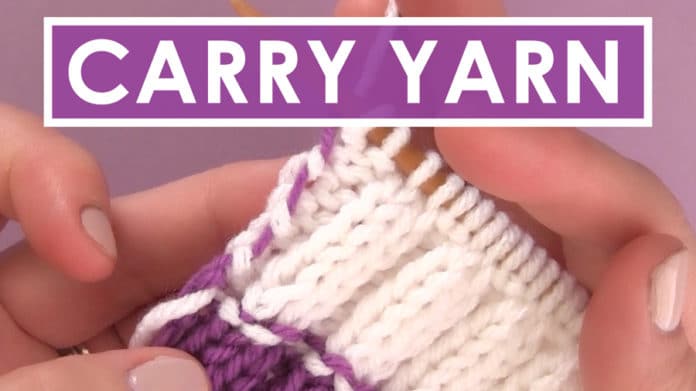 Carry yarn up the side of your work with confidence the next time you're knitting two or more colors. Check out this easy knitting technique in action! We are going to bring our yarn up along the wrong side of your work while knitting stripes, so that it's perfectly in place and ready for you when it's time to knit in that color. Bonus: Hate weaving in your ends? This is a great technique that allows you to NOT have to cut your yarn ends and weave them in every single time you change colors.
SAVE KNITTING TECHNIQUE TO PINTEREST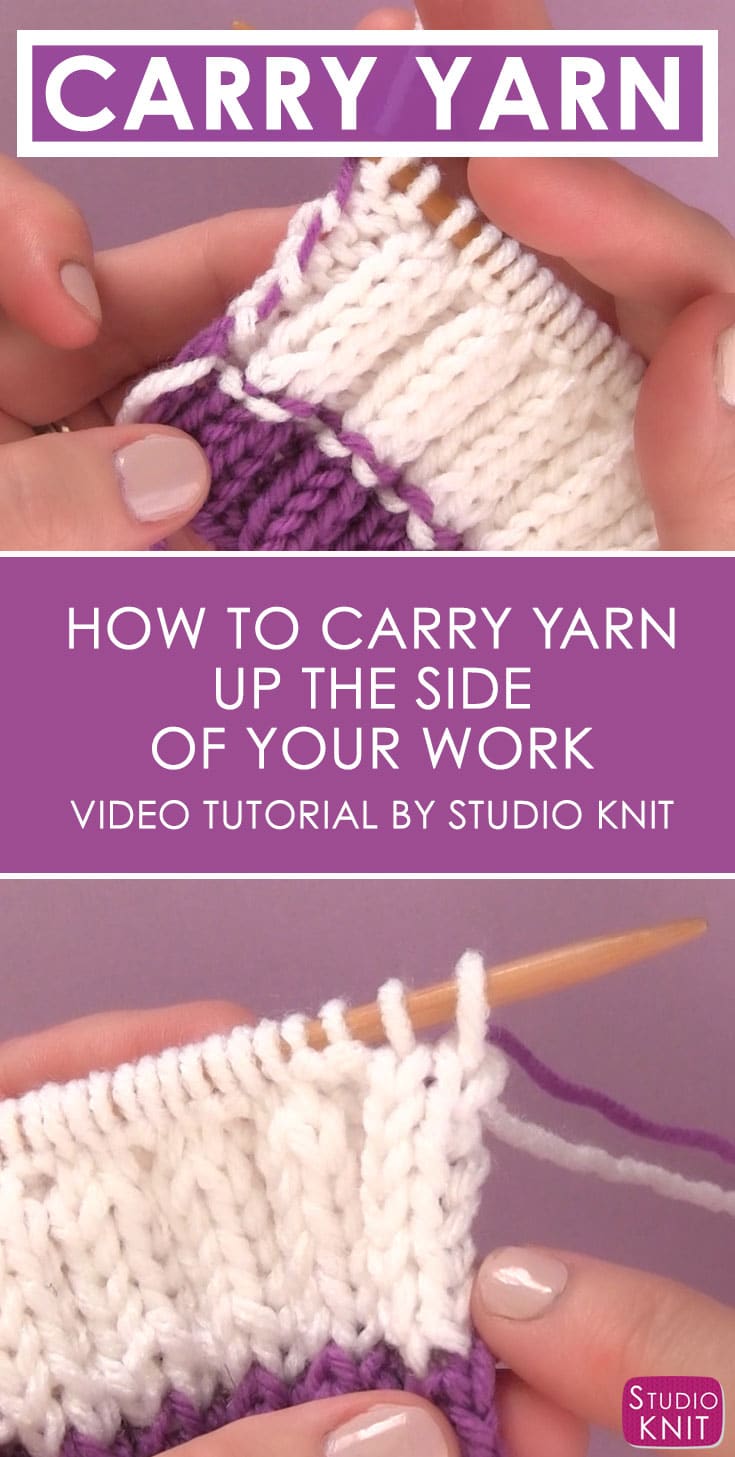 In my example here, you can clearly see that our yarn is carried up the wrong side of our work, visible only on the back and not the front, or right side. Hooray!
RIGHT SIDE OF OUR WORK (Example is the 2×2 Rib Stitch Pattern):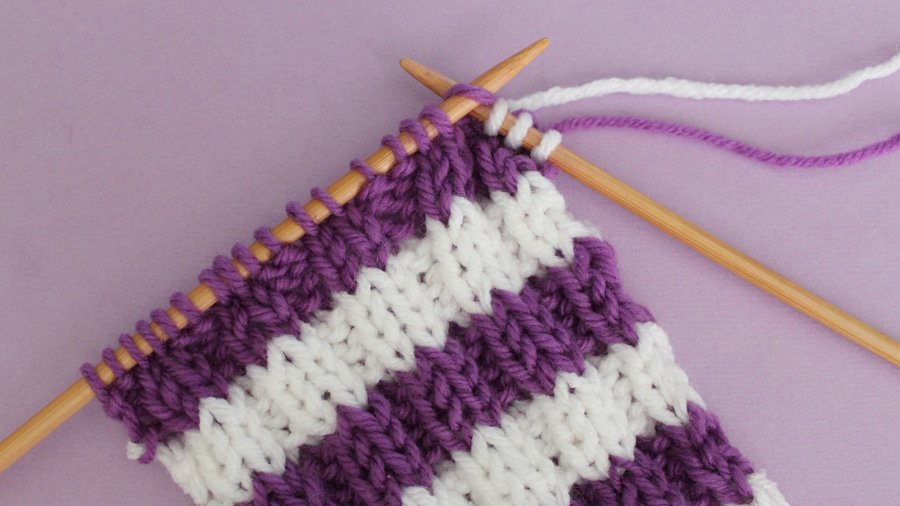 _____
WRONG SIDE OF OUR WORK (Yarn carried up the side of your work):

---
WRITTEN INSTRUCTIONS
HOW TO CARRY YARN UP THE SIDE OF YOUR WORK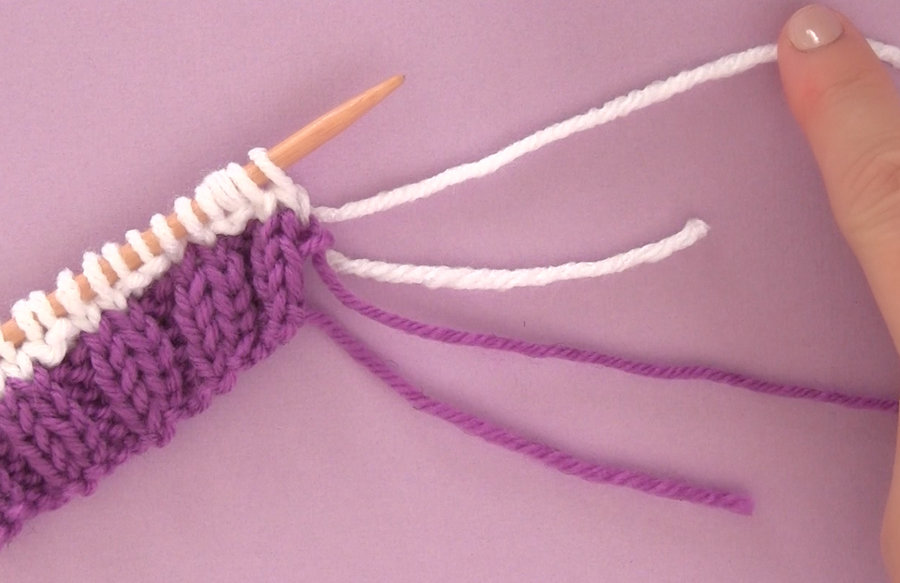 The easiest way to be changing yarn colors while knitting is to do it at the beginning of the right side of your work. So, all of your yarn tails are going to be on the right side. When you switch your yarn color, you are starting on the right side of your work, which is the front of your work.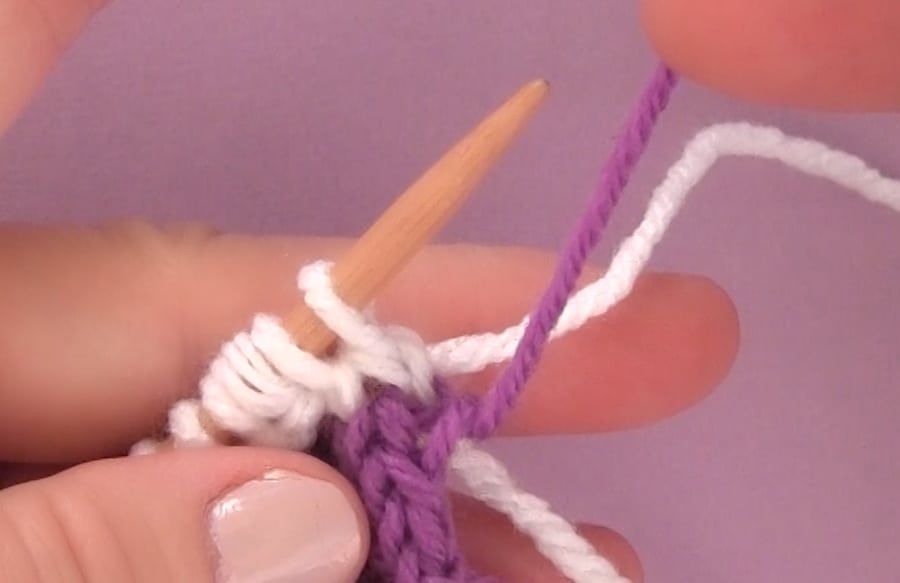 When starting a new row on the Right Side of your work, take the yarn that you'd like to carry up. Make sure that you place it over your working yarn. That's the yarn that you plan to keep on knitting. You place it over and then when you knit with your working yarn.
_____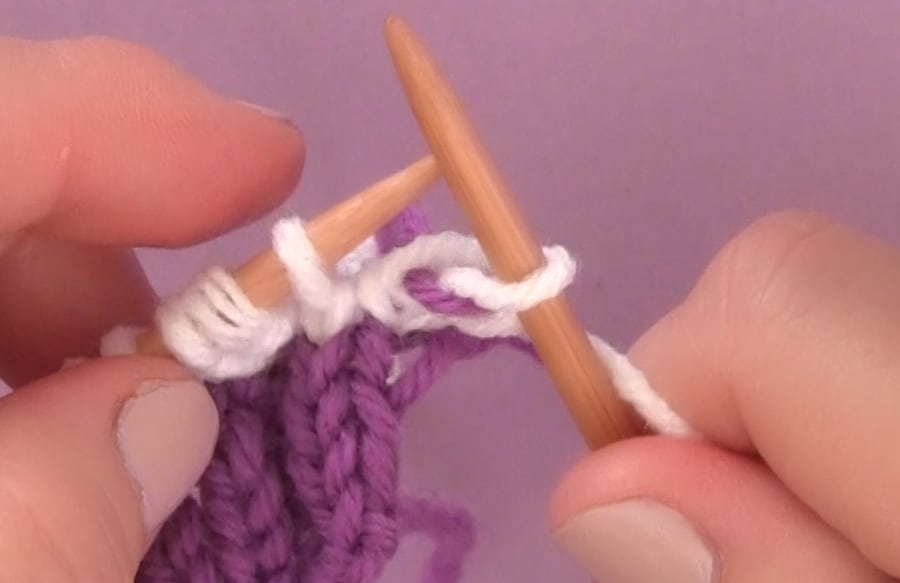 Go ahead and knit through your working yarn. This is catching your yarn, it's also called twisting. And we'll just continue knitting all the way across the row. Knit the next row as you normally would, the REPEAT these steps each time you begin a new row on the right side of your work.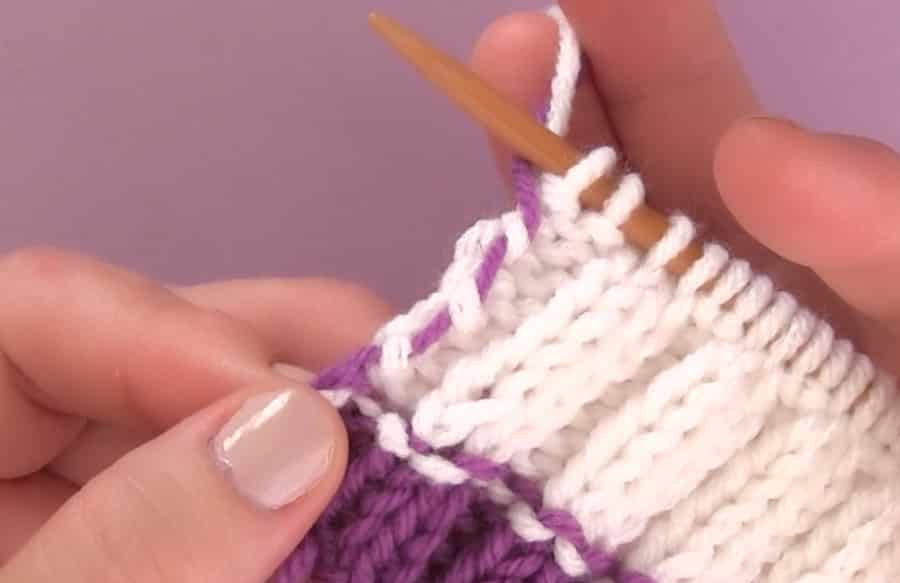 It's as easy as that! You may wish to watch my video (scroll up a bit) to help you fully understand just how easy this technique is to accomplish! I hope you enjoy this super simple trick. It's definitely worth your time to carry your yarn ends up, allowing you to skip weaving in all those yarn ends.
---
GET PRINTABLE KNIT STITCH PATTERN BOOK
NEW: PURCHASE COMPLETE KNIT STITCH PATTERN BOOK ($8 digital download)
Get my newly updated "Knit Stitch Pattern Book"— which now includes stripes — to create your favorite basic knit stitch patterns. You will receive downloadable digital .pdf printable with written and photographic samples of essential knit stitch patterns for beginning knitters.
---
Take a look at my most popular knitting techniques: 5 Best Tips for Knitting Stripes, Change Yarn Color, and Weave In Yarn Ends
---
SEE ALSO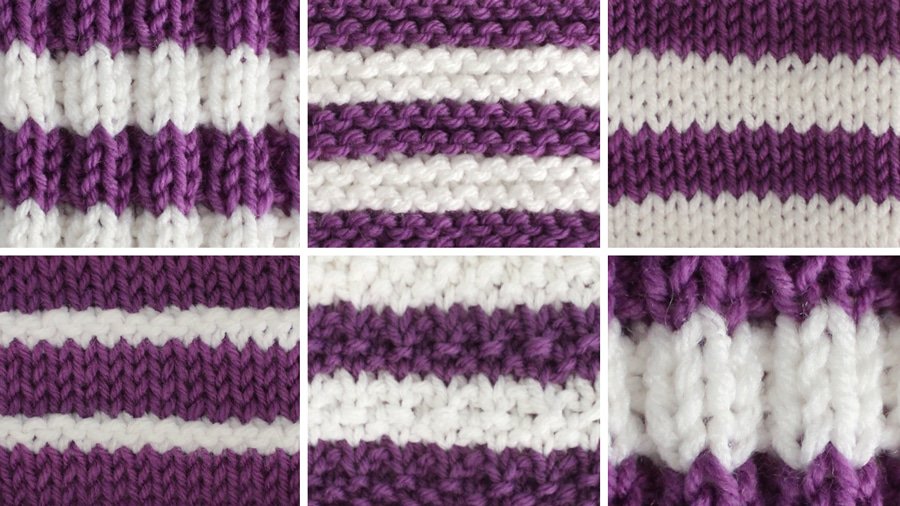 First, we look at how you can get really creative by mixing and matching knit stitch patterns. Then we review the easiest knitting techniques for adding stripes. Learn how and when to change your yarn color, along with the simplest way to carry your yarn up the side of your work. No weaving in yarn ends, hooray! Lastly, I show you a nifty a little trick to get rid of those pesky purl dash lines on your yarn change row in knitting patterns that have a mix of knit and purl stitches in the same row.
---
WATCH VIDEO
CARRY YARN UP SIDE OF WORK
For a complete step-by-step tutorial of this knitting pattern, you can watch my video. Subscribe to my YouTube channel Studio Knit for more fun knitting ideas!
---
THANK YOU FOR VISITING STUDIO KNIT
I hope you are inspired to change yarn colors by carrying those yarn ends up with confidence in your next knitting project. If you'd like even more great knitting ideas, please make sure you join my mailing list. Subscribing to my YouTube channel Studio Knit is another free and easy way for us to stay connected and help support my work.