Bee Stitch Knitting Brioche Pattern
This Bee Stitch Pattern is a vintage Brioche knit, which means it's light, fluffy, and has some great dimension. It's great for knitting scarves, hats, blankets, and sweaters.
Along with up-close photos of my knitting samples, find links to all the techniques, a free printable written pattern, and a video tutorial below.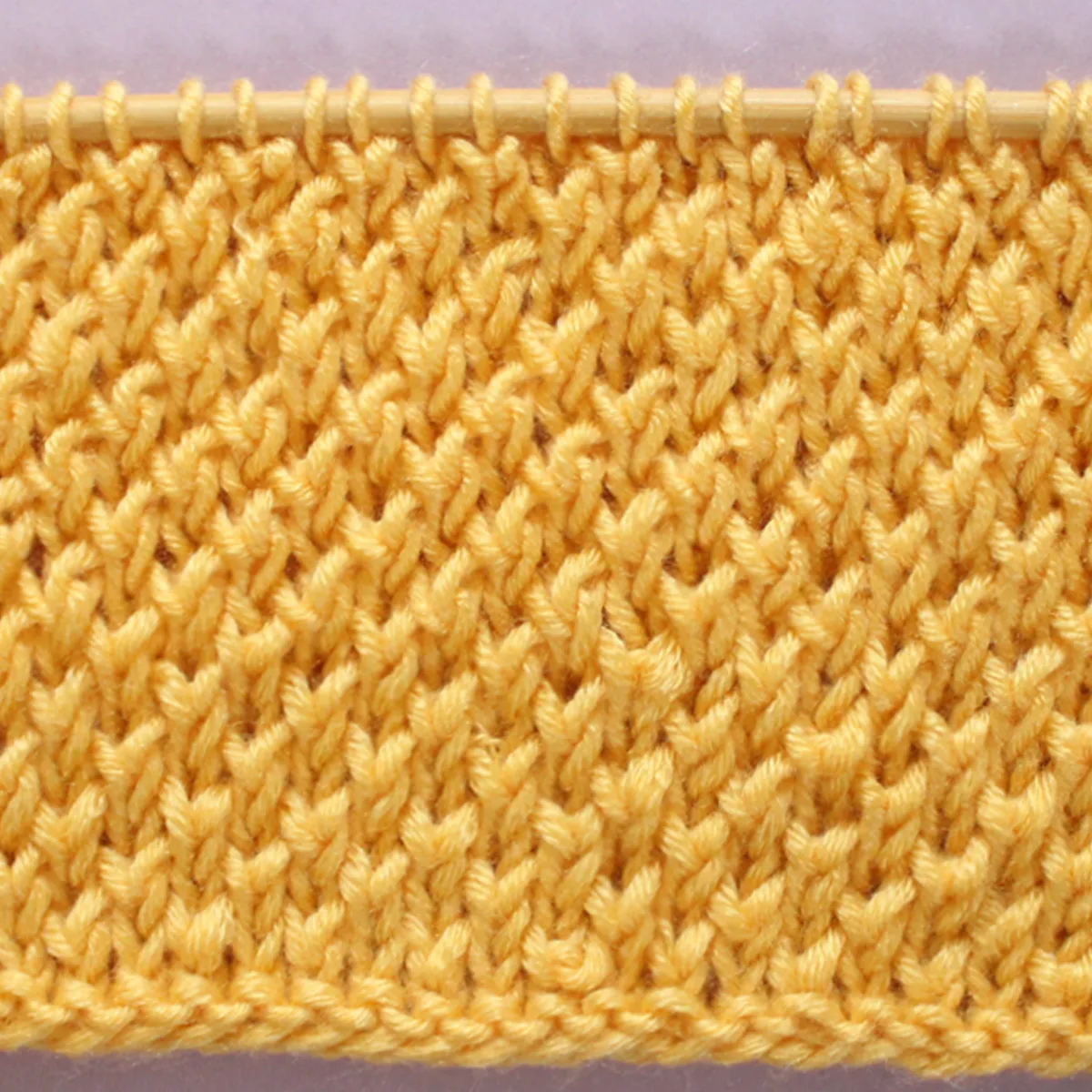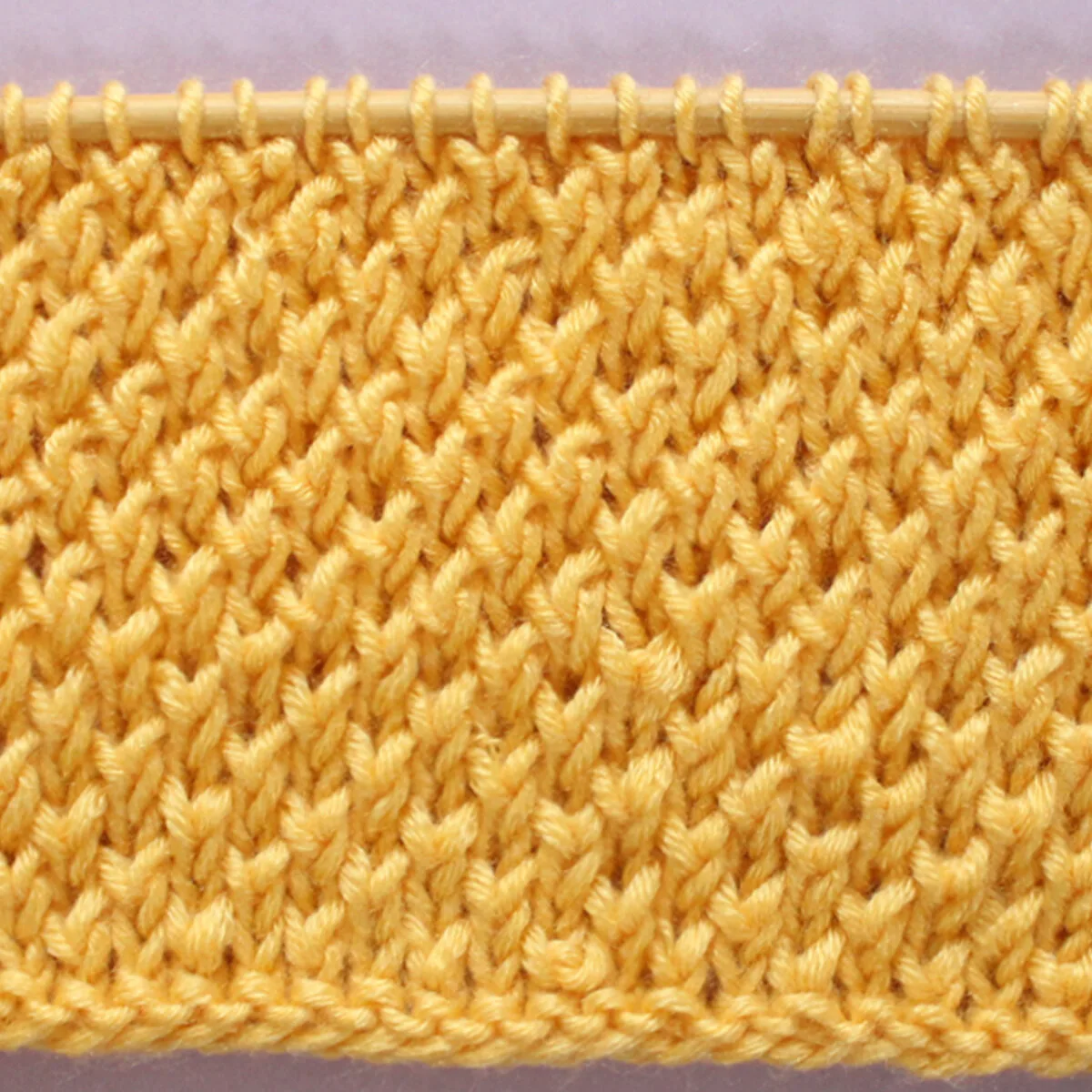 Table of Contents
Brioche Stitch
The Bee Stitch is not a reversible pattern, because the Right and Wrong Sides are different. Although, I think the wrong side has a clean look and still looks nice when visible.
The knitting technique Knit One Below stitch helps this pattern get its unique texture.

More Brioche Stitch Patterns: Honeycomb, Star, and Daisy
---
Watch Video Tutorial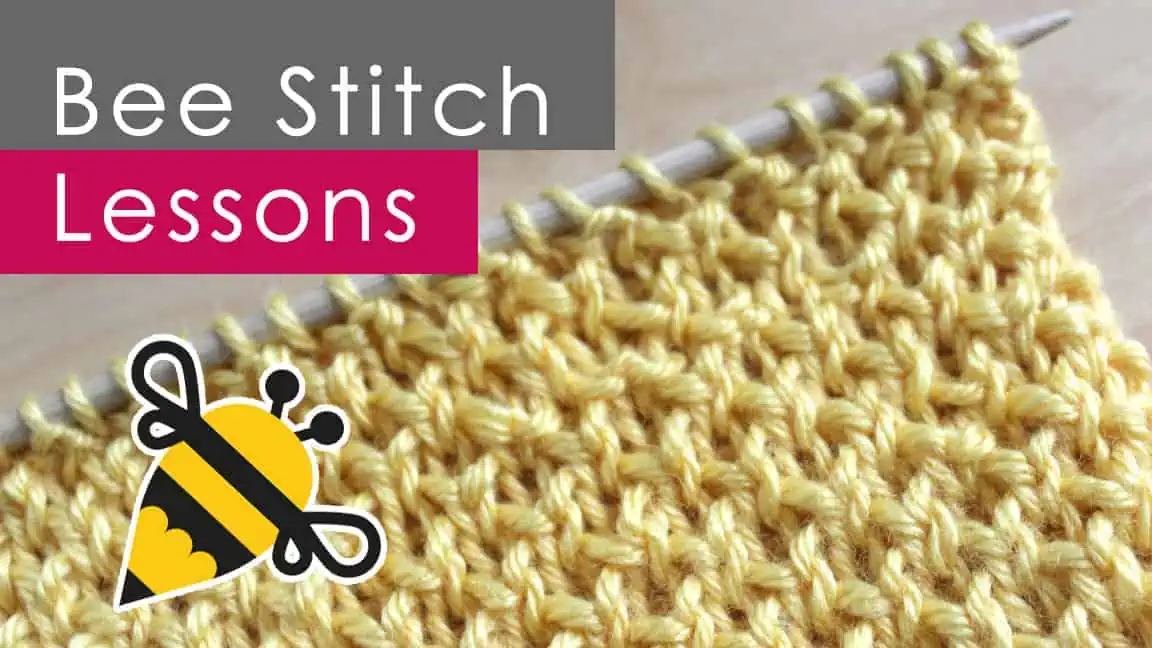 Knitting Techniques
Need to brush up or learn a new technique? Check out my entire library of Knitting Techniques to help you along as you knit up this project.
• Slip Knot
• CO = Cast On Long Tail Method
• K = Knit Stitch
• K1B = Knit 1 Below
• BO = Bind Off
• Weave In Ends
---
Printable Knitting Instructions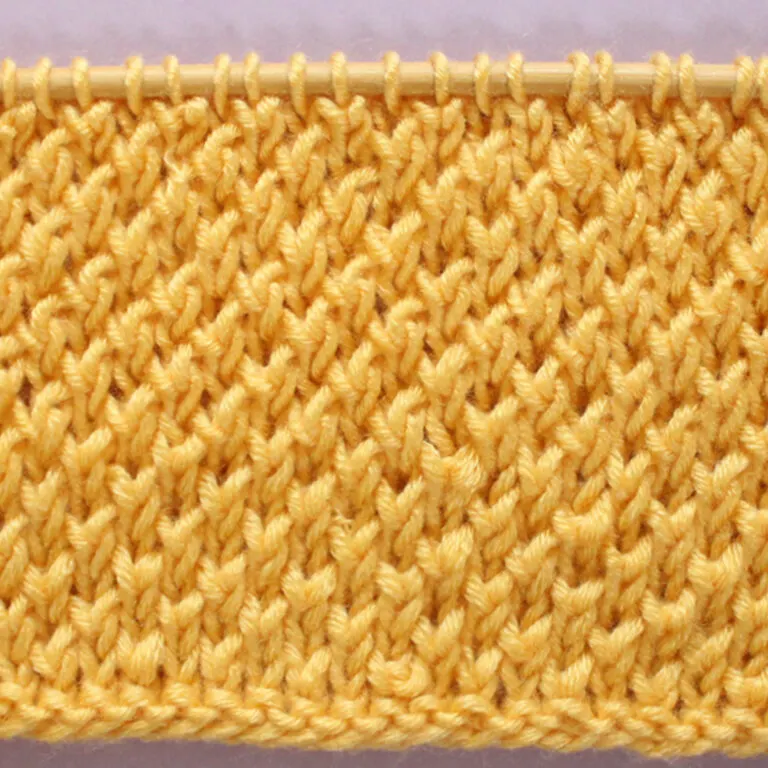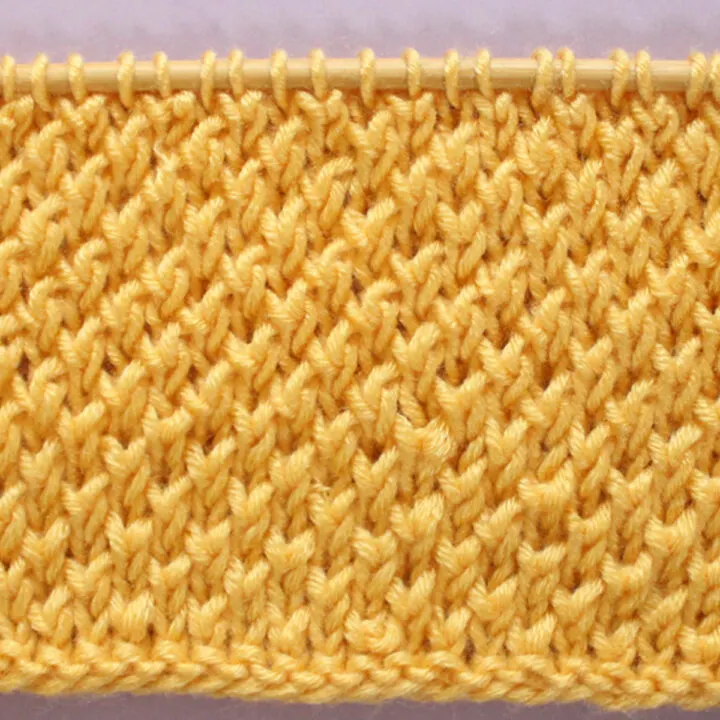 Printable Knitting Pattern
This Bee Stitch Pattern is a Brioche knit, which means it's light, fluffy, has some great dimension.
Additional Time:
10 minutes
Total Time:
2 hours
20 minutes
Tools
Knitting Needles - Appropriate Size for Yarn
Tapestry Needle
Scissors
Instructions
KNITTED FLAT ON STRAIGHT NEEDLES:
Cast On: Odd Number of Stitches
Row 1 (Wrong Side): Knit All
Row 2 (Right Side): K1, * K1B, K1 * (repeat between asterisks)
Row 3: Knit All
Row 4: K2, K1B, * K1, K1B *
Notes
Pattern begins with the Wrong Side (back) of the work.
Repeat Rows 1 – 4 until your piece is the length you desire.
Lays Flat.
---
Thank You for Visiting Studio Knit
I hope you are inspired to knit up this Bee Stitch pattern in your next knitting project.
If you'd like even more great ideas, please make sure you join my mailing list. It's a free and easy way for us to stay connected.