Learn how to complete the Knit Below technique with my slow, close-up instructions and video tutorial. You will see this knit stitch technique in written patterns as K1B for Knit One Below, or even K4B for Knit Four Below.
Many Brioche and Bobble knitting patterns — in order to create thick, fluffy dimensional knits — include this Knit Below technique in their instructions.
My popular knit stitch video and pattern, the Bubble Stitch, requires the Knit Four Below (K4B) technique in the instructions. Let's make sure you know how to tackle it and include this stitch in your growing arsenal of knitting techniques.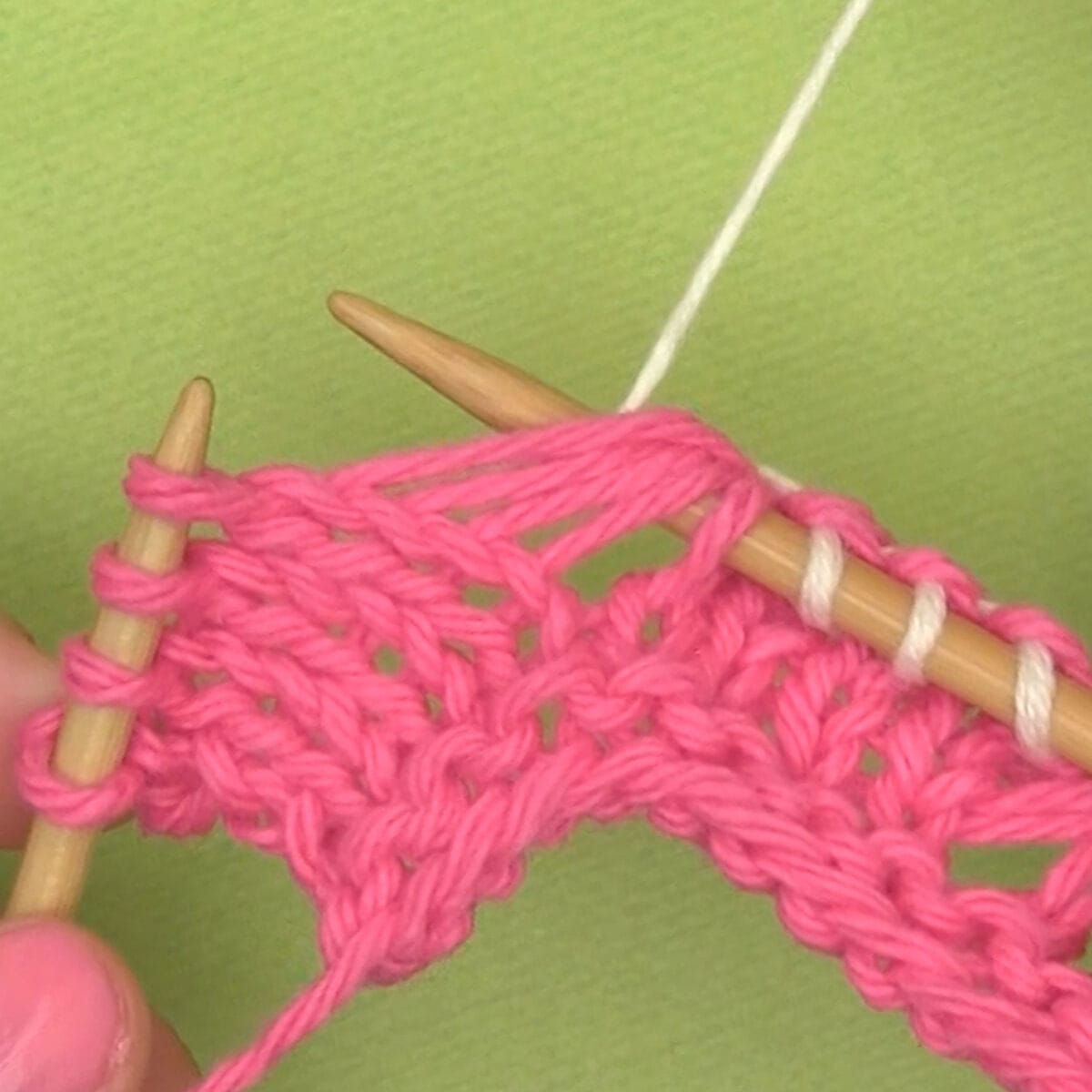 ---
LEARN HOW TO KNIT BELOW
Watching my video is the likely easiest way to understand this technique. You'll see that I'm using a swatch of pink yarn with white as my working yarn to best demonstrate this knitting technique.
After watching, you will quickly understand how to Knit 1 Below (K1B), Knit 2 Below (K2B), Knit 3 Below (K3B), all the way up the biggie – Knit 4 Below (K4B). As with everything in knitting, once you understand clearly how this technique is done, it's super simple to tackle any knitting pattern that uses this technique.
---
WATCH K4B TECHNIQUE
Click to Watch Step-by-Step Video
---
WRITTEN AND PHOTO INSTRUCTIONS
HOW TO KNIT 4 BELOW K4B
To begin, take one stitch off your left needle.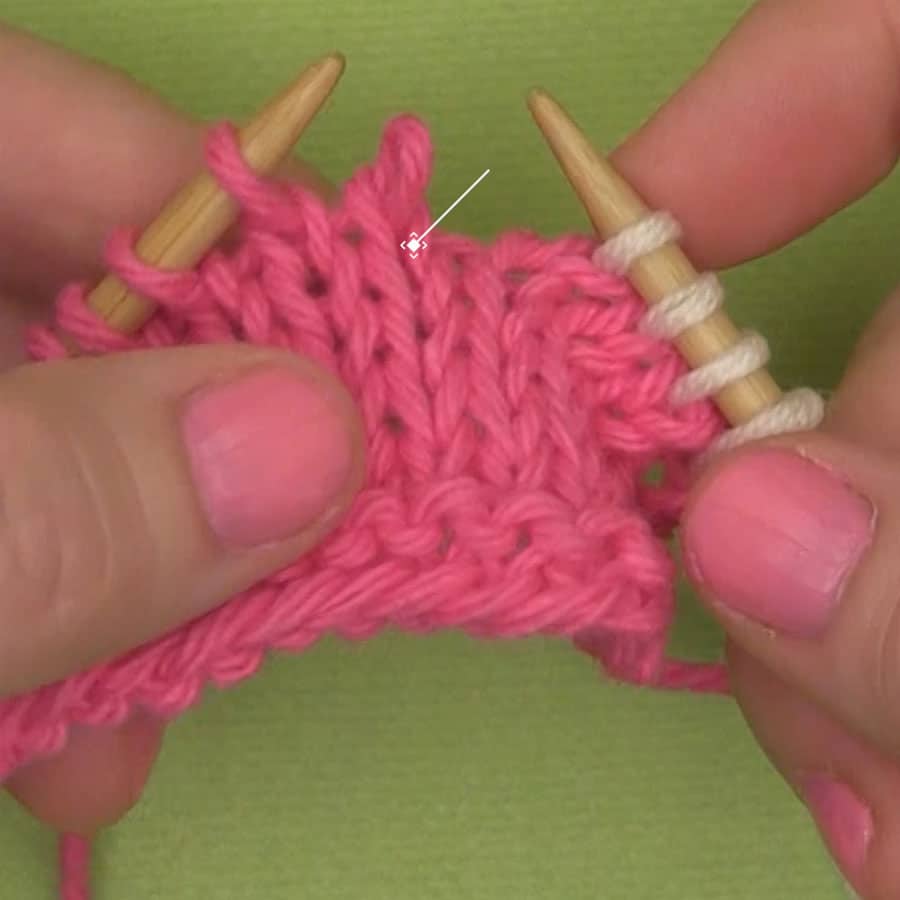 Take your right needle, or you can use your fingers, to intentionally drop 4 stitches.
You'll see that we have four yarn ladders.
Pick up that one little stitch underneath our yarn. Using our right needle, we are going to place it underneath and to the back of those four yarn ladders.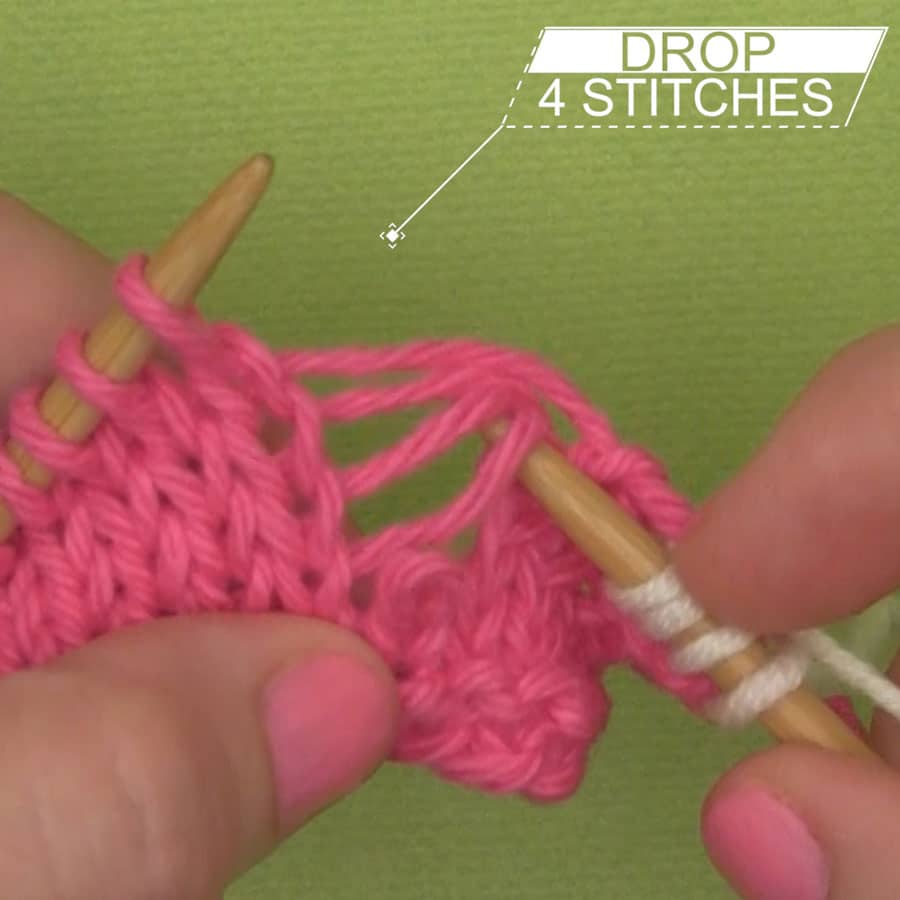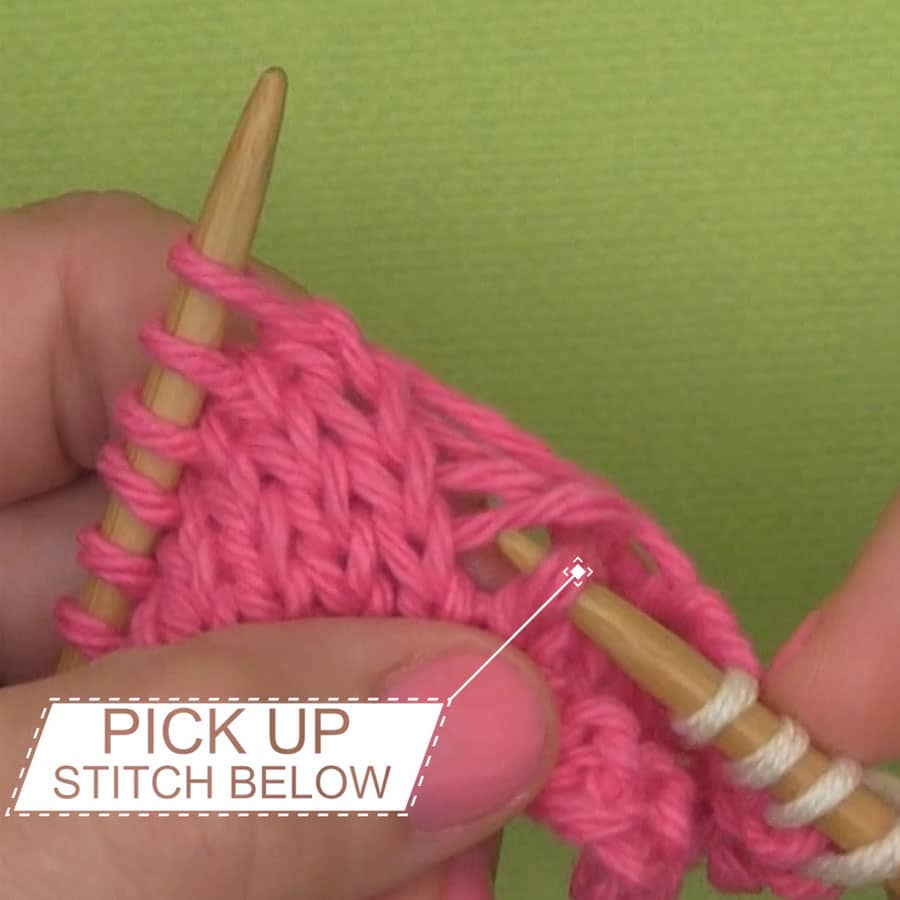 Now, take your working yarn, which is in white in my example, and we are going to bring our working yarn all the way around to knit right into it. And that is Knit 4 Below K4B.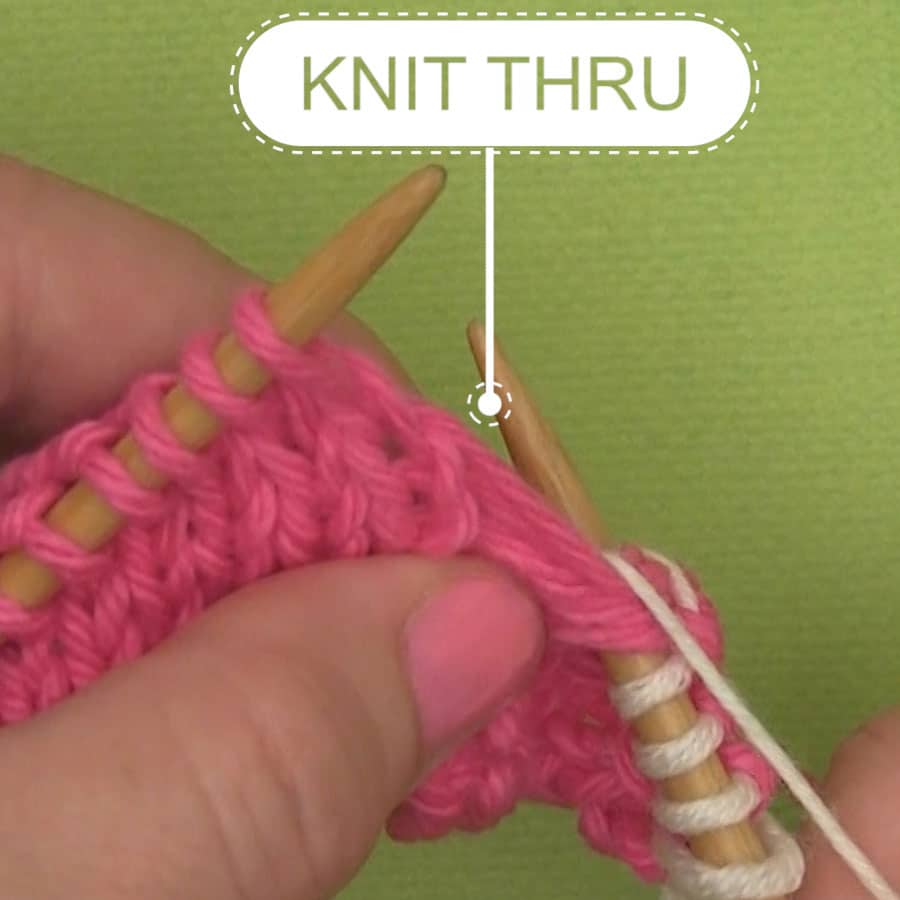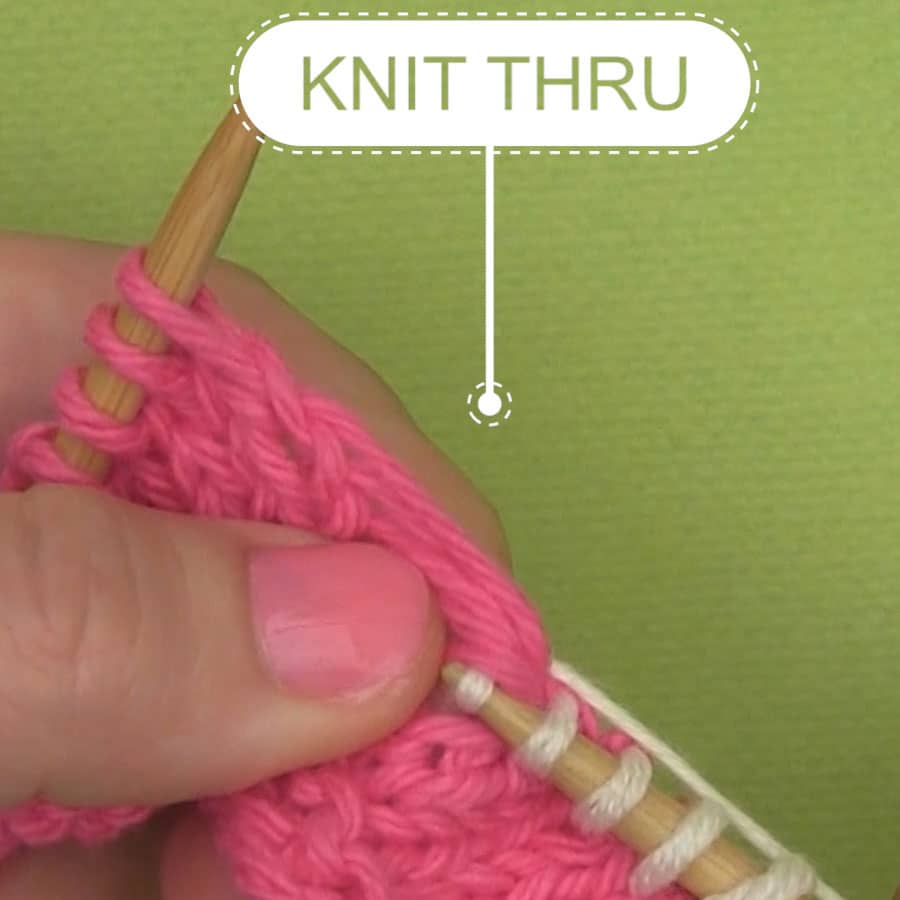 Confused? Watch my video above and try it a couple of times yourself. You'll have fun dropping those stitches in no time!
---
THANK YOU FOR VISITING STUDIO KNIT
I hope you are inspired to give this knitting technique a try. And check out the Bubble Stitch, a gorgeous Knit Stitch Pattern that uses K4B. If you'd like even more, please make sure you join my mailing list. Subscribing to my YouTube channel Studio Knit is another easy way for us to stay connected and help support my work for free.
Happy Knitting to You!