Patriotic Wreath Knitting Pattern
Create a Patriotic Wreath to celebrate your beautiful country on your front door during holidays like Memorial Day, Independence Day, and Veterans Day. Select color combinations to customize this free knitting pattern with those from your own county.
One wreath is especially for Knitters, which has a free knitting pattern and video tutorial.
My video also shows you how to make an easy DIY Wreath anyone can make by simply wrapping yarn. Each project can be made affordably for under ten dollars.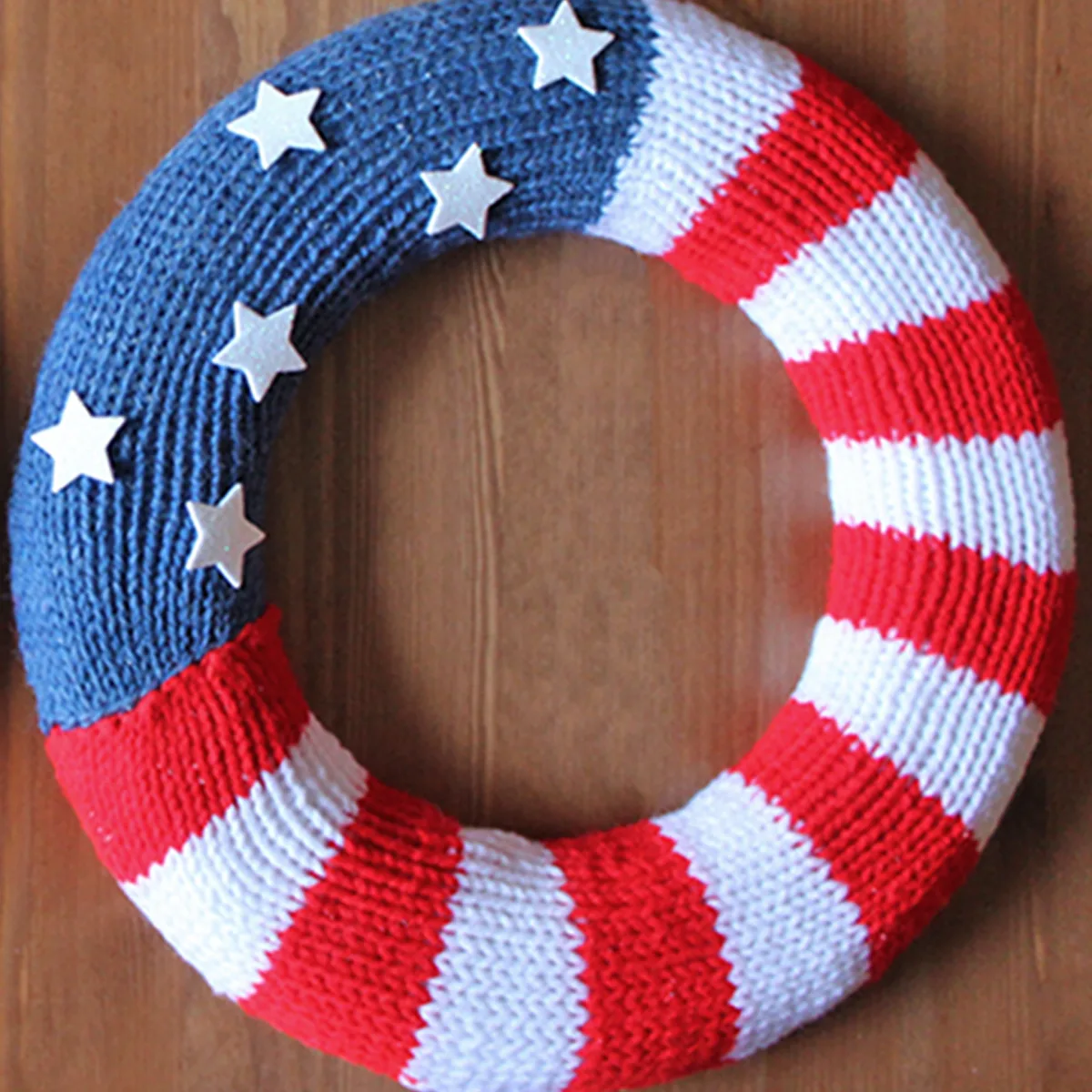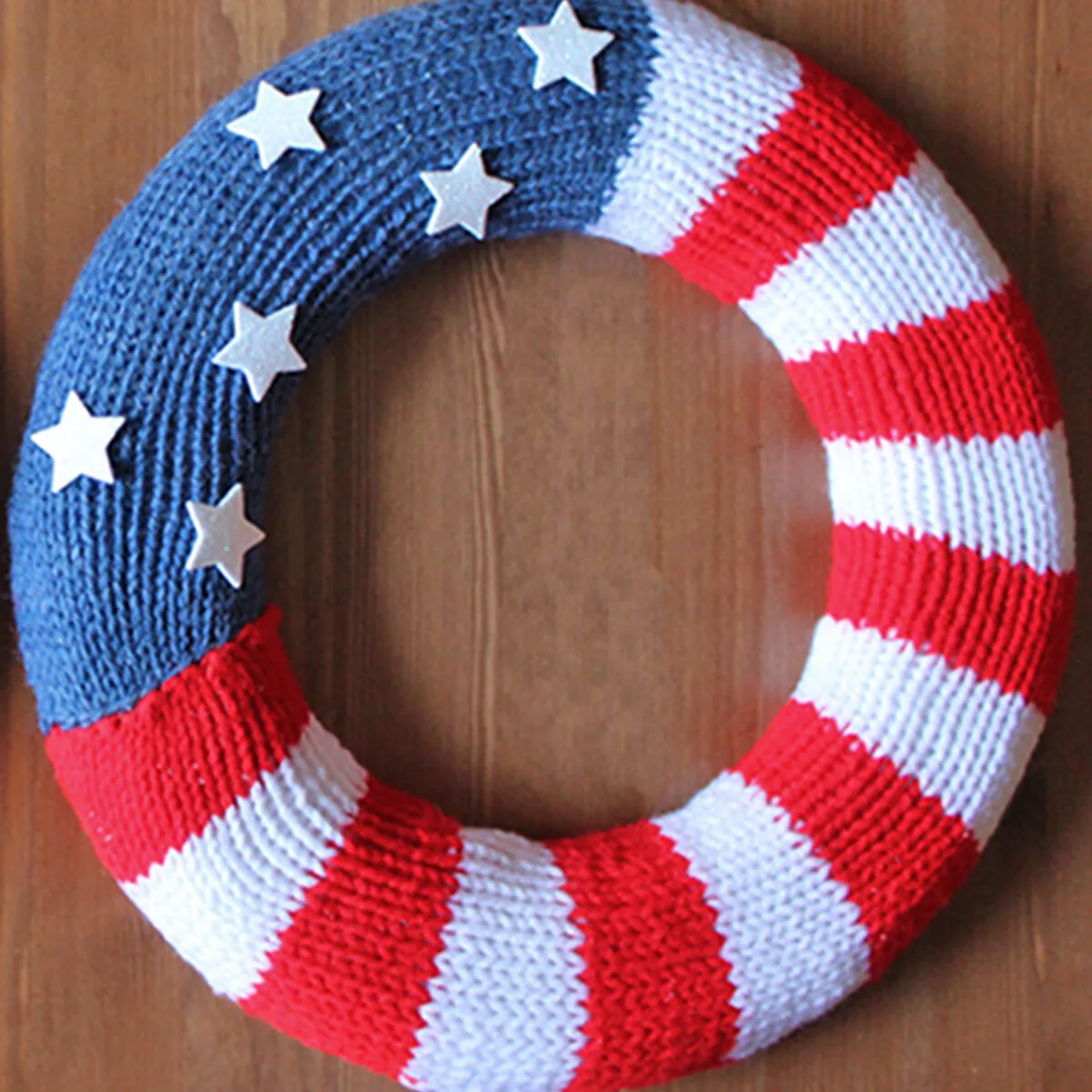 ---
MATERIALS to Knit a Patriotic Wreath
Worsted Weighted YARN: Red, White, & Blue
Size 8 US Straight Knitting Needles
Styrofoam Wreath Ring (12 or 13 inch diameter)
Foam Star Stickers
Scissors
Tapestry Needle
---
KNITTING TECHNIQUES for the Patriotic Wreath
Need to brush up or learn a new technique? Check out my entire library of Knitting Techniques to help you along as you knit up this project. If you're new to knitting, you'll love my Absolute Beginners Knitting Series!
• Slip Knot
• CO = Cast On Long Tail Method
• K = Knit Stitch
• P = Purl Stitch
• How to Change Yarn Color
---
HOW TO KNIT A PATRIOTIC WREATH
Click to Play Step-by-Step Video Tutorial
---
KNITTING PATTERN Patriotic Flag Wreath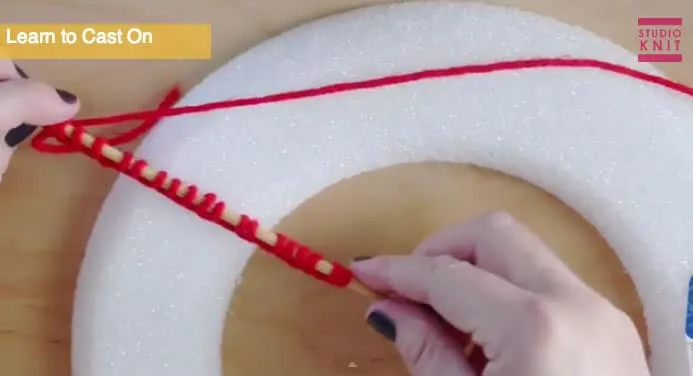 Cast On 20 Stitches with Long-Tail Method
Stripe Pattern, in Stockinette Stitch
Row 1 Knit All
Row 2 Purl All
Row 3 Knit All
Row 4 Purl All
Row 5 Knit All
Row 6 Purl All
Row 7 Knit All
Row 8 Purl All
Knit 14 Stripes, switching colors Red & White, using Stripe Pattern above.
Knit Blue Field until the length will fit around your foam form.
Bind Off
Sew Blue & Red ends together with yarn tail and Tapestry Needle.
Stretch knitted piece over foam form.
Sew piece in the back of foam form, as needed to hold tightly together.
Decorate with foam Star stickers… and you are done!
Looks great!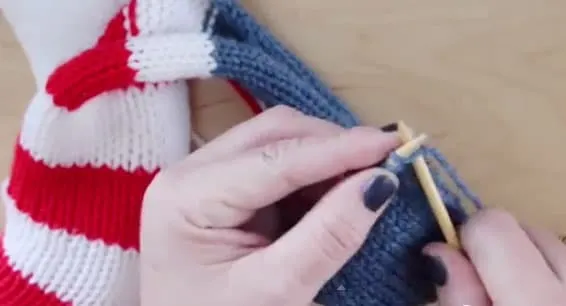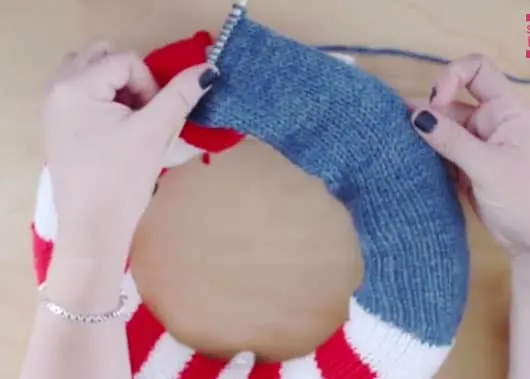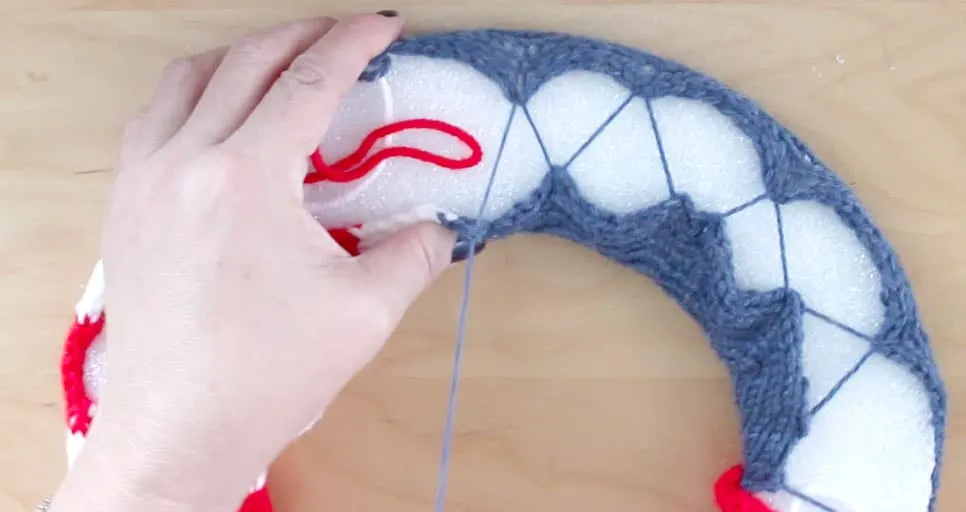 ---
THANK YOU FOR VISITING STUDIO KNIT
I hope you are inspired to knit up this Patriotic Wreath for your next knitting project. Check out my entire collection of Patriotic + 4th of July Knitting Ideas!
If you'd like even more great knitting ideas, please make sure you join my mailing list. Subscribing to my YouTube channel Studio Knit is another easy way for us to stay connected and help support my work for free.
Happy Knitting to You!