Today we are going to learn to the Knit the Vintage Pattern of the Granite Stitch. It's a textured pattern that is great for blankets, scarves, and knitting fashions.
The Granite pattern looks really cool, is easily memorized and fun to knit!

SAVE THIS PATTERN TO YOUR PINTEREST BOARD!
---
VIDEO TUTORIAL for the Granite Stitch Pattern
For a complete step-by-step tutorial of this knitting pattern, you can watch my video below. Subscribe to my YouTube channel Studio Knit for more fun knitting ideas!

We will cast on an EVEN number of stitches and this pattern repeats in four rows.
Starting on the Right side of the work, which is the front, the first row is simply knitting all the way across the row.
Next, on the Wrong side of the work, on the backside, for the second row we decrease with Knit Two Together all the way across the row. This leaves us with half as many stitches on our needles as we originally cast on.
Now the third row is on the Right Side of the work and we are increasing each stith with Knit Front and Back. We now have the original number of stitches back on our needles. Yay!
And row four on the wrong side of the work, we finish up by simply Purling all the way across the row.
After knitting these four rows, simply repeat the pattern until your piece is the length you desire.
---
KNITTING PATTERN for Granite Stitch
Cast On in multiples of 2
Row 1: Knit entire row
Row 2: Knit Two Together (K2Tog)
Row 3: Knit Front and Back (KFB)
Row 4: Purl entire row
---
THANK YOU FOR VISITING STUDIO KNIT
I hope you are inspired to knit up this Granite Stitch pattern in your next knitting project.
If you'd like even more great knitting ideas, please make sure you join my mailing list. Subscribing to my YouTube channel Studio Knit is another easy way for us to stay connected and help support my work for free.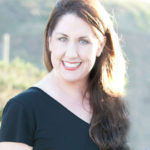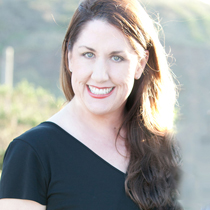 Happy Knitting to You!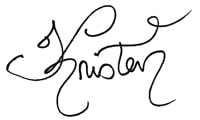 ---