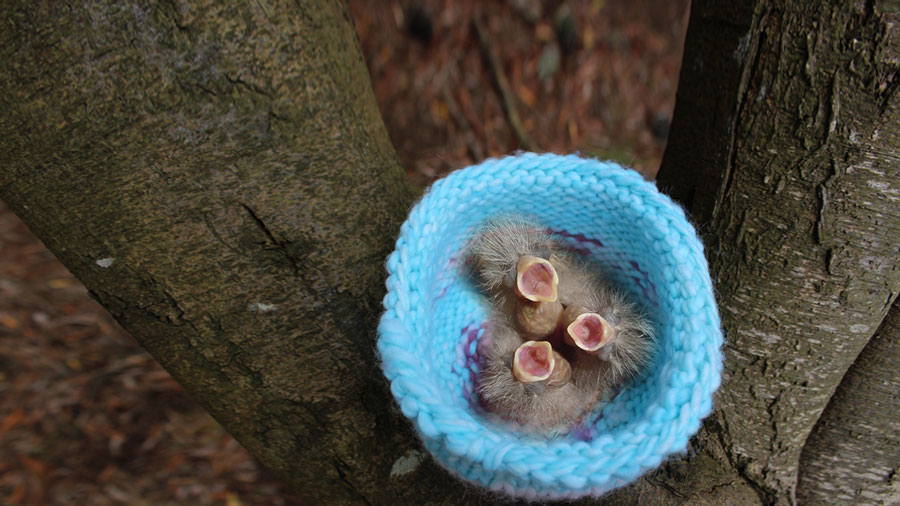 Learn how to easily knit a birds nest to help rehabilitate abandoned baby chicks and rodents rescued from emergency situations. This project is perfect for experienced beginners comfortable knitting in the round on circular needles. Birds nests must be knit tightly, so little beaks and claws don't get caught in loose stitches. As such, we are going to knit with our bulky weight yarn held double. The finished nest measures approximately 4″ tall x 6″ diameter.
Get my entire written knitting pattern below to quickly knit this medium-sized nest. I also have a comprehensive video tutorial to help you immediately start knitting for these sweet animals in need.
How to Help Animal Rescue Groups in the Devastating Bushfires of Australia
Updated January 20, 2020 – Find where to send your knitted items and financial support:
Donate emergency funds to care for injured wildlife at WWF: WWF's mission is to halt the decline of threatened plants and animals and to support their recovery. Your financial donation is the most impactful, so please consider helping the animals today with an online financial gift.
Mail knitted items directly to Australia: This is a national animal care organization that actively distributes care packages across Australia directly to where they are needed.
Queensland Royal Society for Prevention of Cruelty to Animals (RSPCA)
C/O Lee Pirini
Locked Bag 3000
ARCHERFIELD BH QLD 4108
AUSTRALIA

Search Animal Rescue Group's drop-off hubs of knitted items: Locations are listed as hubs to receive handmade items. If you don't see a hub in your area, please keep checking back as donors are being added to this list in real-time.
Animal Rescue Craft Guild's Facebook Page: The Rescue Collective and Animal Rescue Collective (ARC) and Animal Rescue Craft Guild are all one team, alongside many rescue groups helping the fire zones across 5 states, backed by a registered charity (MKC). 100% volunteer-run. Their group coordinates the making and supply of craft items that can be used by animal rescues.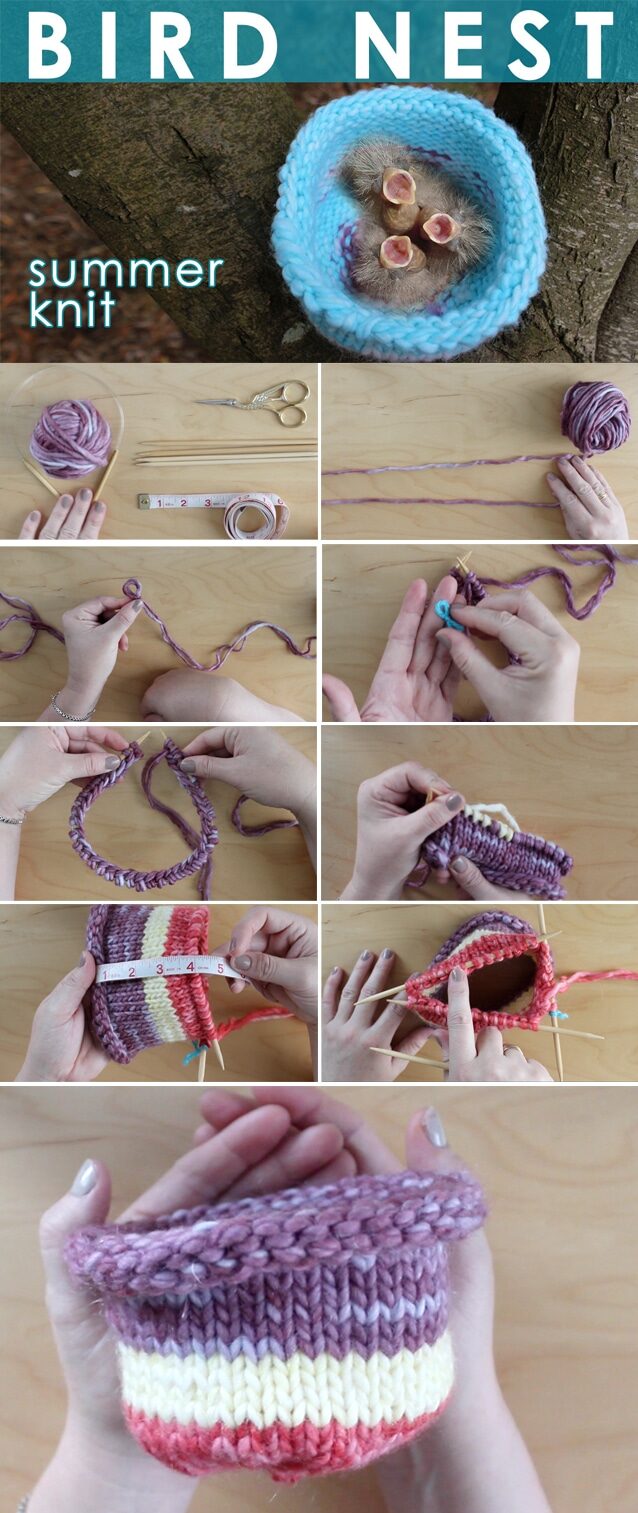 ---
TOOLS AND MATERIALS to Knit a Birds Nest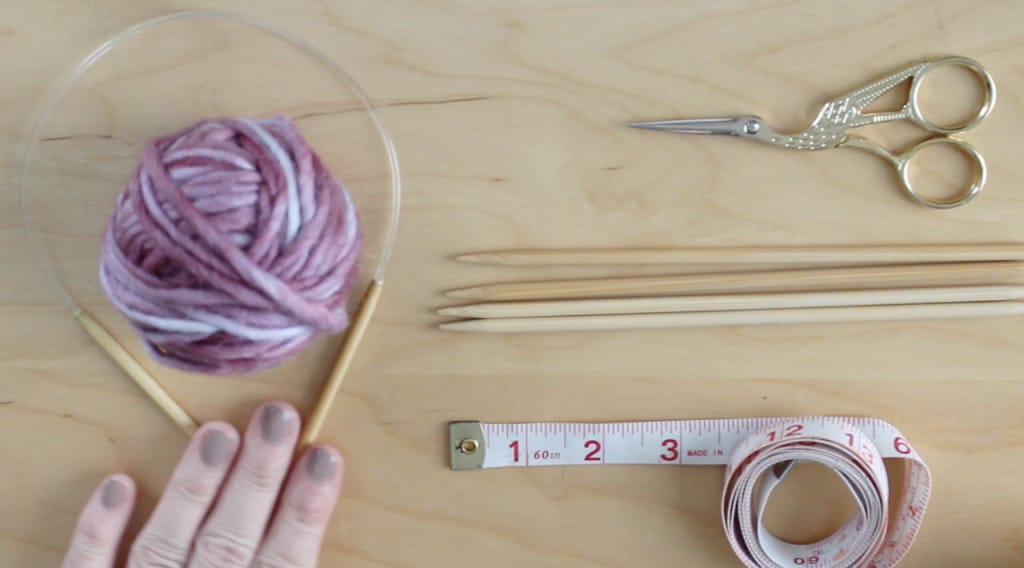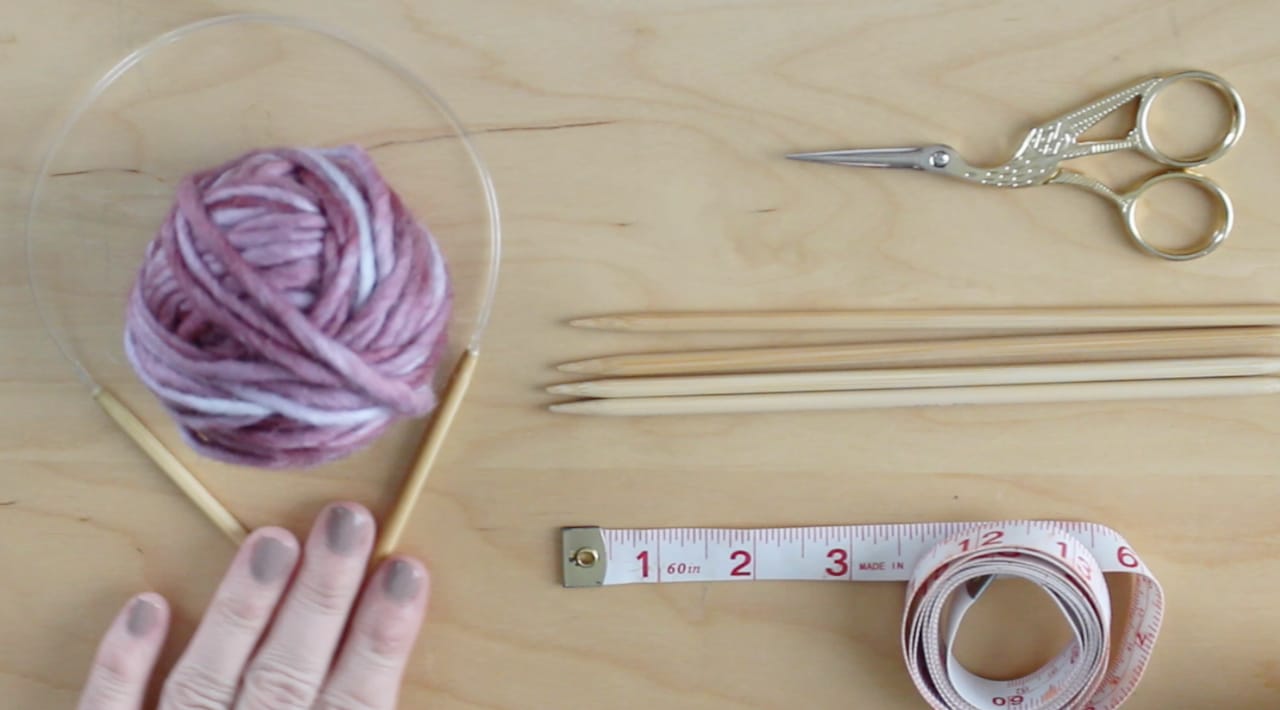 As an Amazon Associate and member of other affiliate programs, I earn commissions from qualifying purchases at no additional cost to you.
Find my favorite knitting tools, books, and gifts in my Studio Knit Amazon Shop!
---
KNITTING TECHNIQUES to Knit a Birds Nest
Need to brush up or learn a new technique? Check out my entire library of Knitting Techniques to help you knit up this project.
---
WATCH FULL VIDEO TUTORIAL to Knit a Birds Nest
---
GET YOUR FREE PRINTABLE KNITTING PATTERN to Knit a Birds Nest
EMAIL SUBSCRIBERS: Download Your Ad-Free Printable PDF Pattern. You will receive an email invitation to my "Knitting Freebies" page.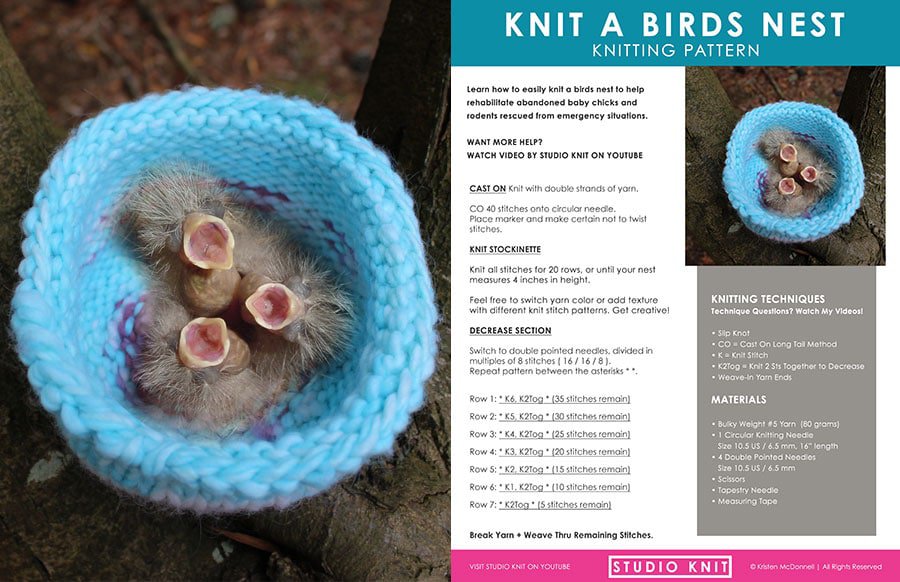 ---
How to Knit a Medium-Sized Unfelted Nest for Wildlife
FINISHED NEST SIZE: Approximately 4″ tall x 6″ diameter.
1 – Knit Double-Stranded, with two strands of yarn. Doubling up on our yarn helps the nest to be sturdy and durable.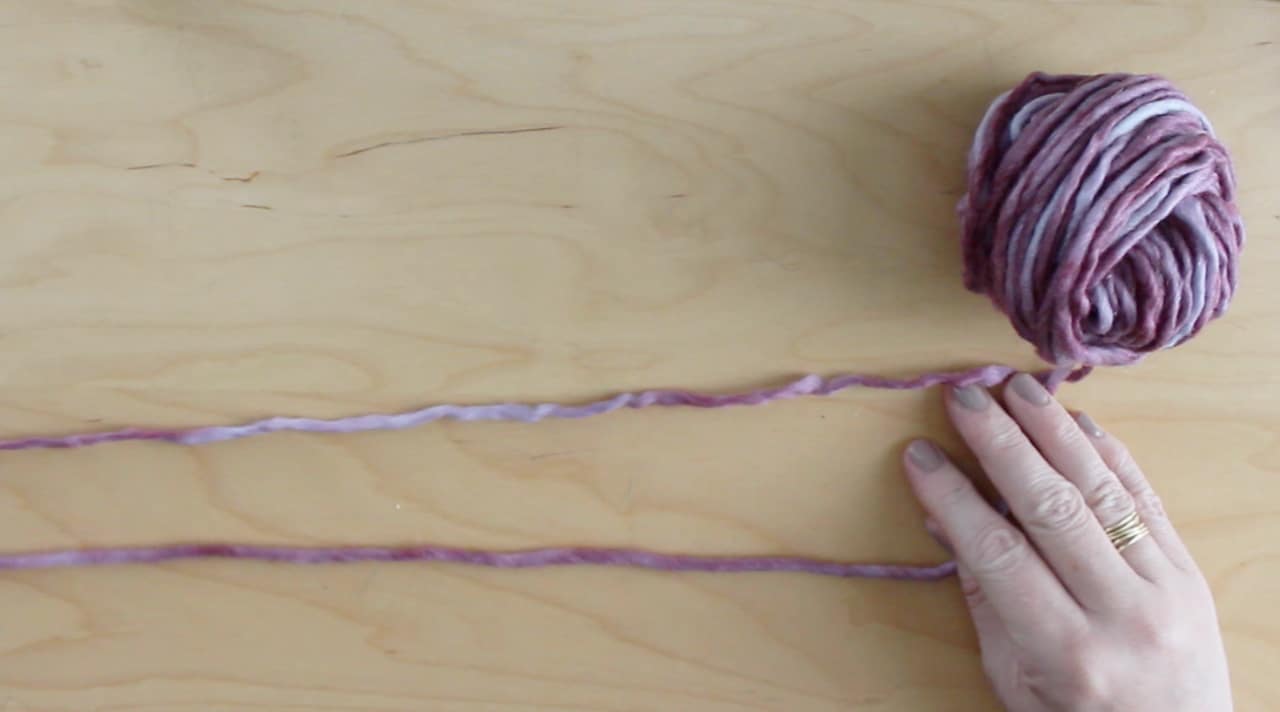 2 – Make a SLIP KNOT and CAST ON 40 stitches onto your circular needle using the simple long-tail cast on method holding your yarn double.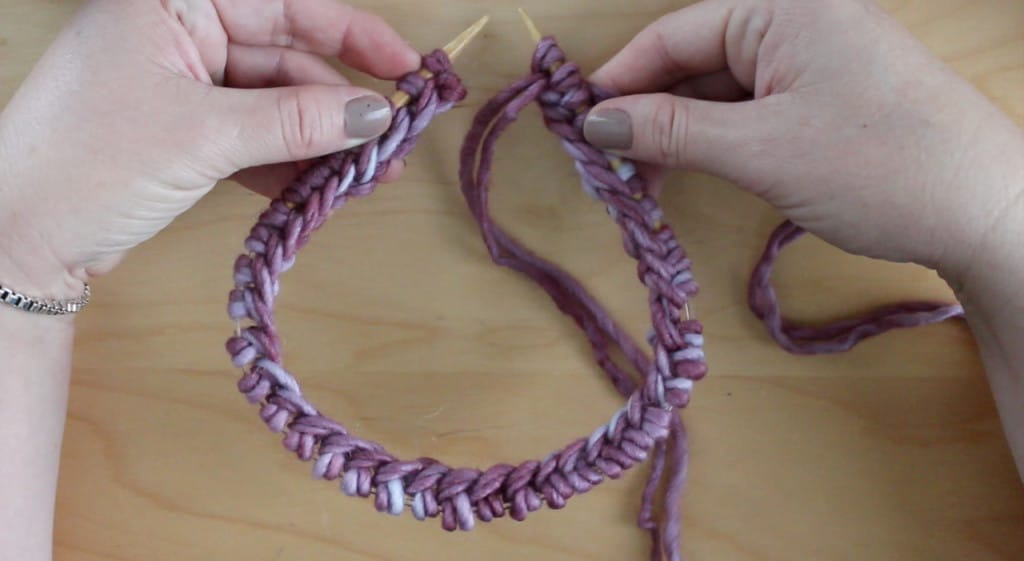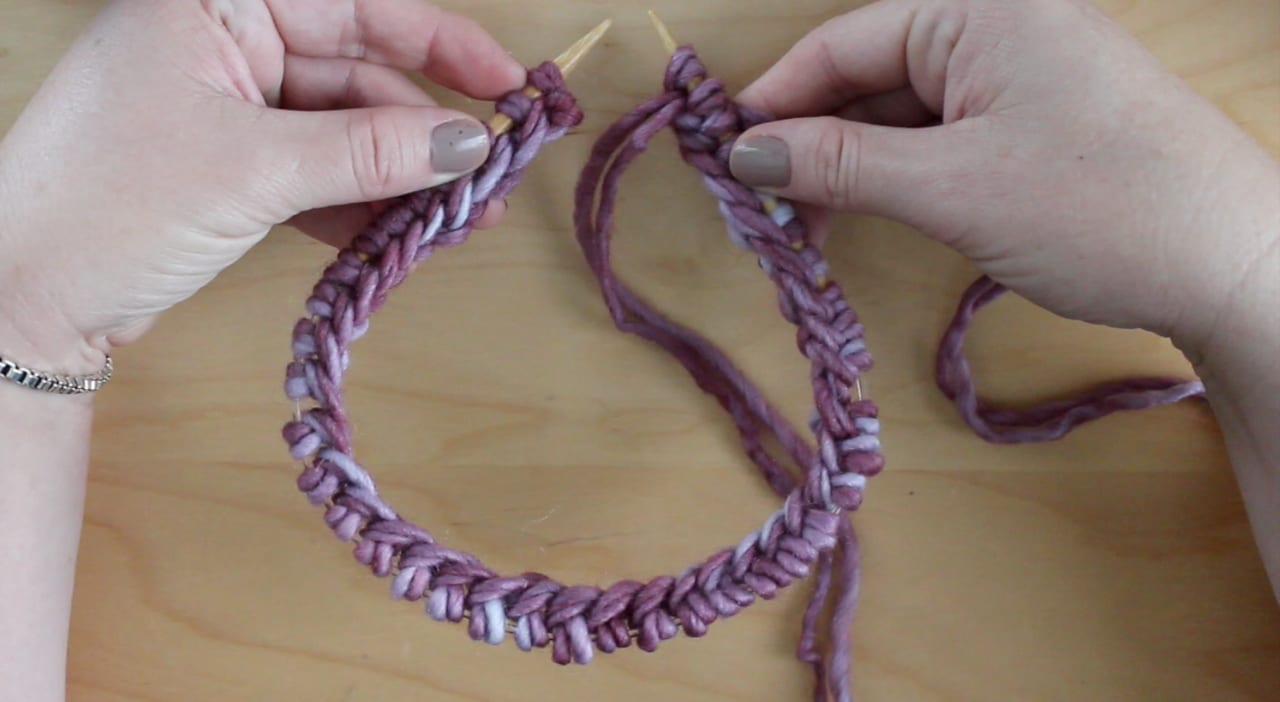 3 – Place a marker and make certain not to twist our stitches. Let us begin knitting in the round!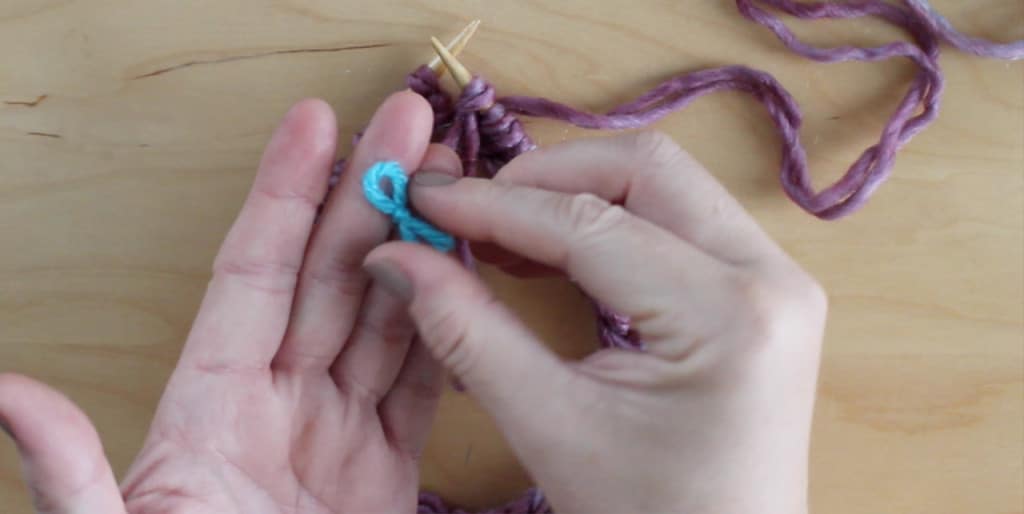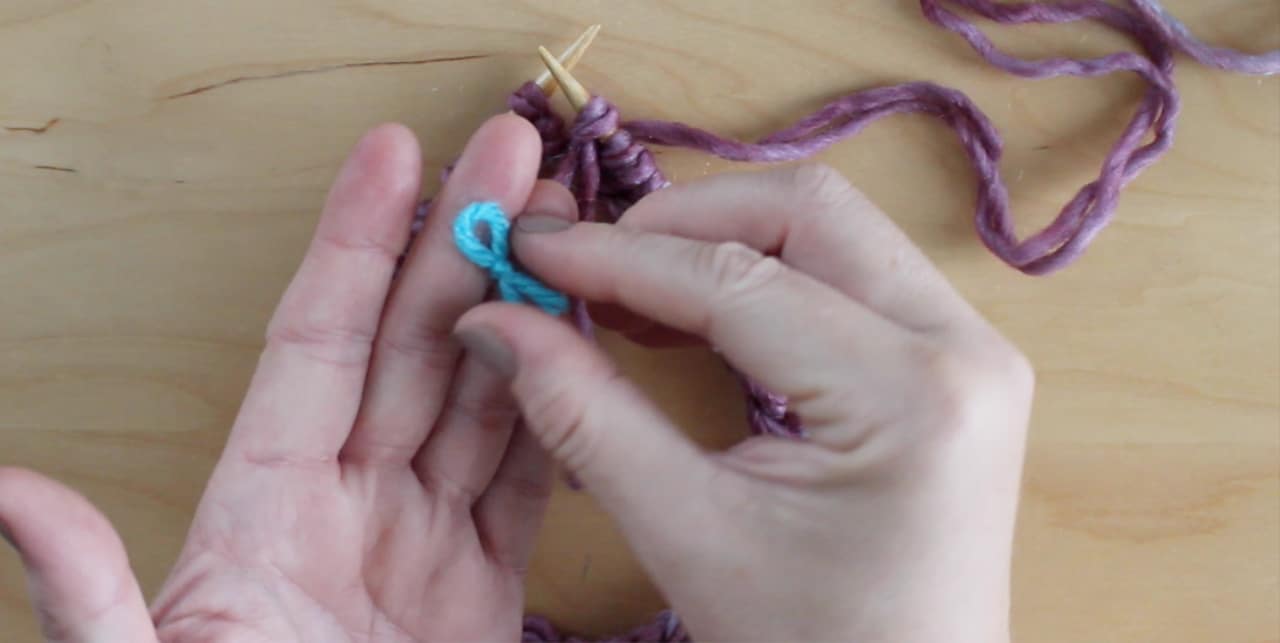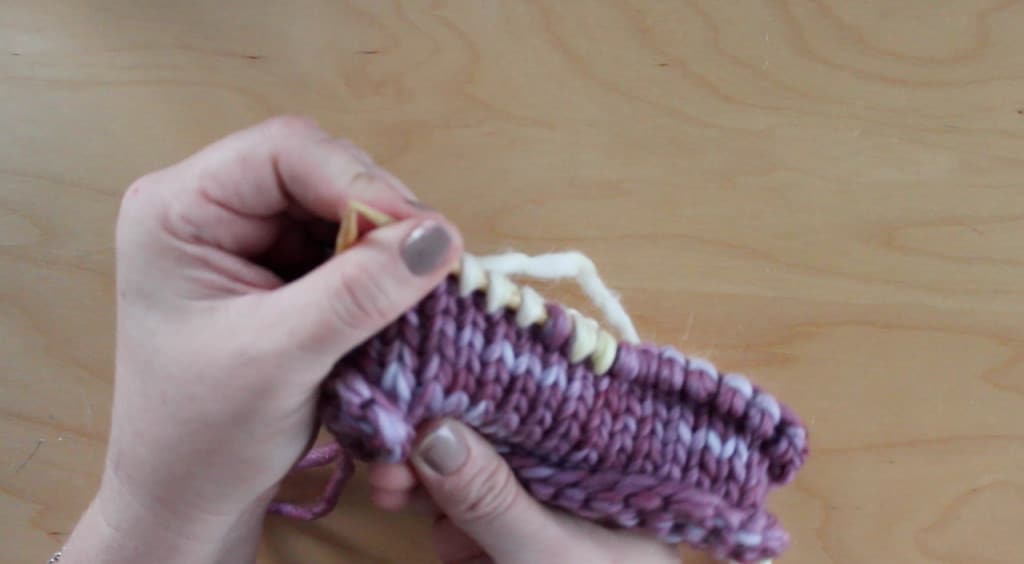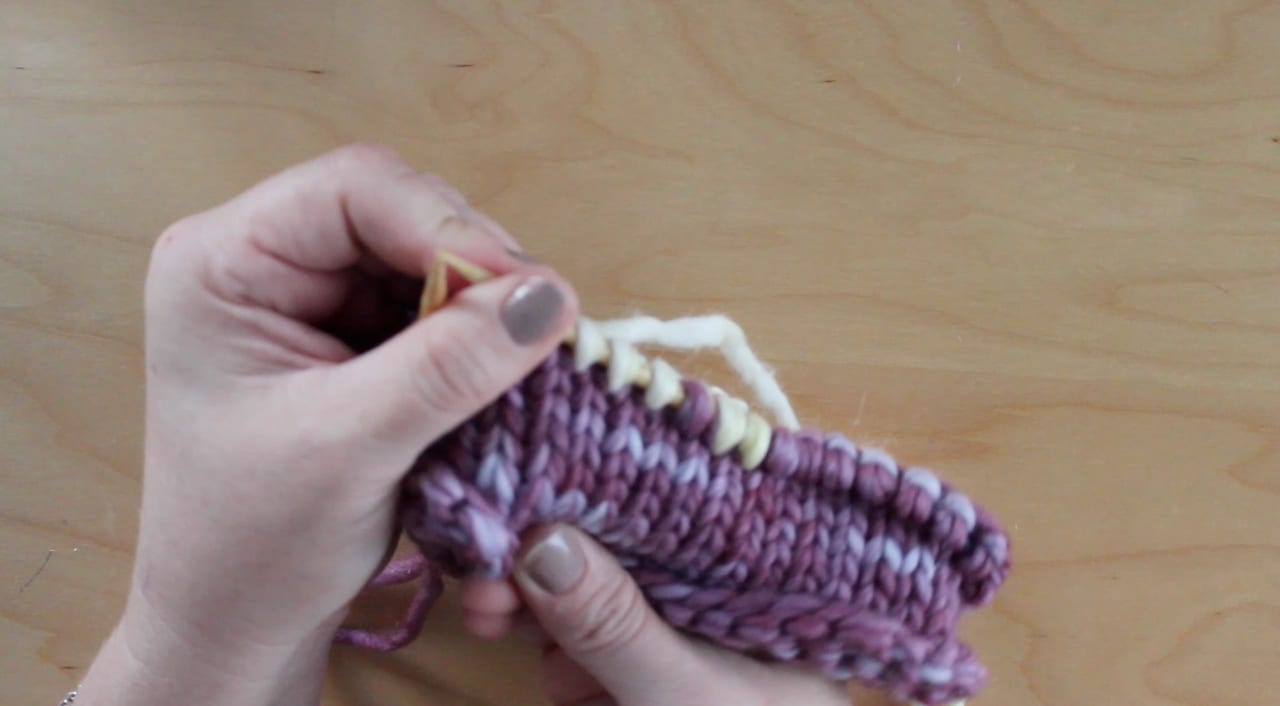 4 – Once we have knitted the Stockinette Stitch in the round for about 20 rows, or until your nest reaches at least 4 inches in height, it is time to begin our decreases.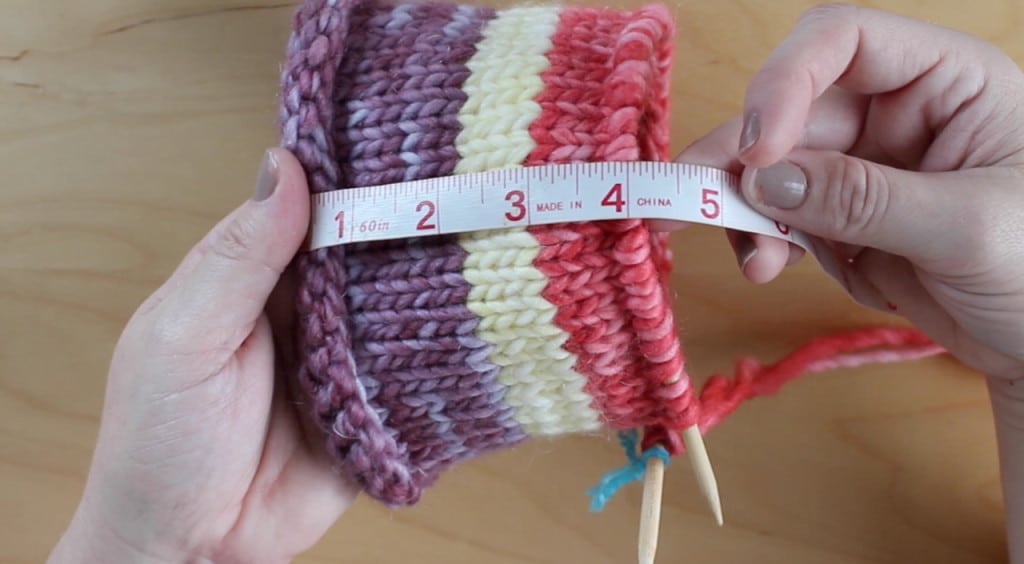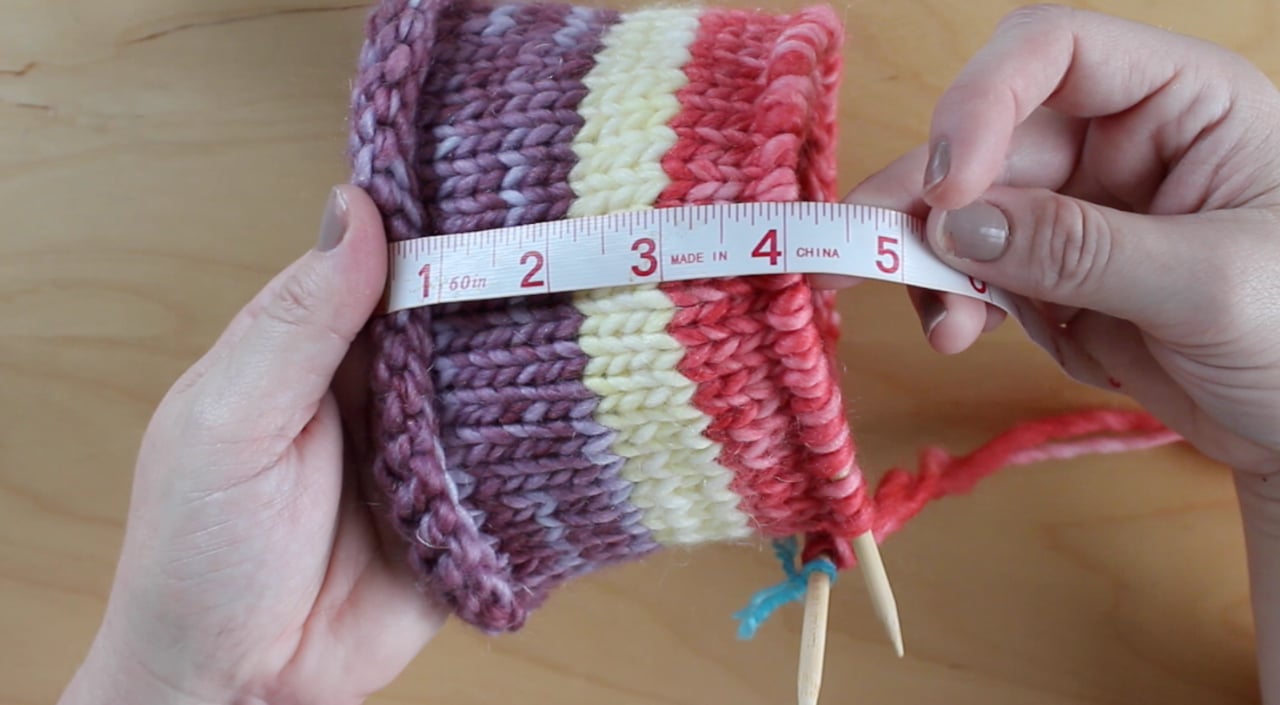 5 – Switch to double pointed needles for your decreases divided in multiples of 8 stitches ( 16 / 16 / 8 ).
Repeat pattern between the asterisks * *.
Row 1: * K6, K2Tog * (35 stitches remain)
Row 2: * K5, K2Tog * (30 stitches remain)
Row 3: * K4, K2Tog * (25 stitches remain)
Row 4: * K3, K2Tog * (20 stitches remain)
Row 5: * K2, K2Tog * (15 stitches remain)
Row 6: * K1, K2Tog * (10 stitches remain)
Row 7: * K2Tog * (5 stitches remain)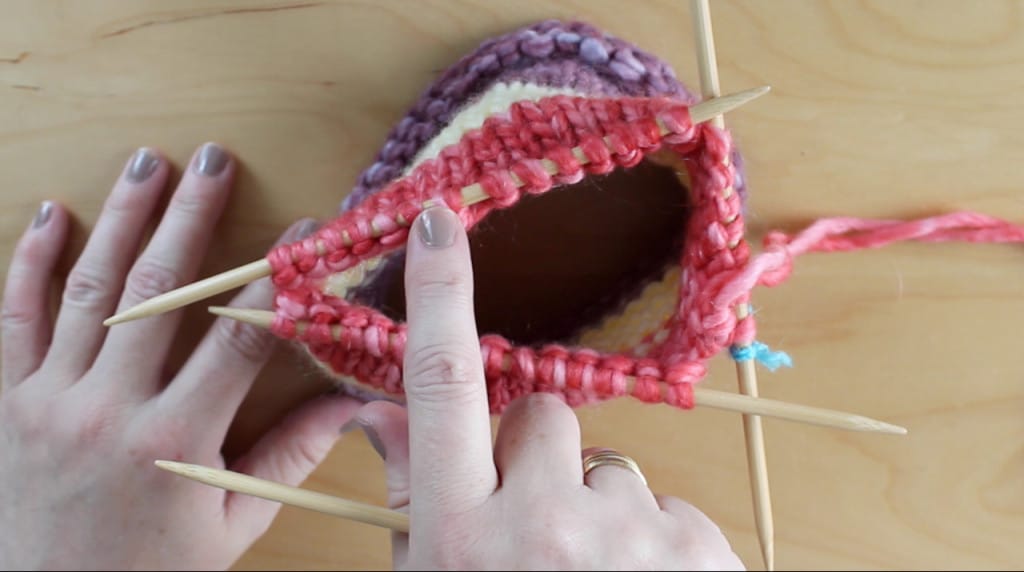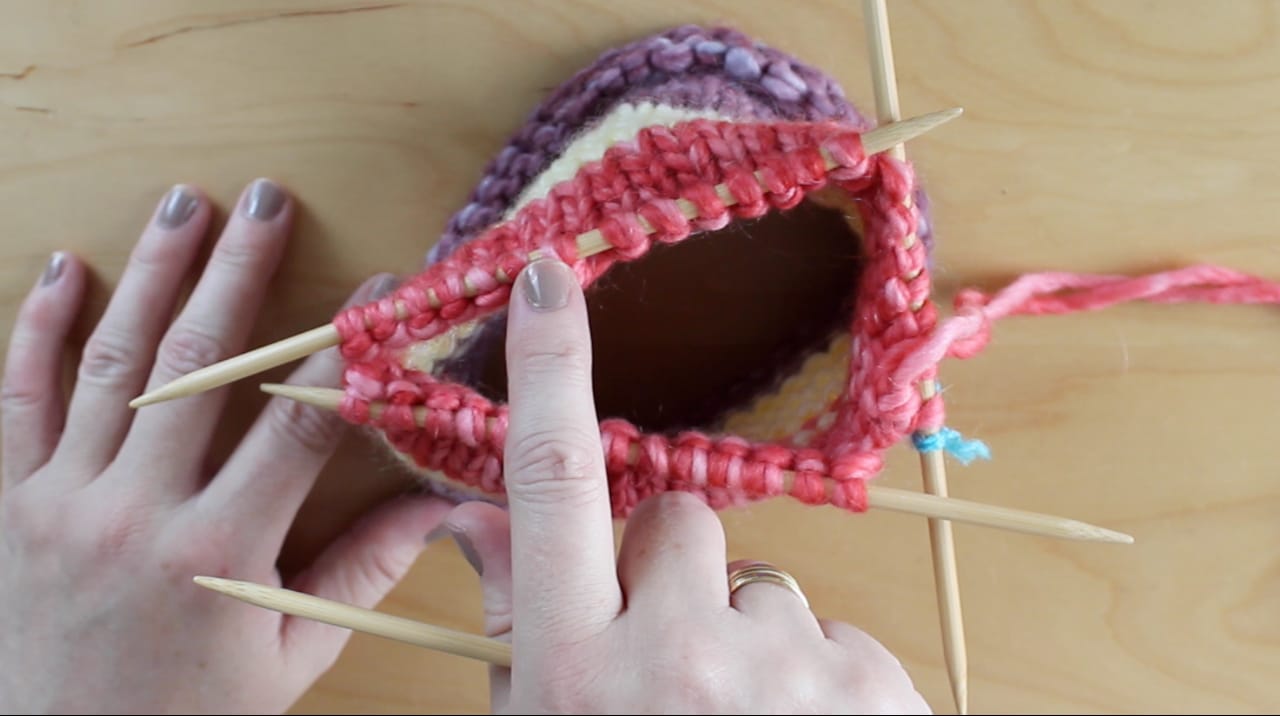 6 – Break yarn, leaving about 10 inches of yarn tail. With your tapestry needle, weave it through your remaining stitches. Weave the yarn through and break it off. You are done!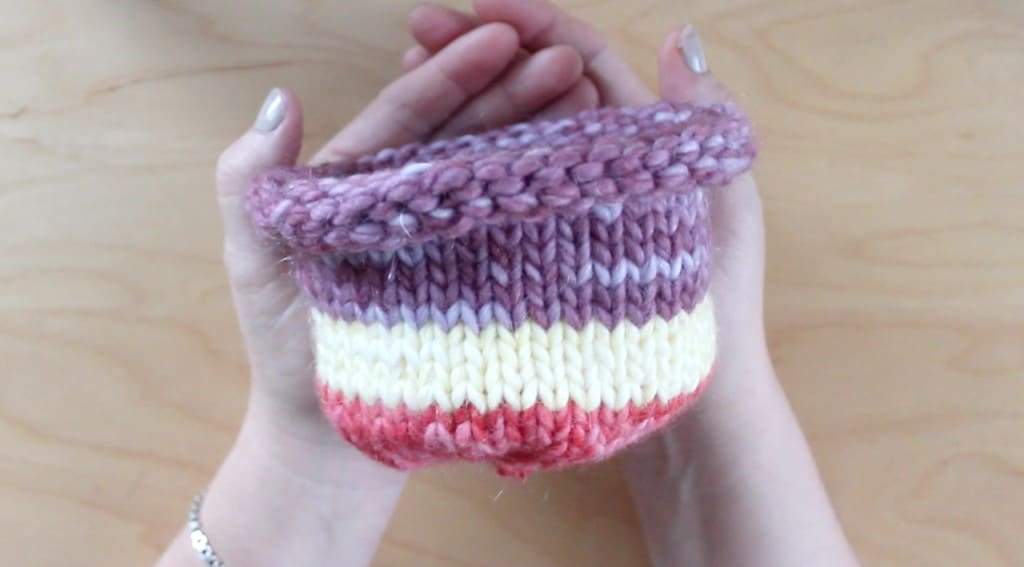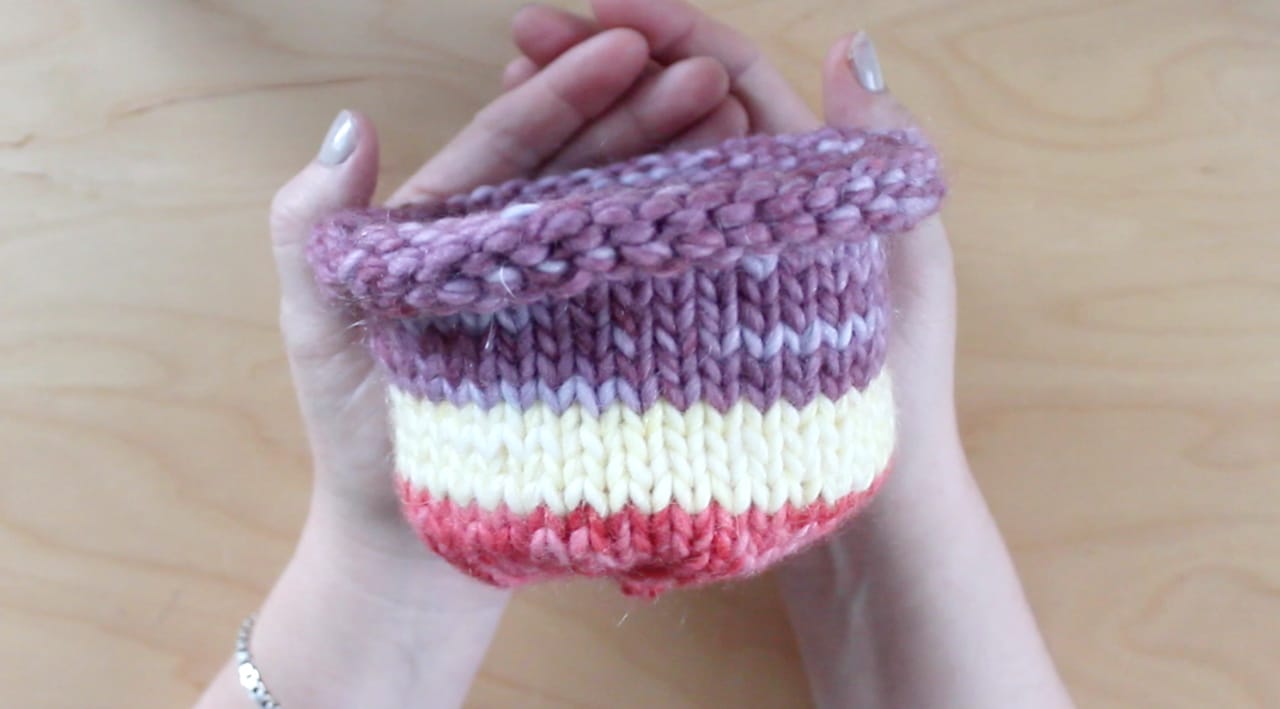 ---
THANK YOU FOR VISITING STUDIO KNIT
I hope you are inspired to knit up lots of sweet birds nests for endangered wildlife today. Please check out more of my charitable knitting project ideas.
If you'd like even more great knitting ideas, please make sure you join my mailing list. Subscribing to my YouTube channel Studio Knit is another free and easy way for us to stay connected and help support my work.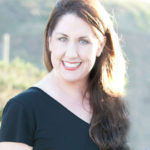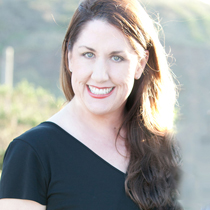 Happy Knitting to You!