7 Knit Basketweave Stitch Variations
These Basketweave Stitch Variations create an interwoven illusion of texture for your next knitted project. Each of my stitch patterns found below gives you free written instructions, knitting charts, and video tutorials.
Beginning knitters will enjoy creating impressive projects with easy knit and purl stitches: Basketweave Stitch, Lattice Seed Stitch, Garter Checkerboard, Basket Loop, and Wide Basketweave Stitch.
Knitters comfortable with cable stitch techniques will enjoy making the Lattice Cable Stitch and Diagonal Basketweave Cable Stitch patterns.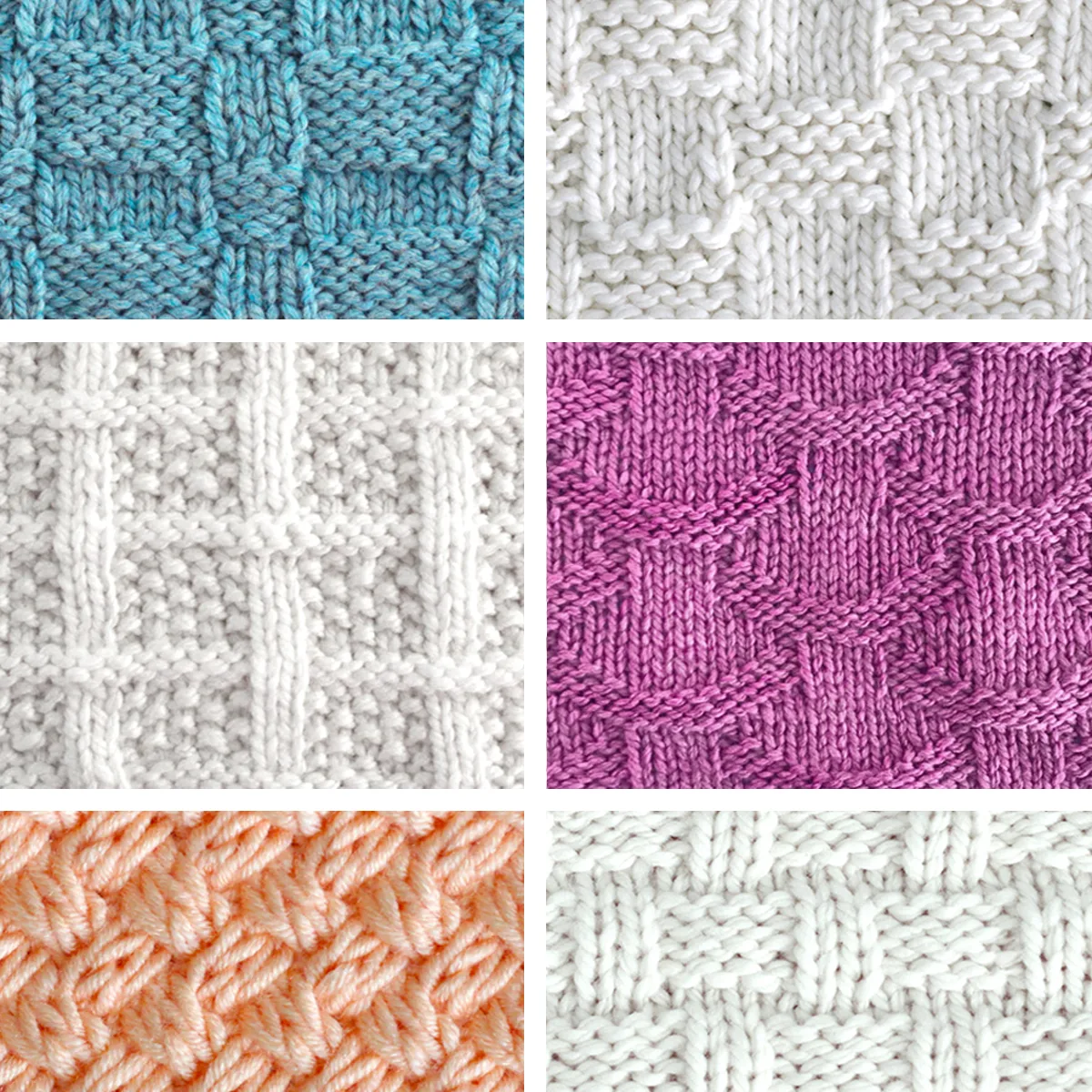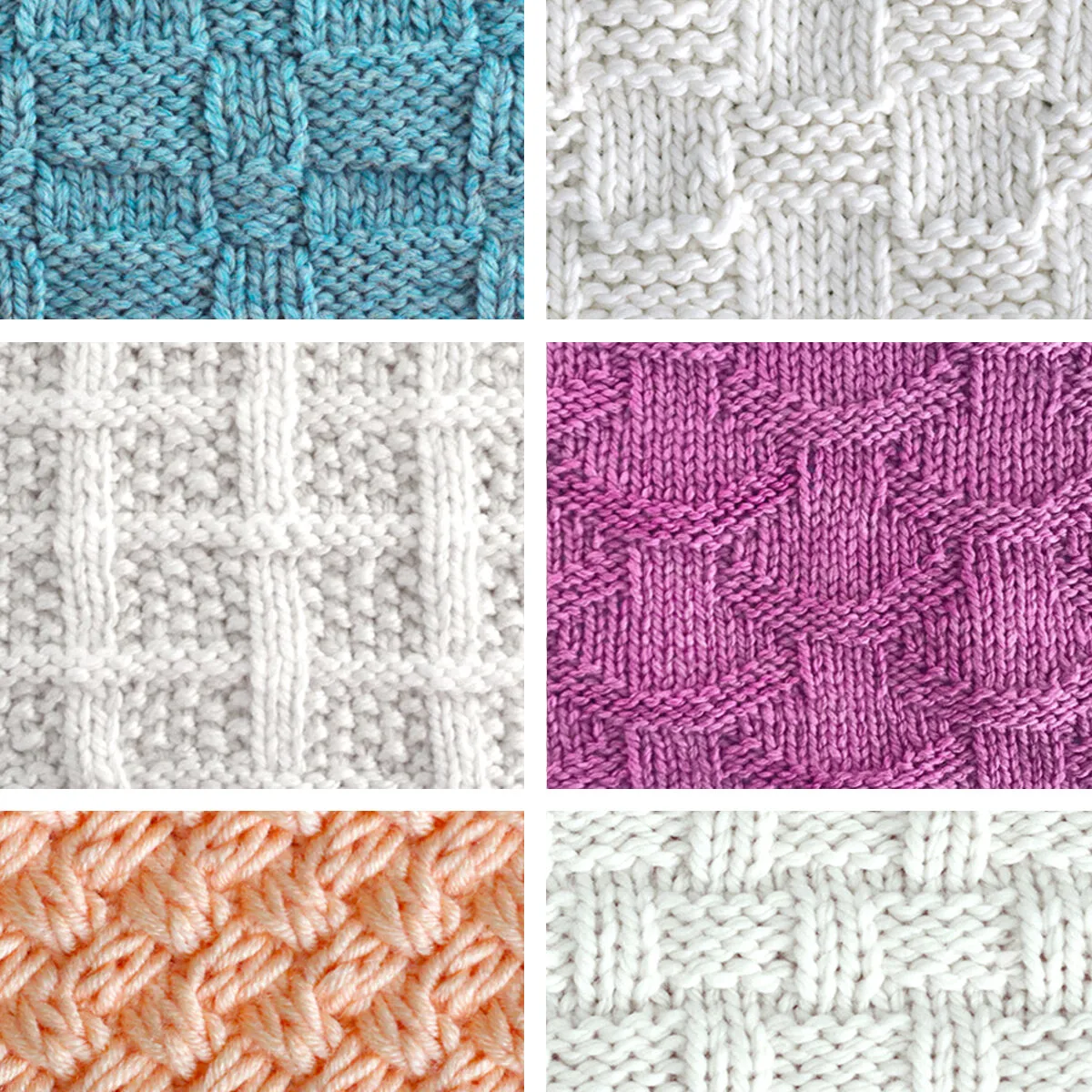 ---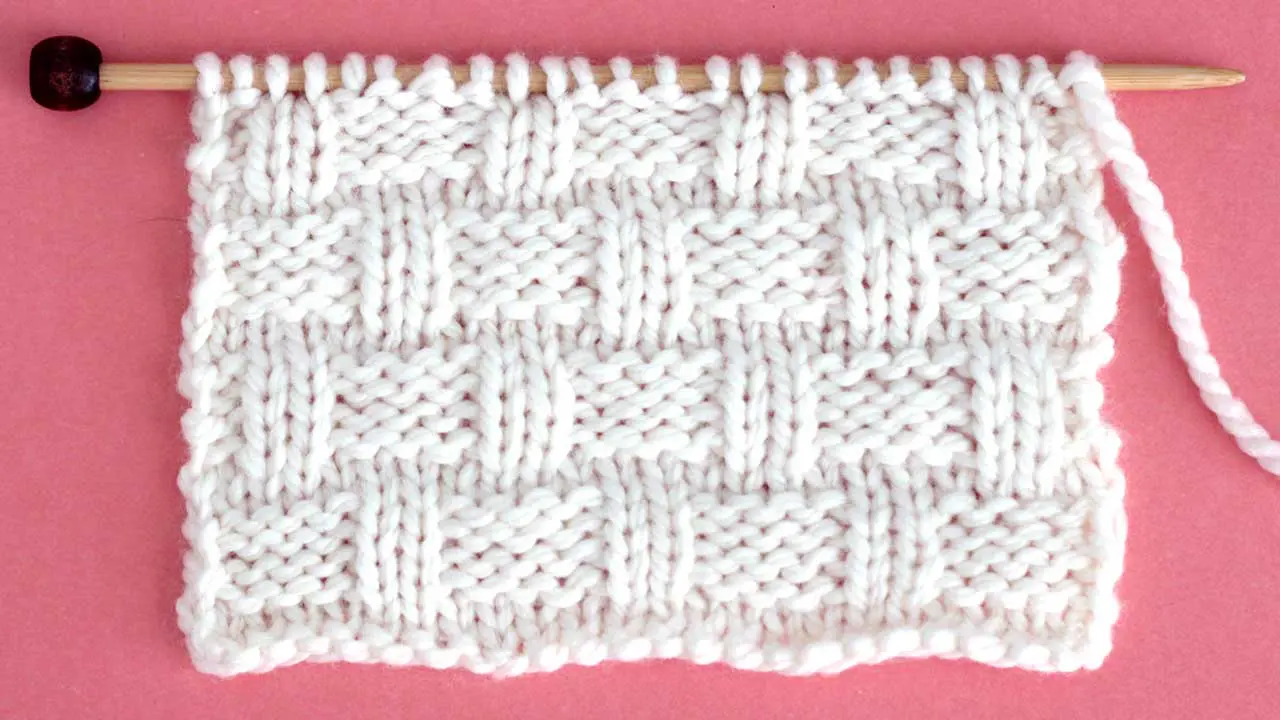 The Basketweave Stitch Pattern gives a complex illusion of a woven knit, but all you need to know is how to Knit and Purl. This 12-Row Repeat Knit Stitch Pattern is a great stitch for scarves, hats, blankets, and more!
---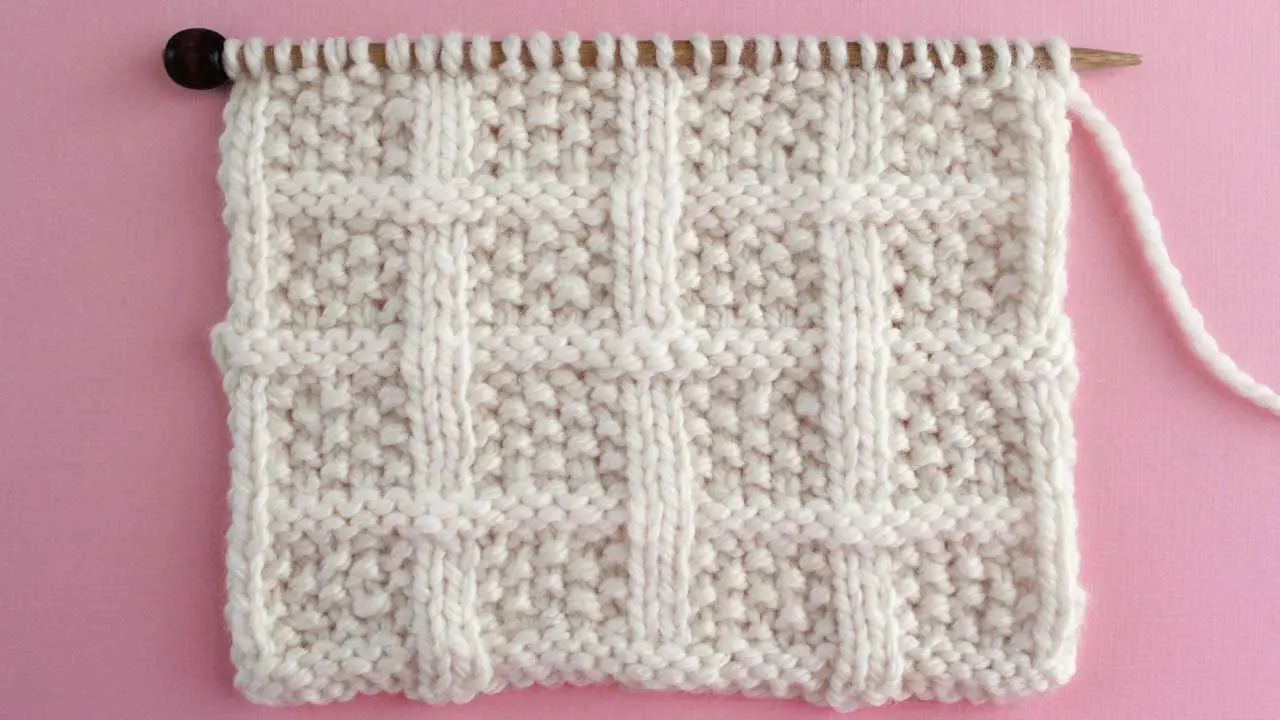 The Lattice Seed Stitch Knitting Pattern creates a wide braided basketweave design woven atop a seeded background. This 18-Row Repeat Knit Stitch Pattern looks like a complicated cabled design but is actually achieved with a simple combination of knits and purls.
---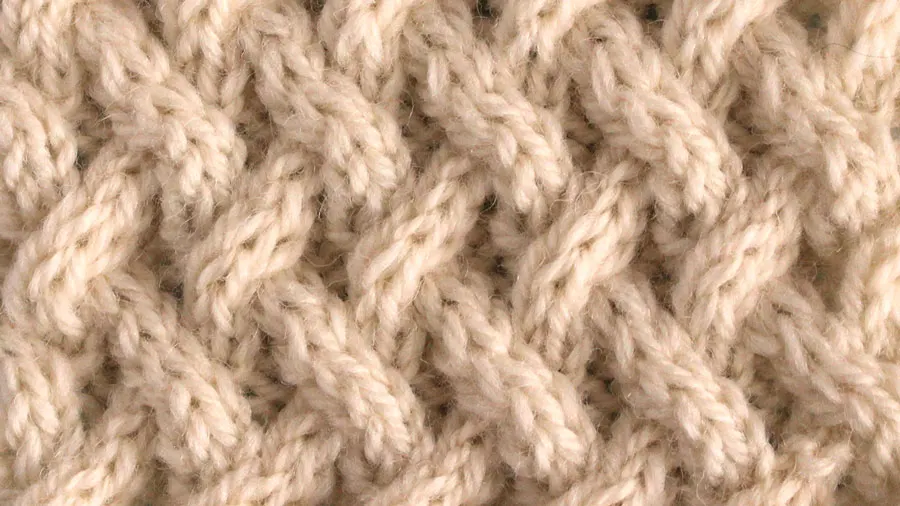 The Lattice Cable Stitch Knitting Pattern is a beautiful woven design popular for a variety of knitting patterns. This cable stitch design quickly reveals a diagonal interlocked basketweave design with a simple 8-Row Repeat Knit Stitch Pattern.
---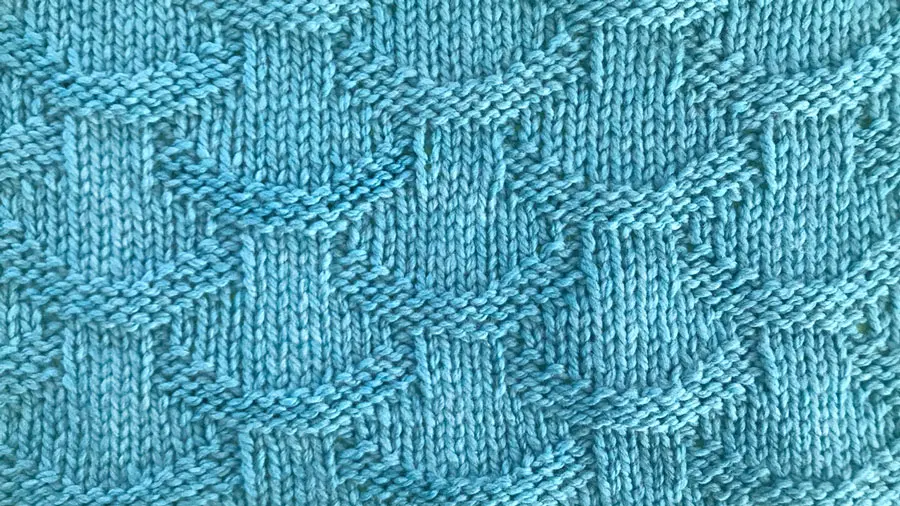 This Basket Loop Stitch Knitting Pattern is an easy pattern that creates a textured basketweave illusion of looping interwoven rings atop a background of vertical pillars. This 14-Row Repeat Knit Stitch Pattern looks complex, but it really just a simple combination of knits and purls.
---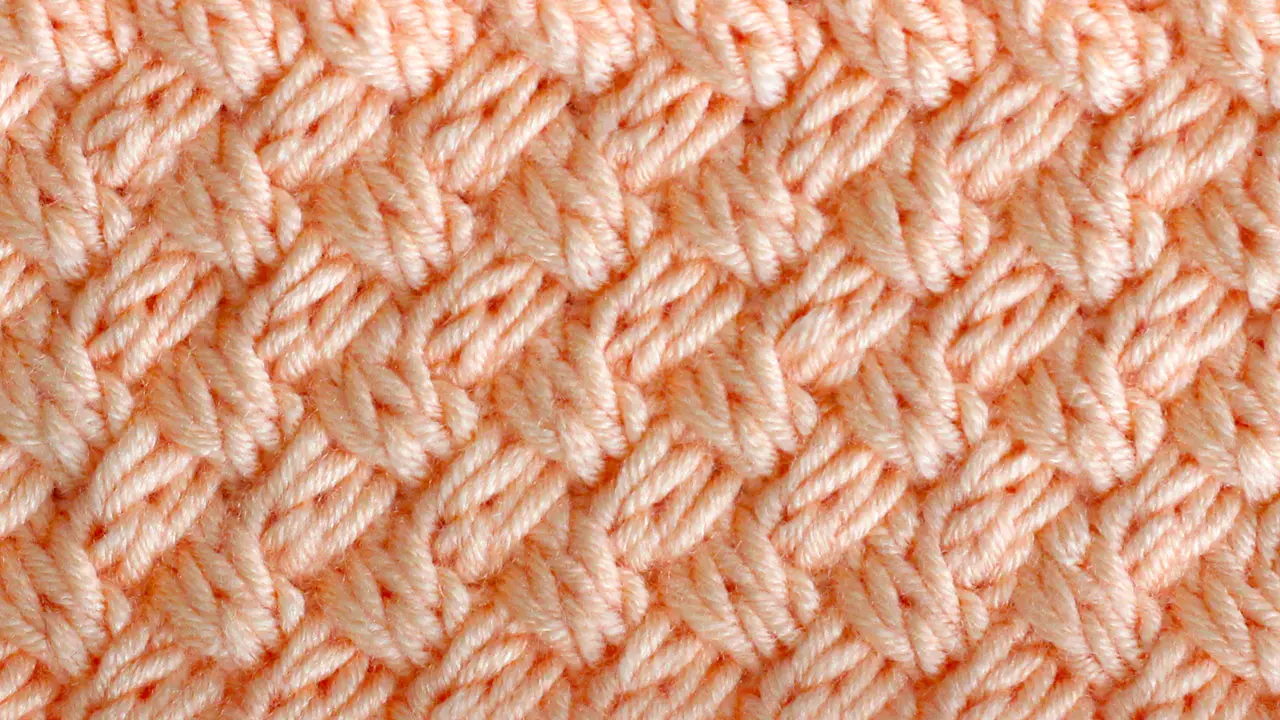 Learn how to knit this beautiful Diagonal Basketweave Cable Stitch. This 4-Row Repeat design is diagonal and has a woven, braided look using cable stitches. This stitch pattern is a very tight weave.
---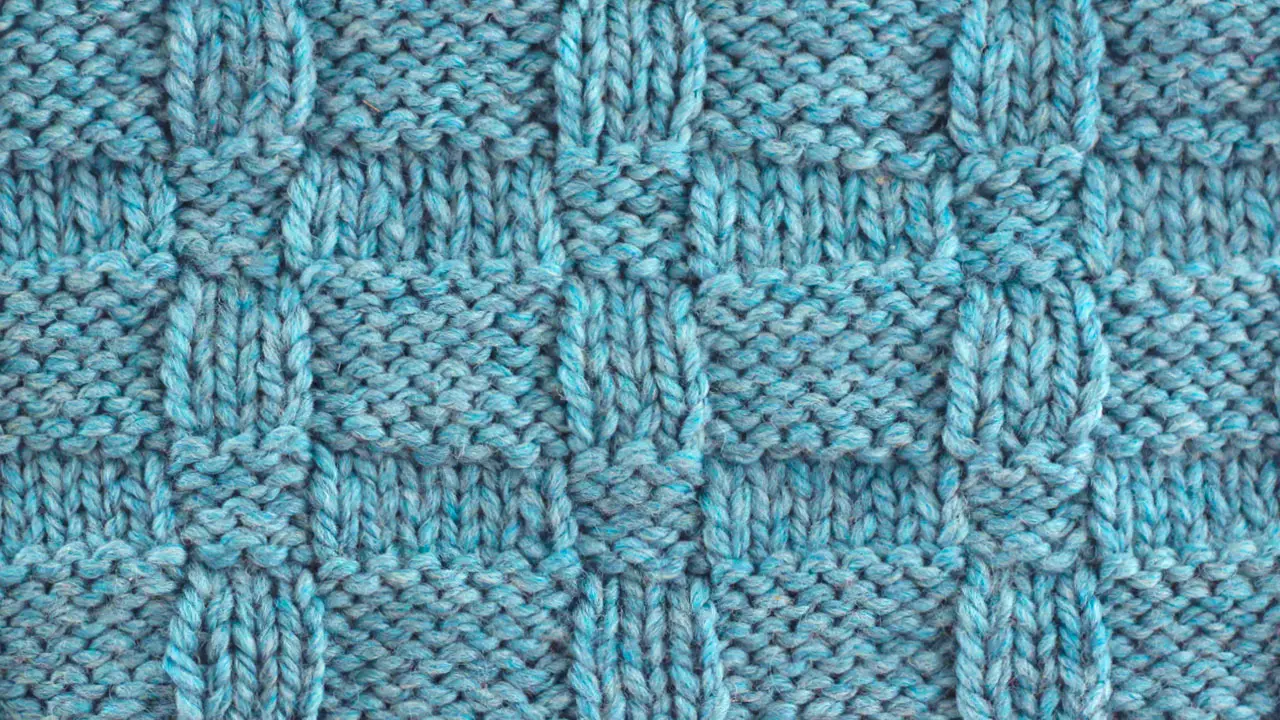 This Wide Basketweave Stitch Knitting Pattern easily creates an interwoven illusion using knits and purls with different widths of textured strips in a 10-row repeat pattern.
---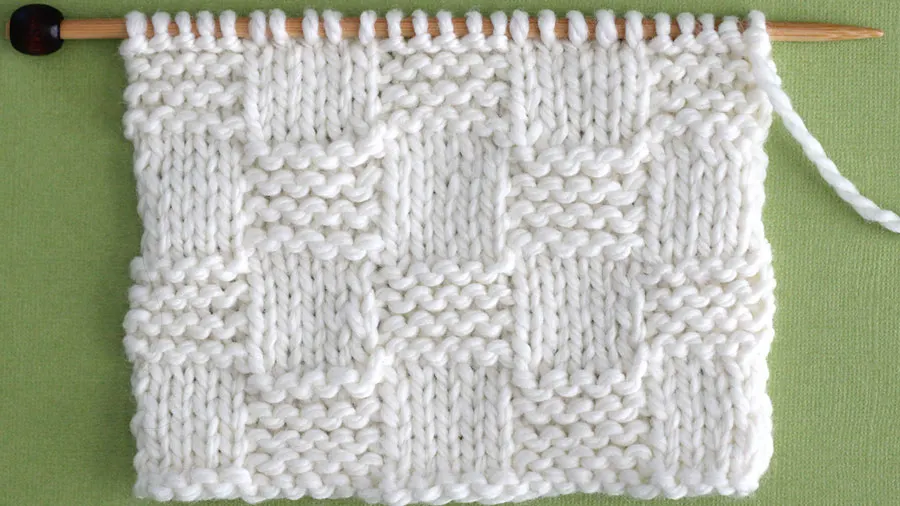 This vintage Garter Checkerboard Stitch Knitting Pattern is a combination of garter and stockinette stitch patterns, blocked together. This 14-Row Repeat Knit Stitch Pattern looks really intricate to knit, but it's actually quite simple. With just a pattern of knit and purl techniques, you can create a woven illusion, similar to the Basketweave Stitch Pattern.
---
THANK YOU FOR VISITING STUDIO KNIT
I hope you are inspired to give some of my Basketweave Stitch Patterns a try in your next knitting project.
If you'd like even more great ideas, please make sure you join my mailing list. It's a free and easy way for us to stay connected.