Join us as we complete a beautiful afghan blanket over the entire 6 weeks of the Bernat Stitch Along.
BERNAT STITCH ALONG CLUES REVEALED: Find all of your Stitch Along Clues right here on this website page. Each Clue includes a new video and a link to download a printable knitting pattern.
Weekly videos show you the finished versions of how my section knitted up that week. I'll also give you an overview by giving close-up knitting tips and techniques to help you fully understand that week's written pattern.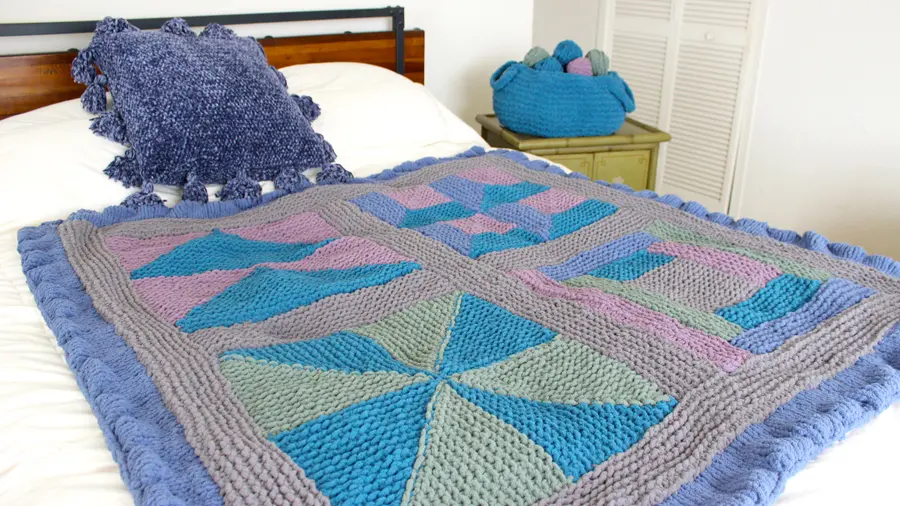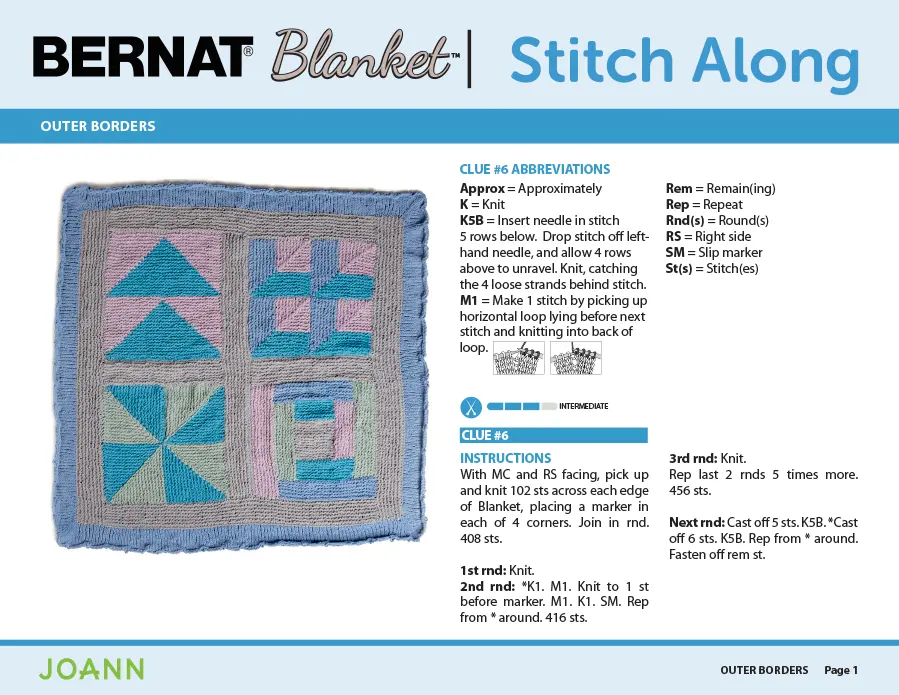 ---
BERNAT BLANKET STITCH ALONG
---
THANK YOU FOR VISITING STUDIO KNIT
If you'd like even more great knitting ideas, please make sure you join my mailing list. Subscribing to my YouTube channel Studio Knit is another easy way for us to stay connected and help support my work for free.
Happy Knitting to You!