BERNAT STITCH ALONG KNITTING PROJECTS
Join us as we complete a beautiful afghan blanket over the entire 6 weeks of the Bernat Stitch Along. There are 2 bonus projects for those of you who want a little more. During weeks 1, 2, and 3 we will work on a comfy pillow. Then weeks 4, 5, and 6, we're also knitting up a basket.
GET YOUR MYSTERY CLUES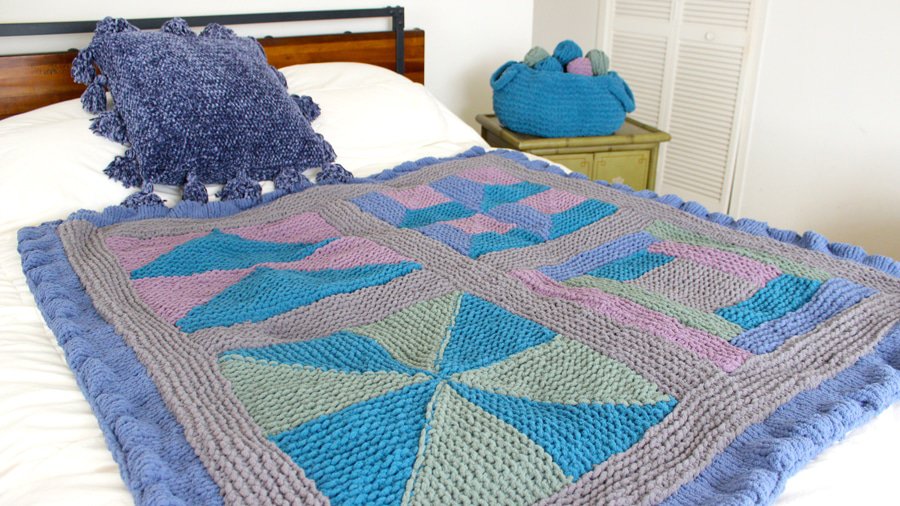 BERNAT STITCH ALONG CLUES REVEALED: Find all of your Stitch Along Clues right here on this website page. Each Clue includes a new video and a link to download a printable knitting pattern. Weekly videos show you the finished versions of how my section knitted up that week. I'll also give you an overview by giving close-up knitting tips and techniques to help you fully understand that week's written pattern.
These project designs are great for those of you who have completed my Absolute Beginner Knitting Series. There are a lot of cool ideas to intrigue those of you who are a little more advanced.

---

_____

---
PATTERNS AND VIDEOS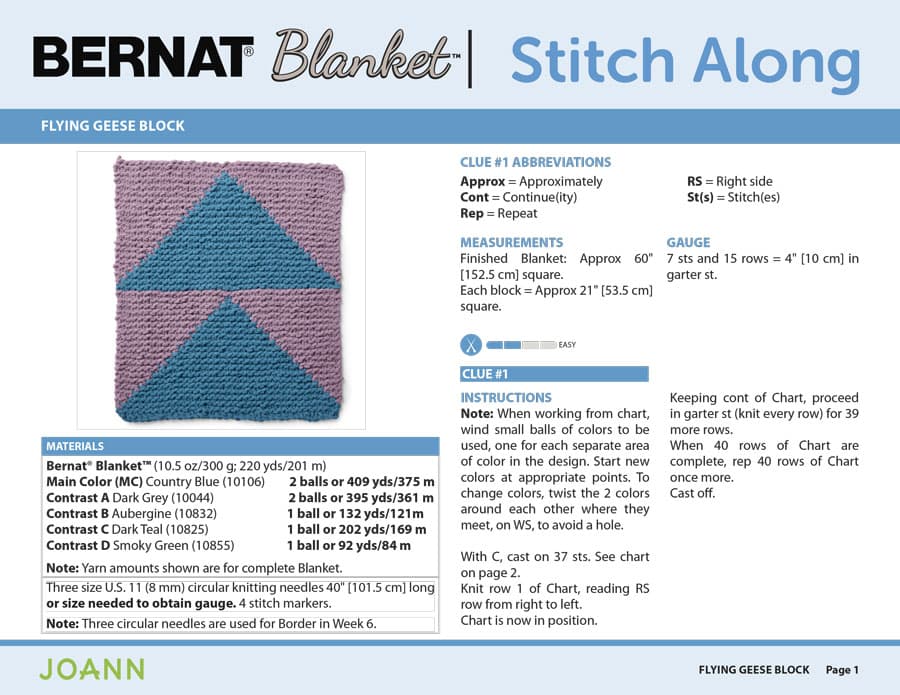 _____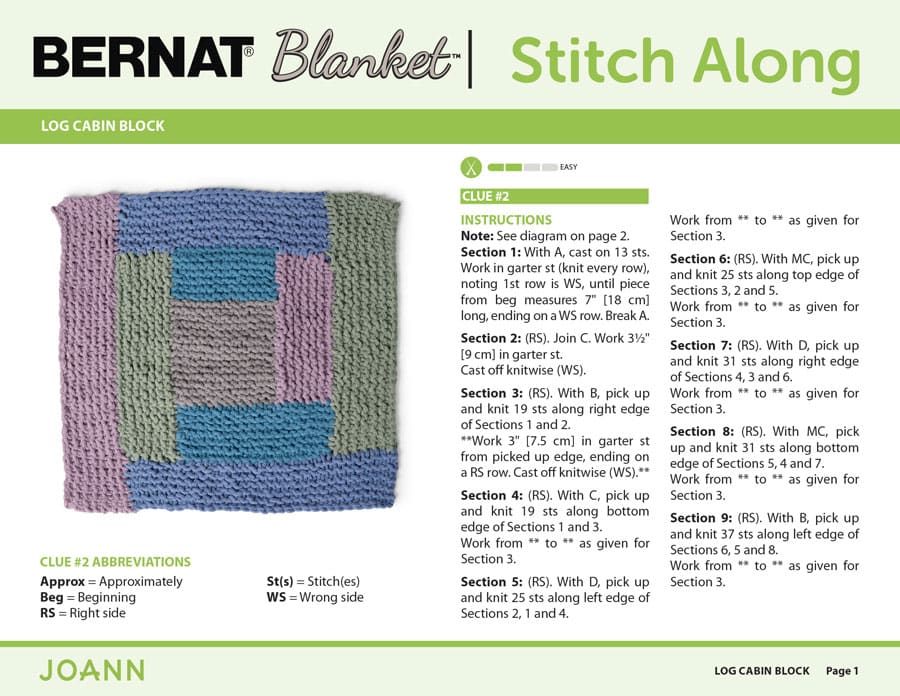 _____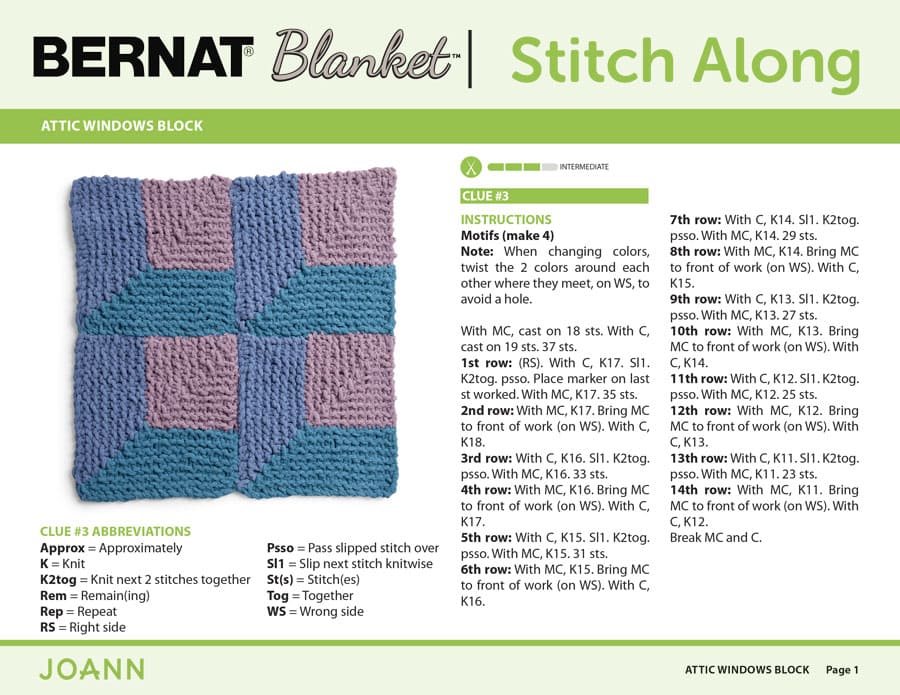 _____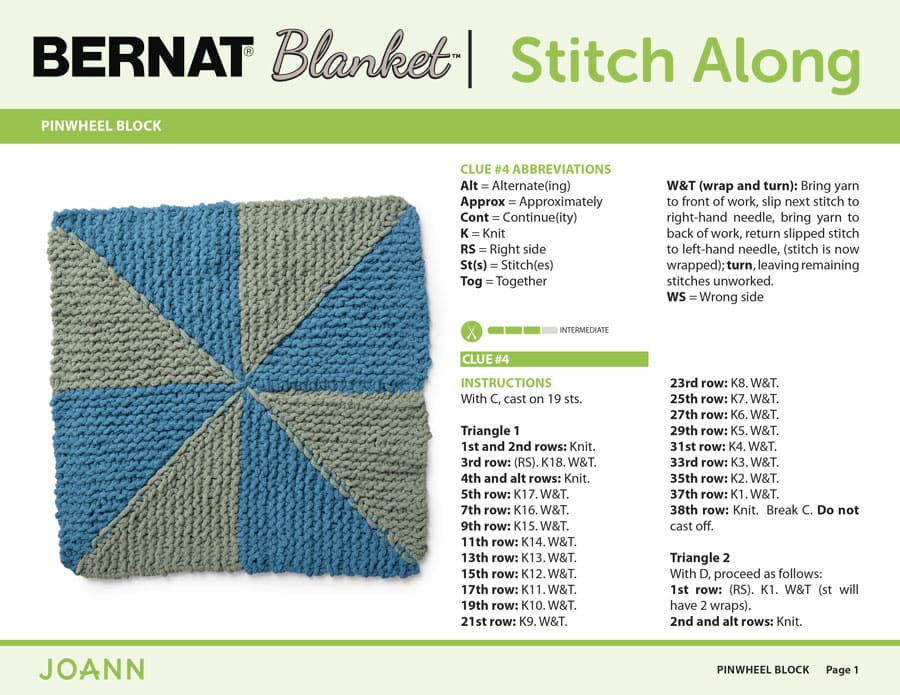 _____
BLANKET 5 of 6 – INNER BLANKET BORDERS
---
_____
_____
---
_____

BASKET 2 of 3 – BASKET SIDES
____

BASKET 3 of 3 – BASKET SIDES
---
BERNAT STITCH ALONG HOST FOR KNITTING
I'm excited to be the new Knitting Host of the Bernat Stitch Along with JOANN. I've been looking to share some larger projects as a community and this is the perfect opportunity for us to create three wonderful knitting projects together! A big thanks to JOANN and Yarnspirations for sponsoring and collaborating with me on these projects! #ad
VIDEO: BERNAT STITCH ALONG ANNOUNCEMENT