Spool Knitting I-Cords on a Loom
Learn the techniques for easy Spool Knitting I-Cords on a Loom!
Did you know we can make I-Cords without using knitting needles? We are going to dive into spool knitting, which is also called corking, French knitting, or tomboy knitting.
This is a great option for kids or anyone without any knitting experience who wants to quickly make some pretty cool knitting projects.
If you'd like to learn how to knit an I-Cord on knitting needles, make sure to check out my video tutorial on how exactly to do that.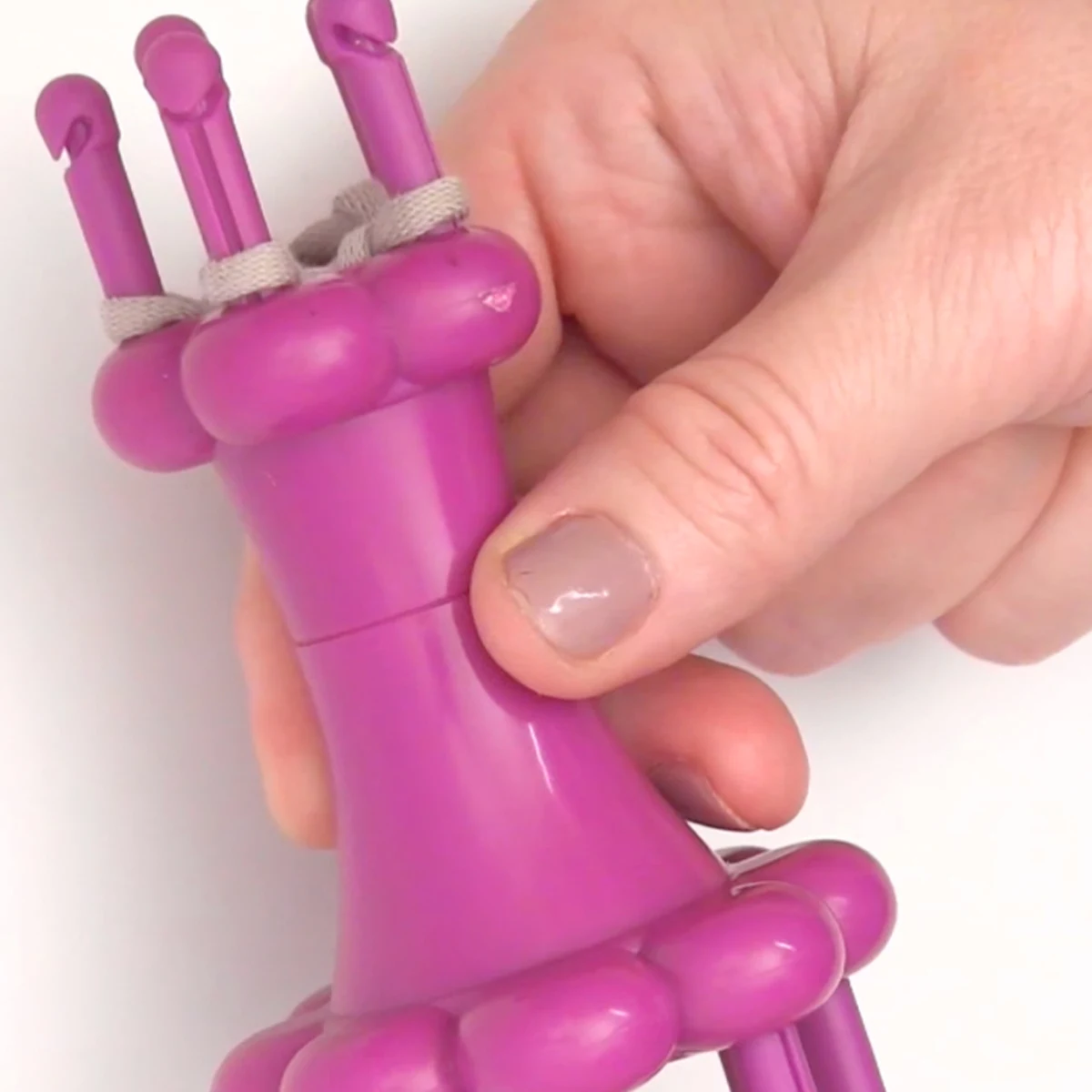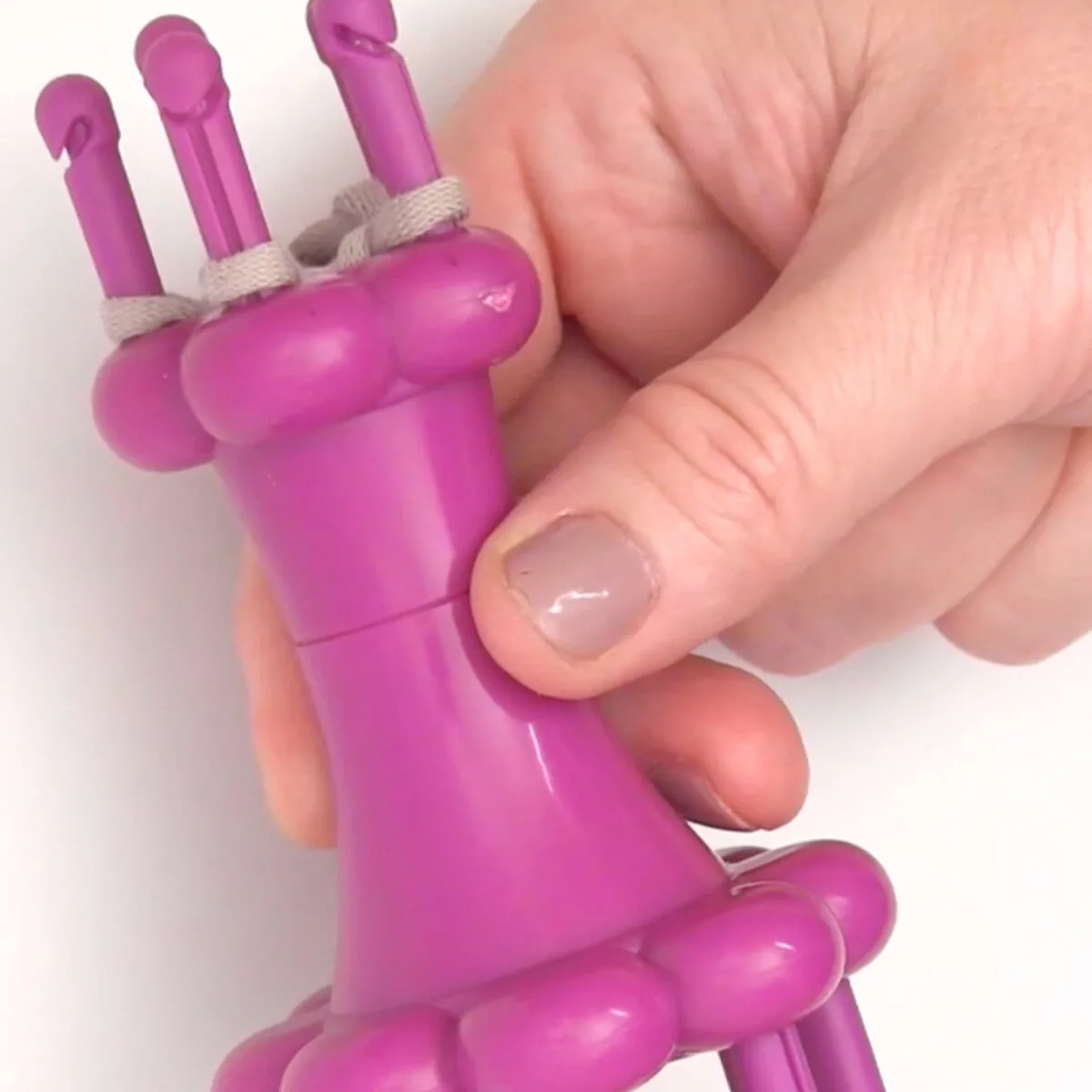 ---
KNITTING MATERIALS for Spool Knitting
For our materials, we will be using yarn. Our tools are a Spool Loom device, which includes a loom hook and tapestry needle. And we'll use scissors, too.
---
LET'S START LOOMING
To begin, we simply place our yarn down the center of the loom and we will hold onto this yarn tail securely throughout the process.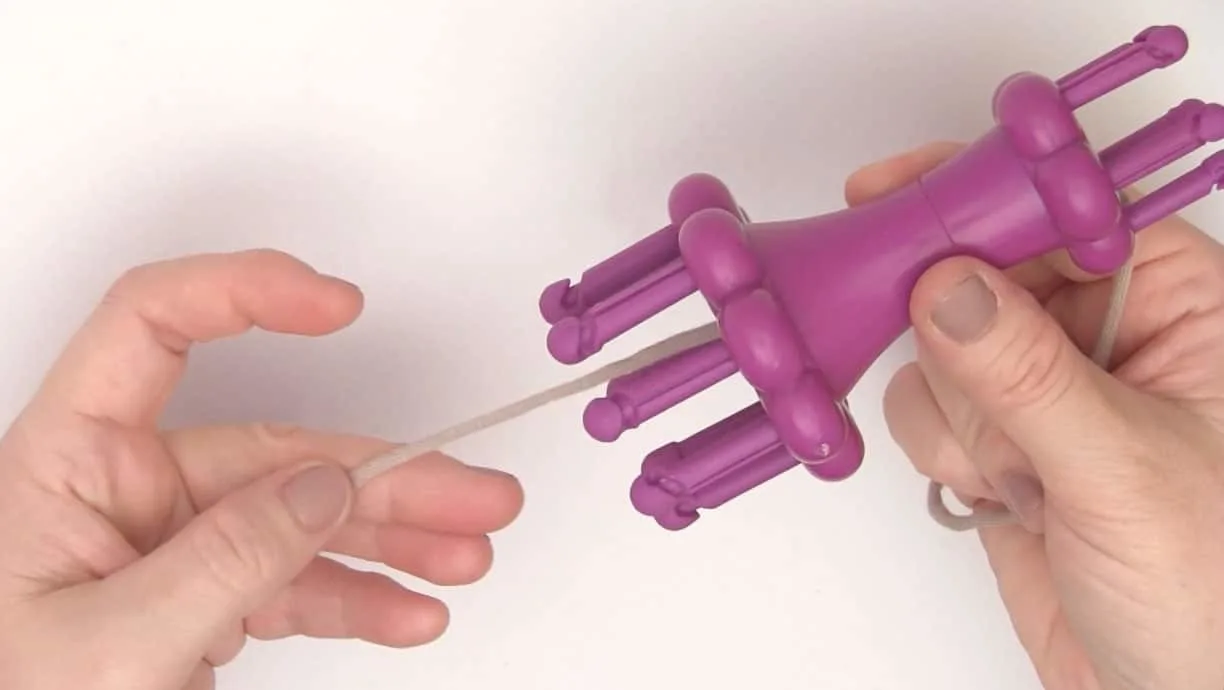 So next, we cast on, which means placing the yarn onto our needles.
For the loom, we take the yarn that is between these two pegs. Next, wrap it around the front of the left one, bring it around clockwise, and behind the next peg. And again, wrap it around the front clockwise, then behind the next peg.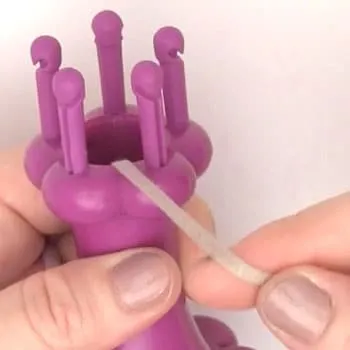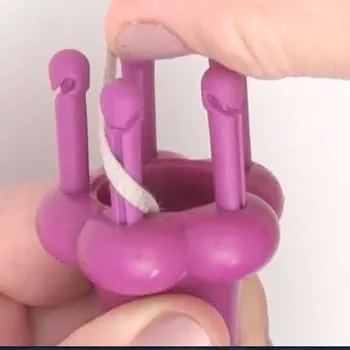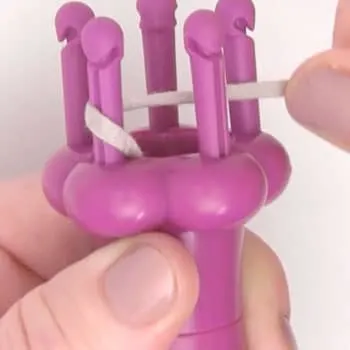 Once we've wrapped all five pegs, we will do it exactly the same until all five pegs have two yarn wraps.
Using our hook, we simply take the bottom loop bring it over the top loop and let it go. Again, the bottom loop is picked up by our hook, bring it over the top loop, and off. Let's go all the way around all five pegs until they each have just one loop remaining. Then it's wrap time again. And we just wrap around all five pegs, use the hook on all five pegs, and repeat until your I-Cord is the length you desire.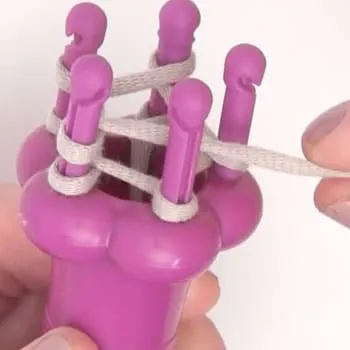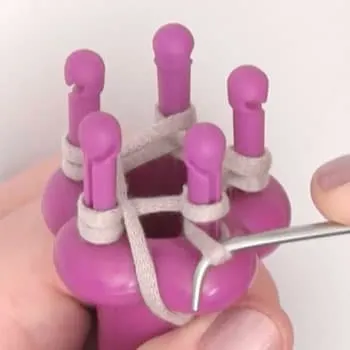 Once you're ready to remove your I-Cord, simply cut your yarn and thread it through your tapestry needle. Now, thread the yarn tail through one loop, bring it up, and continue doing so until all five loops are removed. You may wish to weave in your ends a little more securely, too, depending on your project.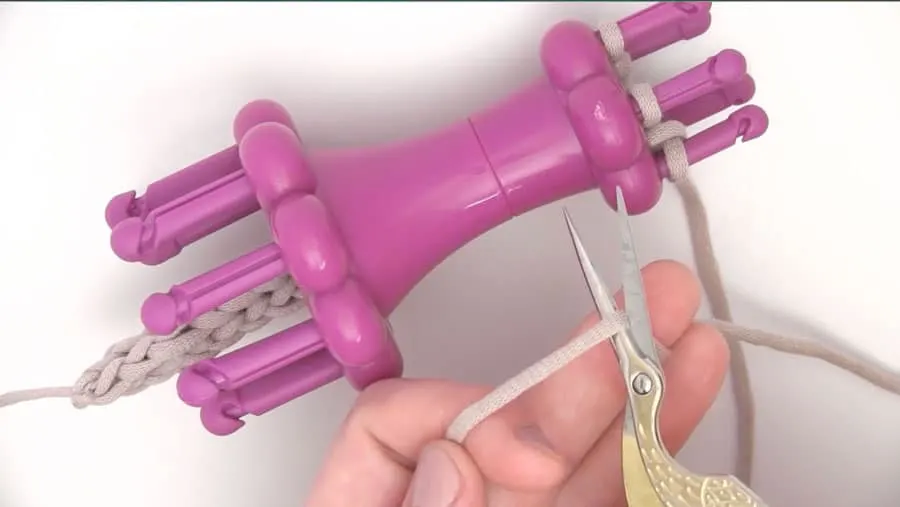 Oh, I also have this nifty device, the Embellish-Knit, that supposedly makes I-Cords simply by cranking this handle!
THE RESULTS ARE IN!
Okay, here's the moment you've all been waiting for! After knitting on traditional double-pointed knitting needles, or DPNs for ten minutes, then using the Spool Knitter for ten minutes, let's compare our I-Cords!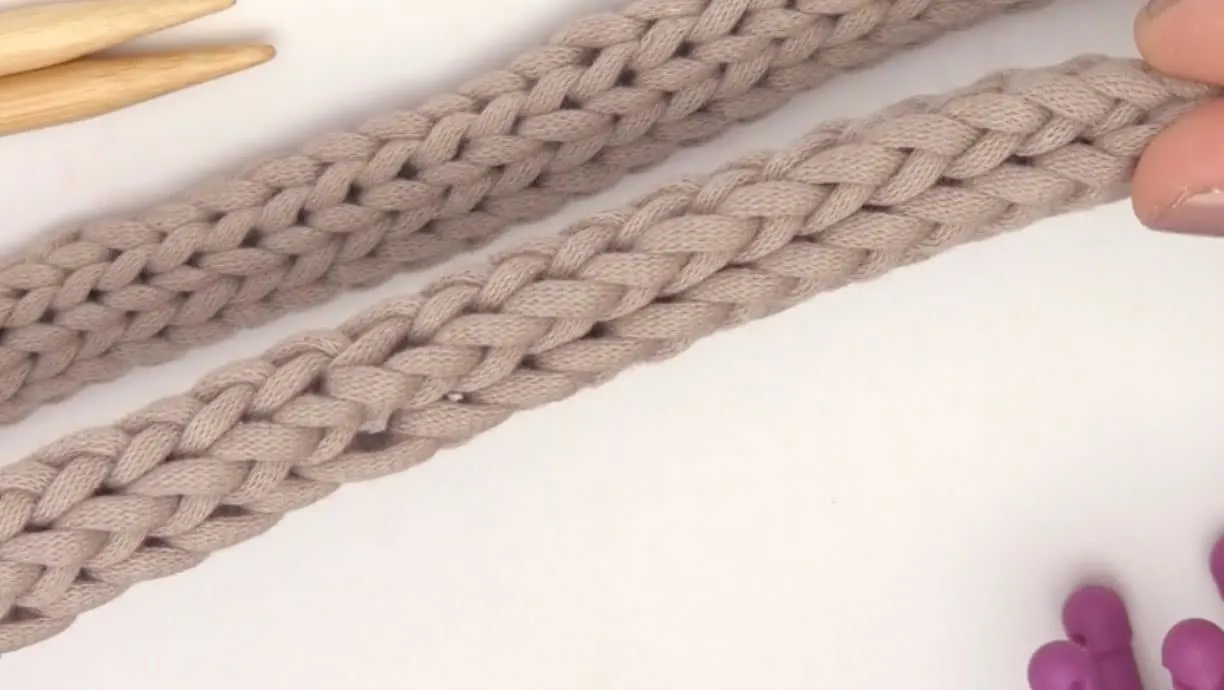 The knitting needles versions clearly is the winner when it comes to length. Let's see, the spool knitter gave us a little over 6 inches in length, where the traditional version is about 9 inches. So, on length, our old fashioned way wins.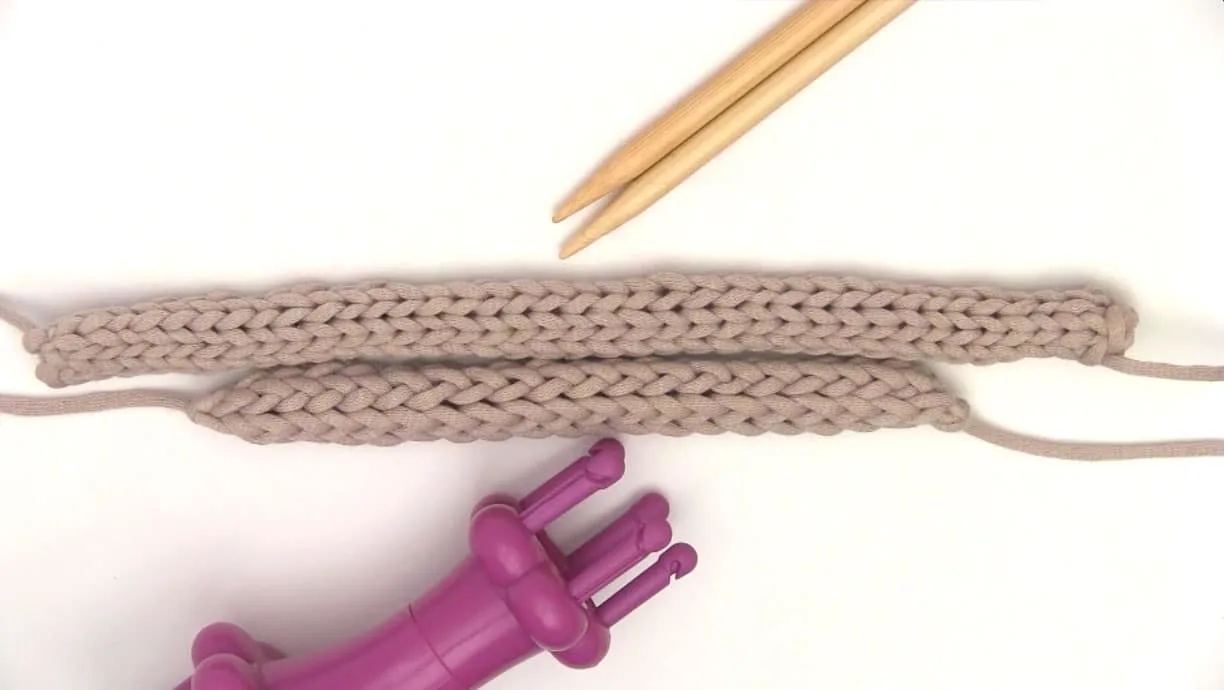 However, you'll see that the regular I-Cord is fairly flat in shape on the sides, whereas the Spool version is much rounder all the way around and looks like it's a bit looser weave.
Whether it's doing knitting on knitting needles or with crafty gadgets, I hope you are inspired to knit up some I-Cords.
And tune in next time when we find out if that other little gadget, the Embellish-Knit, makes life any easier for us.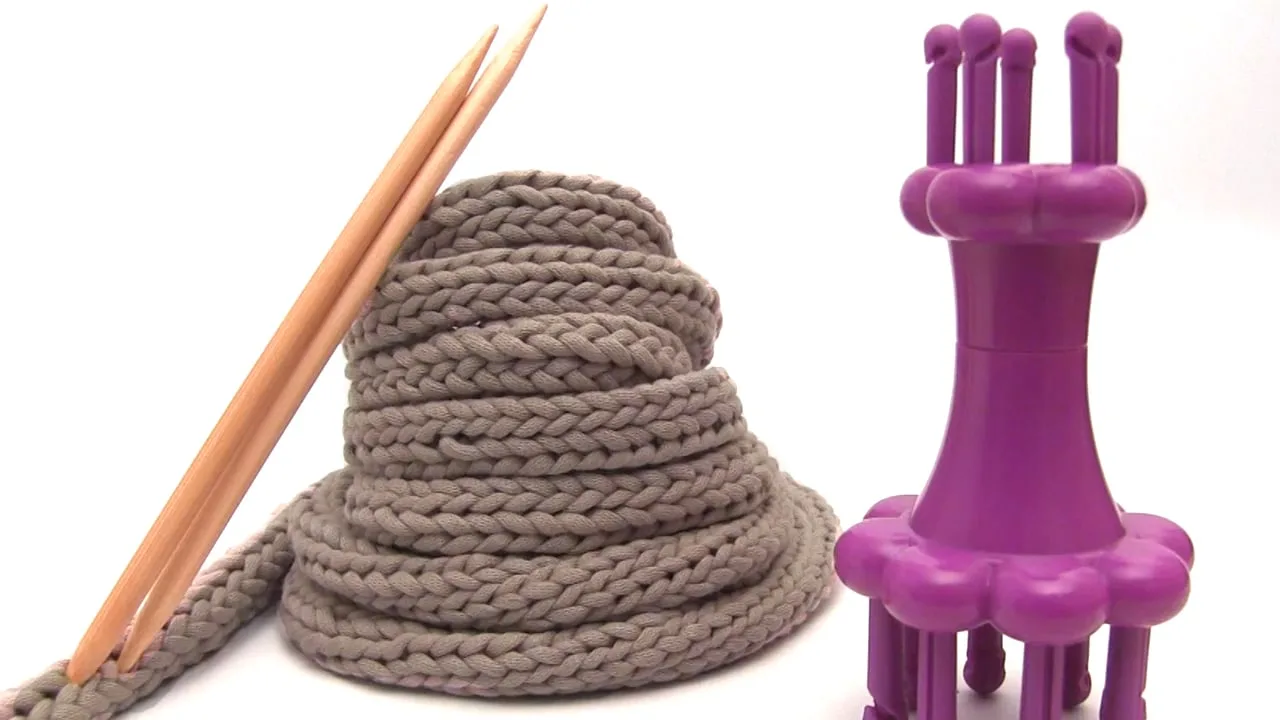 THANK YOU FOR VISITING STUDIO KNIT
I hope you are inspired to knit up these adorable donuts in your next knitting project. Check out my entire library of free stitch patterns! If you'd like even more great knitting ideas, please make sure you join my mailing list. Subscribing to my YouTube channel Studio Knit is another easy way for us to stay connected and help support my work for free.
Happy Knitting to You!