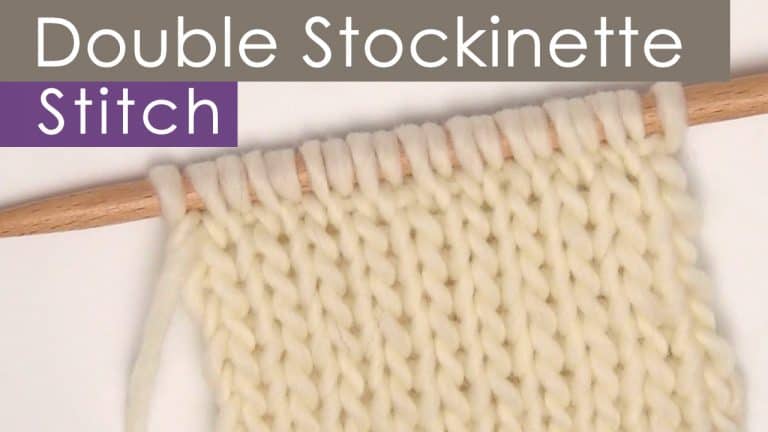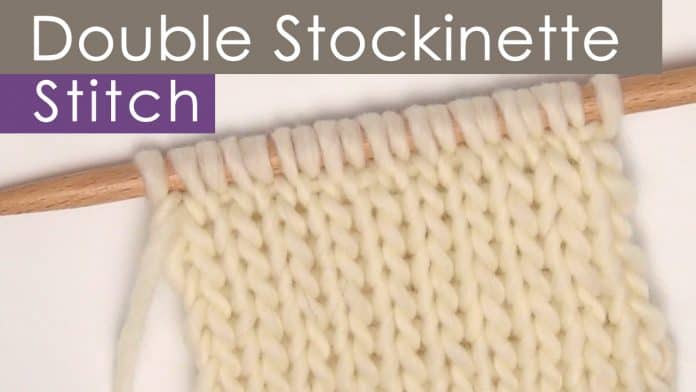 I'm happy to share this Double Stockinette Stitch Pattern with you. It has this beautiful, smooth finish and it is nice and stretchy. On both sides it is identical, it looks like the stockinette stitch on both sides. Doing so allows our work to lie flat, which the regular stockinette stitch always does curl up. It's also a little bit thicker so it's nice and squishy. I think this is perfect for scarves! So let's get started!
SAVE KNITTING PATTERN TO PINTEREST
---
ABBREVIATIONS
K = Knit
** = Repeat pattern between asterisks
KNITTING TECHNIQUES for the Double Stockinette Knit Stitch Pattern
• Slip Knot
• Cast On Long Tail Method
• Knit Stitch
• Bind Off
MATERIALS for the Double Stockinette Knit Stitch Pattern
• Yarn in any weight, fiber, & color of your choice.
• Knitting Needles sized appropriately for your yarn.
• Cable Needle
• Scissors
• Tapestry Needle
In this video, I'm using size 11 US knitting needles with bulky weight wool yarn.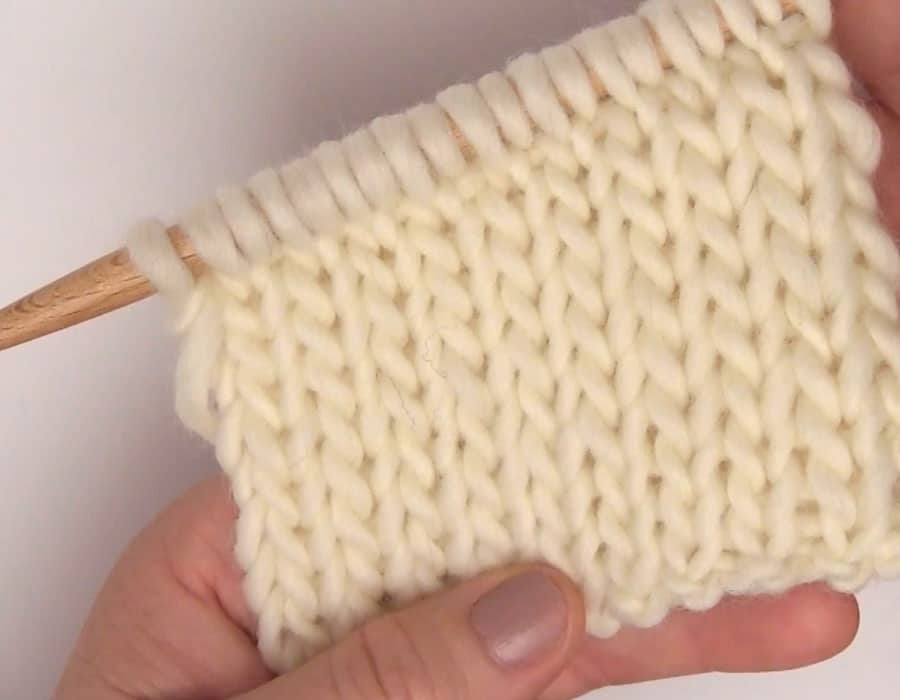 ---
KNIT STITCH PATTERN for the Double Stockinette Knit Stitch Pattern
Cast On in Multiples of 2. We begin with our beloved Slip Knot and we are casting on in multiples of two.
All Rows:
* K1, Slip 1 with yarn in front as if to Purl *
Repeat pattern between the asterisks on all rows until your piece is the length you desire.
Begin by knitting one stitch. Then Slip the next stitch. Bring your yarn in front and then as if to purl, just slip that stitch right off of your needle. You needn't do any knitting or any purling, just slip it. Now bring the yarn back and repeat the pattern.
Continue those stitches on every single row. It's exactly the same! Continue knitting until your piece is the length you desire.
---
THANK YOU FOR VISITING STUDIO KNIT
I hope you are inspired to begin knitting this Double Stockinette Stitch pattern. If you'd like even more great knitting ideas, please make sure you join my mailing list. Subscribing to my YouTube channel Studio Knit is another easy way for us to stay connected and help support my work for free.