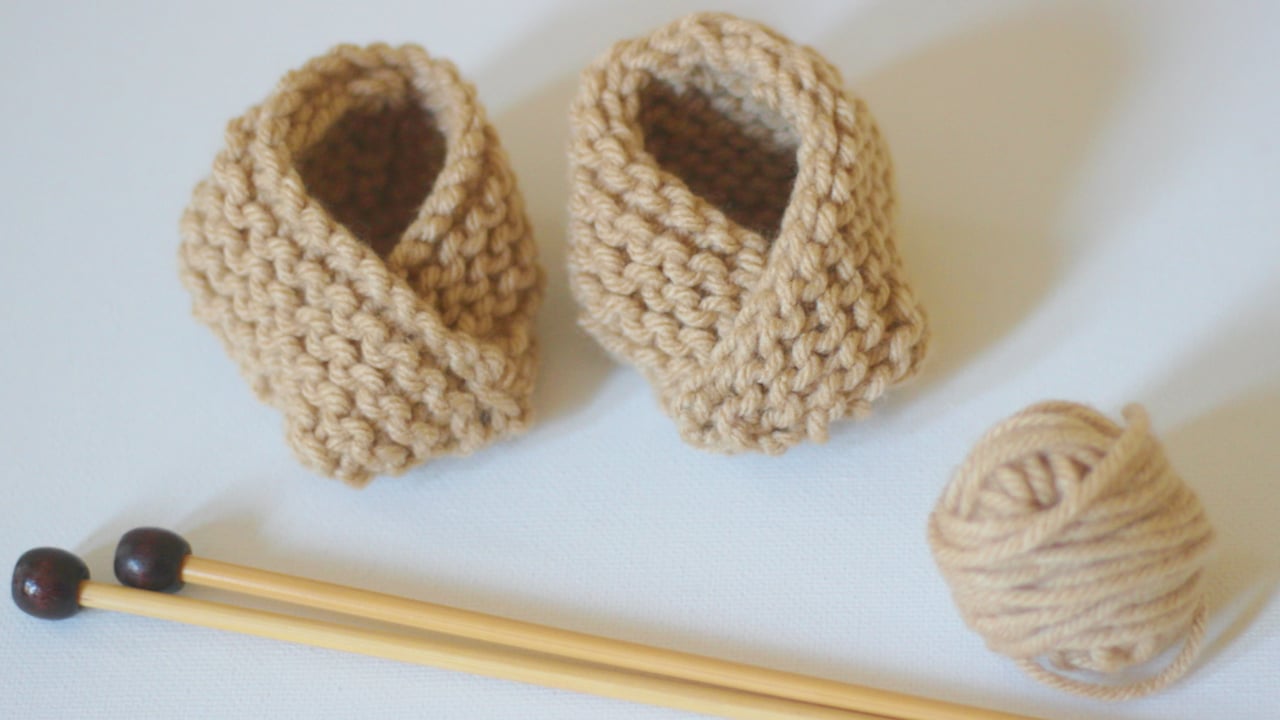 Let's knit up these really cleverly designed and easy to knit Baby Booties! I've been getting lots of requests for more knitted baby clothes and especially baby booties. I love the fortune cookie-like design and they are really easy to knit up for beginning knitters. We simply knit swatches in the garter stitch, then easily assemble the pieces into cute little moccasin baby shoes.
I love how these make really great gifts. Even if you don't have any babies to give these to as gifts, but you think it would be a really fun knitting project, I definitely encourage you to do it. It's a really quick knit and a super cute gift to have on hand. And trust me, these are a HUGE HIT at baby showers.
SAVE KNITTING PROJECT TO PINTEREST
---
MATERIALS for Knitted Baby Booties

My examples were created with size 7 US knitting needles and worsted weight yarn.
---
KNITTING TECHNIQUES for Knitted Baby Booties
Need to brush up or learn a new technique? Check out my entire library of Knitting Techniques to help you along as you knit up this project. If you're new to knitting, you'll love my Absolute Beginners Knitting Series!
• Slip Knot
• CO = Cast On Long Tail Method
• K = Knit Stitch
• BO = Bind Off
• Weave In Ends
---
WATCH STEP-BY-STEP VIDEO TUTORIAL
---
KNITTING PATTERN for Knitted Baby Booties
Make 2 of each:
Small Patch: Cast On 6 Stitches, Knit 24 Rows, Bind Off
Long Patch: Cast On 26 Stitches, Knit 10 Rows, Bind Off
INSTRUCTIONS: We are going to make one smaller strip here and then one longer strip in the blue, in my example. So, we are going to begin with the smaller strip here by casting on six stitches.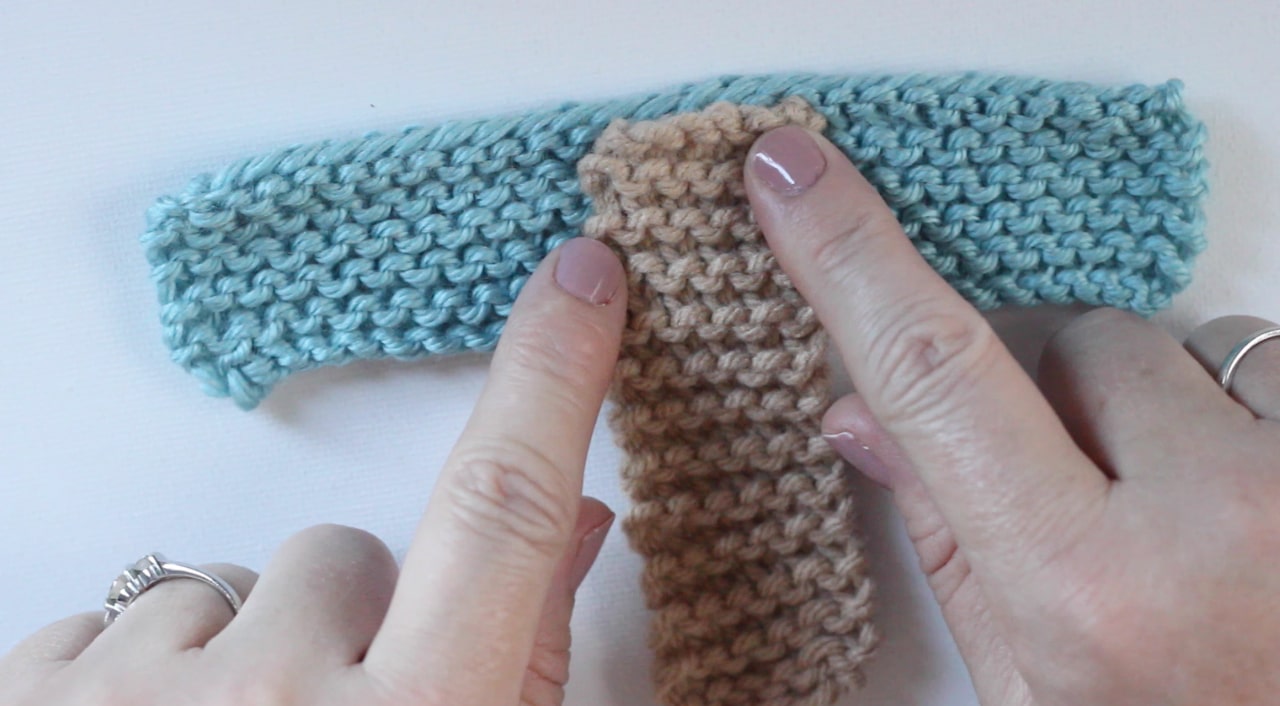 With those six stitches, we are going to knit twenty four rows. So, it's pretty quick. Go ahead and weave in and cut off your ends.
And since we're making two shoes, we are going to be making two of these strips.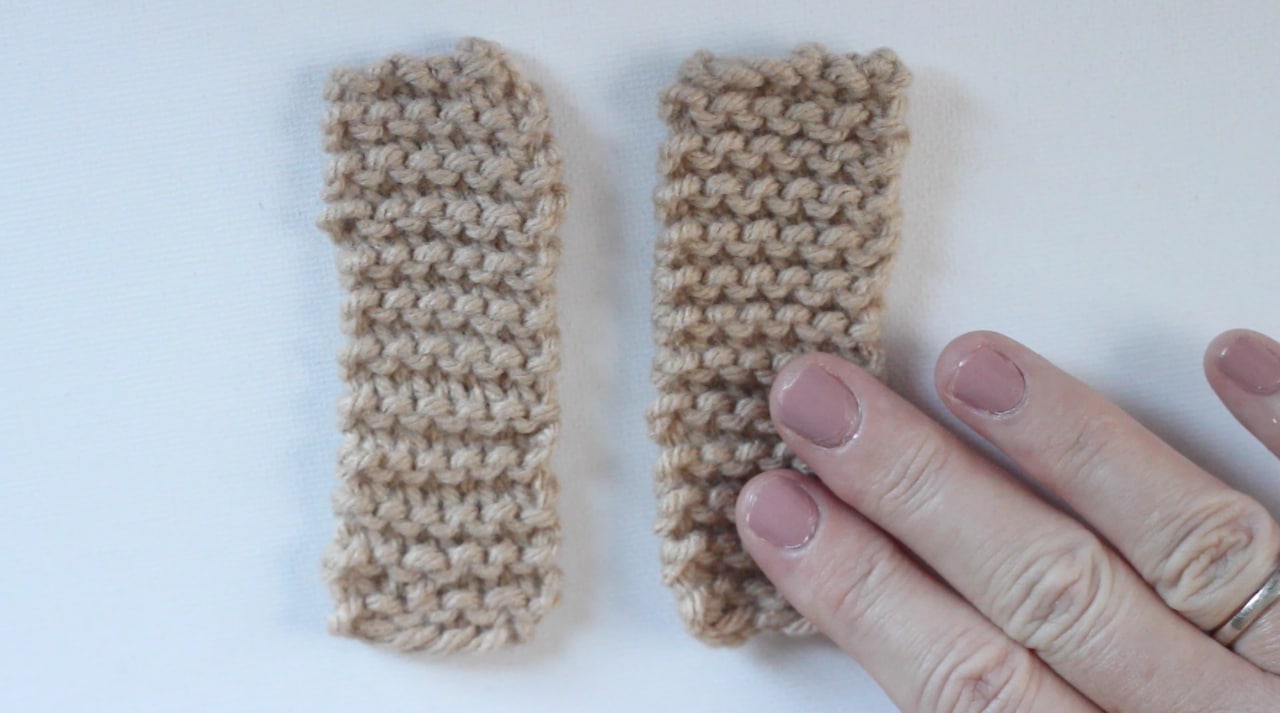 Next, I'm using the color blue, and we're going to cast on twenty six stitches. Now for this knitting strip, we are going to be knitting ten rows, and then bind off, weave in your ends, cut them off and we are ready to construct our BABY BOOTIES.
With this square, where the two strips overlap, we simply seam it together all the way around and I am choosing to do it in my blue color.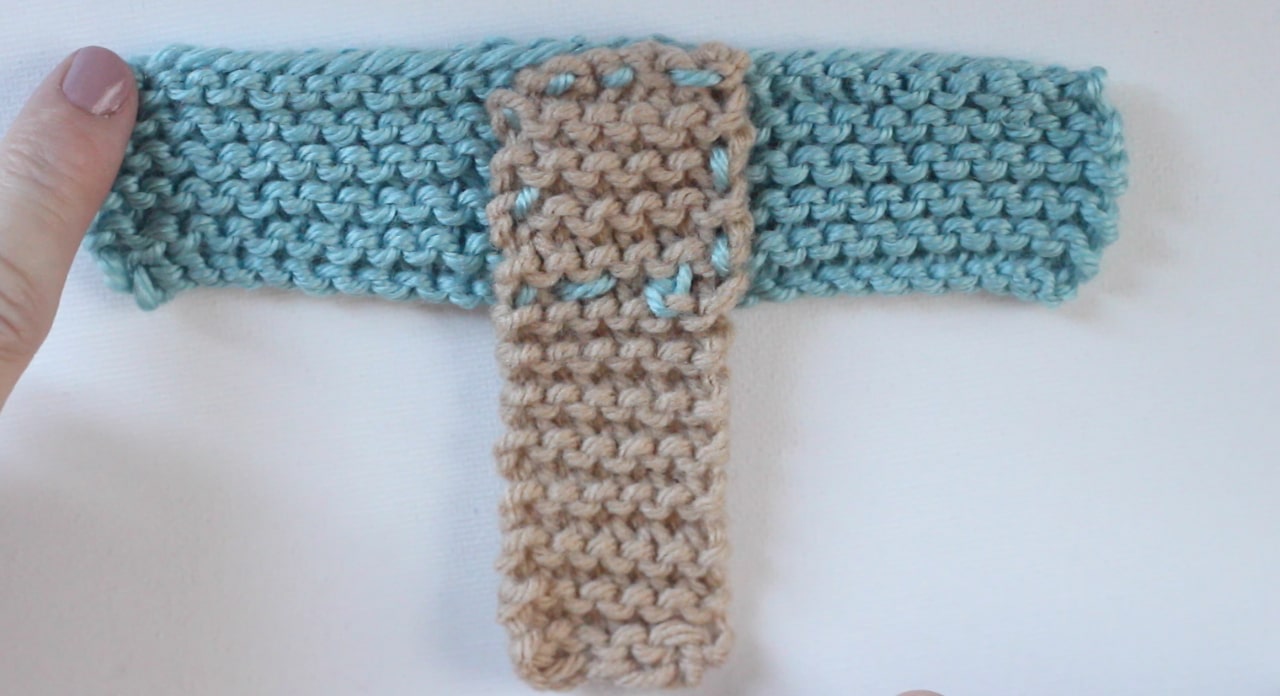 Connect these two outside corners, these two inside corners, and these two edges together. So, with our tapestry needle, let's go ahead and begin to tack the corners together. Bring them in. And now we're going to do the same with the other strip that top corner of the blue connects to the left corner of the tan, and it comes down and folds over the first strip.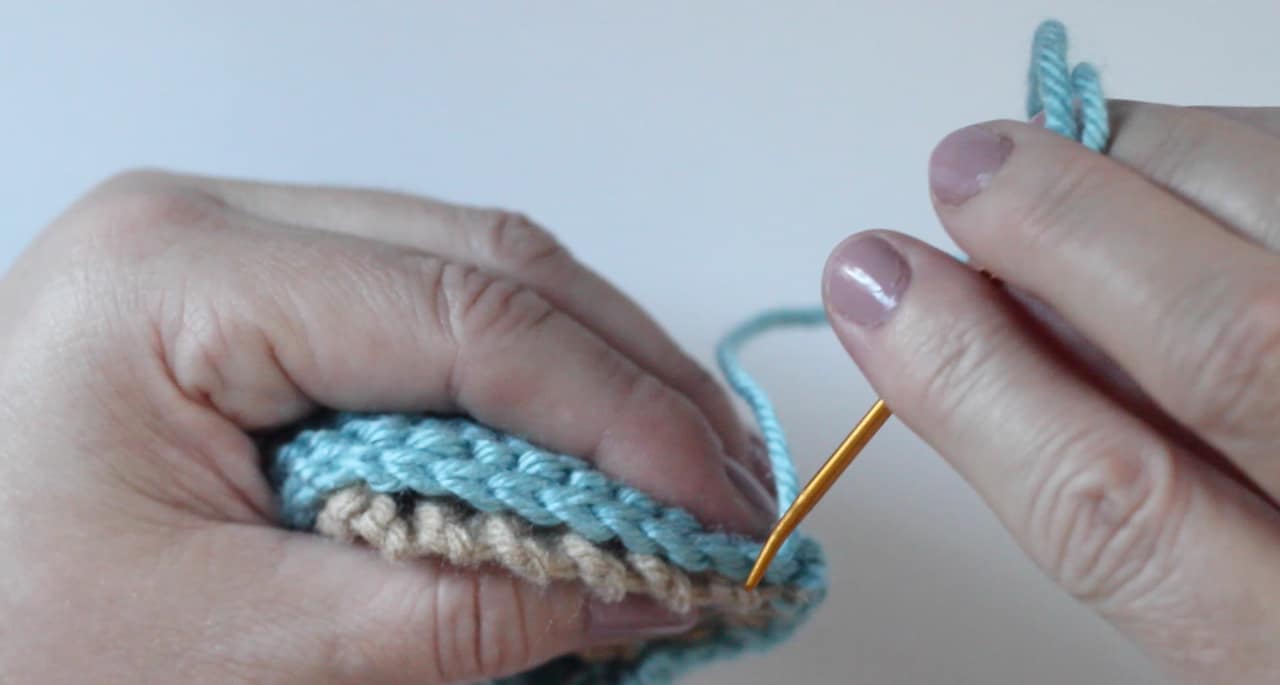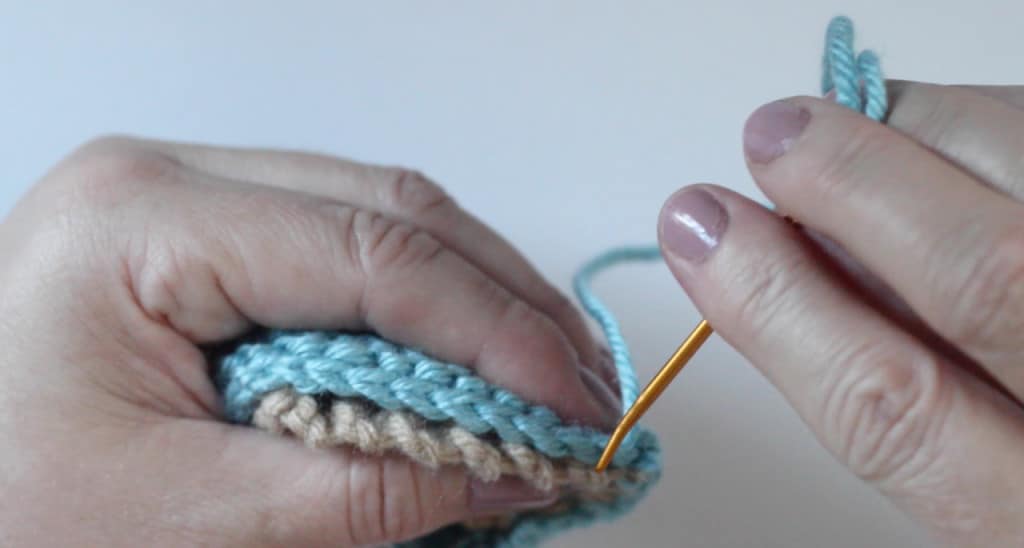 And then you'll see on the side here I'm going to hold them taught and then simply stitch them together.
Now, to make the other BABY BOOTIE, we want the folds to be opposite from each other. So, we are going to first do the right side this time, and then fold over the left. And you are DONE!
---
THANK YOU FOR VISITING STUDIO KNIT
I hope you are inspired to knit up these Baby Booties in your next knitting project. If you'd like even more great knitting ideas, please make sure you join my mailing list. Subscribing to my YouTube channel Studio Knit is another easy way for us to stay connected and help support my work for free.