Winter Yarn Hat Ornaments are an adorable Christmas craft project to make with your friends and family because there are NO knitting skills required.
Using just a toilet paper roll, stash yarn, and some stuffing, make cute ornaments quickly at a very low cost to you.
Get creative with different color combinations. It's fun to use the colors from a favorite sports team!
Bonus: this is a quick upcycle and yarn busting craft project!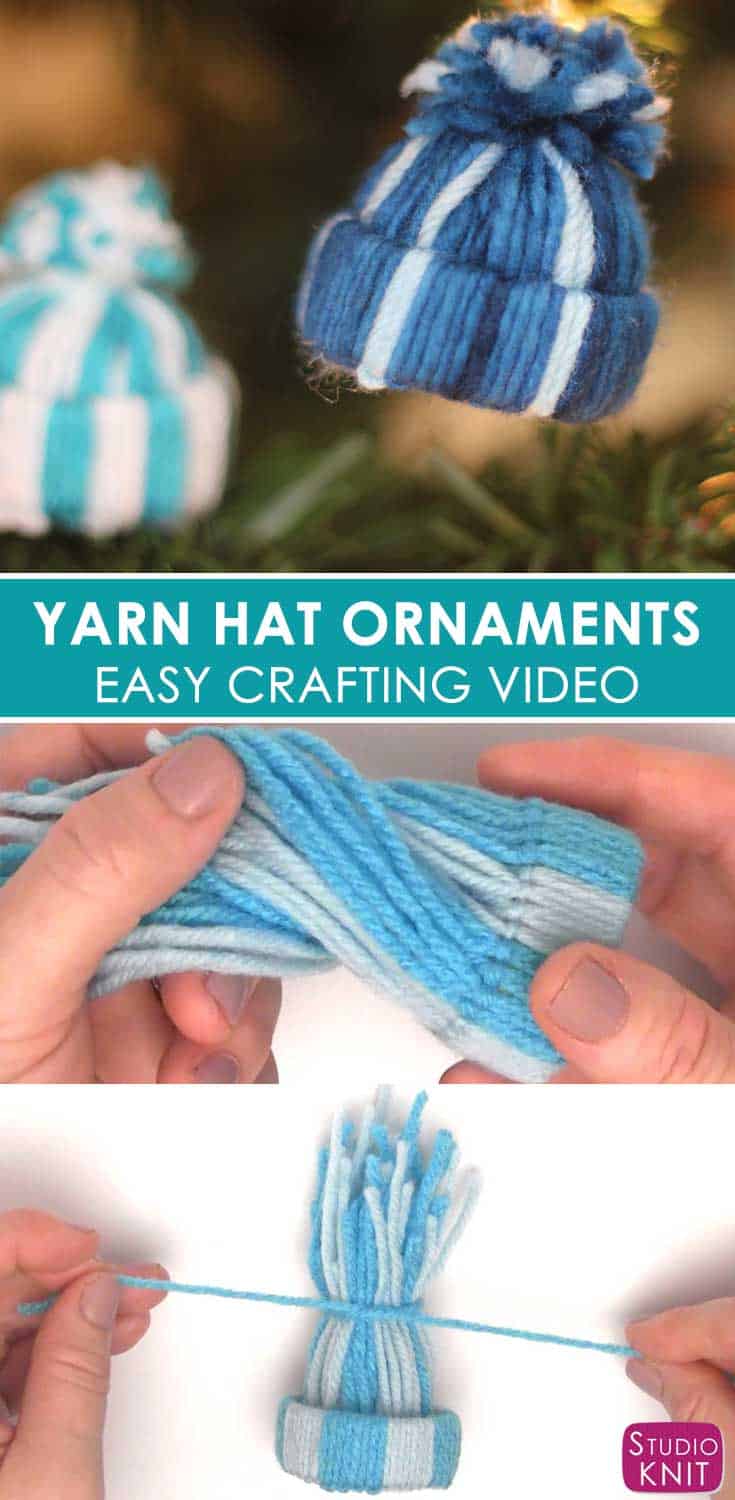 ---
---
MATERIALS for Yarn Hat Ornaments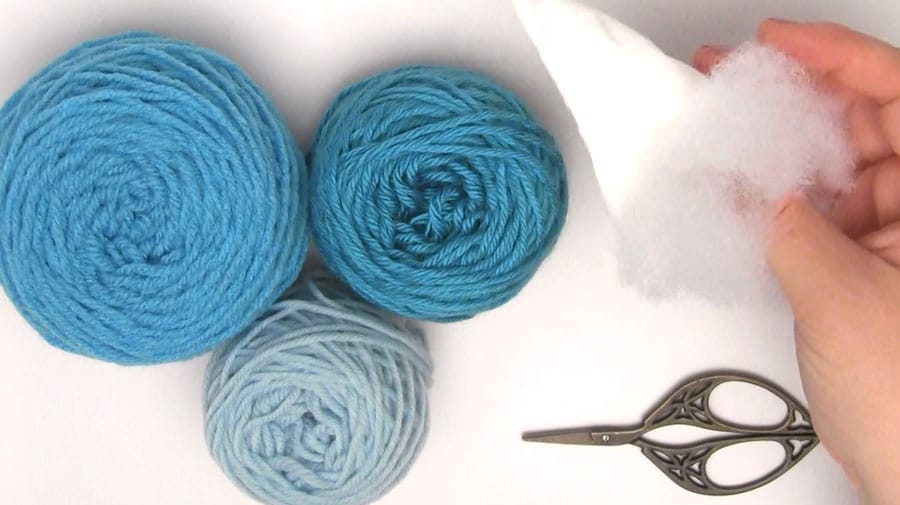 • Yarn in Medium Aran/Worsted Weight in any fiber + colors of your choice
• Scissors
• Polyfill stuffing or tissues
• Toilet Paper Roll
---
WATCH VIDEO TUTORIAL for Yarn Hat Ornaments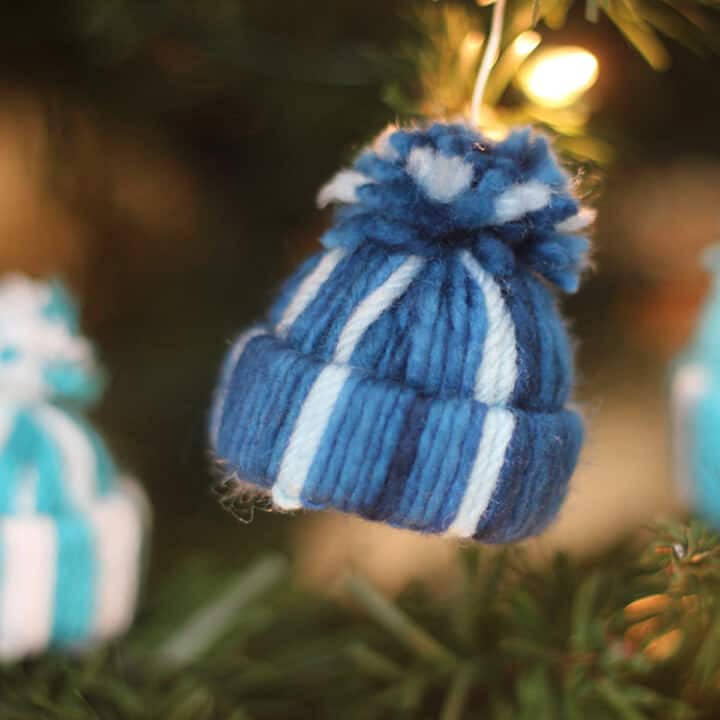 Yarn Hat Ornaments Christmas Craft
Yield:
Yarn Hat Ornaments
Additional Time:
2 minutes
Difficulty:
Easy for Everyone
These adorable Yarn Hat Ornaments are a great craft project to make with your friends and family because there are NO knitting skills required.
Materials
Yarn - Aran or Worsted Weight
Poly-fill
Toilet Paper Roll
Instructions
CUT MATERIALS: To begin, we cut about an inch from our paper roll, as well as about 10 inches of yarn.
DESIGN COLOR COMBINATIONS: You can use any color combination. For my design, I'm doing four and four in two different colors. You can get really creative.
WRAP AND CINCH YARN: Make a loop and we put it in our little circle right there. We're going to take the yarn ends, putting them on the outside and then cinching it up. And this is all we do, we go all the way around.
YARN ENDS THROUGH OTHER SIDE: And now we are going to take our yarn ends and simply push them through the other side. Super simple.
MAKE HAT SHAPE, POMPOM, AND STUFF: Straighten out my yarn end colors and taking one bit of yarn, we are going to cinch up the top of our hat. And now it's a little flat, so that is where a tiny bit of stuffing comes in and it just stays right in there. Using our scissors, we just shape the pompom top of our hat.
---
THANK YOU FOR VISITING STUDIO KNIT
I hope you are inspired to make these little Yarn Hats this holiday. Check out all of my Christmas Holiday Knitting Project and Gift ideas! If you'd like even more great ideas, please make sure you join my mailing list. Subscribing to my YouTube channel Studio Knit is another free and easy way for us to stay connected and help support my work.
Happy Crafting to You!