My Experienced Knitter Gift Guide helps you find the perfect, coveted knitting treasure for your favorite crafty friend… or mom! Shipping a thoughtful knitting gift is easy from my Studio Knit Amazon Shop. It's chock-full of my favorite ideas with some great deals and Prime items for you over there, too.
If you are an experienced knitter yourself, this list is also a great way to share what YOU would like to receive from your loved ones, too. I hope you enjoy my curated list of gift items below that will inspire experienced knitters to take their knitting to even greater heights!
Want even more? Find my entire list of knitting gift ideas on my Studio Knit Shop on Amazon.
---
Premium Large Knitting Tote Bag
This large, sturdy knitting tote bag has been designed especially for knitters. It's so great to have an efficient tote organizer bag with lots of storage, big enough to hold multiple yarn projects.
I love bringing this bag from room to room while I'm knitting at home. It's also great for bringing along on road trips, keeping your knitting project and tools available and really well organized.

---
Interchangeable Circular Knitting Needle Set
This Knitter's Pride gift item is the most coveted interchangeable knitting needle set on the market!
This kit offers a huge selection of knitting needle sizes and lengths for the experienced knitter who likes to knit in the round.
It contains nine pairs of needle sets interchangeable needles in sizes 4, 5, 7, 8, 9, 10, 10.5 and 11, four cords to create needle lengths of 24, 32 and 40 inches, eight end caps, four cord keys, one set of cord connectors, wool needles and stitch holders within one 7×10-1/2×1-1/2 inch storage box.
Since I personally love knitting with a 16″ length circular needle for hats, I recommending adding this little extra cord: Knitter's Pride Interchangeable Cord 8″ (16″ with tips).


---
Yarn Bowl
I love having yarn bowls throughout my home. They're a great way to display your favorite yarns, as well as current works in progress.
Experienced knitters can never have too many yarn bowls!
---
A cute little set of cable needles is great for helping knitters work those complicated patterns, easily placing their yarn to the front and back as needed.

---
This totally adorable HiyaHiya Knitting Needle Gauge Sheep helps you check your knitting needle size once you've worn the lettering of your knitting needles. Never guess their size again!
---
Knitters who love to make socks can never have too many yarn sock blocks!
These wooden beauties are perfect for knitting, drying, and photographing wet socks.
You can maintain the shape of handknit socks with these blocks, as well as use them when presenting knitted socks as gifts.

---
The perfect knitted garment must be lovingly blocked to shape. These knit blockers are great to interlock together to achieve the size necessary for your knitted project. Just fit the blocks together like a jigsaw puzzle in any configuration. This set comes with a grid design, 100 T-pins, and a storage bag to keep it all tidy for easy storage.
---
These little yarn ball stitch markers are super cute and stretchy, too.
I love the yarn ball design! The colors really help you keep track of your knitting project, too.
---
The Laundress Wool & Cashmere Shampoo safely and effectively cleans the most prized knitted pieces in your wardrobe.
With a fresh cedar scent, it keeps yarns soft and even repels bugs and moths!

---
Knitting Books
Experienced knitters treasure their growing library of quality knitting books. Your thoughtful gift will be greatly welcomed! Here are a few of my must-have knitting resources all experienced knitters should have on their shelves.
Make sure to see my entire list of suggested knitting books in my Studio Knit Shop on Amazon!

Vogue Knitting – This is the beloved resource for knitters, now going on almost thirty years! The newest update in fifteen years is being released in February 2018. Pre-order your copy now.
Sequence Knitting – This book has introduced a radical and simple approach for creating amazing fabrics by working a sequence of stitches over and over again.
Japanese Knitting Stitch Bible – An exquisite book full of new stitches with spectacular results.
AlterKnit Stitch Dictionary: 200 Modern Knitting Motifs – Taking an unexpected look at stranded colorwork with 200 new motifs that experienced knitters will devour!
---
THANK YOU FOR VISITING STUDIO KNIT
I hope you are inspired to send some thoughtful gifts to your knitting friends and loved ones! If you'd like even more great knitting ideas, please make sure you join my mailing list. Subscribing to my YouTube channel Studio Knit is another easy way for us to stay connected and help support my work for free.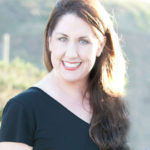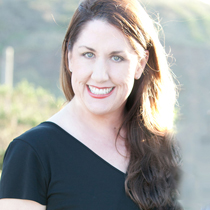 Happy Knitting to You!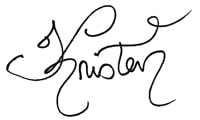 ---