Today's Phone Cord DIY is super fun! Learn how to make custom yarn wrapped computer cords with yarn using the Chinese Staircase knotting method.
Let's solve the problem of the cords that get tangled for iPhones, and iPads, and laptop computers. It is so easy for others to mistakenly claim your phone cord as their own, then take it. The horror!
And these cords are not cheap. So, I found a solution. And the solution, of course… YARN!
This project will both help distinguish your phone cord as your own and prevent it from tangling in on itself.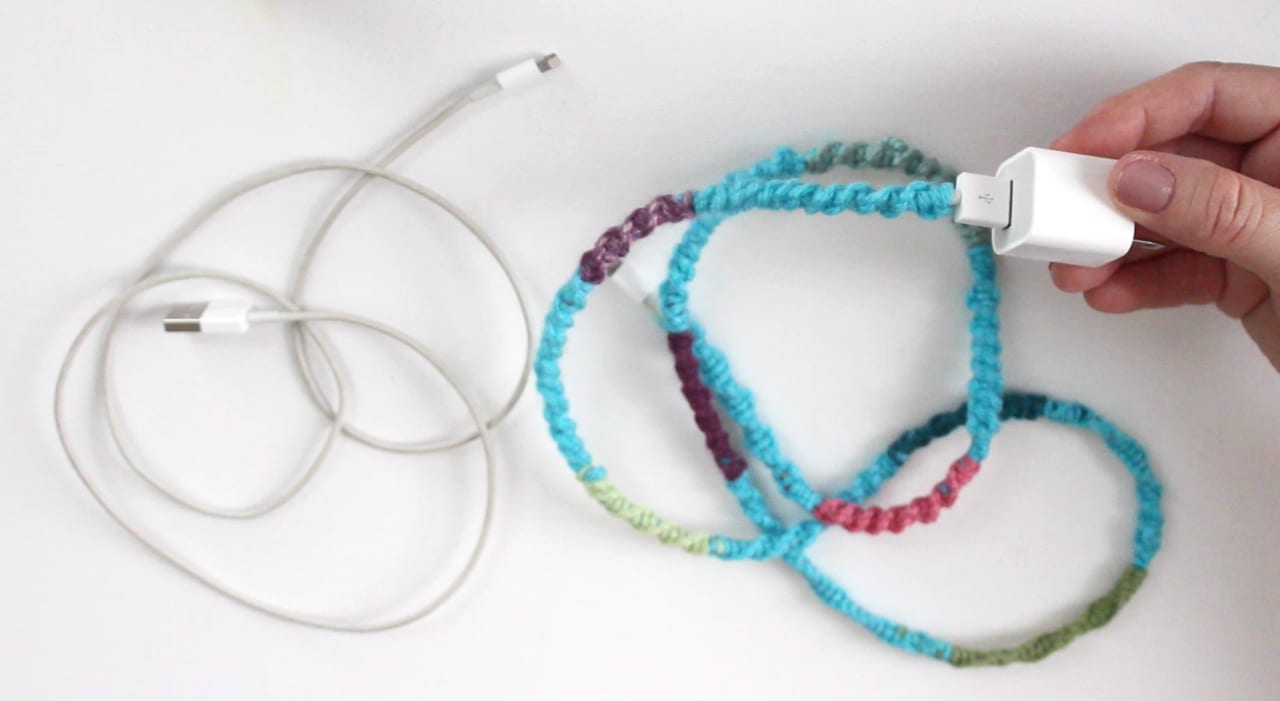 ---
MATERIALS for Phone Cord DIY
• Worsted or Aran Weighted Yarn, in any color/fiber of your choice
• Scissors
• Tape
• Computer, Phone, or really any Cord
---
INSTRUCTIONS for Phone Cord DIY
To begin, select the first yarn color and how much yarn you start with is totally up to you. I'm doing about three feet. Find the middle of your yarn, right where the half-point is. Lay your cord down on the surface, then tape it securely down and simply tie a knot at the top of your cord with the mid-point of your yarn.
Your Mantra….Repeat after me!
• Right Side – Under Cord, Over Left Yarn
• Left Side – Over Cord, Under Right Yarn
• Pull each side gently to tie
• Repeat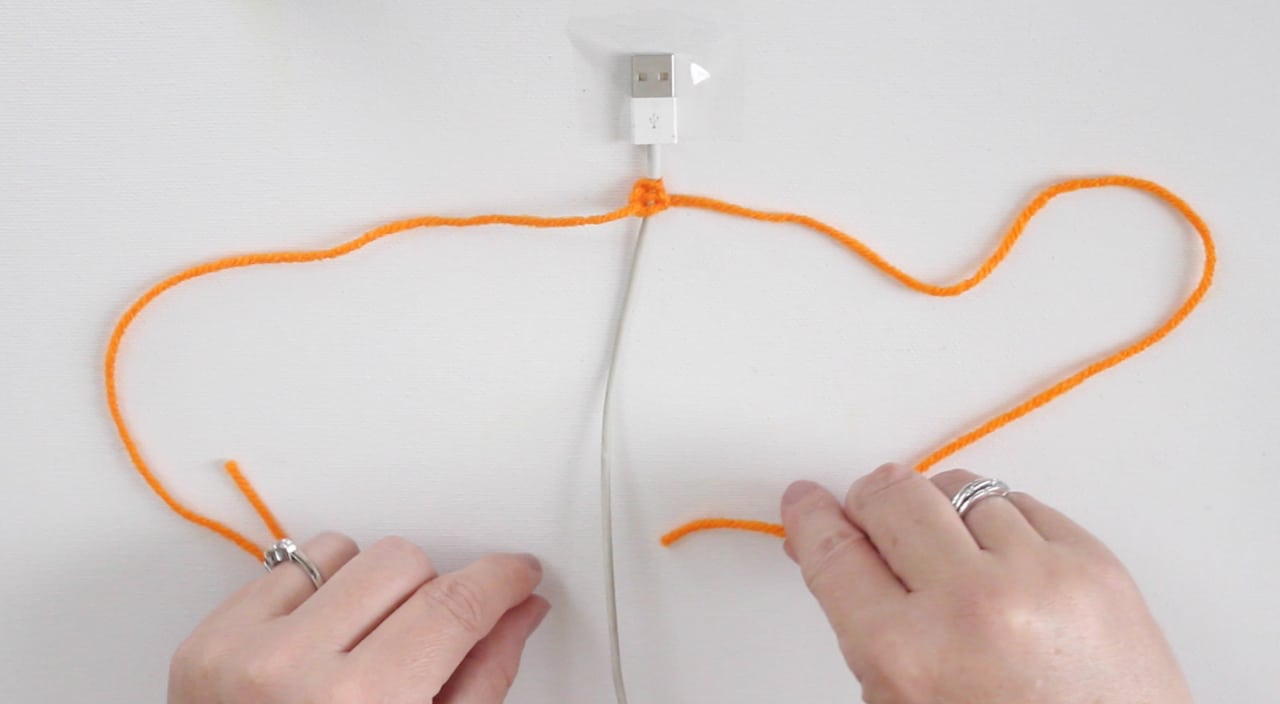 To create the Chinese Staircase Knots, taking your yarn, first start with the right side and place it under the cord and make sure that it stays on the right side there.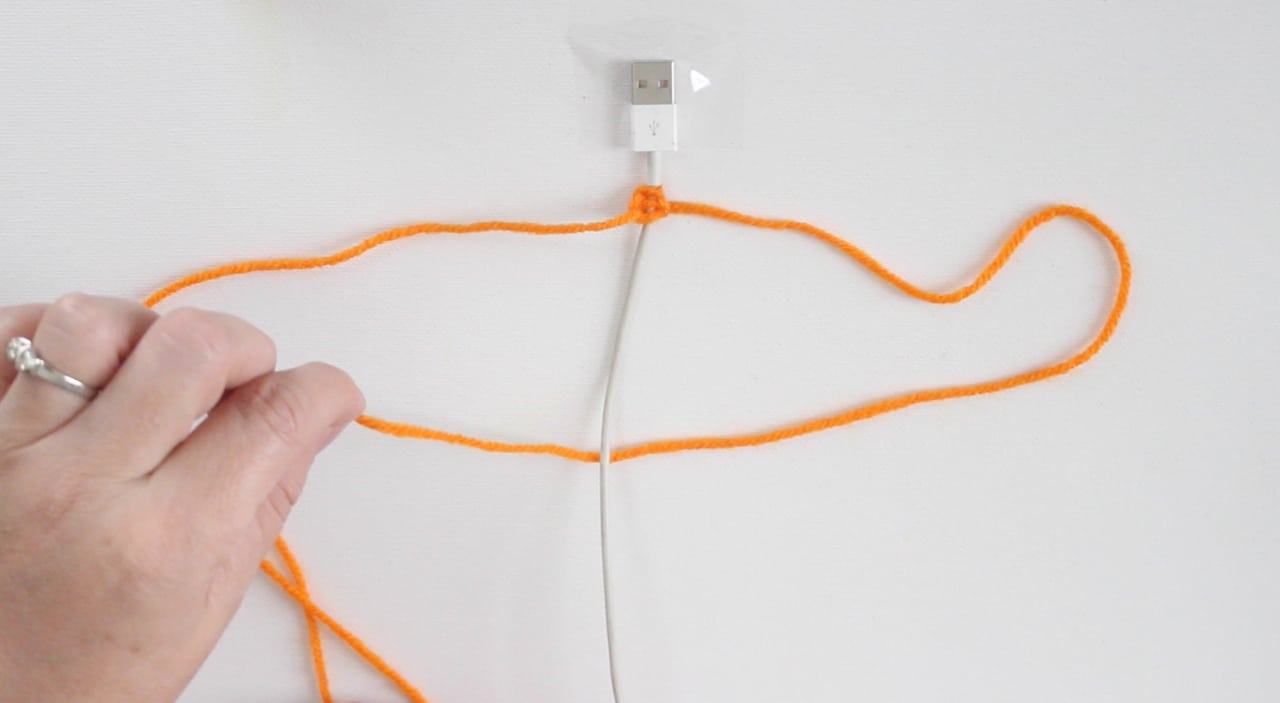 And we take our end over the left side.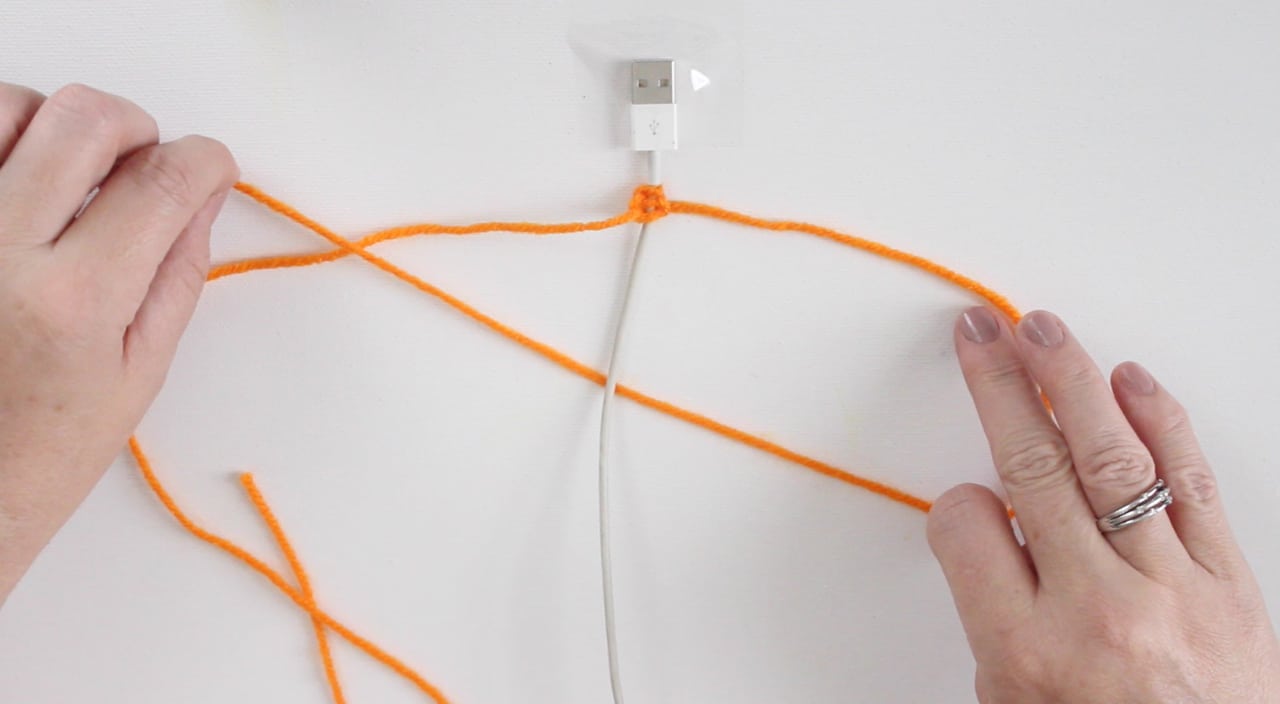 Now, pick up the left side of your yarn, it's going to go over the cord and under the yarn on the right side.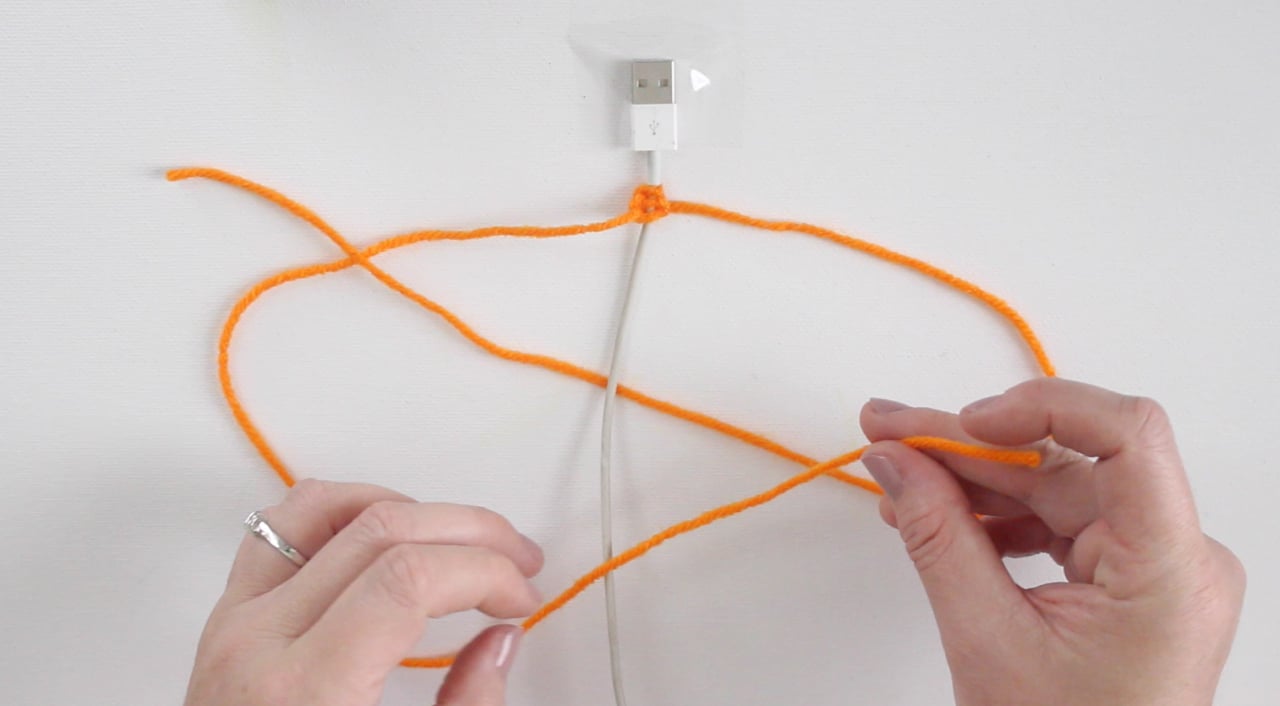 Taking the two ends, we just lightly pull them to fasten around our cord. And simply repeat!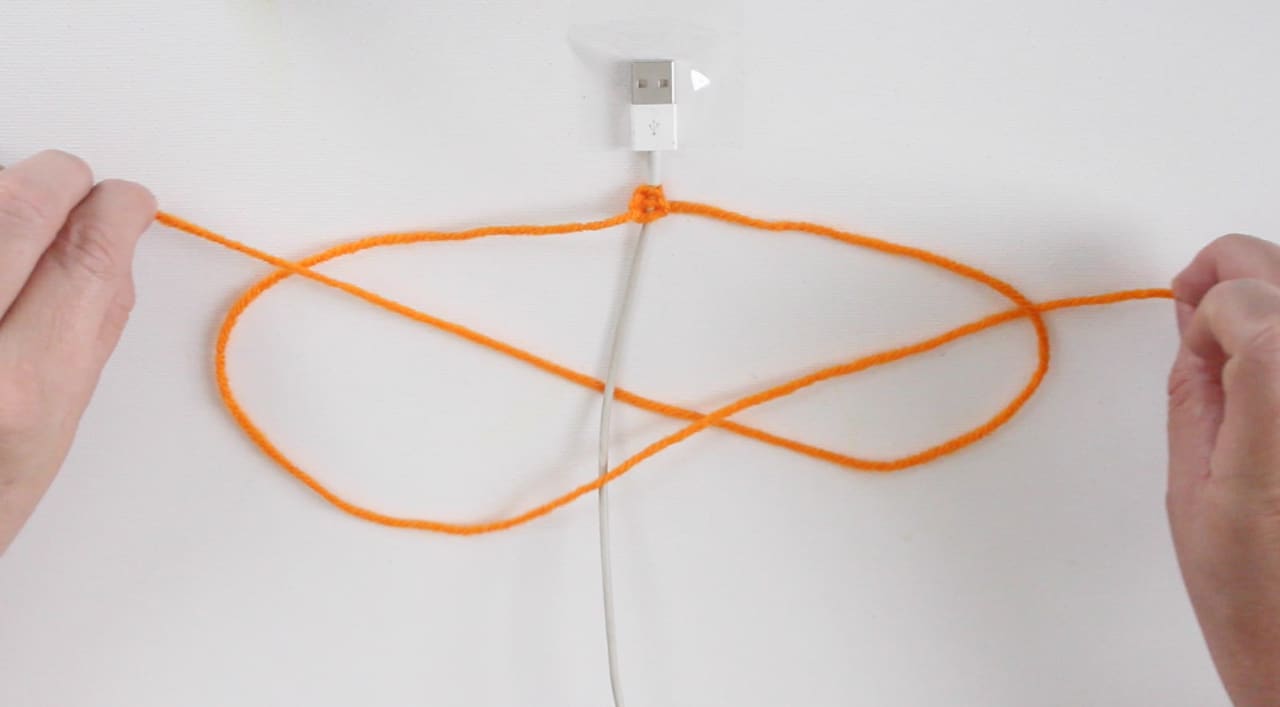 For your second yarn color, simply start out by tying a knot over that first yarn color, so that there's a little bit of an overlap. So, you're sort of knotting right over that first yarn color. And you just continue along with this process.
And once you're at the end, just simply go ahead and knot your yarn and cut it off and you are DONE!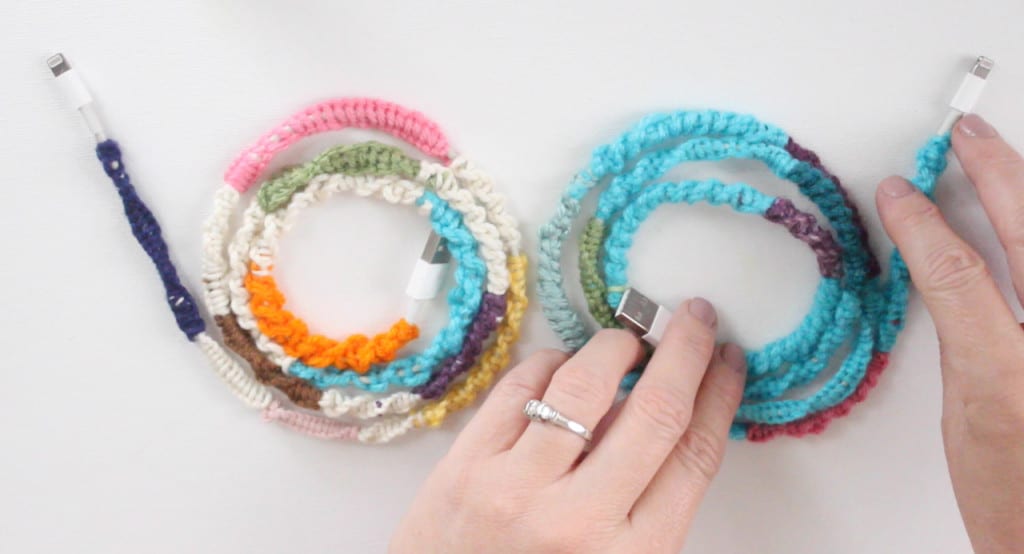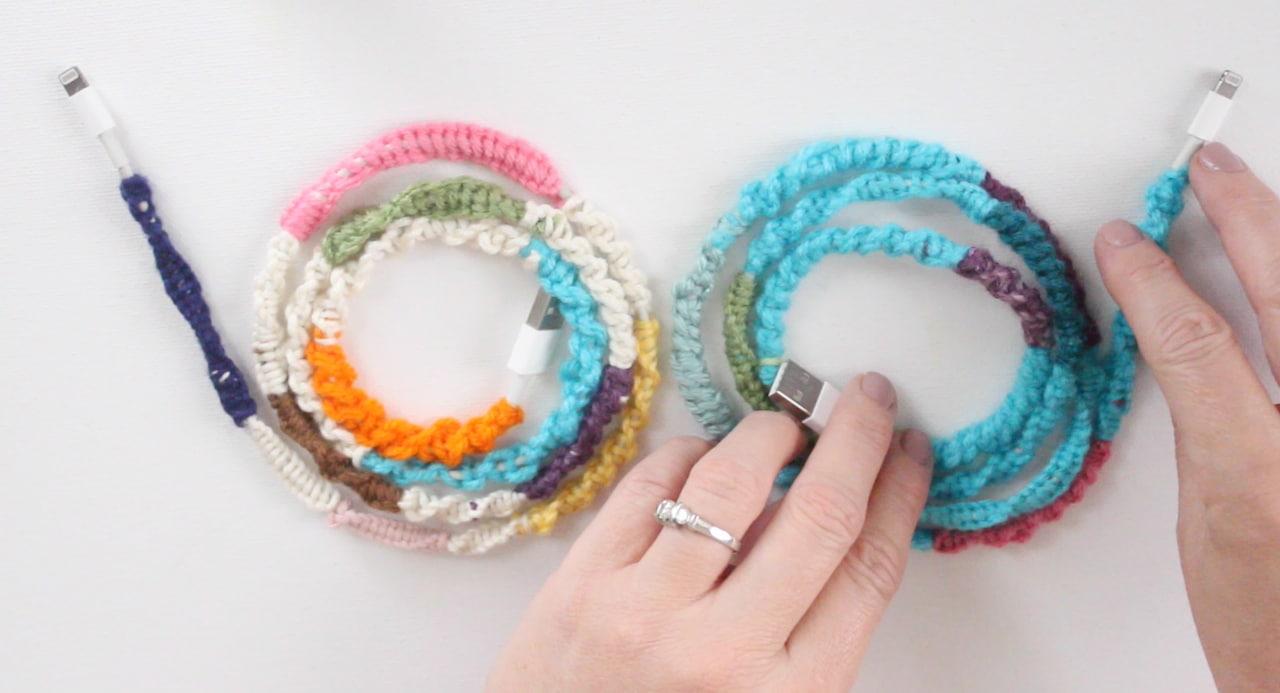 ---