Here is one of my very favorite, easy knitting hacks when casting on!
Have you ever gotten frustrated after casting on a bunch of stitches for your knitting project, only to run out of yarn tail and have to start over?
This knitting hack is sure to help you accurately assess how much yarn is necessary. It will help you get it right on the first try. No more re-casting on because you ran out of yarn!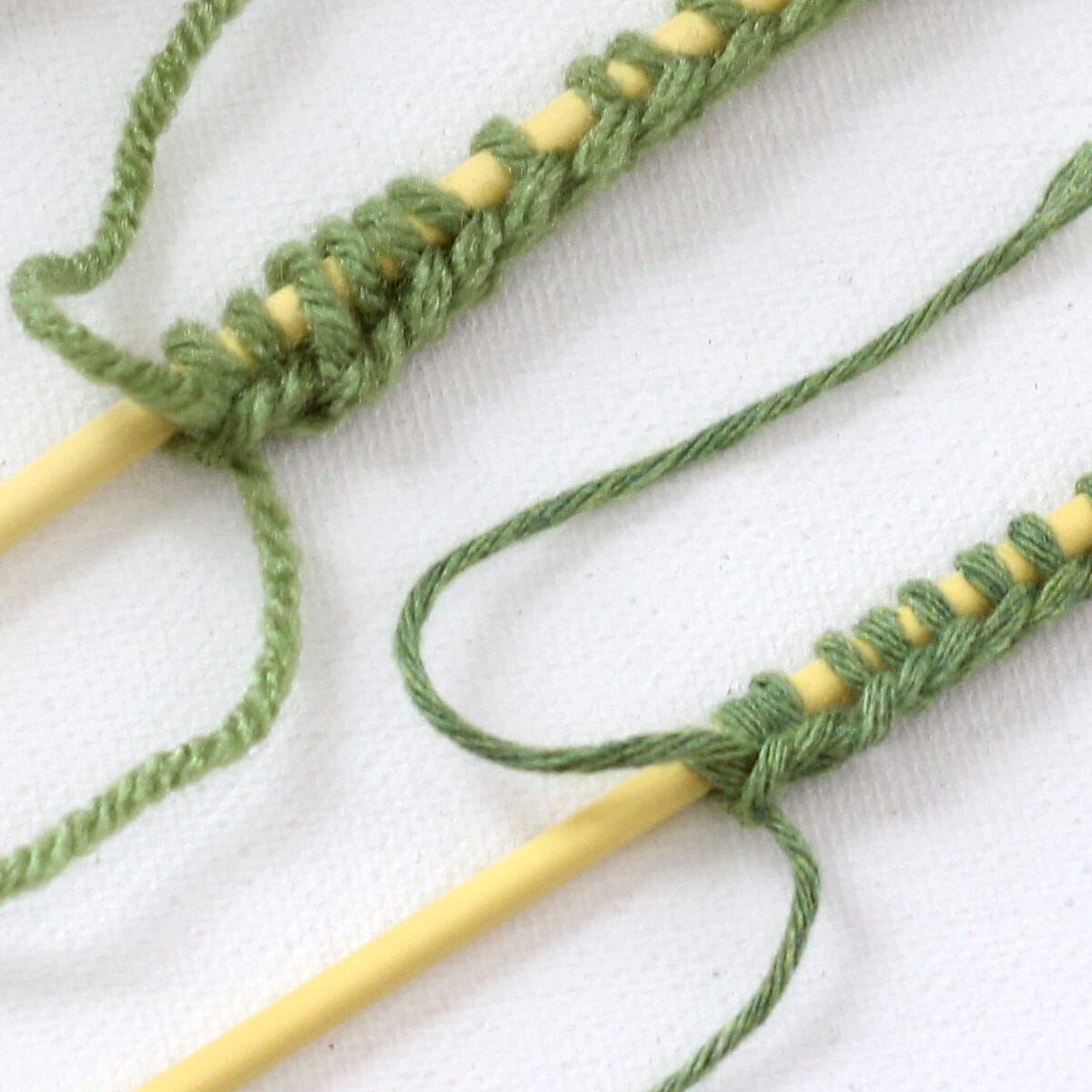 I get so many questions asking where exactly on your yarn strand should you start your slip knot for the long-tail cast on method. So, I came up with a really easy hack that removes all the guesswork. This little trick works on all sizes of needles and thickness of yarn.
---
PREPARATION BEFORE EASILY CASTING ON
Step 1 – With your yarn, first determine how much of a yarn tail you would like to keep.
Step 2 – Starting right there, begin wrapping your yarn around one of the knitting needles you are about to use to knit up your project. You may simply wrap it around and skootch up as needed.
Wrap the yarn around your needle not too loosely, and not too tightly. Then wrap it around your needle as many times as stitches you need to cast on.
This will help estimate where to begin your slip knot. In my video example above, I am wrapping my yarn around my needle 20 times because I want to cast on 20 Stitches.
Step 3 – Once you're there, hold onto your place, and let the wrapped yarn fall off your needle.
Step 4 – Here is the magical place where we make our slip knot.
Step 5 – Now, when we cast on our stitches, we will have the correct length of yarn when casting on!
---
THANK YOU FOR VISITING STUDIO KNIT
I hope this little trick helps you to cast on with confidence in your next knitting project. If you'd like even more great knitting ideas, please make sure you join my mailing list. Subscribing to my YouTube channel Studio Knit is another easy way for us to stay connected and help support my work for free.
Happy Knitting to You!