Learn to knit Jogless Stripes in the Round. Either on your circular or double-pointed needles, when changing yarn colors for horizontal stripes, this little trick will help keep your yarn change edges looking clean.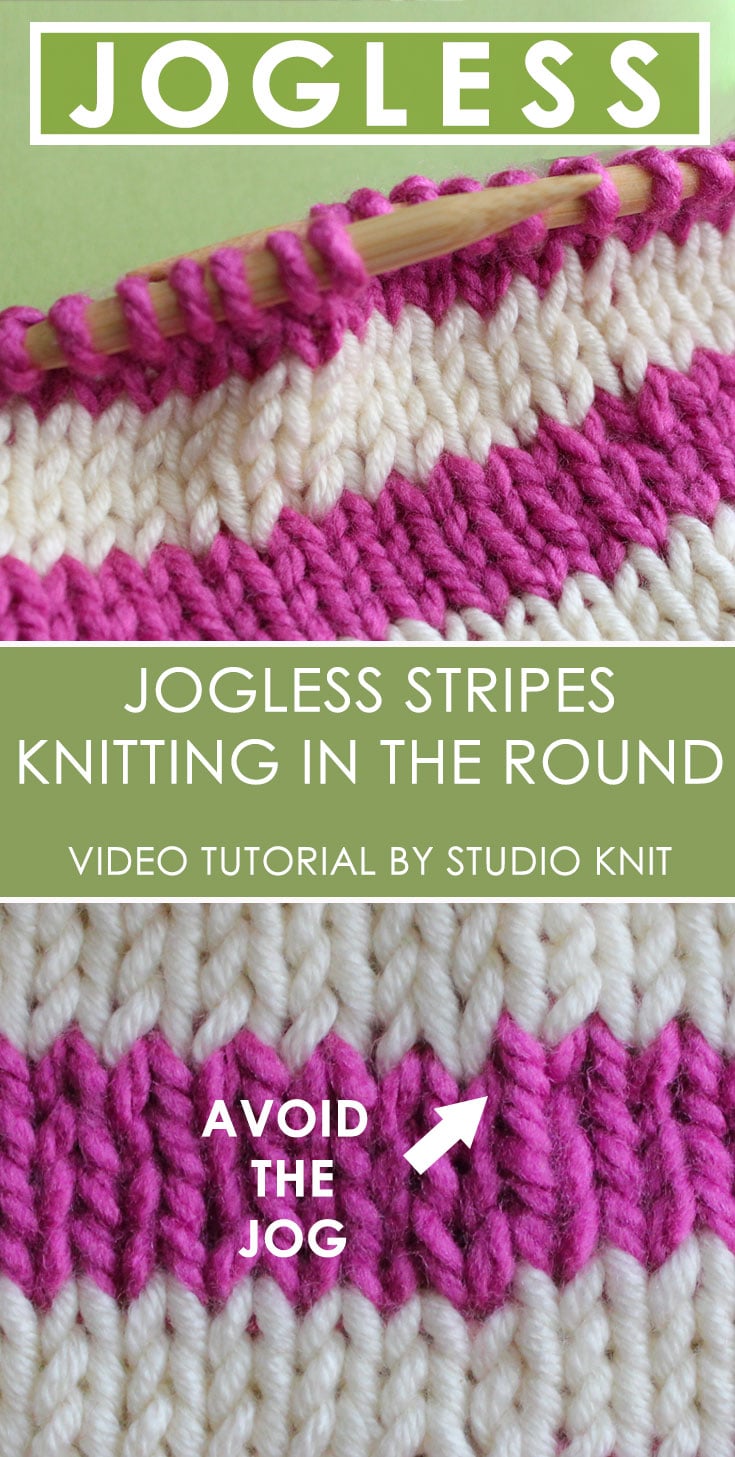 ---
Unlike knitting flat, where we stack the next row directly above the last each time we start a new row, knitting in the round is actually knitting one continuous spiral. As such, your new color in the first stitch will be directly below the new color once you knit all the way around your work on your last stitch.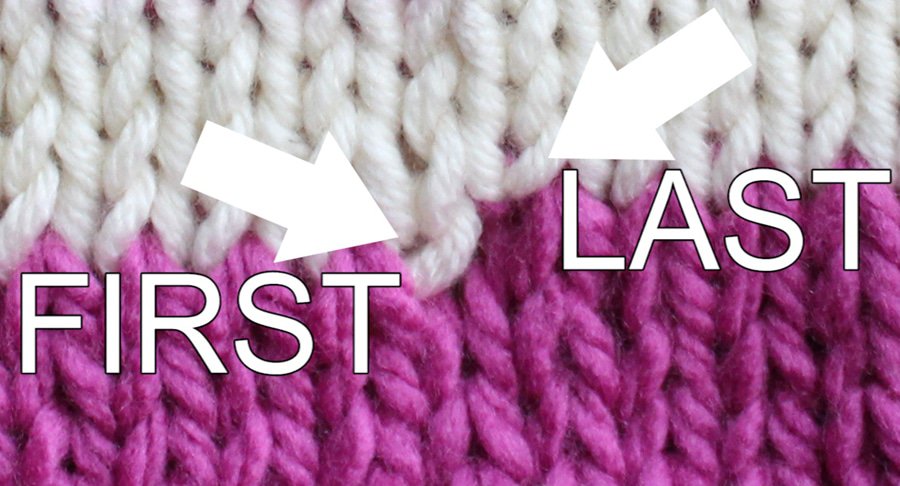 This results in a very obvious color change that has a jagged look. In knitting, it's called a jog. This spiral isn't something we can change, but there is a quick little fix to create jogless stripes to help them look better to the naked eye.
---
WATCH VIDEO
HOW TO KNIT JOGLESS STRIPES IN THE ROUND
---
EASIEST TECHNIQUE TO KNIT JOGLESS STRIPES IN THE ROUND
There are a few different recommended techniques out there to fix that little jog when knitting stripes in the round. And I've tested them all. Luckily for us, I discovered that the very easiest technique actually looks the best, so let's stick with that one!
TWIST YOUR YARN COLORS BEFORE YOUR STITCH MARKER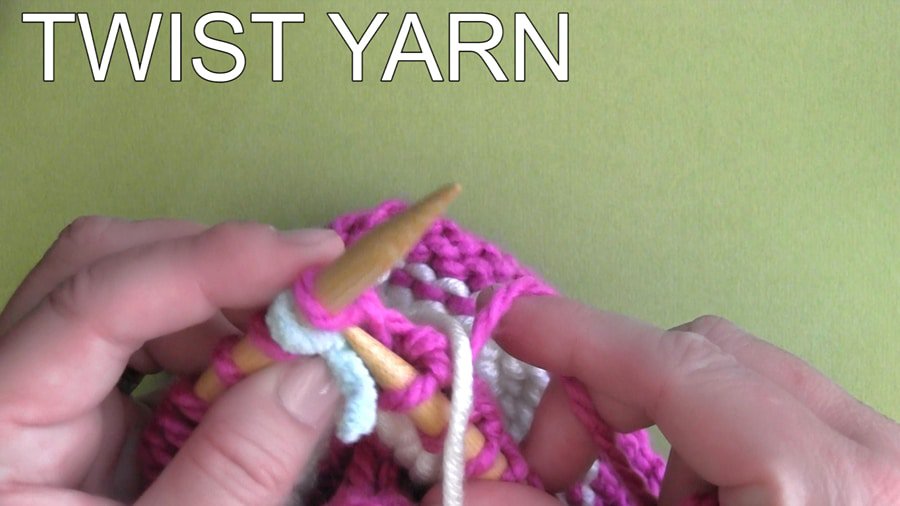 _____
ROW ONE: Simply knit all the way around your row once.
On your first row knitting in your new color, simply knit that entire row without doing anything differently. Just knit the entire row in the new color.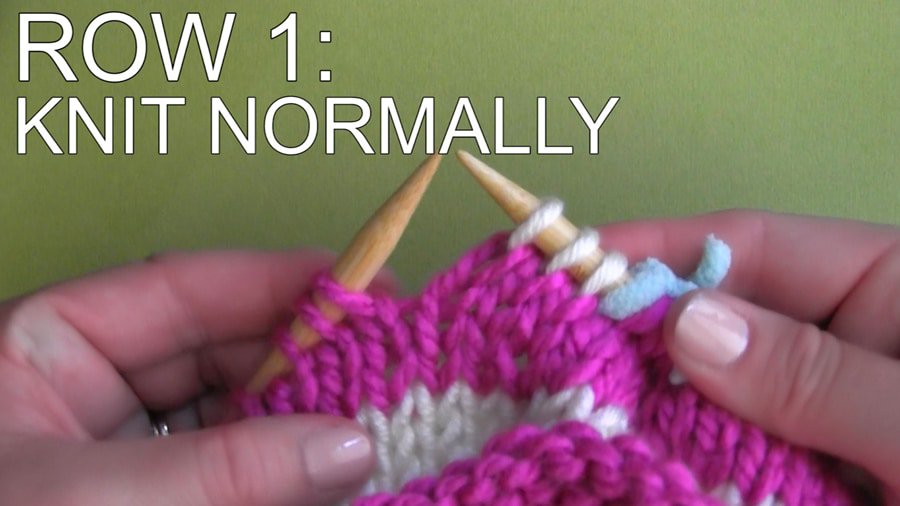 _____
ROW TWO: Slip your first stitch purlwise. Continue knitting in the round.
Taking your right needle, pick up the first stitch on your left needle in the new color as if to purl. Then simply place it onto your right needle as a slipped stitch. For your second and all subsequent stitches in that row, simply knit all the way around.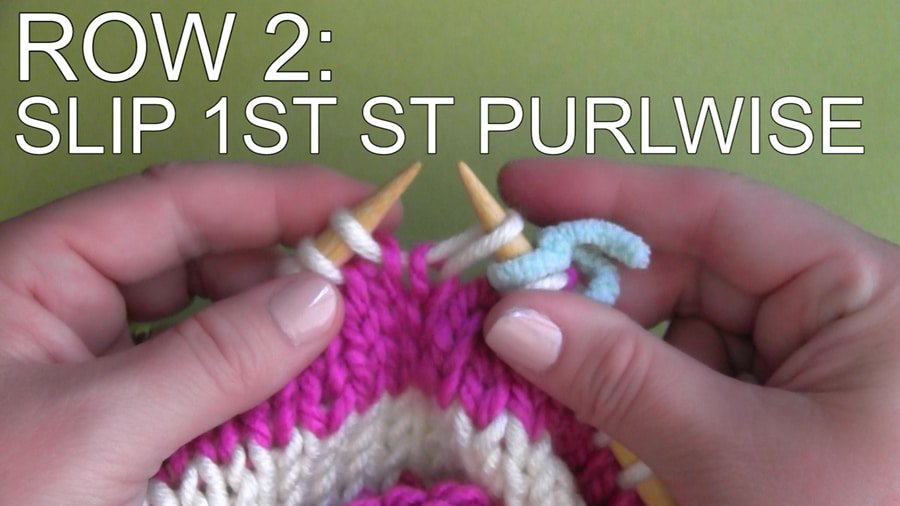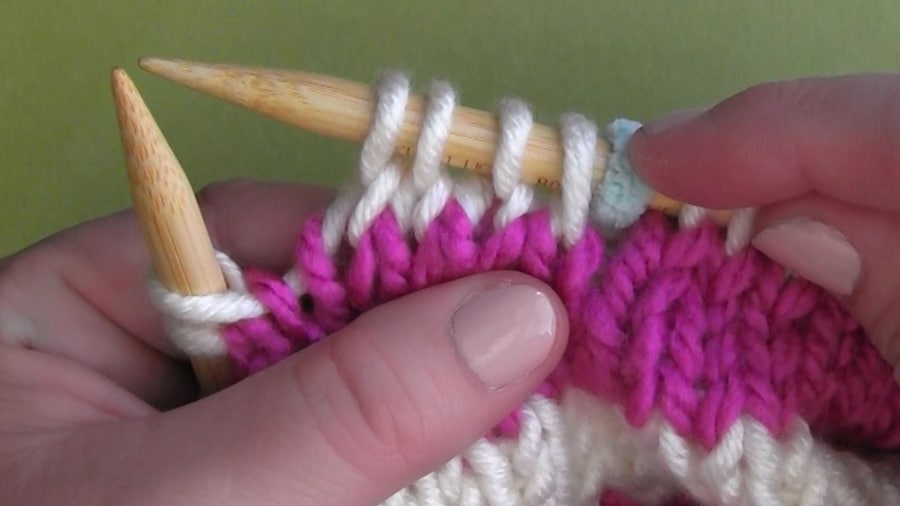 _____
SUBSEQUENT ROWS
Keep on knitting until it's time to change yarn colors again, then repeat.
PRO TIP: This technique for creating jogless stripes when knitting in the round looks best when you are knitting three or more rows of color change stripes.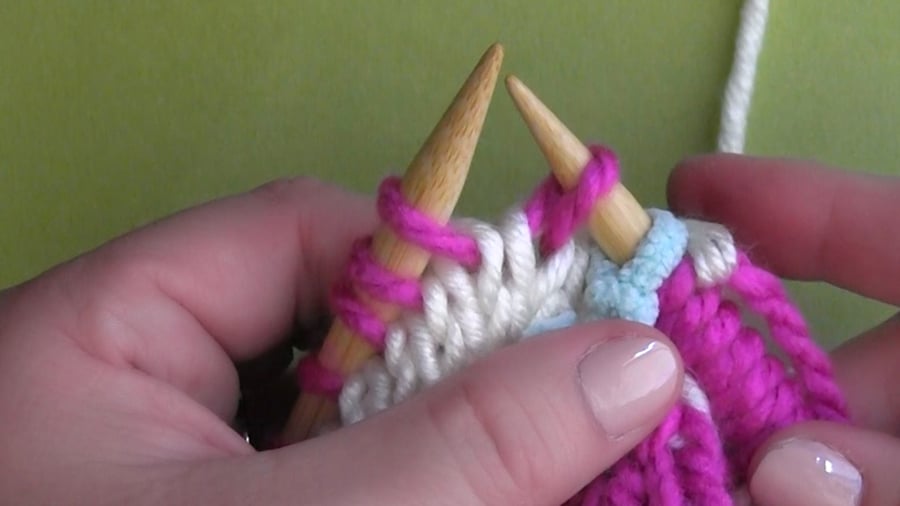 ---
ADMIRING OUR JOGLESS STRIPES IN THE ROUND
Let's take a look at exactly what this jogless stripe technique did to help our rows look cleaner.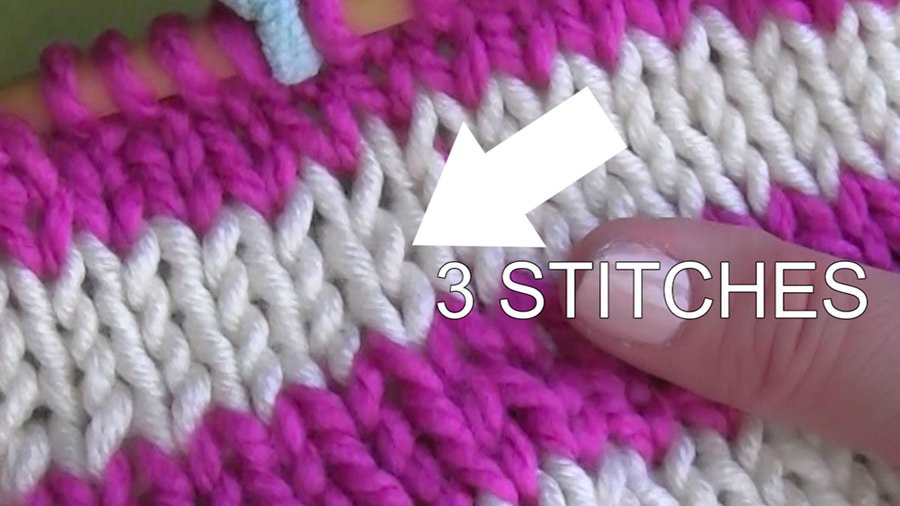 In my example, I've knit four rows total in a new color. Looking closely, you can see that there are only three stitches at the beginning our stripes. Our slipped stitch created one very long stitch. As I mentioned earlier, this spiral effect when knitting in the round isn't something we can change. As a resulte, this is a quick little fix helps our yarn change rows look a lot cleaner.
---
THANK YOU FOR VISITING STUDIO KNIT
I hope you have fun changing your yarn colors when knitting in the round, it's a really fun way to personalize any knitting pattern of your choice.
If you'd like even more great knitting ideas, please make sure you join my mailing list. Subscribing to my YouTube channel Studio Knit is another easy way for us to stay connected and a free way to help support my work.