9 Favorite Knitting Books Gift Guide
My curated list of favorite knitting books will inspire knitters of all skill levels to take their knitting to even greater heights! If you are a knitter yourself, this list is also a great way to share what YOU would like to receive from your loved ones, too.
As an Amazon Associate I earn from qualifying purchases.
Shipping a thoughtful knitting gift is easy from my Studio Knit Amazon Shop. It's chock-full of my favorite ideas with some great deals and Prime items for you over there, too.
---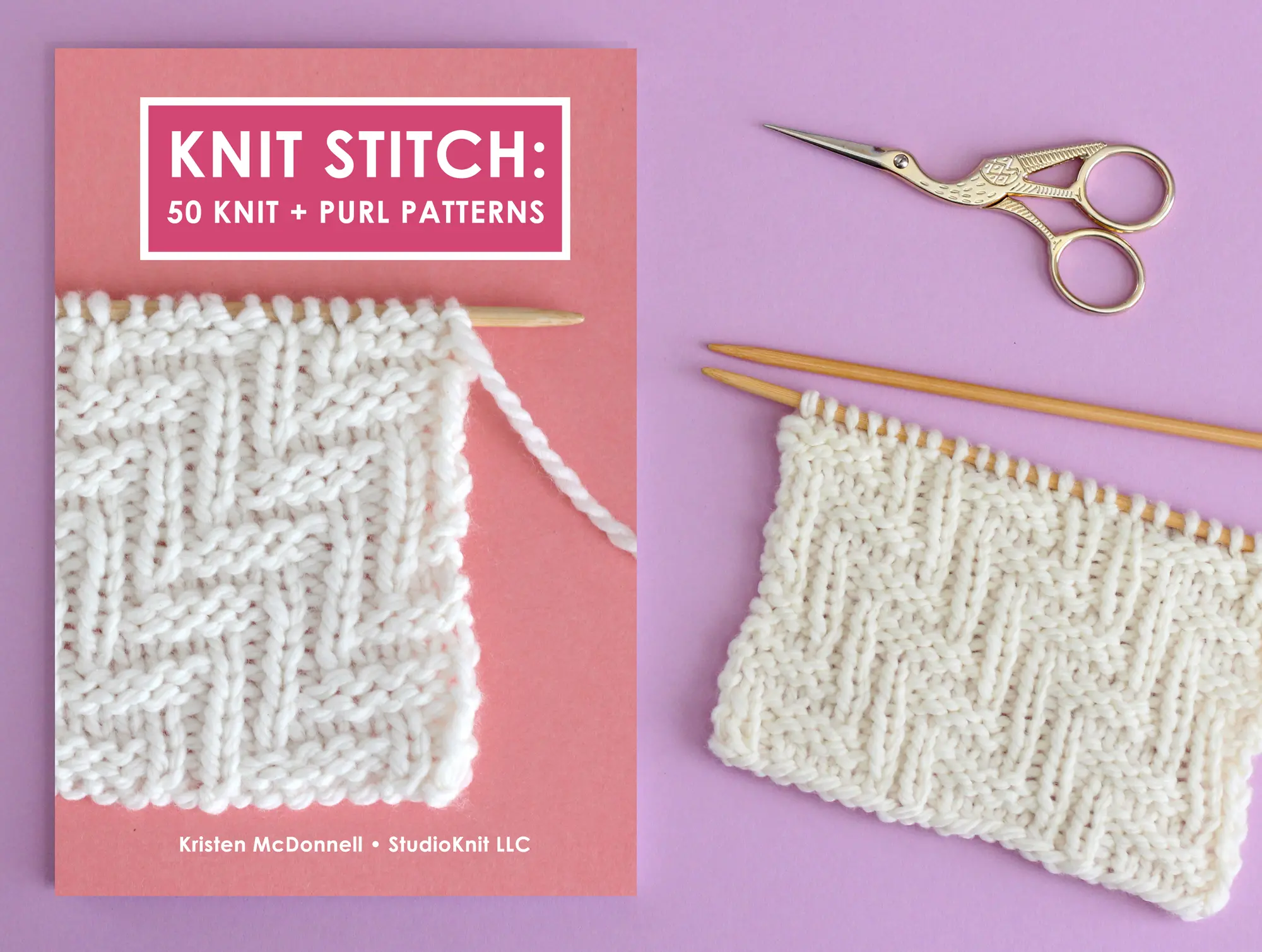 My new Knit Stitch Pattern Book gives you 50 unique hand-knit designs. Easily understand exactly how to create each texture stitch-by-stitch with chart diagrams and written pattern instructions to knit both flat and in the round.
Patterns in this book are organized by their row repeats, beginning with the simplest 2-row repeats and advancing up to more intricate 28-row repeats. Knit and Purl techniques only. Get yours today!
---
Your Hogwarts fans will love to receive the first official Harry Potter knitting book. It's a deluxe guide to creating over 25 authentic Harry Potter knits based on the iconic films.
Channel the magic of the Harry Potter films from the screen to your needles with the ultimate knitter's guide to the Wizarding World. Featuring over 25 magical knits pictured in gorgeous full-color photography, this book includes patterns for clothing, home projects, and keepsakes pulled straight from the movies—and even includes a few iconic costume pieces as seen on-screen.


---
I cherish my copy of Faerie Knitting: 14 Tales of Love and Magic by Alice Hoffman and Lisa Hoffman. Imagine my delight once I heard that my all-time favorite novelist was collaborating with her knitting expert cousin to create this special book full of fantasy, romance, and knitting patterns!
This is the perfect special knitting book selection for your BFF… my best friend adores hers! When I gifted it to her, she didn't have it yet, but already knew about it from their previous collaborations in Faerie Magazine. She's both a knitter and a librarian, so it's pretty tough to spring a new knitting book on her, ha!
I knitted up this little Charm Bag, which is perhaps the most beginning level and quickest knit in the book. I look forward to knitting up their gorgeous Blue Heron Shawl featured on the cover. Their Seventh Sister Capelet and River Girl Stockings will probably get made first, as they both look a little bit faster to knit up.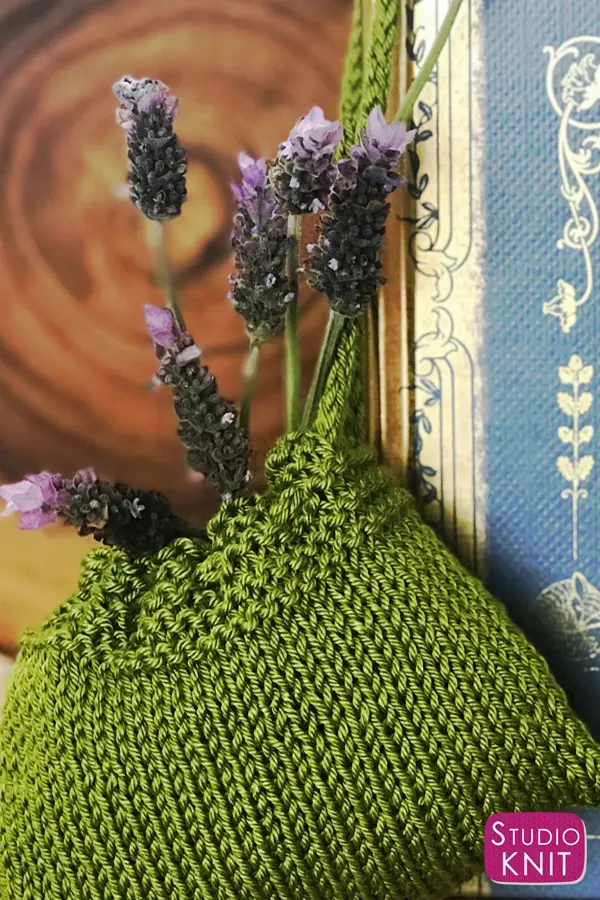 ---
Vogue Knitting has been the beloved resource for knitters for almost thirty years! The newest update in fifteen years just released in February 2018 and it is my go-to resource when designing something new or I just need a little inspiration. A must-have in every knitter's library.


---
Vickie Howell, the DIY channel's popular queen of fiber, pens a love letter to knitting with The Knit Vibe—a book like no other—with interviews, patterns, and an in-depth look at the knitting community and the creative potential of knitting.
"Pick up some yarn, start where you are, get creative" is the message Howell weaves through the book and her online series, The Knit Show.


---
Whether you live in the city or the country, and whether your dog is little or large, Dogs in Jumpers is filled with knitting patterns to keep your dog warm this winter.
To ensure your dog jumper has the perfect fit, you'll find easy-to-follow instructions on the four key measurements you'll need before you start and top tips on different yarns, needles and stitches. With 12 practical projects and dozens of beautiful dog photography, Dogs in Jumpers will delight knitters and dog lovers alike, enabling you and your best friend to walk out in style!


---
Pouring through the gorgeous pages of The Essential Guide to Color Knitting Techniques always gets my creative design juices flowing! At times, a single, perfect color is just what a new knitting project needs. But more often than not, the creative knitter envisions exciting color palettes that make her handmade hat unique or add special meaning to a gift for a loved one. Adding fabulous color combinations to a handknit item can be as simple as working with multicolor yarn or as intricate as applying the technical concepts of knitting intarsia.


---
Japanese Knitting Stitch Bible is an exquisite book full of new stitches with spectacular results. This Japanese stitch dictionary represents a whole new adventure for knitters and is sure to become a valued reference for experienced knitters.


---
AlterKnit Stitch Dictionary takes an unexpected look at stranded colorwork with 200 new motifs that experienced knitters will devour! These non-traditional colorwork charts are perfect for the creative knitter looking to break away from the ordinary. Derived from graphic design elements, these fresh motifs include everything from geometric mountains, waves, and spirals to modern bikes, skulls, and sheep.


---
More Knitting Book Inspiration
As an Amazon Associate I earn from qualifying purchases
You may find my entire collection of favorite knitting books, all available in the book section of my Amazon Shop. Of course, your local yarn shop or bookstore may carry these books, too, so please start there. But if you're interested in shopping online, my Amazon Shop will have you covered! I select books available for Prime benefits and there are some great discounts, too.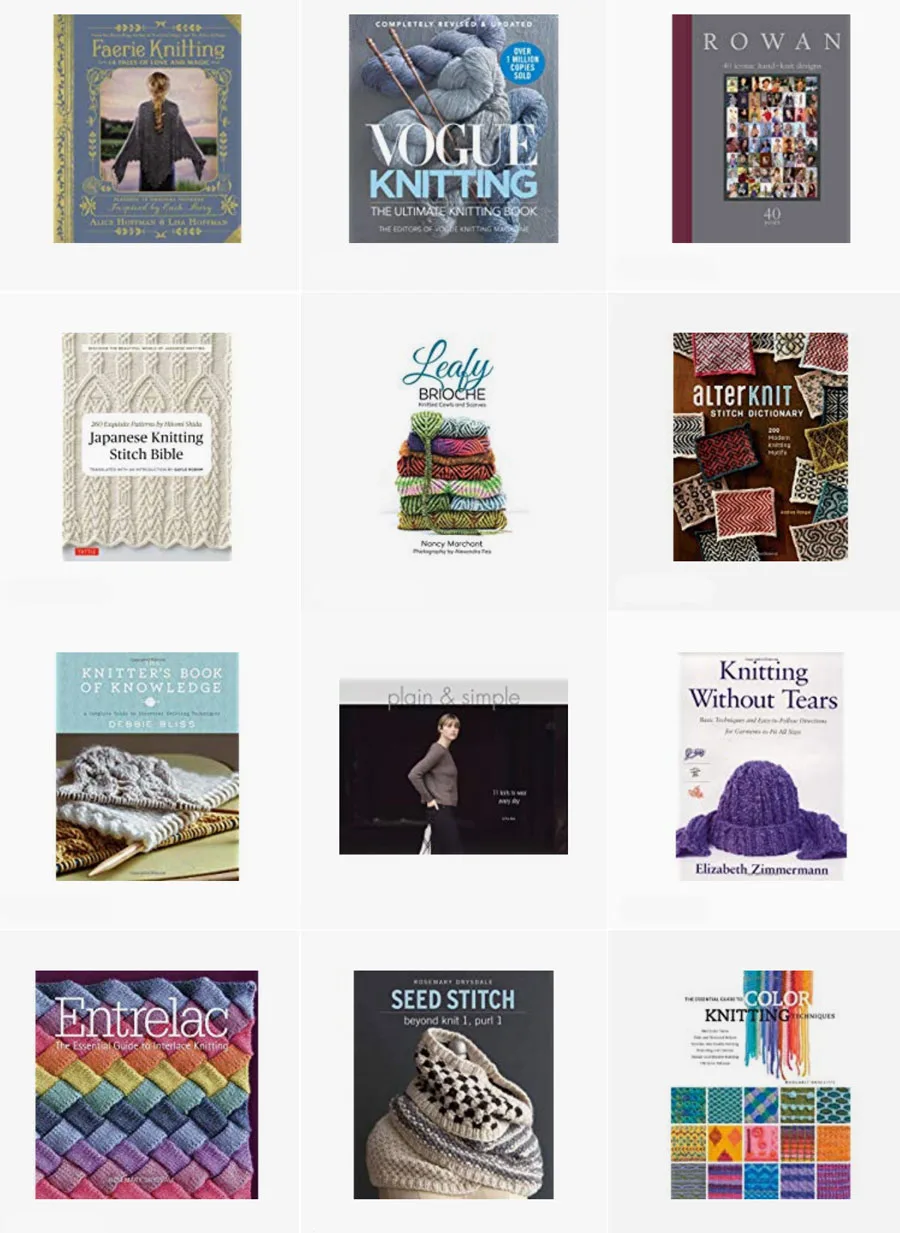 ---
Thank You for Visiting Studio Knit
I hope you are inspired to send some thoughtful knitting books to your crafty friends and loved ones! If you'd like even more great knitting ideas, please make sure you join my mailing list. Subscribing to my YouTube channel Studio Knit is another easy way for us to stay connected and help support my work for free.
Happy Knitting to You!