Growing Studio Knit as a creative business is a joy! Thank you for supporting my free videos, knitting patterns, and technique help. Your purchase helps me inspire knitters around the globe.
Find Studio Knit items on Etsy, Ravelry, Teachable, and Amazon Shop.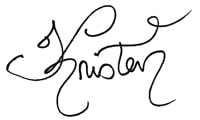 DIGITAL KNITTING PATTERNS – CODE KNIT20 FOR 20% OFF THROUGH DEC 8, 2019
HANDCRAFTED GIFTS TO SHIP TODAY
LOTION BAR GIFT SET
$20 on Etsy – Free Shipping
Enjoy the ease of natural skin care by warming solid bars between your hands to soften and deeply moisturize while knitting.
BOHO KNITTED RAINBOWS
$40 TO $55 on Etsy
Whimsical fiber art decor brightens any room with a relaxed, joyful, natural touch. Great gift idea for Baby Showers.
ABSOLUTE BEGINNER KNITTING COURSE
LEARN TO KNIT IN 4 WEEKS

$29.00 ► Enroll in Teachable Course
If you're ready to finally become a knitter, this course will teach you what you need to know to start knitting now… just in time for the upcoming holiday season!
Immediately, upon enrolling, receive lifetime access to this fully developed, one-stop course and become a hands-on knitter now.
As an Amazon Associate and member of other affiliate programs, I earn commissions from qualifying purchases at no additional cost to you.