Growing Studio Knit as a creative business is a joy! Thank you for supporting my free videos, knitting patterns, and technique help. Your purchase helps me inspire knitters around the globe.
Find Studio Knit items on Etsy, Ravelry, Teachable, and Amazon Shop.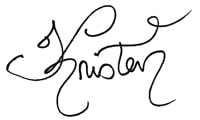 Knit Stitch Book: 50 Knit + Purl Patterns by Author Kristen McDonnell
Amazon– Free Shipping in USA
Amazon UK – Shipped within UK
Book Depository – Free Shipping Worldwide
My new Knit Stitch Book gives you 50 unique hand-knit designs. Easily understand exactly how to create each texture stitch-by-stitch with chart diagrams and written pattern instructions to knit both flat and in the round.
DIGITAL KNITTING PATTERNS
ABSOLUTE BEGINNER KNITTING COURSE
LEARN TO KNIT IN 4 WEEKS

$29.00 ► Enroll in Teachable Course
If you're ready to finally become a knitter, this course will teach you what you need to know to start knitting now… just in time for the upcoming holiday season!
Immediately, upon enrolling, receive lifetime access to this fully developed, one-stop course and become a hands-on knitter now.
As an Amazon Associate and member of other affiliate programs, I earn commissions from qualifying purchases at no additional cost to you.