Check out my Lucky St. Patrick's Day Crafts & Food Playlist with fellow Kin Community partners! We have so many fun DIY ideas including yummy treats and crafts for everyone to try!
---
How to Make a Pom Pom Wreath – St. Patrick's Day DIY
by Studio Knit
Learn how to make a Pom Pom Wreath.  So easy, fun, and FLUFFY!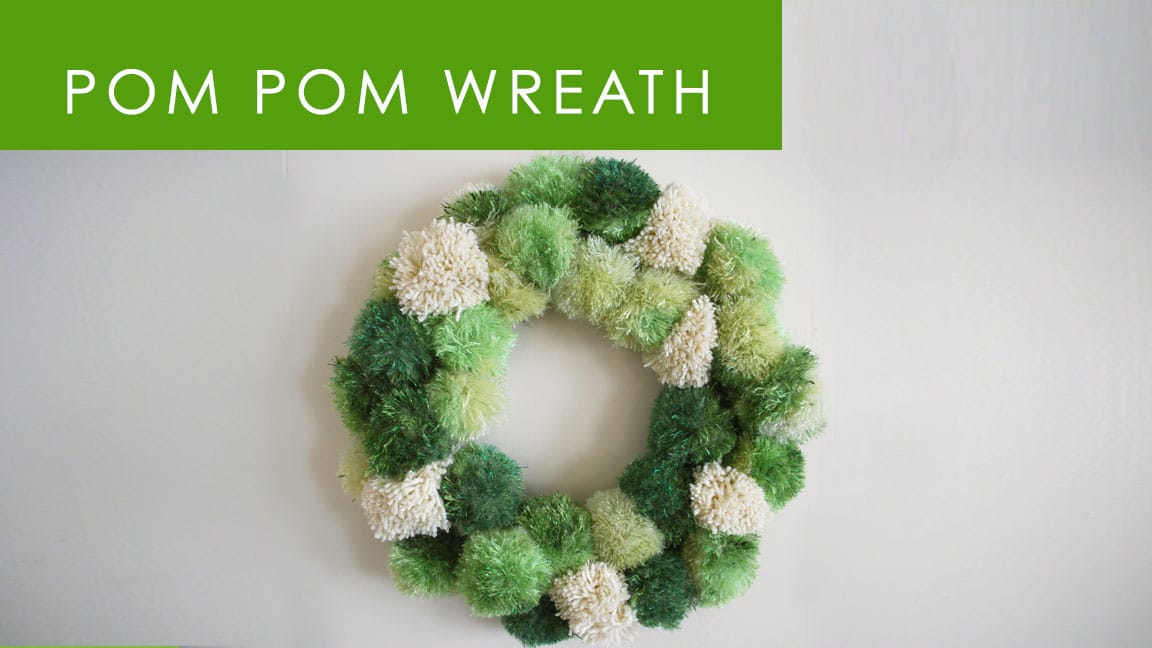 ---
How to Make a Celtic Heart Knot – St. Patrick's Day DIY
by Studio Knit
Ready to get lucky in love? The charm of the Irish combined with the symbolism of eternal love results in this really cool Celtic Heart!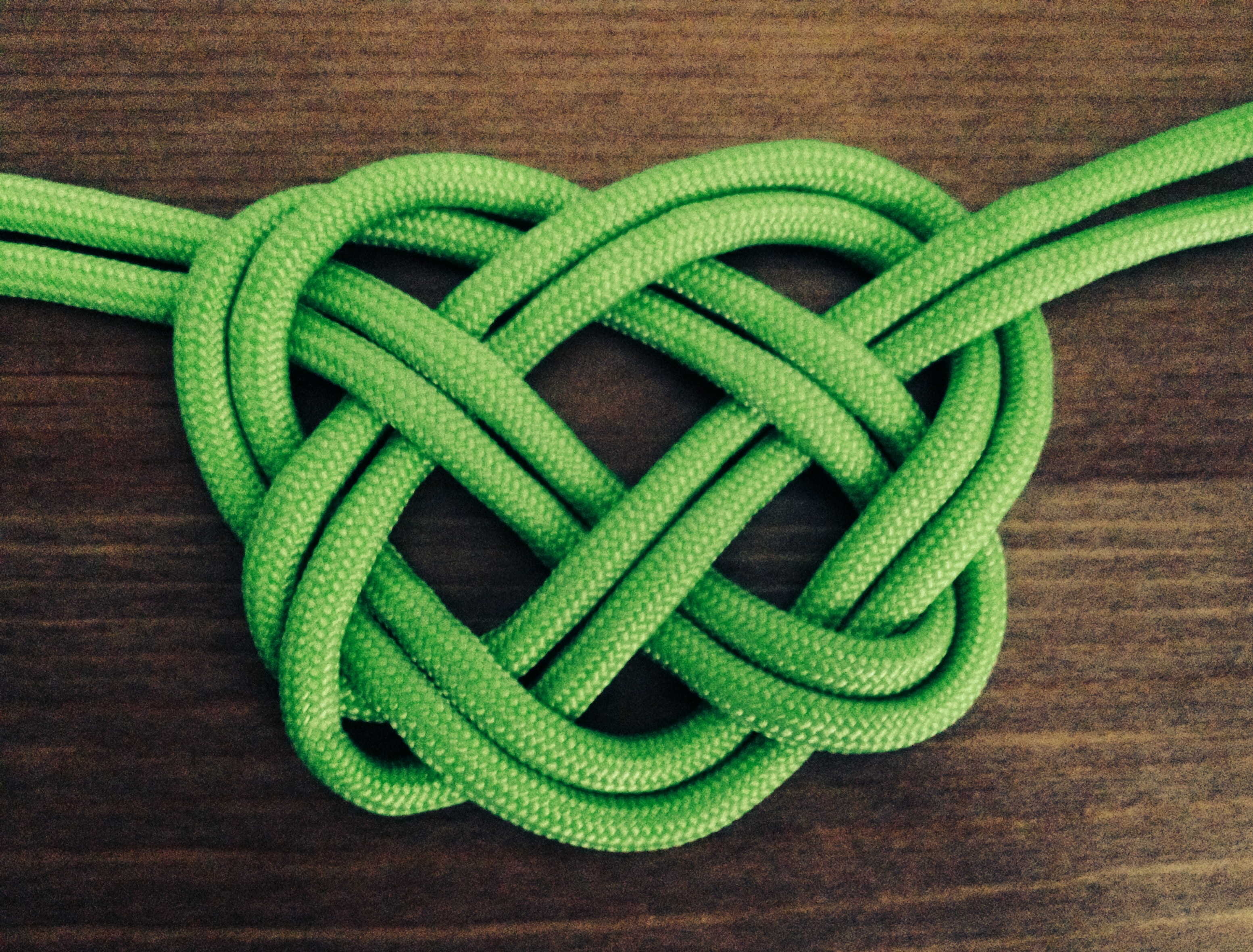 ---
Knit Shamrock Clover Free Pattern for St. Patrick's Day
by Studio Knit
A Knit Shamrock Clover is a super fun quick knit for St. Patrick's Day! Here's my favorite EASY Knitted Shamrock Clover Leaf .  As long as you have one of these little SHAMROCKS, nobody can pinch you.  It's a great project for Beginning Knitters.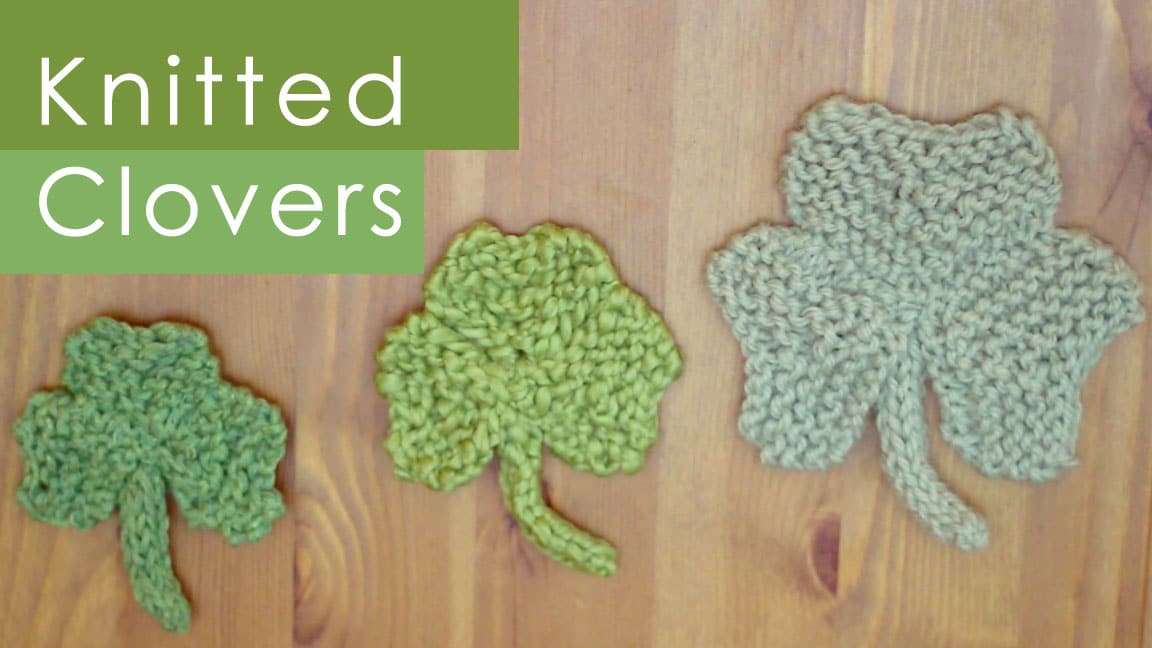 ---
Crochet a Lucky Four Leaf Clover Very Easy
by TooTooAmy
Love to crochet?  These adorable little four leaf clovers are a super easy and fun craft idea for your St. Patrick's Day decor.
---
St. Patrick's Day Recipe: Vegan Shamrock Shake (Mint Milkshake)
by The Edgy Veg
The Shamrock Shake is a green, minty milkshake available at McDonalds every March for a limited time. Think something along the lines of a mint chip milkshake but way more intense and bright green, like REALLLLLY green. Well now you can have it any time of the year!
---
Gemma's St. Patrick's Day Dessert: Meringue Roulade – Bigger Bolder Baking Ep 3
by Gemma Stafford
St. Paddy's Day is almost here and I want to share with you my favorite Irish dessert–Meringue Roulade with Bananas & Butterscotch Sauce. It's marshmallowy, rich, and a real BOLD Irish treat you won't find anywhere else.
---
Beth's Chocolate Whiskey Cake (ST. PATRICK'S DAY DESSERT!)
by Entertaining with Beth
Create this delicious, impressive Chocolate Whiskey Cake with Caramel Toffee Glaze for your St. Patrick's Day Soiree!
---
Robert's St Patrick's Day DIY Clovers
by Kin Community
St. Patrick's Day table place setting.
• Wrap the end of the clover stems in aluminum foil and then use them as cupcake or cake toppers.
• Create small tabletop arrangements by placing the stems into moss-covered Styrofoam balls.
---
St. Patrick's Day Shamrock Shake | Copycat Recipe
by Amy Locurto
This shake is not only for St. Patrick's Day but anytime! Enjoy a McDonald's Copycat Shamrock Shake Recipe.
---
Caramel Chocolate Pot de Creme Recipe || KIN EATS
by Kin Community
Look, we love St. Patrick's Day as much as any holiday, but we're calling for a moratorium on dyed foods. There are so many other ways we can celebrate this festive Irish holiday that don't involve green food coloring. For example, take Sienna's delicious pot de chocolat recipe which can be turned into a cheeky pot of gold. Now that's cute AND delicious. So, step away that bottle of edible dye and give this tasty treat a try! Happy St. Patty's Day!
---
Louise's Shamwreck Shake
by Kin Community
Pour the Boozy Shamrock Shake into a glass and top with the whipped cream. Garnish with sprinkles and drink immediately!
---
How to Make Green Beer!
by Coral TV
Learn how to make green beer for St. Patrick's Day!