Introducing my new Lotion Bar Gift Set for Makers! Enjoy the ease of natural skin care by warming solid bars between your hands to soften and deeply moisturize. Each adorable little healing heart has been formulated, designed, and handcrafted personally by me, Kristen of Studio Knit. Enjoy them for yourself and as a thoughtful gift idea.


Great way to support my work here at Studio Knit!
---
All-Natural Healing for Makers by Studio Knit
While formulating the perfect combination of premium natural ingredients to deeply moisturize my hands while knitting, I thought it would be fun to offer this limited collection to you, my Studio Knitters!
Lotion Bar Gift Set Contents
• 7 handcrafted heart-shaped, individually scented bars
• 3.5 oz total weight / Each bar is 0.5 oz weight, 1.5″ x 1.5″ size
• White windowed macaroon box packaging
• Photo postcard with product description
• FREE SHIPPING!
Directions for Use
Warm lotion bar between hands to lightly melt on contact with dry skin, then massage directly onto targeted areas to soften and moisturize.
Each heart lotion bar quickly softens and activates the natural butters and oils to deliver healing relief immediately to specific portions of your skin. The solid bars are created with premium white beeswax, so it feels like hard soap. Want to apply it directly on your fingertips, cracked areas, or around your fingernails? The solid lotion bar will target that exact area, unlike messy liquids or creams. For external use only.


---
All Natural Ingredients
Premium White Beeswax, Shea Butter, Deodorized Cocoa Butter, Sweet Almond Oil, Fragrance Oils, and Mica Colorants.
Scent Collection by Studio Knit
In this limited edition gift set, each 0.5 oz lotion bar is scented with six of my favorite fragrance oils, plus one bonus unscented heart.
Raspberry – Pink: Bergamot, pear, plum wine, vanilla, orchid, cashmere, and musk.
Citrus – Orange: Mandarin orange plant peels.
Ginger – Yellow: Ginger ale, lime, lemon, fruit, and musk.
Matcha – Green: Green tea and crisp cucumber.
Chamomile – Blue: Blue chamomile flowers.
Lavender – Purple: Lavender flowers.
Unscented – Natural color

---
How Long do Lotion Bars Last?
The shelf life for my lotion bars is one year (12 months) from the date of purchase. I note the "best by" date in writing on the packaging of your purchased gift set.
Packaging and Ordering
Your Lotion Bar Gift Set will arrive via USPS in recyclable cardboard boxes, tissue papers, and biodegradable undyed aspen filler. Orders are currently only accepted to ship within the United States of America.

---
THANK YOU FOR VISITING STUDIO KNIT
I hope you are inspired to order your lotion bar gift sets today. If you'd like to receive more great craft and gift ideas, please make sure you join my mailing list. Subscribing to my YouTube channel Studio Knit is another free and easy way for us to stay connected and help support my work.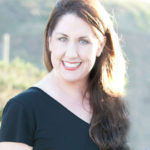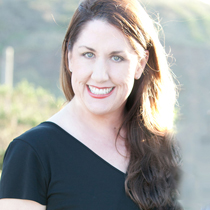 Happy Moisturizing to You!