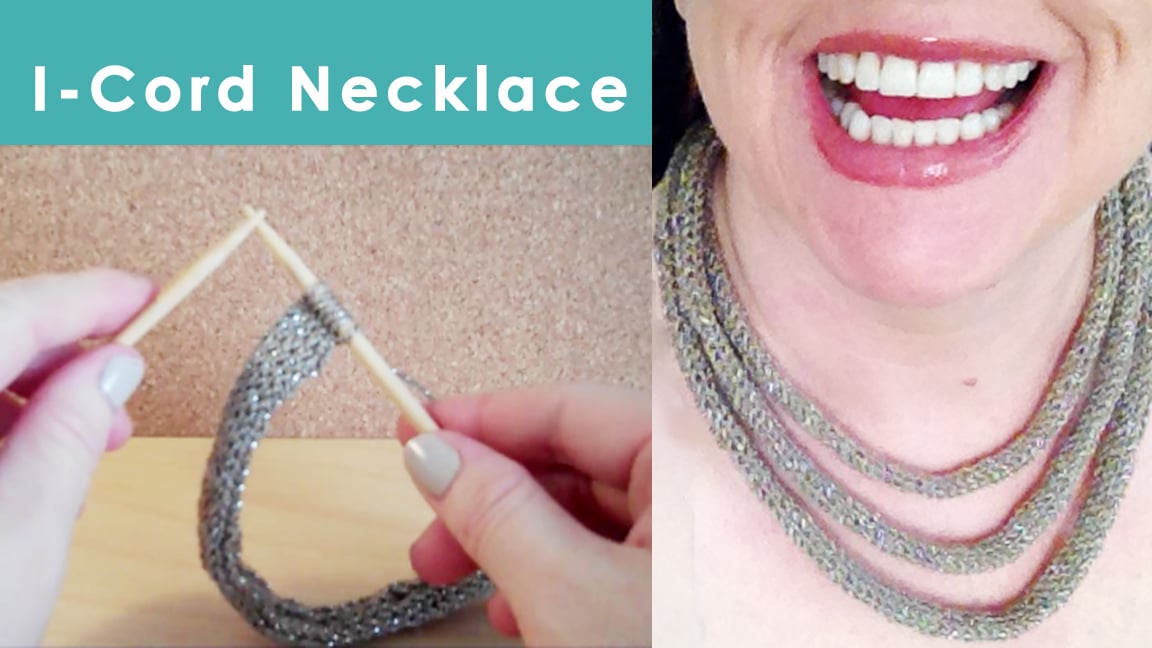 How to Knit an I-Cord Necklace
An I-cord is a narrow piece of knitting made on double-pointed needles.
To make an I-cord, cast on either 5, 6, or 7 stitches, depending on the strand you are creating from my pattern.  Knit the first row. Slide the stitches to the opposite end of the needle. Now the working yarn is at the bottom of the row. Knit again, pulling the working yarn up the back of the piece so you can work with it.
The yarn that I'm using is by Lion Brand's Vanna's Glamour in the color Moonstone.  I love the muted neutral tone with the perfect amount of metallic flecks.