My new free Knitting Gift Certificate Printable will help you finish all your planned knitting projects to give as gifts today! If you're like me, there's not nearly enough time to make all of the thoughtful gifts you would like to knit up for your family and friends.
Problem solved! Simply print out my new Knitting Gift Certificates, customize them with the names of your loved ones and the projects you plan to knit for them, then hand them out when it's time to exchange gifts. I personally most enjoy knitting after the holidays, when there is less on my calendar. During the first few months of the new year, I'm curled up, cozy, and enjoy knitting gifts for loved ones without the pressure of a deadline.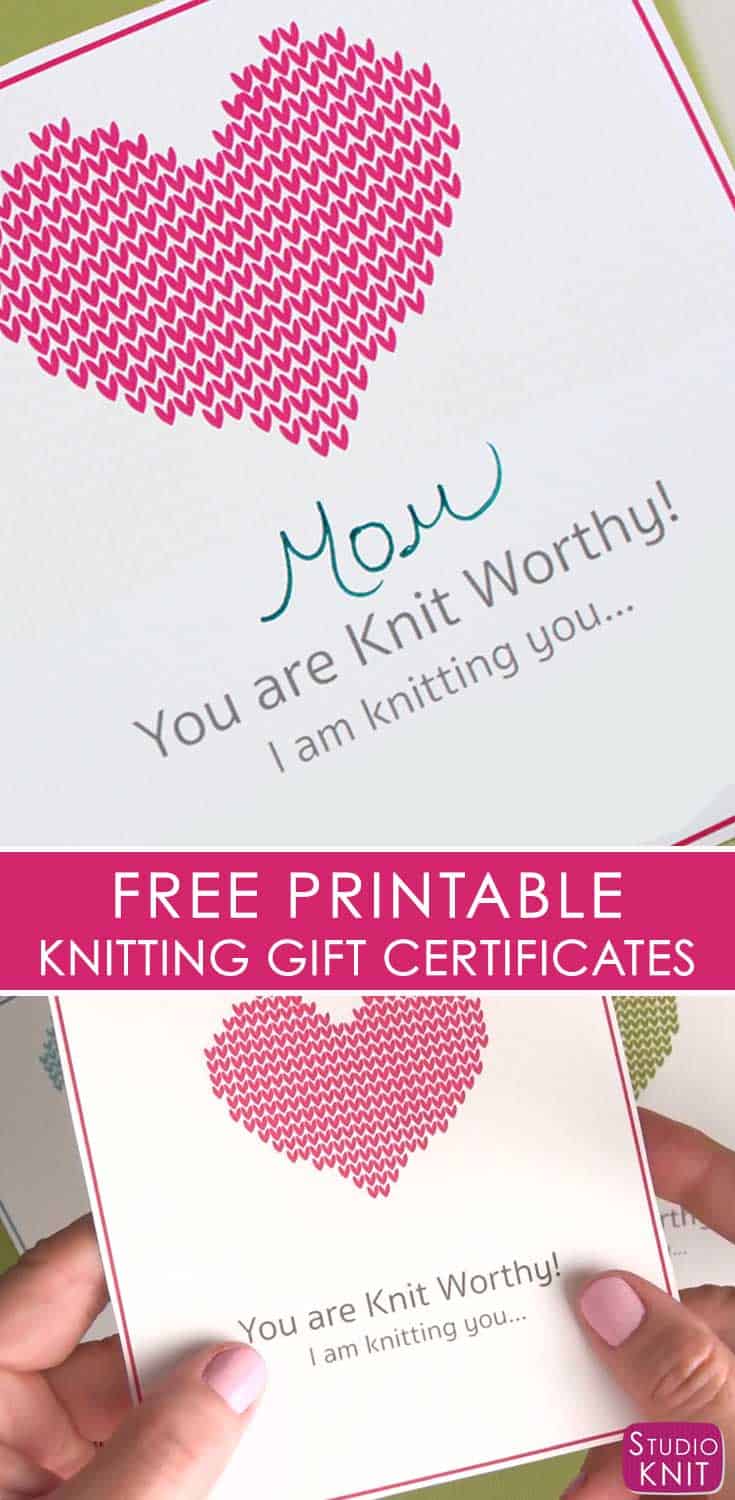 ---
HOW TO DOWNLOAD Free Knitting Gift Certificate Printable
Download Free Printable Gift Certificates > Click to Subscribe to my Newsletter
Once you subscribe to my email newsletter and confirm your subscription within your email account, you will immediately be directed to my knitting freebies page to receive this downloadable knitting gift certificate printable and more!

---
IT'S ALL IN THE PRESENTATION of Your Free Knitting Gift Certificate Printable
Basic – You can simply write in the name of your loved one, the knitting project you intend to make for them, and sign your name. Super cute, sweet, and to the point.
Glam – You can also add glitter, rhinestones, googley eyes… anything that you may have in your craft stash to decorate your gift certificate and make it special and customized.
Show Off – Add in a printed knitting pattern of the project you intend to make for them. It will both help them understand that your knitting gift is super cool… and it will inform them how skilled you are in knitting when they see the entire pattern written out.
Complete Kit – You can complete your gift by adding in the yarn you plan to use for their project. This will really make your gift look personalized, thoughtful, and creative.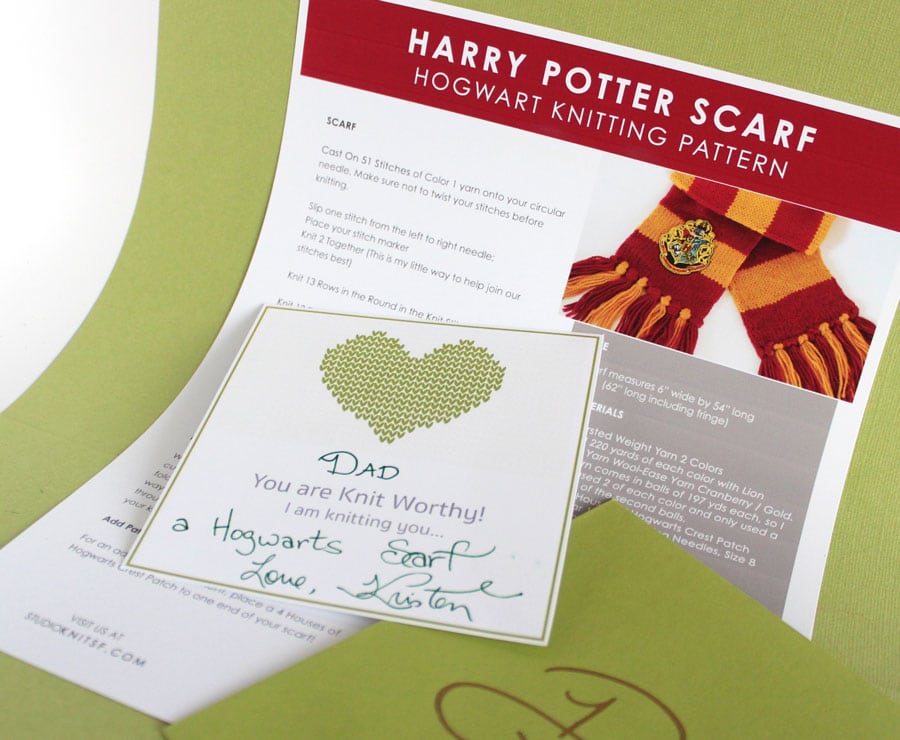 ---
MATERIALS for Free Knitting Gift Certificate Printable
Computer
Printer
Paper – Heavier Weight Stock is recommended
Scissors
Pen(s)
Optional – Glitter, rhinestones, googley eyes… anything you have in your craft drawer that will make your Knitting Gift Certificate super special.
---
THANK YOU FOR VISITING STUDIO KNIT
I hope you enjoy my free knitting printable with this gift certificate.
If you'd like even more, please make sure you join my mailing list. Subscribing to my YouTube channel Studio Knit is another easy way for us to stay connected and help support my work for free.

---