Brain Hat Press Room for all the news and information related to the March for Science craftivism fun!
---
Open Up Your Design Options with Applied I-Cord
Cast On Magazine
The Knitting Guild Association (TKGA)
Members-Only Publication
Winter 2017/2018
by Cecelia McAdam Cahill
Excerpt: One very popular and creative example is the Brain Hat for Science by Kristen McDonnell, which uses a base of a simple rib hat to attach I-cord made to resemble brains.
---
The March for Science Searches for Its Pussyhat
Racked
April 11, 2017
by Elizabeth Preston
Read Story: http://www.racked.com/2017/4/11/15166094/march-for-science-hat-pussyhat-brain-resistor-dna
Excerpt: YouTube knitting instructor Kristen McDonnell was checking the analytics for her website this January when she noticed that a 2015 Halloween post was, in her words, "going bonkers."
The old tutorial showed how to knit a "sort of creepy" pink novelty hat that looks like a brain. Now, with the January 21 Women's March fresh in public memory and plans for a Science March underway, the brain hat had been proposed as the next pussyhat. McDonnell's pattern was going viral. "I had to upgrade my server," she says.
---
5 Things You Can Do Today to Help Save the Environment
Vogue Magazine
February 17, 2017
by Patricia Garcia, Culture Writer
Read Story: http://www.vogue.com/article/how-to-fight-climate-change-scott-pruitt-epa
Excerpt: On April 22, aka Earth Day, thousands of people are expected to once again march on Washington, D.C., in celebration of science and "the very real role that science plays in each of our lives," according to the mission statement on the event's official website. Start prepping your signs, and get your favorite knitter to whip you up a brain hat.
---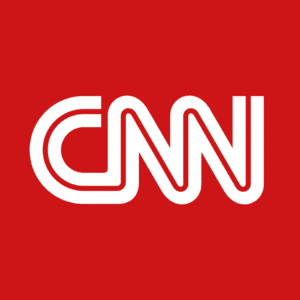 Brain hats send message of 'critical thinking' at March for Science
CNN
April 22, 2017
by Christina Zdanowicz
Read Story:
http://www.cnn.com/2017/04/22/us/march-for-science-brain-hats/
Excerpt: Pink and gray brain hats dotted the crowds at the March on Science in Washington, becoming one of the symbols of the march's message.
Many referred to the crocheted hats as "thinking caps," saying the headgear represents critical thinking, a cornerstone of science.
---
Does the March for Science need its own pussyhat? Symbols of Protest
KCRW: Design and Architecture
NPR Radio
April 18, 2017
Produced by Frances Anderton and Avishay Artsy
Listen to Story: https://www.kcrw.com/news-culture/shows/design-and-architecture/symbols-of-protest-lighting-up-edm-festivals
Excerpt: Brain hat with kitty-cat ears. Some participants are trying to popularize yarn hats tailored to science, such as a crocheted hat that resembles a brain. Now protesters are preparing for the March for Science to take place on April 22, Earth Day, with the goal of drawing attention to the need for science-based policy making and increased funding of the NIH.
---
Bay Area scientists plan march, join rogue Twitter campaigns: The twin efforts are aimed at defying the Trump administration's silencing of communications from some science agencies
San Jose Mercy News
January 26, 2017 by Lisa M. Krieger
Read Story: http://www.mercurynews.com/2017/01/26/silenced-scientists-turn-to-twitter-not-trump/
Excerpt: Knitters like San Francisco's Studio Knit volunteered to make "Brain Hats" — pink and wrinkly walnut-shaped caps.
---
March For Science The Latest Chicago Trump Protest (Bring Your Brain Hat)
DNA Info, Chicago
February 2, 2017 by David Matthews
Read Story: https://www.dnainfo.com/chicago/20170202/downtown/march-for-science-latest-chicago-trump-protest-bring-your-brain-hat
Excerpt: And like the so-called 'pussyhats' that were prevalent during the nationwide Women's March, the scientists have a sign of solidarity: brain caps you can knit yourself.
---
Resistance In Color: Yarn's Craftivist Moment
90.9 WBUR-FM, Boston's NPR news station
February 9, 2017 by Hinda Mandell
Read Story: http://www.wbur.org/cognoscenti/2017/02/09/yarn-political-activism-hinda-mandell
Excerpt: First there were the pussyhats — donned at women's marches and rallies throughout the world on Jan. 21, repudiating our president's treatment of women and creating an at-a-glance sea of symbolic pink.
Now there are the brain hats — to be worn at a Washington, D.C., March for Science on Earth Day – repudiating the president's disregard of scientific facts about everything from vaccines to climate change.
Yarn is having a moment.
Perhaps fiber seems an unusual medium to convey critical messages about women's rights and the primacy of scientific facts over alternative ones. Pink kitten ears and squishy grey matter may also seem unlikely symbols of protest. But a hat sends a message — that women will band together to rebuke a man, no matter how powerful, who stomps on their rights and basic dignity; and that science should not and cannot be disregarded in the name of political malfeasance.
---
Thinking cap: It's the thought that counts
Post Bulletin
March 4, 2017 by Taylor Nachtigal
Read Story: http://www.postbulletin.com/news/education/thinking-cap-it-s-the-thought-that-counts/article_a712c05d-a20b-5860-9230-48ffd1887483.html
Excerpt: The University of Minnesota Rochester neuroscience professor donned a knitted cap resembling a brain Thursday afternoon, thanks to UMR health sciences senior Paige Mogilefsky.
Mogilefsky coupled her love for science with a recently discovered love for knitting to create the unique hat. She gifted the creation to Dunbar, someone who's taught her a lot about the brain as her development psychology, abnormal psychology, anatomy and physiology and neuroscience professor at UMR.
When she found the pattern for the brain hat online, she knew it was a project she'd have to tackle.
Plus, it's a pattern that's being associated with the March for Science, similar to what a certain pink hat was to the Women's March.
---
Civic activism sends some New Haven area shop sales booming
New Haven Register
February 25, 2017 by Kathleen Schassler
Read Story: http://www.nhregister.com/general-news/20170225/civic-activism-sends-some-new-haven-area-shop-sales-booming
Excerpt: A new brain hat pattern is available for free, aimed at the April 22, 2017 March for Science in DC, Reis added.
"People don't necessarily take knitting seriously, but it's a very strong movement," said Reis. "It's women — and men — sitting around talking about things and knitting."
Civic engagement is healthy for our democracy, confirms details of the 2016 Connecticut Civic Health Index that assesses numerous indicators related to civic participation and community engagement in the state.
---
Knit Your Own 'Brain' Hat For Earth Day Science March
Vocativ
February 3, 2017 by Sara Rao
Read Story: http://www.vocativ.com/397420/march-knit-brain-science/
Excerpt: Inspired by the thousands of "pussy hats" donned during the Women's March in Washington D.C., the upcoming March for Science will have their own handmade headwear. People are sharing patterns and tutorials on how to knit your own "brain hat." There is a Facebook group, Twitter handle, and official website for planning the march. Donald Trump's presidency has many in the scientific community worried about issues like government funding for research, climate change denial and transparency, just to name a few. While the March for Science doesn't have an official date yet, satellite marches in other cities are already being planned.
Video:
---
Pussyhats, politics, and power
Manila Standard
February 4, 2017 by Jenny Ortuoste
Read Story: http://manilastandard.net/opinion/columns/pop-goes-the-world-by-jenny-ortuoste/228501/pussyhats-politics-and-power.html
Excerpt: Similarly, the "brain hat"—likewise a knitted or crocheted yarn cap but with the addition of loopy, cord-like yarn strands to represent brains—is being touted as the symbol of the March for Science on April 22, Earth Day, in cities around the US and perhaps the world.
At this event, scientists and other like-minded folk will march in protest against Trump's climate-change denialism, muzzling of scientific government agencies including national parks from issuing public communications, and his administration's other anti-science policies and sentiments.
However, the brain hat is more difficult to make than the pussyhat. Whether it will be as popular as the pussyhat will be known in the future.
How do we interpret this phenomenon of making a personal, wearable, shareable, symbol of protest, that will last for years if not decades, unlike other protest artifacts such as signs, posters, and placards?
In one word—craftivism.
---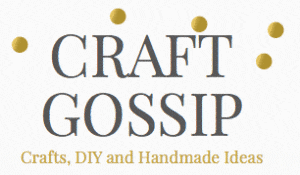 Knit a Brain Hat for the Science March?
Craft Gossip
February 3, 2017 by Sarah White
Read Story: http://knitting.craftgossip.com/knit-a-brain-hat-for-the-science-march/2017/02/03/
Excerpt: We all know that pussycat hats were the must-knit accessory for the women's marches, but now that scientists are planning their own march on Washington (sure to sprout many others across the country), Studio Knit suggests picking up your needles again to knit a brain hat.
Originally developed as a Halloween costume, this fun hat involves knitting a beanie and a whole lot of I-cord, which is stitched on the hat to make the brain wrinkles.
This is definitely not as quick a project as the pussyhats, but it is a nice idea if you're heading to a march or know someone who is. Or just for fun for someone who works in the sciences.
There's also a Facebook group if you want to knit your hat with other people (virtually).
---

Brain hat patterns for Science March
Knitscribble
February 3, 2017
Read Story: http://www.knitnscribble.com/2017/02/brain-hat-patterns-for-science-march.html
Excerpt: Knitters and crocheters are getting ready for another march, and like the Women's March, there is a hat to knit or crochet. The Science March to be held on Earth Day in Washington, DC, April 22, 2017.
The March for Science celebrates "science not silence" and will be duplicated in over 30 cities across the nation and around the world. A diverse gathering of scientists and science enthusiasts: students, teachers, families, and friends, all with a passion for discovery, opinion, and curiosity will march and then hold a teach-in on the National Mall. Studio Knit has prepared several videos with brain hat patterns for the base hat and i-cord brains tacked on the outside. And a brain hat to crochet as well.
Kristen McDonnell is the knitting genius behind the very easy brain hat pattern knit with worsted yarn. A simple base hat requires a circular US 8 (5 mm) needle and an easy K5, P3 pattern she has posted on her Studio Knit site.
---
March for Science Hat?
Portrait of the Scientist as a Young Woman by torschlusspanik
February 7, 2017
Read Story: http://portraitofthescientist.scientopia.org/2017/02/07/march-for-science-hat/
Excerpt: Does the upcoming March for Science on April 22 need hats? What will be the unifying message? Ideas are trickling in some corners of internet.
Because there are so many areas of science and implication of its celebration, advocation, and protection is vast, it may be difficult and/or unnecessary to come up with a single symbol that encompasses all of them.
But being a former neuroscientist turned a crafter, I'm going to put on a thinking cap on…(pun intended) and explore some possibilities for a March for Science hat.
Among my neuroscientist friends, a brain hat has been a popular idea.
---
Why I'm Buying Brain Hats for Both My Daughters – Including the One with Down Syndrome
eParent (Exceptional Parent) by Amy Silverman
February 16, 2017
Read Story: http://www.eparent.com/blog/im-buying-brain-hats-daughters-including-one-syndrome/
Excerpt: Further, what better time than right now to celebrate the truly big brains among us, the keepers and finders of the concrete realities — the scientists, mathematicians and others who don't have time for alternative facts because they've got real ones to back them up. I'm cool with both my daughters looking to these people as role models and heroes.
Finally, if we are going to waste our energy fighting over brain hats, we really are in trouble. Not very smart.
---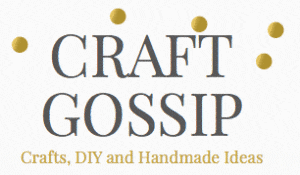 More Knit Hat Ideas for Science Marches
Craft Gossip
February 22, 2017 by Sarah White
Read Story: http://knitting.craftgossip.com/more-knit-hat-ideas-for-science-marches/2017/02/22/
Excerpt: Earlier this month I told you about the brain hat, an early contender for the pattern to knit for the upcoming marches for science. It's a great hat, but all that I-cord is, frankly, pretty boring and takes a long time to knit.
Here are a couple of other options for science march knitting, if you're so inclined. Or they're just cool hats for any occasion.
KnitHacker added a little helix cable to the traditional pussyhat pattern to make a GENEie Pussyhat. So cute!
And then there's the Resistor hat from Craftimism, symbolizing resistors used in electronics to slow down an electric current.
Either of these would be awesome to knit for geeky friends or yourself to wear any time of year.