Save the Children has an awesome list of how we can put the fun in fundraising!
Let's create the world we want to live in.  With your very own hands, you can create anything… even a better world. 
I had so much fun "knitting" my city of San Francisco for this video in support a very #knitworthy charity! Hope you enjoy it!
Get Crafty + SAVE THE CHILDREN
By sponsoring a child today, you can help bring real and lasting change to a child in need.
http://bit.ly/savethechildren-getinvolved

SAVE THIS CHARITY IDEA TO YOUR PINTEREST BOARD!
VIDEO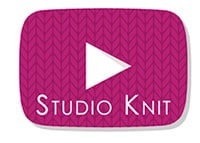 For a fun look at ways we can get crafty to help raise funds to Save the Children, you can watch my video above. Subscribe to my YouTube channel Studio Knit for more fun knitting ideas!
---
Learn How to Save the Children
SAVE THE CHILDREN'S
AWESOME 'A TO Z' LIST OF FUNDRAISING IDEAS
http://bit.ly/fundraising-idea-list
Giving dance lessons

Stage a concert

Baking dog treats

Organize your own bike, a hike, run, or surf tournament

Donate your next birthday by asking for donations instead of gifts

And my favorite – knitting up some love!
Save the Children reaches millions of children all over the world, and here in the United States, giving them the future they deserve.
With the support of people like you, extreme worldwide poverty is actually declining, there's more to do.
So, what creative projects can you think up to help fundraise? Let me know in the comments below!
Please visit Save the Children to discover more great ways to help them continue their great work by creatively fundraising your way!
"Extreme poverty has been cut in half over the last 25 years"
~ Bill & Melinda Gates 2017 Annual Letter
Save the Children Federation, Inc. is a 501(c)(3) organization. Gifts are deductible to the full extent allowable under IRS regulations.
Learn how YouTube donation cards work >
---
Featured Knitting Projects
Special Thanks
♥ Video Location Scout: Brian Kirsch
♥ Yarn Model: Angel Wong's Kitchen
♥ Dog Model: Roxie Heart the Havanese