Buy a Brain Hat to proudly show off your brains at the upcoming March for Science!
HANDCRAFTED
Created by me, Kristen of Studio Knit, of the original Brain Hat popularized by the Science March community!
After hearing from hundreds of Science Marchers, I realized the traditional knitted Brain Hat may be too warm for some around the country on April 22, 2017.  This Baseball Cap Brain Hat is lighter and includes a visor to shield you from the sun!
Finished Brain Hats are created by coiling 53 FEET of knitted brains onto your adult sized baseball hat with permanent adhesive.
My Knitted Brain Hats have become a popular Science March craftivism item featured in Vogue Magazine, San Jose Mercury News, New Haven Register, Craft Gossip, Ravelry, and more.
A big thank you for everyone's enthusiasm for this crazy hat and sharing it all over social media!
In recent weeks, there's been a groundswell of interest from science-loving brainiacs to wear my knitted Brain Hat at the April 22, 2017 March for Science events in DC and all around the world!
I am continuing to share new ideas, so please join the new Facebook Group, follow me on social (twitter, facebook, instagram, pinterest), and return to my main Brain Hat page for more information as Science March plans develop!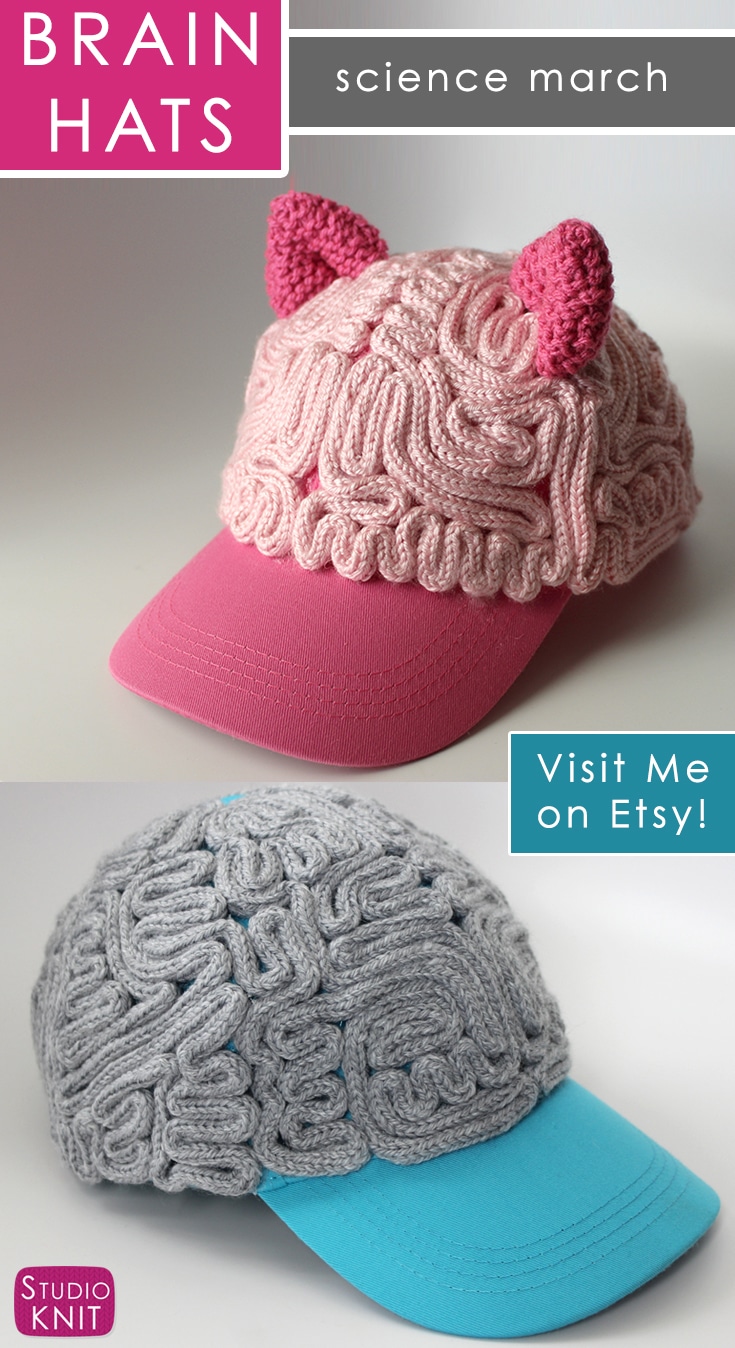 #BrainHat #marchforscience #sciencemarch