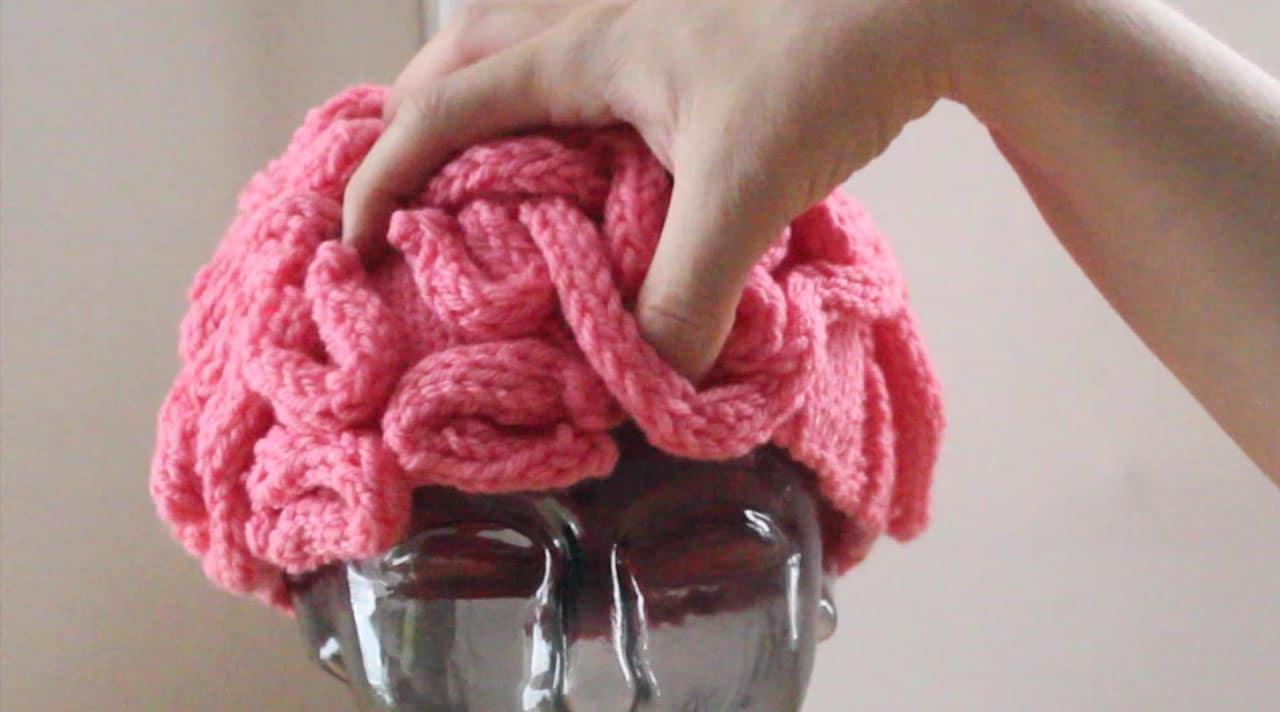 Looking for more Brain Hat Patterns?
Following are patterns for both Knitting and Crocheting versions of the Brain Hat!
KNIT PATTERNS
---
The GENEie Collection of DNA Beanie Hats from A Biochemist's Knitting Perspective.
Rebecca Roush Brown, the designer of ChemKnits, has shared many great free patterns with us to chose among!
Check out her five different DNA hat designs!
---
* Note: Studio Knit does not personally endorse nor vouch for these patterns. *