We're knitting up these Lace Hearts in today's super sweet knit stitch pattern.
It's the season of hearts! I just love the lacy holes that make up our heart pattern. And this knit stitch pattern is fun for so many knitting projects year round!
You could also stitch them up into a blanket, a pillow, or just keep on going heart after heart to make a nice, long scarf!

SAVE THIS PATTERN TO YOUR PINTEREST BOARD!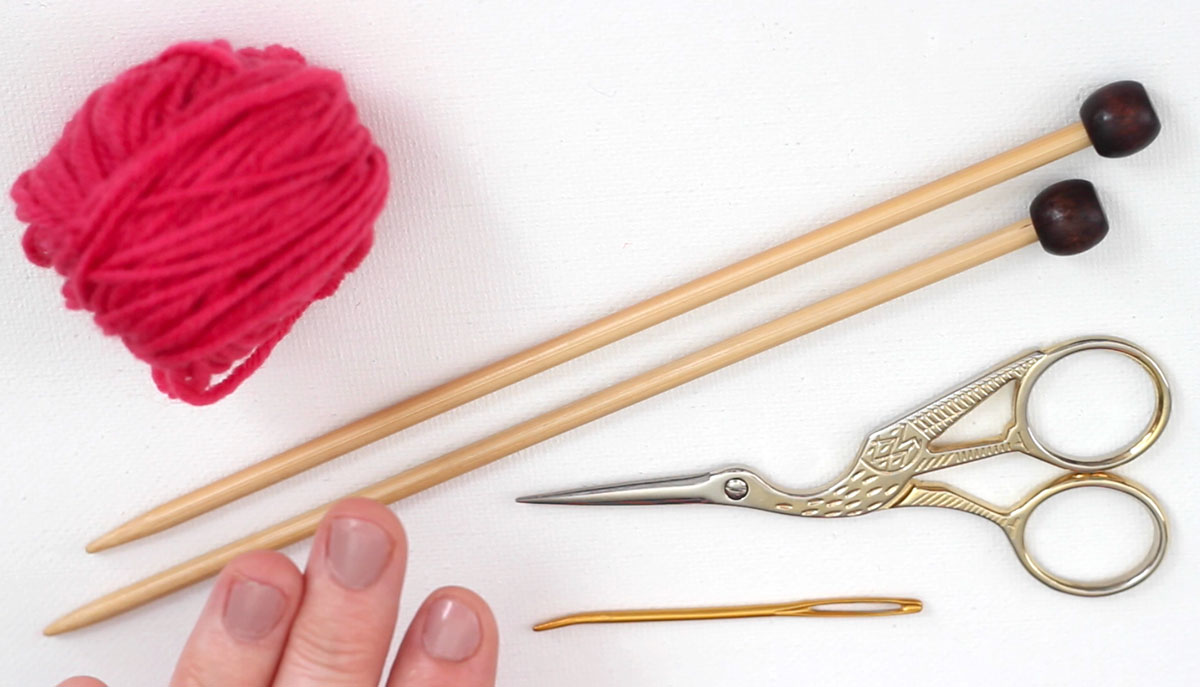 MATERIALS
• Yarn in any weight, fiber, & color of your choice
• Knitting Needles sized appropriately for your yarn
• Scissors
• Tapestry Needle
Knit a little love in your heart
See Also: MINI LACE HEARTS PATTERN
You may also want to check out my Mini Lace Heart Knit Stitch Pattern. Mix and match! Both patterns are super cute and perfect for your Valentine's Day knitting fun.
---
KNITTING TECHNIQUES
• Slip Knot
• Cast On Long Tail Method
• Knit Stitch
• Purl
• Slip Slip Knit
• Knit Two Together
• Bind Off
knit to your heart's content
KNITTING PATTERN for Lace Hearts
Download Free Printable Written Pattern
Click here to Subscribe to my Studio Knit Newsletter
Once you confirm your subscription within your email account, you will immediately be directed to my "Knitting Freebies" page to receive this downloadable printable pattern and more!
(Just want the instructions on this page? You've got it, keep scrolling!)
---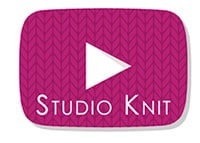 VIDEO TUTORIAL
For a complete step-by-step tutorial of this knitting pattern, watch my video below.  Subscribe to my YouTube channel Studio Knit for more fun knitting ideas!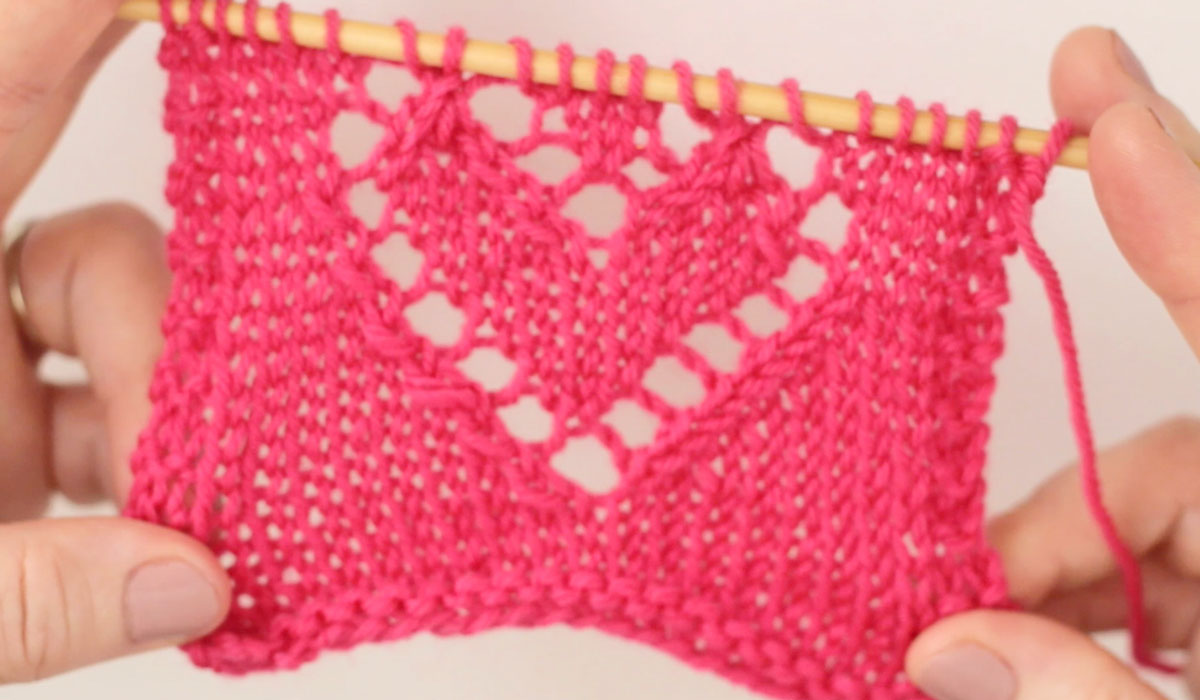 PATTERN INSTRUCTIONS
Cast On 21 Stitches
Row 1: K Row
Row 1: K Row
Row 2: K Row
Row 3: K 2, P 17, K 2
Row 4: K Row
Row 5: K 2, P 17, K 2
(BEGIN HEART PATTERN)
Row 6: K10, YO, SSK, K9
Row 7: K 2, P 17, K 2
Row 8: K8, K2TOG, YO, K1, YO, SSK, K8
Row 9: K 2, P 17, K 2
Row 10: K7, K2TOG, YO, K3, YO, SSK, K7
Row 11: K 2, P 17, K 2
Row 12: K6, K2TOG, YO, K5, YO, SSK, K6
Row 13: K 2, P 17, K 2
Row 14: K5, K2TOG, YO, K7, YO, SSK, K5
Row 15: K 2, P 17, K 2
Row 16: K4, K2TOG, YO, K4, YO, SSK, K3, YO, SSK, K4
Row 17: K 2, P 17, K 2
Row 18: K5, YO, SSK, K1, K2TOG, YO, K1, YO, SSK, K1, K2TOG, YO, K5
Row 19: K 2, P 17, K 2
Row 20: K6, YO, K3TOG, YO, K3, YO, K3TOG, YO, K6
(END HEART PATTERN)
Row 21: K 2, P 17, K 2
Row 22: K Row
Row 23: K 2, P 17, K 2
Row 24: K Row
Row 25: K Row
Bind Off
Weave in ends
And you are DONE!!
I hope you are inspired to make this lace heart knit stitch pattern yourself. This is the place where you learn how to knit and most importantly, totally fall in love with it.
And make sure to check out all of my knitted projects that are perfect for Valentine's Day. Lots of Heart and Love to you all.