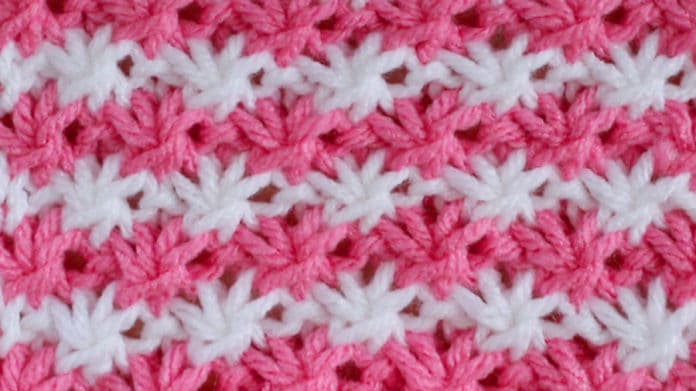 Together, let's knit up this really pretty vintage DAISY STITCH knitting pattern perfect for summer time. I've been receiving lots of requests on my YouTube Channel for this pretty stitch.

SAVE THIS PATTERN BY PINNING FROM MY KNIT STITCH PATTERNS PINTEREST BOARD!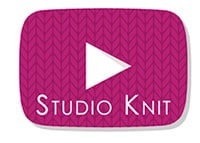 VIDEO TUTORIAL
For a complete step-by-step tutorial of this knitting pattern, you can watch my video below. Subscribe to my YouTube channel Studio Knit for more fun knitting ideas!
I love how the knit rows of daisies knit up with a bit of thickness. The alternating rows of daisy flowers are just so cute and happy. This knit stitch would make a really sweet baby blanket.
I hope you are inspired to give the DAISY STITCH a try.
KNITTING TECHNIQUES for the Daisy Stitch Pattern
• Slip Knot 
• Cast On Long Tail Method 
• Knit Stitch 
• Purl Stitch
• Bind Off
WRITTEN PATTERN for the Daisy Stitch Pattern
Cast On in Multiples of 4, plus 1
Row 1: Knit Row
Row 2: K1 * P3Tog keeping them on your needle, YO, P3Tog again, drop from needle, K1 *
Row 3: Knit Row
Row 4: K1, P1, K1 * P3Tog keeping them on your needle, YO, P3Tog again, drop from needle, K1 * P1 K1