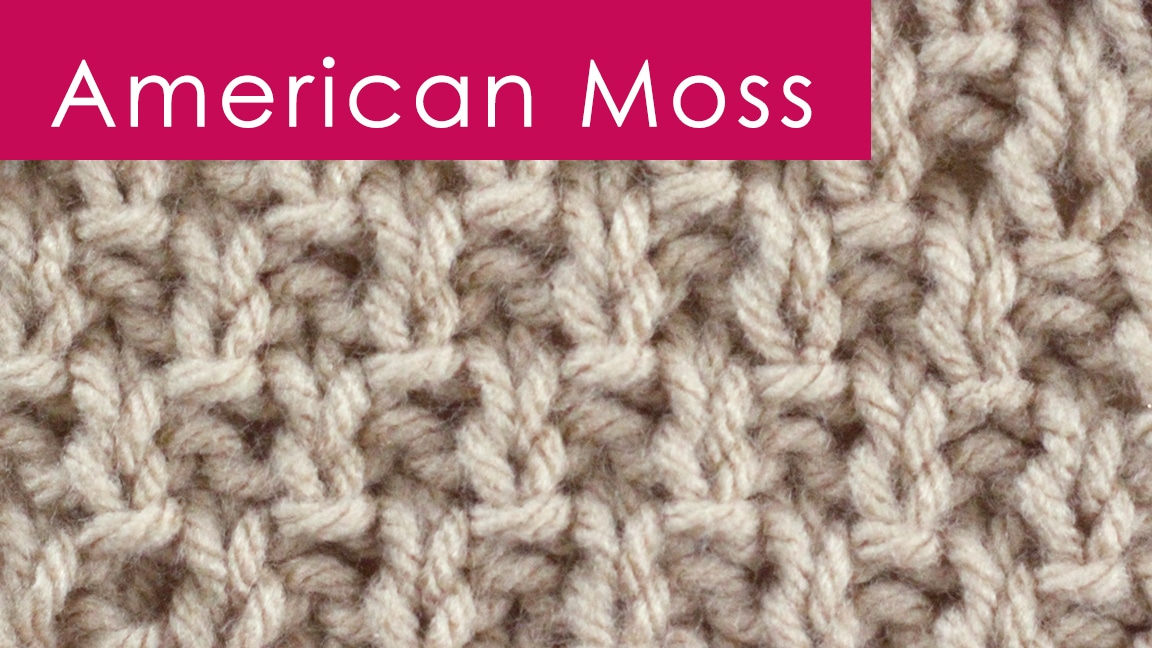 How to Knit the AMERICAN MOSS Stitch
Easy to Understand Step-by-Step Knitting Pattern Instructions

SAVE THIS PATTERN BY PINNING FROM MY KNIT STITCH PATTERNS PINTEREST BOARD!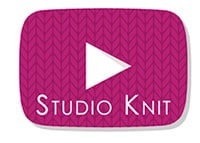 VIDEO TUTORIAL
For a complete step-by-step tutorial of this knitting pattern, you can watch my video below. Subscribe to my YouTube channel Studio Knit for more fun knitting ideas!
Studio Knit subscriber Renee recently asked about the difference between the Seed Stitch and the Moss Stitch. So, the British Moss Stitch is the same as the Seed Stitch, but the American Moss Stitch is a bit different. It knits up and lays beautifully flat, making this a great stitch for a scarf or blanket.
KNITTING TECHNIQUES for American Moss Stitch
• Slip Knot
• Cast On Long Tail Method
• Knit Stitch
• Purl Stitch
PATTERN for American Moss Stitch
We begin Casting on an ODD number of stitches, so I have 17 stitches on my needle. The American Moss STITCH pattern is knit in a repeated series of four rows.
Row 1: * K1, P1 * K1
Row 2: * P1, K1 * P1
Row 3: * P1, K1 * P1
Row 4: * K1, P1 * K1
Repeat these four rows to the length you desire!